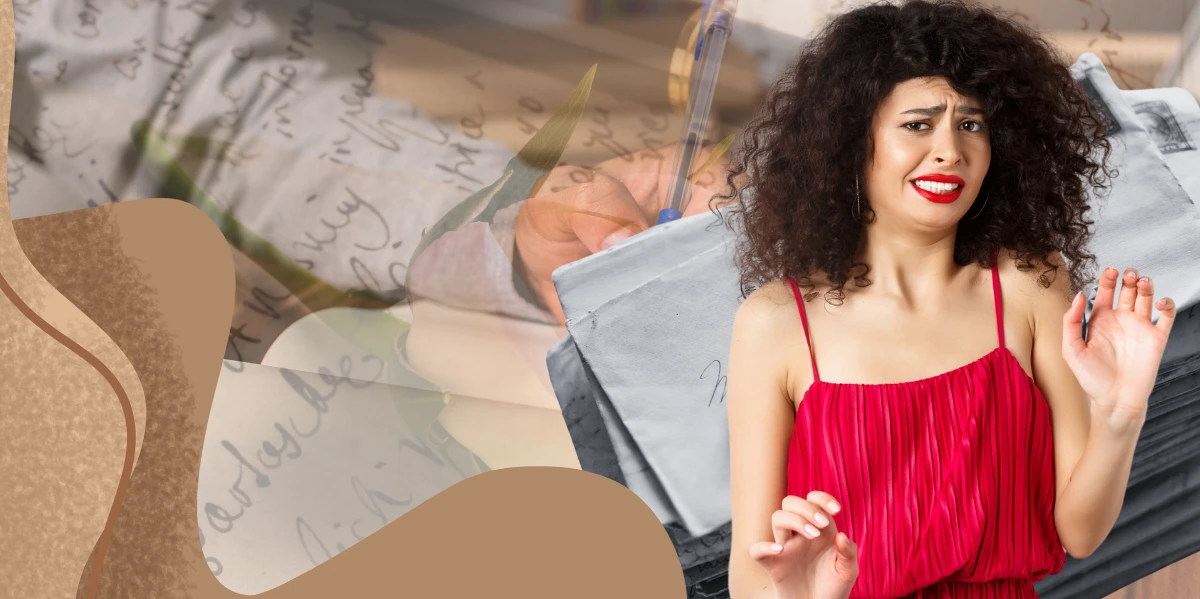 The 15 Most Memorable Lines From Our Ex-Boyfriends' Love Letters
Love letters can be romantic, most of the time.
By Sloane Solomon — Last updated on Oct 18, 2023
Photo: scisettialfio | cglade | Getty Images / aukidphumsirichat | Mix and Match Studio | Canva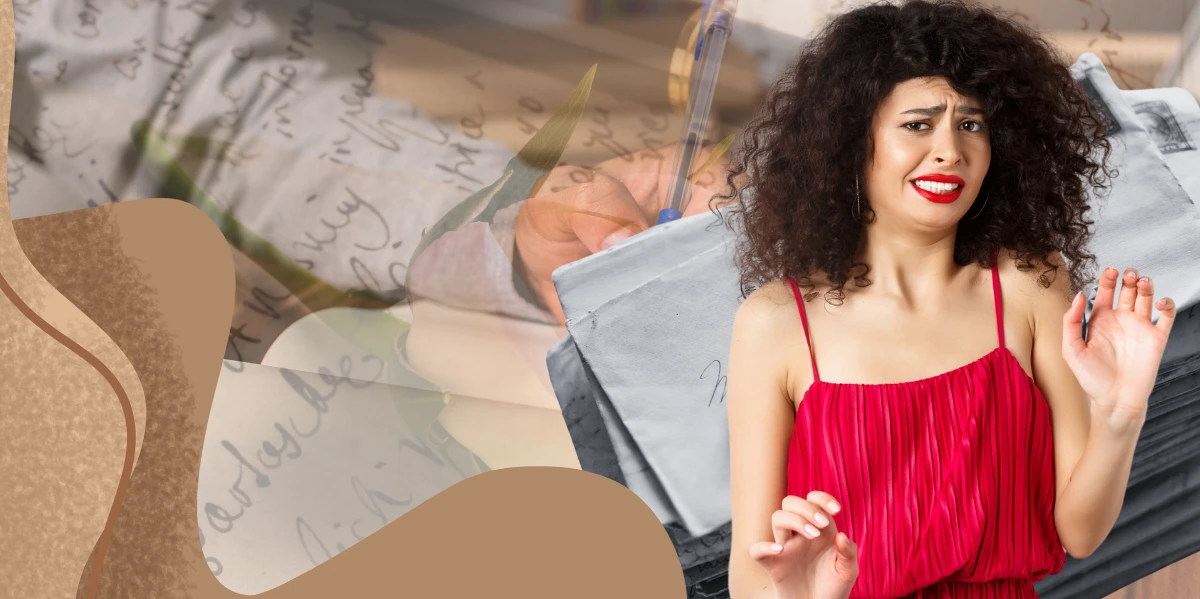 There are few expressions of love more romantic than a love letter. When we think about love letters, it reminds us of that old-school type of romance. We imagine some great writer like Ernest Hemingway sitting by candlelight and writing a beautiful note to his beloved in ink. 
Swoon, right?
Love letters can make our hearts feel fluttery like we're the most special person in the world. It really is a passionate way to tell someone how much you love them. That is, assuming the person who's writing it actually knows how to write a love letter.
Unfortunately, there are just as many bad love letters out there as there are good ones. A good, well-written love letter can be adorable, but a bad love letter can veer into downright creepy territory. Not everyone has such a way with words and some of these people's letters will make you wonder why they ever were allowed to own a pen in the first place.
We asked some women to send us the cutest — and most cringe-worthy — lines from an ex-boyfriend's love letter. They don't disappoint!
Here are 15 of the cutest, and cringiest, lines from our ex-boyfriends' love letters:
1. "There are no missed opportunities when the best opportunity in my life is the opportunity to spend it with you."
— From my hometown boyfriend, when I was nineteen, and he was living abroad. Aww. 
2. "I love you so much and I wish I could give you everything you deserve to have. You should be treated like the goddess you are."
3. "I have been spoiled by your attention and love and I can never go without it again."
— Can you see why I had to marry him?! 
4. "Loving you is like breathing, even though it's easy and sometimes forgotten about. The moment you don't have it, you start to wither away and life seems to fade. Without you, my life is nothing. I can't wait until you are by my side again."
5. "I've said the words 'I love you' in the past, but that doesn't come close to what I feel about you."
6. "I'm so glad you happened to me. You make me a better person."
7. "I love you and I will take care of you. As long as I'm around you won't have to worry, as long as I'm around you won't have to be afraid."
8. "I will do everything I can when we're together to make you as happy as you make me. And I hope you smile a lot today. Because you make me smile all the time"
9. "Congrats on making the biggest mistake of your entire life."
— My ex after I kicked him out of my apartment on New Year's Eve. He had no job, no money, and was trying (mostly failing) to cheat on me. 
10. "When I first saw you, I didn't think much."
— A line from a song my high school boyfriend wrote me to ask me out. I was 15 and thought it was cute at the time
11. "I doubt you'll ever find someone who can love you as much as I did." 
12. "She's bad news. And she doesn't like flowers."
— My ex in a letter to my new bf (who I later married).
13. "My heart is pounding, my brain exasperated, I wish I could hold you sooner, let me know how to make this a reality before I have a chance to become more dumb by life situations."
— From someone I went on one (ONE.) date with. What does it even mean???
14. "If the sun refused to shine, I would still be loving you. When mountains crumble to the sea, there will still be you and me. Kind woman, I give you my all, Kind woman, nothing more. Little drops of rain whisper of the pain, tears of loves lost in the days gone by. My love is strong, with you there is no wrong, together we shall go until we die. My, my, my. An inspiration is what you are to me, inspiration, look… see. And so today, my world it smiles, your hand in mine, we walk the miles, Thanks to you it will be done, for you to me are the only one. Happiness, no more be sad, happiness….I'm glad. If the sun refused to shine, I would still be loving you. When mountains crumble to the sea, there will still be you and me."
— He just signed his name. I thought it was so beautiful. I was only 15. Imagine my surprise years later when I heard Led Zeppelin's "Thank You" for the first time. Yeah. Nice try, buddy. 
15. "You are more a part of me than I am myself."
—This seemed so profound and romantic at 18 years old. Took me many years into the marriage to realize it was actually pretty dysfunctional. 
More for You:
Zodiac Signs That Are Terrible At Relationships (And Why)20 Little Things Women Do That Guys *Secretly* LoveThe Perfect Age To Get Married, According To Science5 Little Ways Men Wish They Could Be Loved — Every Single Day
Sloane Solomon is a professional writer, editor, and former contributor to YourTango. She has had her work published on Yahoo, MSN, and other outlets.
Source: YourTango
Reviews