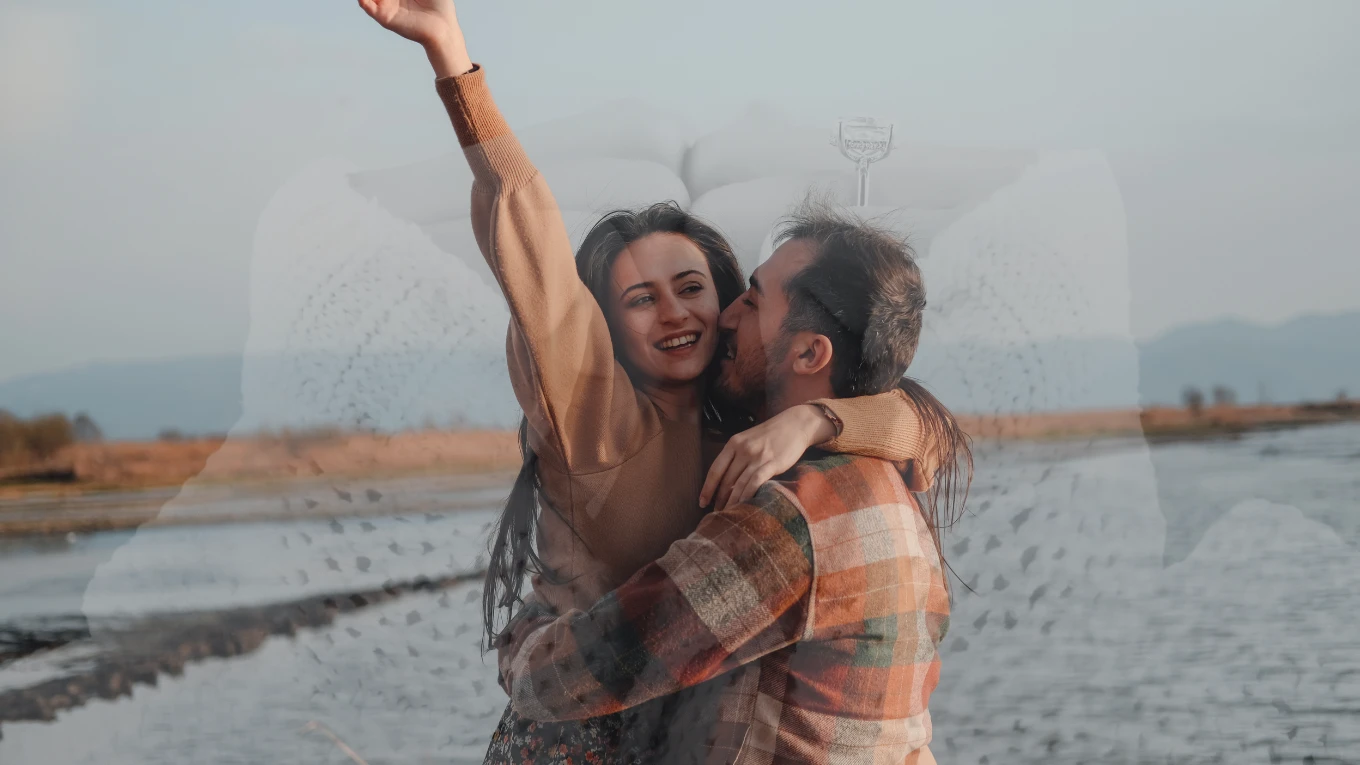 3 Critical Things I Wish I Did So Differently After I Got Engaged
Here's how to enjoy the proposal before the wedding.
By PopSugar
Last updated on Sep 17, 2023
Photo: Mütecevvil, The Glorious Studio | Canva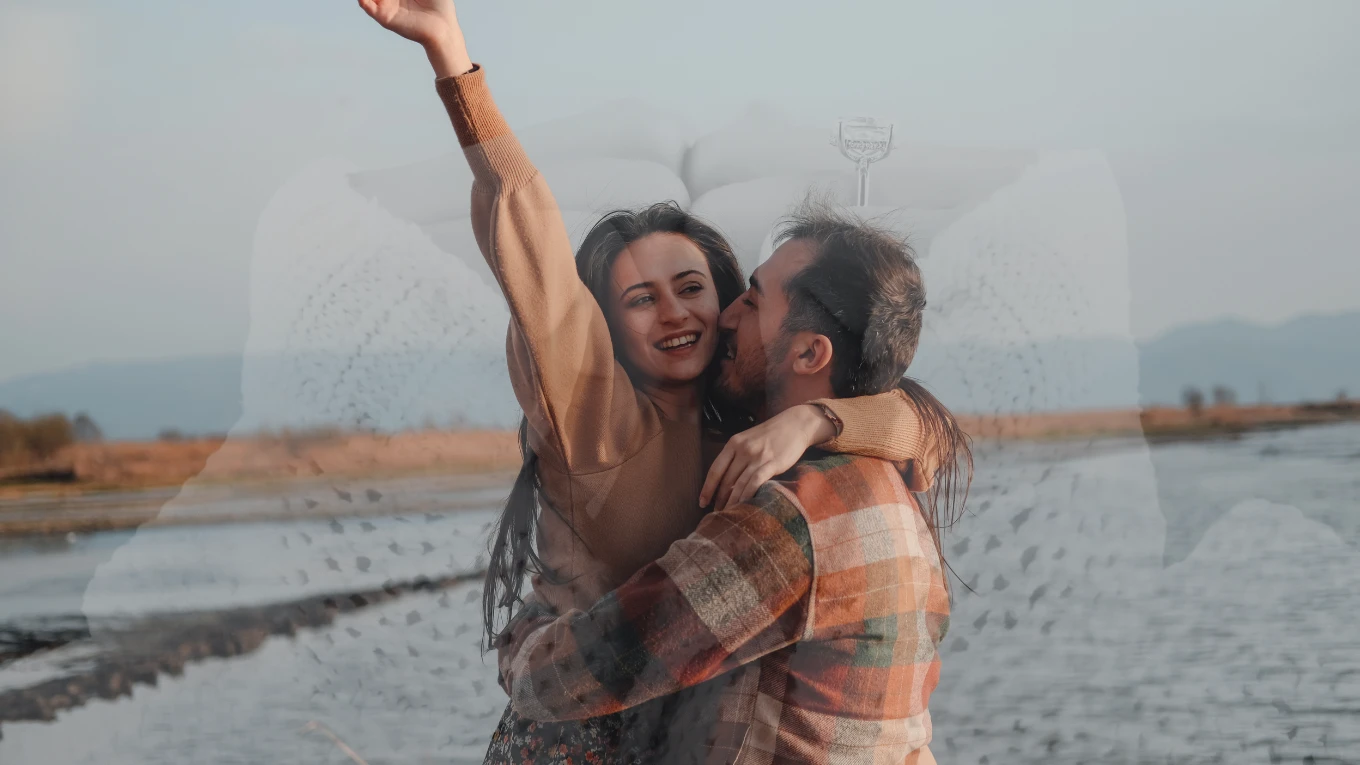 By Jada Welch
In just about three months, my fiancé will become my husband. As I try to wrap my brain around that insane (and very exciting!) fact, we're also making final arrangements with our venue, caterers, and other vendors.
And during this wedding "home stretch," I've found myself reflecting on our engagement period, specifically, things I did after the proposal that I wish I had done differently.
I had no idea what wedding planning would entail and how time-consuming it would be, not to mention the endless etiquette rules or family expectations.
I know now that I could have made things way easier on us if someone had told me these three things. Here's what I wish I'd known before my man got down on one knee.
Here are 3 things I wish I'd done differently after getting engaged:
1. Take time to bask in the moment after the proposal
The moment I got engaged, I was on top of the world and ready to tell everyone. Within the first hour of having a ring on my finger, I had already made phone calls to my mom, dad, and best friend.
By the end of the day, I had texted the majority of my contact list and posted a photo announcing the news on Facebook, Instagram, and Twitter. I was swept up in the excitement of the moment and wanted to share it with everyone.
But looking back, the day of my proposal is mostly just a memory of me being on my phone — taking pictures of my ring and texting.
I truly regret not being present at the moment and taking time to bask in the promise of forever with my partner before blasting the news to the rest of the world. Because as soon as I announced it, the questions rolled in.
Have we picked a date? Where's the wedding going to be? How many people are we inviting? It was overwhelming, and with this very new development in our lives, we actually hadn't had any time at all to discuss it.
If I could go back in time, I would have given my partner and me at least a day to relax and enjoy the news, just us two before telling anyone else.
The following day, I probably would have told my parents and my best friend, then waited until we had some bigger discussions about what kind of wedding we wanted before telling everyone else.
2. No one is invited until you agree on who's invited
Before we knew our budget, venue, or any of the important details, I was handing out verbal invites like I was Oprah Winfrey. My advice? Don't invite anyone until you and your partner have a very clear vision of what you want for your wedding.
We had imagined hosting an intimate event with our closest family and friends, but when we made an actual list of the people we were thinking of inviting, we realized we were already getting ready to tip over 100 people. We had to make tough decisions because our budget and style just didn't align with having that many guests.
Both of us consider ourselves to be introverted and become overwhelmed by large crowds — which we definitely didn't want to happen on our wedding day. We also quickly realized that with so many people to consider, the day was becoming more about pleasing everyone on our guest list rather than actually planning a day that celebrates us.
We managed to work our guest list down to just under 50 guests and decided to plan a celebration a few months later to revisit the day in a casual setting with a larger crowd. Making these changes helped us feel like we were planning the wedding that we wanted.
3. Discuss your date with VIGs (very important guests) before setting it in stone
My fiancé and I live in Hawaii, and while we're not intentionally planning a destination wedding, it is one for over half of our guests.
While we thought we had found the perfect date, it turns out, we didn't factor in relatives with children on the mainland, such as my little brother and cousins who now have to cut their school year short to be able to attend.
We also didn't realize at the time that our date falls just after Memorial Day when flights and hotels could be more expensive. Looking back, I could have discussed our date before we solidified it to make sure it was a good time for the people we couldn't imagine doing the day without.
Our wedding is quickly approaching, and any mistakes that were made in the early stages of planning are becoming distant memories as we move toward the big day.
So, to any newly engaged couples wondering what the heck they're supposed to do now, just relax and enjoy each other, and know you don't have to have all the answers right away. Take the planning process at your own pace, and remember to be stoked, because you're marrying the love of your life!
More for You:
Zodiac Signs That Are Terrible At Relationships (And Why)20 Little Things Women Do That Guys *Secretly* LoveThe Perfect Age To Get Married, According To Science5 Little Ways Men Wish They Could Be Loved — Every Single Day
Jada Welch is a freelance writer and frequent contributor to PopSugar. She has been featured in MSN Yahoo Life and more.
This article was originally published at PopSugar. Reprinted with permission from the author.
Source: YourTango
Reviews