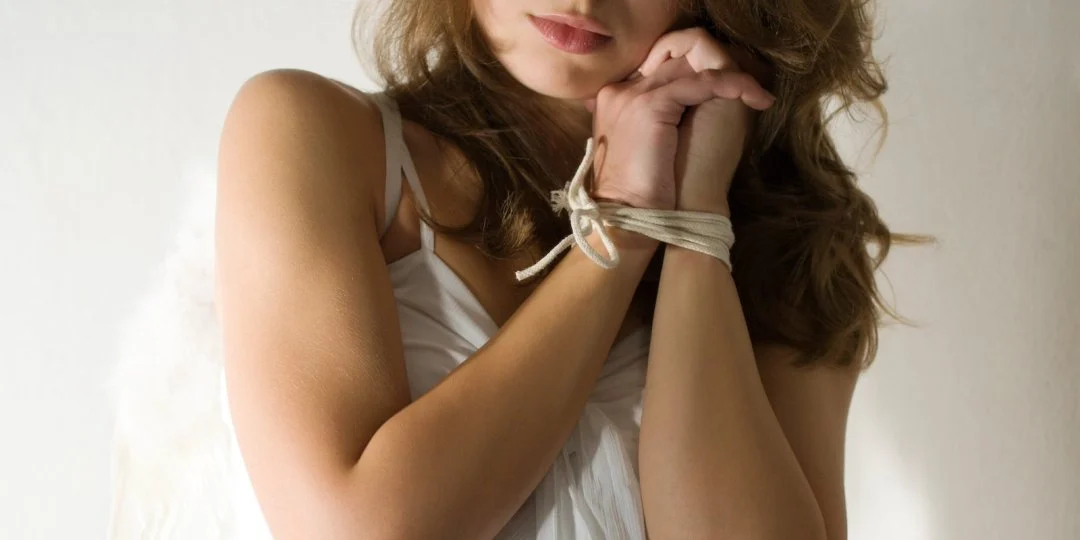 Never Have I Ever: Engaged in Consensual Non-Consent
Here's What One Guy's Experience of Engaging in Consensual Non-Consent Was Like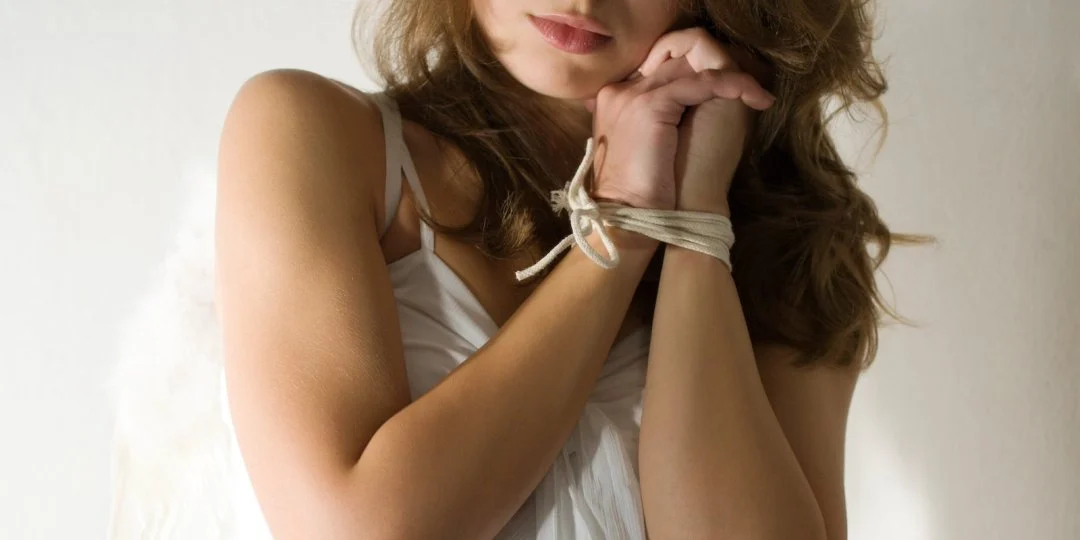 Here's What One Guy's Experience of Engaging in Consensual Non-Consent Was Like
Have you ever played "Never Have I Ever" before? Here are the rules: Everyone puts up ten fingers, and you go around in a circle and one by one share something sexy or scandalous that you've never done before. When someone else shares something you have done, you have to put one finger down — and of course, drink. The first person to put all 10 fingers down loses (or wins, depending on how you look at it).
Well, AskMen is still playing Never Have I Ever, and the rules are simple: In each edition of this column, we speak to someone about doing something new in bed, whether it's a long-time fantasy, something that just happened, or even something they regret. They tell us everything so you get an inside look at what some sexual experiences are actually like.
If talking about consent wasn't part of your sex life ten years ago, by now, it should be. Any and all sexual activity should involve spoken consent, and rather than take away from sex, getting on the same level of comfort adds trust that allows all parties to enjoy themselves, whether you're having vanilla sex or getting off on consent itself.
CNC stands for "consensual non-consent." It's an umbrella term that covers exactly what it sounds like: consensual roleplaying involving rape roleplay. And, before you ask, yes, CNC is scary and undesirable to some, but if everyone involved gets off on it, there's no reason to kink-shame. Remember, this is consensual. CNC can look like dirty talking out a breaking-and-entering scene, more physical role-playing such as spitting, play fighting, slapping, or whatever all parties discuss and agree upon.
While many want to refrain from pathologizing CNC in every instance (and our subject, Danny, has insight into that), this author can confirm that for some survivors of sexual assault, CNC can be healing, a way to get off on all the ways the world has wronged you. And, for dominant partners, such as Danny, with your partner's consent, CNC not only allows you to explore taboo areas of domination but creates a trust that deepens the intimacy of a relationship in addition to getting you both off.
Keep reading to see what turned on Danny, a 42-year-old man straight man living in New York City, when he leveled up a D/S (dominant and submissive) relationship by trying CNC for the first time. (Spoiler alert: Sometimes talking about fantasies is more desirable than acting them out; CNC may not be ideal with a one-night stand; and the biggest sex organ is always the brain.)
AskMen: Before you tried CNC, did you have fantasies about it or know that it was a kink that others enjoyed?
Danny: I guess I didn't really think of it as a kink. I thought it was just normal. Not, of course, actual rape, but consensually playing with such power dynamics. Before I tried CNC, I was already in a dom/sub relationship, and the fantasy just made sense. Again, I say this consensually. I don't want to get in any trouble, but it seems like a normal D/S expression. As a dominant, it turns me on to take control of the situation sexually, and it turns me on that the woman wants to submit to the man of her choice.
You're saying that for some people in dom/sub relationships, CNC feels like part of the package?
I think it's inherent for some people to be turned on by taking control and for others to want to submit to that.
What about "taking control" turns you on?
It feels powerful. You're taking control over another person's body because they're giving it to you. Those desires led to trying CNC, although my first few relationships did not involve trying it in any shape or form.
So how did CNC come up? How did you and your partner try it for the first time? Did you bring it up, or did it just happen naturally?
She actually initiated it. Like I said, we already did other D/S things during sex, like name-calling, getting rough, and impact play (spankings). She brought it up.
Did she bring it up outside of the bedroom or while you were fooling around?
There was a whole conversation, and then it started slowly. At first, we kept it to verbal roleplay rather than anything physical.
What kind of verbal roleplay?
She had a breaking-and-entering fantasy of me breaking in through a window in the middle of the night when she was asleep, which she liked to verbalize during sex, like a fantasy of a rapist breaking in.
And you two consensually used the word "no" in this roleplaying, with the understanding that, in this case, "no" was part of the scene?
Yes.
Do you use a safe word?
Yes, we have, but when you're with a long-term partner, at least I've found that you don't need them to say "grapefruit" to know that they're not into it, but of course, I understand the importance of safe words in CNC.
And how was trying it the first time compared to any fantasies you had?
Oh, it was mind-blowing to have that power and be able to play in that way. Eventually, we did more, adding physical things into the roleplaying, like slapping, spitting, and holding one another down.
Did you find that elevating CNC was more arousing?
Ha, it was even better.
Were you more turned on by adding physical reactions to the roleplay, or does the mental aspect turn you on the most?
Honestly, the psychological aspect turns me on the most. It was way better than anything I've seen in porn.
What did you think of CNC porn? Why didn't you like it?
It was either too fake or too real. Either way, I just didn't like it. I think the problem is that you have to know the context of the relationship. Like for me, you have to know that it's an otherwise loving relationship, with mutual consent, and that just didn't come through in the porn I watched.
So is this something you're more comfortable doing with a long-term partner instead of someone casual?
No, you can't do it with someone that you just picked up. Or at least I wouldn't want to. Both sides have to trust each other. Also, I know from talking to female friends that some people are against trying this. I've heard a friend say, "I was actually raped, you know, and I want to stay away from that as much as possible," when I mentioned the kink.
Do you mind if I ask if your partner has experienced sexual trauma?
Yes, she has. But it seems like some people fetishize it, and some want to stay as far away from that whole realm as possible. She acknowledged that you tend to fetishize what you fear.
Do you enjoy looking into the psychology of kinks, or is it more like, this is hot, we both like it, let's fuck? People have different opinions on potentially pathologizing kinks.
It is probably fascinating, but I don't really care to dig into the psychology, and don't want to put my partner in a box.
So what is the next step? Would you recreate a breaking-and-entering scenario rather than just dirty talking?
I think that may be too much for my taste. Maybe the physical exertion of it would kill my boner. I am drawn to the psychology and dirty talk more. I'd like to explore other D/S activities, though, like shibari, rope bondage, and other types of restraint and bondage.
What advice would you give to someone trying CNC for the first time?
I consider myself a novice, to begin with, but I would say start the same way I did, keep it verbal. You don't want to overstep people's boundaries. Talk about it before you get in bed because, in the moment, it's hard to say "no," especially if you're doing CNC. Start slowly.
What Is Sexual Consent?
The Meaning of Consent and The Different Types That Exist
Exploring Male Sexual Consent & Speaking to a Survivor
Source: AskMen
Reviews