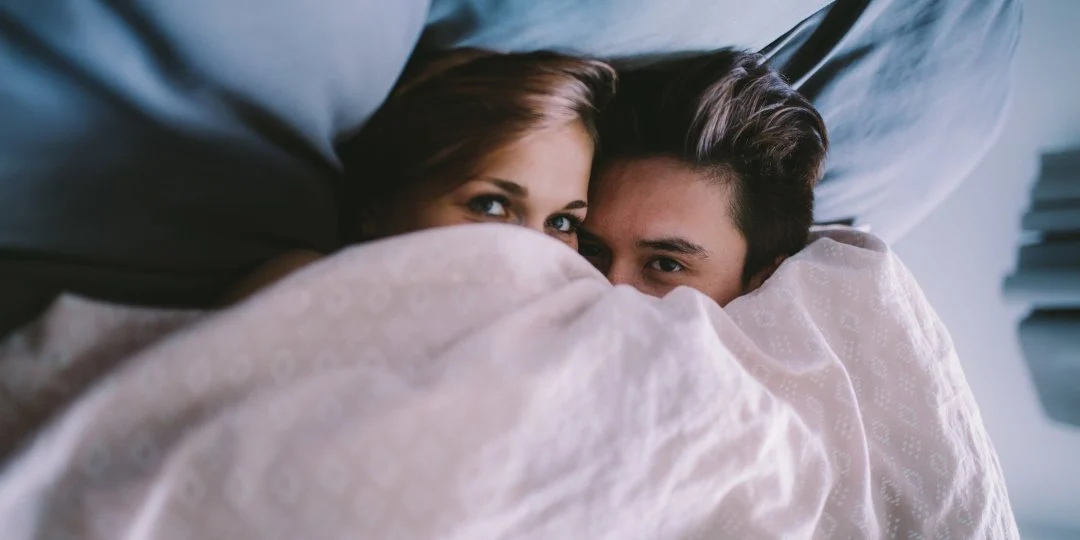 This Once-Taboo Sex Act Has Become Seriously Popular – Here's How to Pull It Off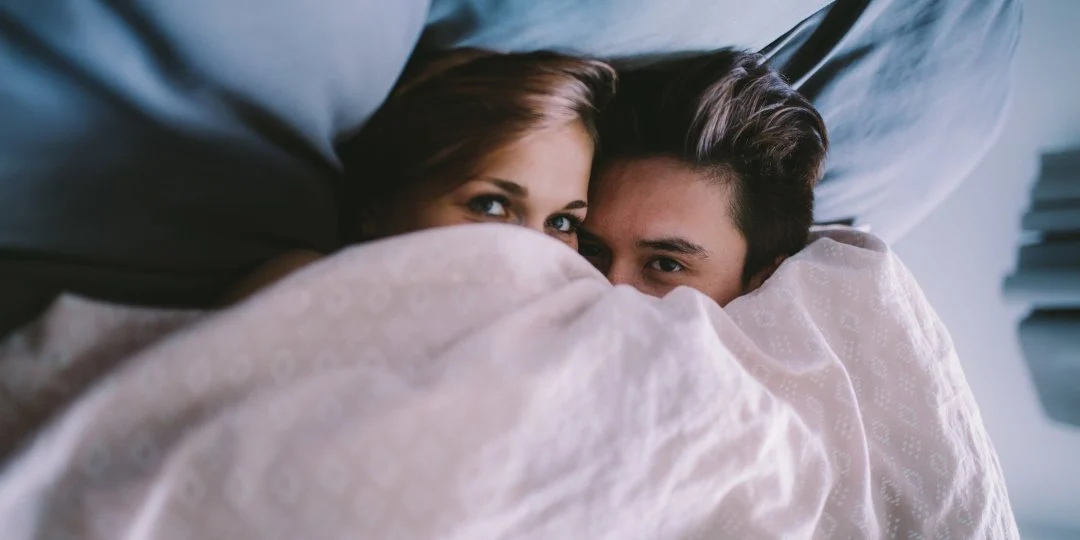 This Once-Taboo Sex Act Has Become Seriously Popular – Here's How to Pull It Off
Despite the immense levels of pleasure that can come from good butt play, people (looking at you, straight men) still clench tight when something foreign gets remotely close to their anus. Sure, there are some non-sexy things related to our backdoor — going to the bathroom, colonoscopies, etc. — but that doesn't mean there's nothing good that can come from paying a little extra attention to our butts.
It's time to embrace the rim job, people.
If you were to just give anal play a chance, you might find that you (or your partner) are both turned on by this taboo bedroom act. And yes, women who partake in anal sex can still orgasm from it, while men can have the same experience when their P-spot (located in the prostate) is touched or fondled.
For those who are unfamiliar with the art of rimming or are at least still hesitant to partake in this particular sexual activity, let this be your guide to trying something that's pretty far outside of your comfort zone. With luck, some words of encouragement from a few experts (along with some go-to tips and tricks) will turn you into a full-blown rim job fanatic in no time.
What Is a Rim Job?
You've likely heard the term when chatting with your buddies or watching porn, but you might not know exactly what it entails. It's pretty straightforward:
"Analingus, aka 'rimming the ass,' involves licking the anus," says Dr. Evan Goldstein, founder of Bespoke Surgical and expert in LGBT sexual health and wellness. 
"Everyone has their own technique — lapping with a wide, flat tongue, 'f–king' with a pointed tongue, blowing warm and cold air — you name it," Goldstein says. "You can pretend you're making out … just with someone's other hole. You'd be surprised at how well it gets your partner ready for anal sex, or simply as a tantalizing act that can be added to any sexual encounter."
The Sexual Risks of Rimming (and How to Prevent Them)
Just like with oral sex (or any type of activity that involves the potential of mixing bodily fluids or areas with another), taking the proper precautions to ensure you're both protected is key.
"The primary risks involved in rimming are your run-of-the-mill STDs (like hepatitis A, HPV, syphilis, gonorrhea, and chlamydia) as well as bacterial infections," notes Goldstein. To help avoid worst-case, painful scenarios like the ones above, he suggests a few go-to preventative measures:
Practice Good Hygiene
"Wash, wash, wash! Wash your hands, as well as any other part that would be in contact from a fecal-oral transmission, prior to and post engagement."
Prevent Contact With Feces
"Cleaning the external anal region, along with the rim or beginning of the anal canal (all where even the biggest of tongues will reach) will lower one's incidence of infections."
Engage in Post-Sex Care
"Showering and using mouthwash helps to lower STD transmissions."
Stay Away From Baby Wipes
"Don't use wet wipes, as they may encourage irritation in the genital areas."
Alicia Sinclair, founder/CEO of COTR, Inc and certified sex educator, also points out that the "use barrier methods — like a dental dam — [can] reduce the risk of STI transmission."
"Many of these do not show symptoms, so you can't tell just by looking at your partner," she adds. "Be sure to have a conversation about STI testing and make sure you're both aware of the risks involved before getting started."
Why Rim Jobs Feel So Good
The pleasure of giving or receiving a rim job will vary from couple to couple, and, of course, from person to person.
If you've never tried them before, you may be wondering why anyone would even choose to go back there when there are other pleasurable options available. Well, that's why we have a doctor to explain.
"Anal sex play of all kinds has many benefits to include the pleasure of ample nerve endings, the orgasmic potential, and the erotic taboo nature of the activity," says Dr. Jenni Skyler, certified sex therapist and resident sexpert for Adam & Eve. 
"The nerve endings of the anus are connected to the pelvic floor muscles and border the genitals," Skyler adds. "They can deliver a lot of pleasure for the receiver, especially around the opening of the anus where rimming occurs. Some individuals can orgasm, particularly men if they stimulate the prostate, which is deeper in the rectum."
In fact, Skyler even suggests that the "raunchy" or "dirty" label butt play has can be "psychologically sexy" for some: "For those who get off on taboo fantasies or sex, anal sex can be just what the doctor ordered!"
Getting Started With Rim Jobs
If you're beginning to come around to the idea of being pleasured in your booty hole, be sure not to just dive in headfirst (so to speak). There's some preparation involved that'll just make the whole situation a lot better for you and your partner. First thing's first: Get consent.
"As with any sort of anal play, it's important to have a conversation with your partner before a rim job," says Sinclair. "You never want to take someone by surprise; this is crucial for consent. Shock or discomfort also makes the anal muscles tense up, which means less pleasure for all parties involved."
Once you have the go-ahead, that's when the grooming begins. Use it as an excuse to pamper yourself if you'd like, but it's best to have the backside situated before your partner gets up close and personal with it.
"If everyone is on board, a bit of clean up beforehand will make the experience more enjoyable for both parties," she adds. "Because rimming is a bit more of a surface activity than deeper anal penetration, typically going to the bathroom 30-60 minutes before anal play, emptying your bowels and washing the anal area with regular soap and warm water is sufficient in terms of physical prep."
If you're wondering how to get yourself situated in order to give/receive a rim job, we've got you covered on that, too. Basically, you've got free reign to bend, squat, and back it up whichever way feels most comfortable.
"You can switch up the position, depending on what you like — on your back, on all fours, or on your stomach — all give the rimmer a clean shot at your hole," says Goldstein. "Hell, you can even sit on their face. You can also help by spreading your cheeks (for those who take leg day very seriously). And don't forget to pay attention to other areas — the taint is super sensitive, as are the inner thighs and hip flexors."
And when it comes to what to actually do with your tongue once you're eye-level with their anus, don't overthink it. In fact, one go-to that Singer recommends involves re-enacting the motion you'd make while licking the edges of a swirly, dairy dessert we all know and love.
"Try softening your tongue and licking across the entire anus — sort as if you were eating an ice cream cone," she suggests. "One of the best moves for rimming is to swirl the tip of your tongue in a circle around the opening. You can flick the tip of your tongue up and down just over the opening. You can also try licking up one side of the anus, in a sort of semicircle, and then do the same on the other side."
Accessories to Amp Up Your Rim Jobs
Just like with any other sex act (especially anal), Sinclair notes that "incorporating lube is a wonderful way to enhance sensations and allow for easier entry and movement." Where there are plenty of lube options out there, she notes that flavored lube may be your best option to "incorporate an extra sensual element for the giver." Not to mention, it might help alleviate the fear of putting your mouth near a butthole if it tastes like your favorite fruit.
And if you're tongue's feeling a little tired, there's nothing wrong with bringing a butt-centric toy into the mix. Something like beads, dildos, or b-Vibe's Rimming Plug, "specifically designed to simulate the rimming sensation with motorized beads in the neck of the vibe," will turn up those pleasure sensors just as well.
Need we say more?
Here's What It's Like to Try Anal Sex for the First Time
10 Best Man-on-Man Positions for Gay Sex
Straight Guys Reveal What It's Like to Experiment With Butt Play
Source: AskMen
Reviews