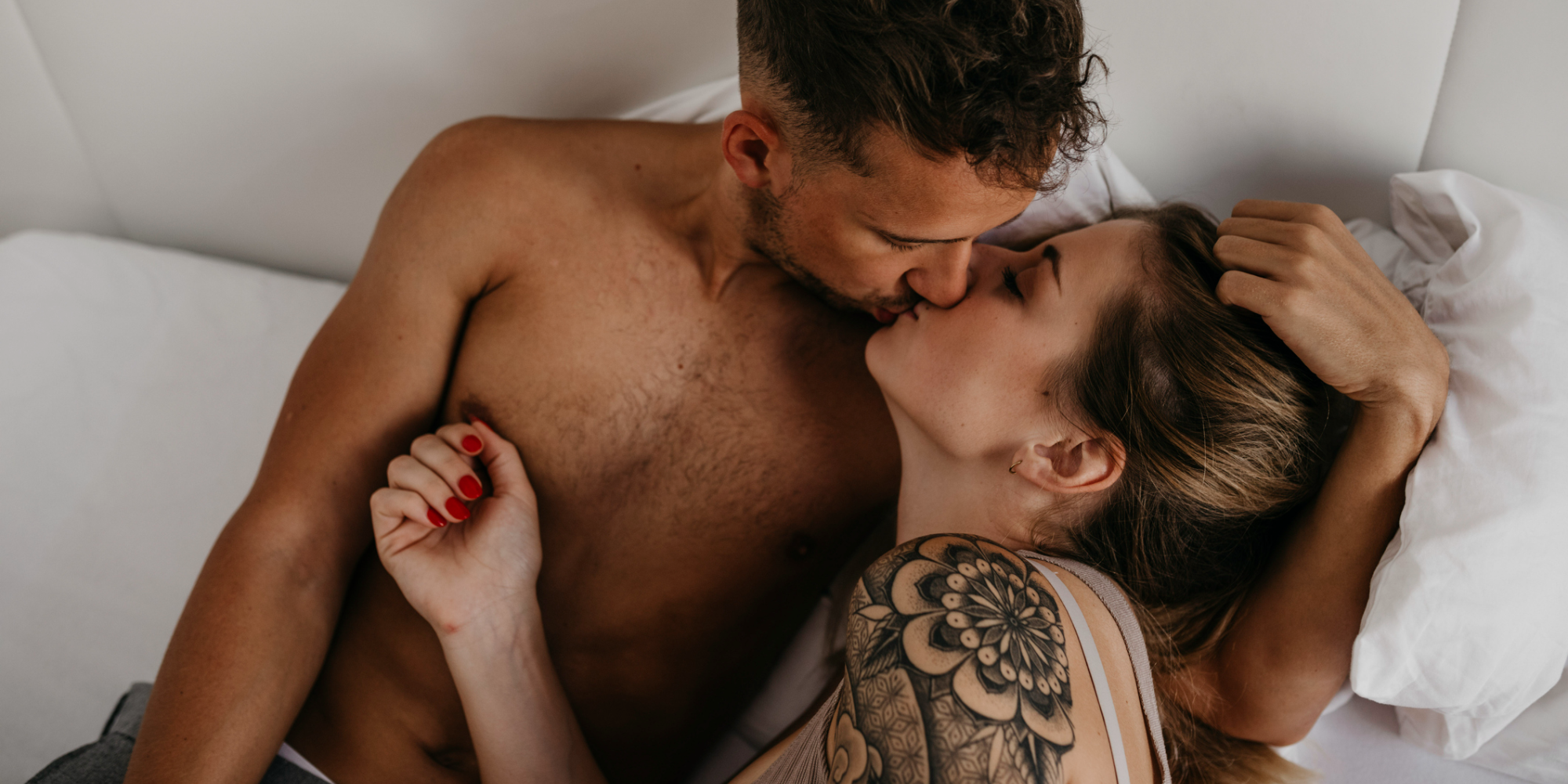 Foreplay Mistakes That Most Women Hate
6 Foreplay Mistakes Far Too Many Guys Are Guilty Of, Revealed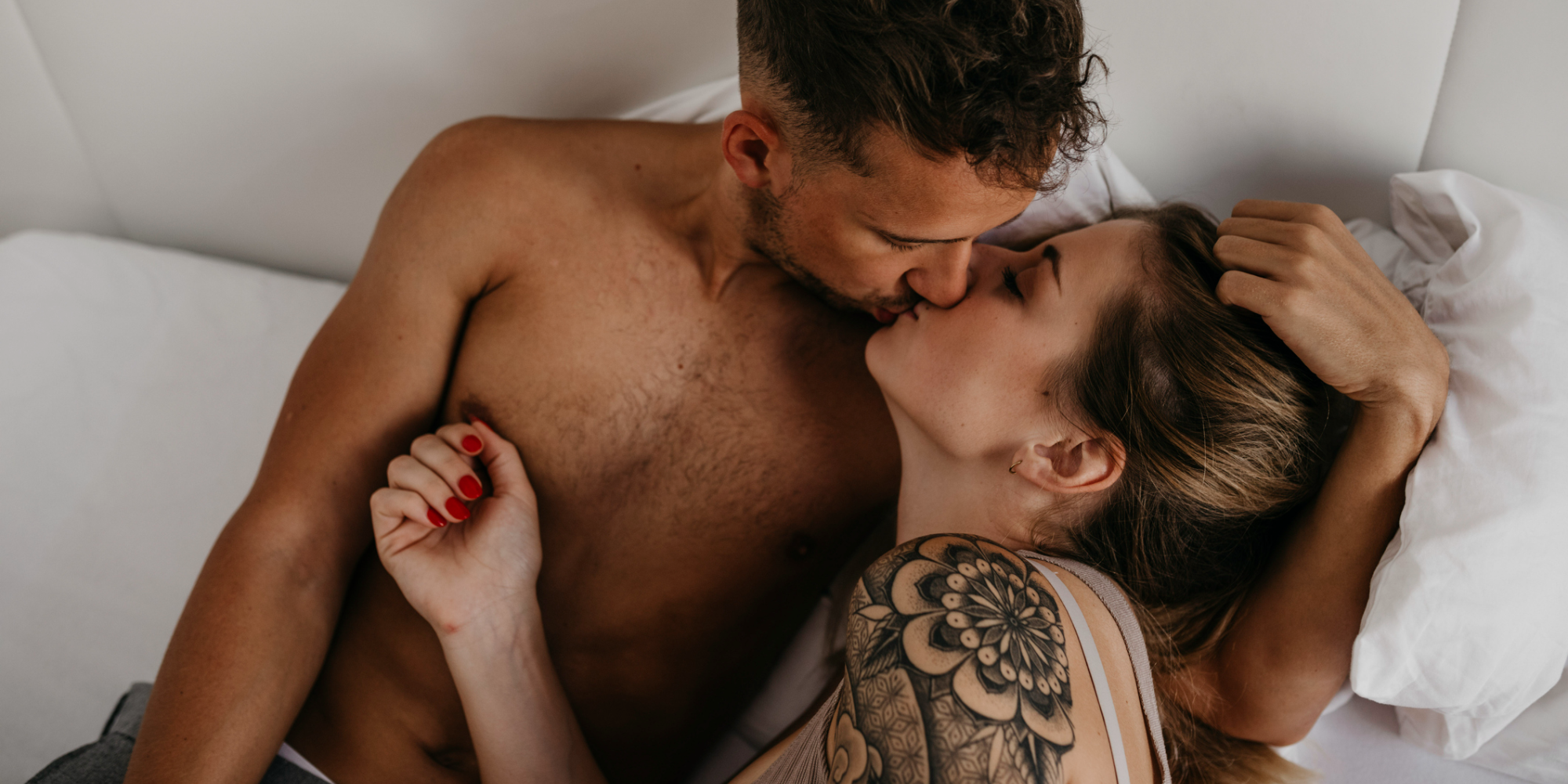 6 Foreplay Mistakes Far Too Many Guys Are Guilty Of, Revealed
Satisfying foreplay makes for a better sexual experience all around. Not only does it feel great and get you in the mood, but it also builds a deeper bond, allows you to connect with your partner and get to know how they like to be touched — and what drives them wild.
Without foreplay, sex can become pretty routine and mechanical. So, it's an art that's worth mastering.
To help keep foreplay fun and interesting, we've asked a few experts and some real folks who sleep with men to weigh in on some of the most common foreplay mistakes. Here's what to avoid and what to do instead:
1. Skipping Foreplay Altogether
Aside from being fun and gratifying, foreplay ensures both partners are aroused and ready for the main event. It also serves an important purpose for women and people with vulvas.
Foreplay helps stimulate arousal and get natural lubrication in the vagina. Foreplay also makes the clitoris swell, making it more sensitive. Skipping to the main act will make the experience less pleasurable for your partner, so make time for foreplay.
What They Say: "Having sex without foreplay is like trying to grill steak on a cold pan," says Bri, 26. "It takes longer for me to get turned on, and I feel like my orgasm is never as good without it."
2. Rushing Through Foreplay
There are plenty of reasons that men and people with penises may rush through foreplay.
"Men often have performance anxiety because they fear they may not be hard enough to please their partner," says Dr. Lee Phillips, psychotherapist and certified sex and couples therapist.
Also, there's the assumption that both partners are equally aroused right out of the gate, which isn't necessarily true.
"Some women may love foreplay because they often have a responsive desire, meaning they get aroused first, and then they have the desire for sex," Philips explains.
There's rarely such a thing as too much foreplay, so slow down and give foreplay the effort it deserves.
"Do much more foreplay, overkill maybe, and take your time," says Dr. Jenni Skyler, an LMFT- and AASECT-certified sex therapist for AdamEve.com. "There is no bigger buzzkill than a man who rushes foreplay or isn't reading the room."
3. Not Communicating During Foreplay
Everyone has their different needs and preferences when it comes to foreplay.
"Sometimes a man might offer foreplay that would work well for him but not for his partner," says Skyler. "Rather than silently making assumptions about what you think is good foreplay, just be straightforward and ask!"
Communication is the foundation for just about every successful sexual experience, so make sure your partner is enjoying themselves during foreplay — and be willing to pivot to meet their needs.
What They Say: "I get that communicating during foreplay can feel awkward, but asking your partner how something feels in the moment builds trust and makes us feel cared for," says Bianca, 34. "Even a simple 'How does that feel?' opens up a line of communication for us to ask for what we want, which can be hard for us to do too."
4. Doing the Same Type of Foreplay Every Time
Like sex, foreplay should be dynamic. Using the same move over and over is bound to get old and repetitive. Even if it's something your partner enjoys, Philips says seduction requires novelty. Spice it up and seduce your partner, but discuss what this may look like before doing it.
"There is nothing wrong with planning a hot foreplay session and maybe a surprise for your partner," says Philips. "It shows that you find them sexy and want to try new things. Seduction ideas can include approaching your partner with sex by being more aggressive and teasing. Build up the sexual tension."
5. Focusing on Just One Spot
Foreplay should be a full-body experience, not just a chance to stimulate the obvious places.
Instead of focusing solely on the vagina, branch out to stimulate other erogenous zones. Don't leave out the neck, ears, nipples and wrists. Find out how and where your partner likes to be touched, and use that to your advantage during foreplay.
What They Say: "I had an ex who would only focus on my clit, even when I'd try to move his hands elsewhere during foreplay," says Claire, 30. "I think foreplay should be a collaborative, total body experience — and that men should take hints and listen to what their partner wants."
6. Calling It Foreplay
Want to know a dirty little secret? We shouldn't really even be calling it foreplay to begin with. Many sex experts have shifted away from using this term, because it inherently prioritizes penetrative sex as the "main event" while de-prioritizing everything else.
If you have a penis, penetration might be the most fun for you, but studies show pretty clearly that it's not what's most fun for people with vaginas.
So thinking of things like manual and oral stimulation of the clitoris — which is more likely to get them off — as secondary or less important creates a serious double standard around pleasure in your sex life.
Satisfying sex means both you and your partner need to get their needs met. Even if you're focused on getting off, make sure you're providing your partner with the experience they want as well. And thinking of aspects of non-penetrative sex as just as erotic and just as rewarding as penetration — by no longer calling them foreplay — can be a big step in the right direction.
How to Give Your Partner a Sensual Massage Why Dry Humping Is Actually Incredibly Sexy Here's How to Handle Her Breasts Like a Pro
Source: AskMen
Reviews