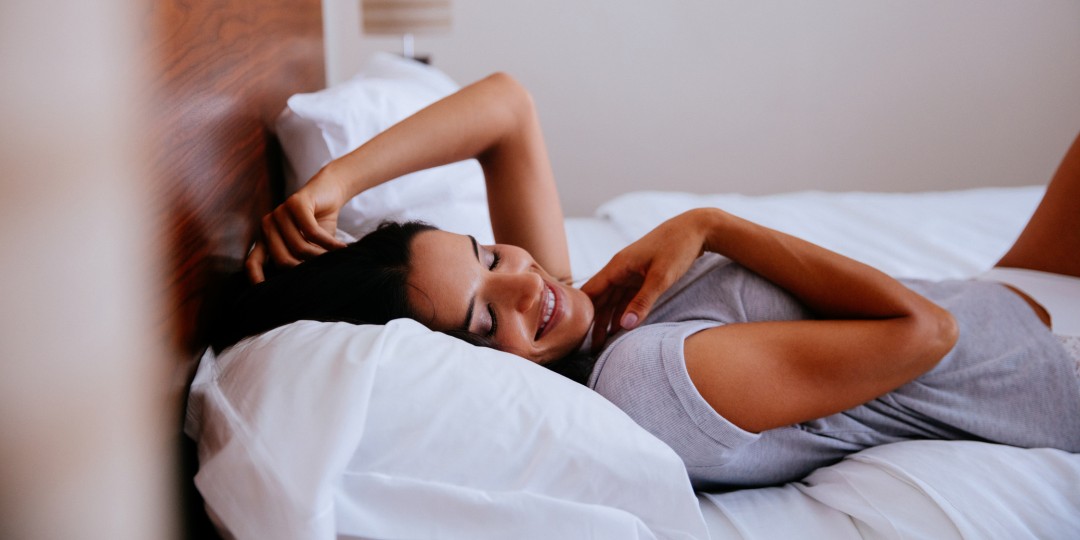 What Her Favorite Sex Position Says About Her
What Her Favorite Bedroom Position Says About Her, Revealed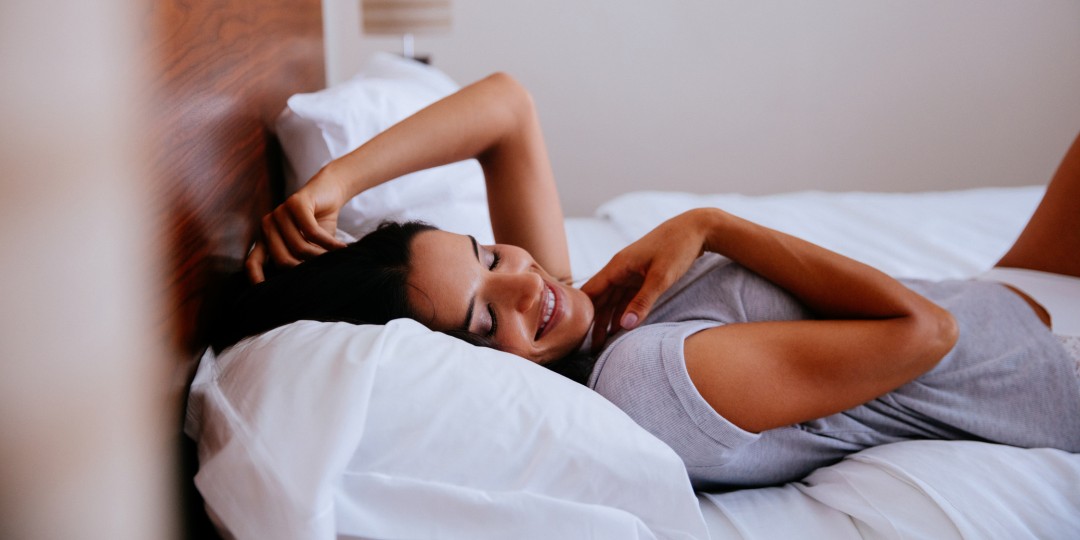 What Her Favorite Bedroom Position Says About Her, Revealed
You can tell a lot about a woman by the choices that she makes — from her preferred drink at the bar to the way she wears her hair to the guys she swipes right on on dating apps. But nothing is quite as revealing as her sex position of choice.
Why? Well, for starters, we're talking about one of the most personal acts that a person performs — and one that's all about pleasure. And with so many sex positions out there that range from ones that give her total control to ones that let the man take charge and a ton of variations in between, there are definitely some insights to be gleaned about the one that she dubs her go-to.
So, what does your partner's favorite sex position say about her? We asked a few experts (and some real women who love to get laid) to weigh in on what their fornication form of choice says about the type of person they are. Read on for what these 10 sex positions say about the women that prefer them. 
1. Missionary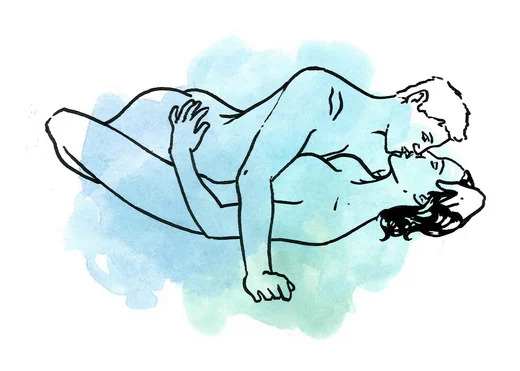 Carlee Ranger
What Experts Say: It's a classic position — likely the first one you end up trying out when you're first learning the ropes in the bedroom. Certified sex therapist Dr. Rachel Needle says that favoring this one could mean she's a romantic. "This can lead to increased intimacy as you can gaze into each other's eyes," she says. "Women who enjoy this position sometimes like the ease and comfort it provides, and prefer to play it safe, and have their partner take control."
A Real Woman's Take: "I know what I like and I'm confident enough to say so," says Gigi, 26, "and I'd say I'm a girl who loves her classics. Missionary is the best position because I love feeling the weight of my partner on top of me. There is something so sexy about it. It's easy to kiss passionately too which I love. Missionary allows for coital alignment technique so you can get both a g-spot stimulation and grind your clit on your partner's pubic bone. It also makes it easier to orgasm because you don't have to do that much work. You just lie there and focus on your own pleasure."
2. Cowgirl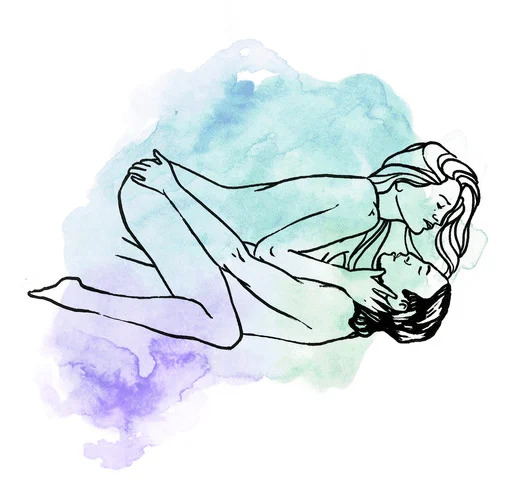 Carlee Ranger
What Experts Say: In the cowgirl position, the woman is in the driver's seat. Is this your partner's go-to? Dr. Steve McGough says there are a few things to be gleaned from that preference. "It allows the woman to control hip movement, and many women find this one of the better ways to achieve vaginal orgasm," he says. "It also allows her to be in control over her partner. This could imply that she knows more of what she wants."
A Real Woman's Take: "Cowgirl or doggy style seem to do the best things for me," says Cat, 29. "I think they are super different — doggy I'm being more submissive and cowgirl I'm more in control. So I guess it says that as a woman I like to both lead and follow."
3. Doggy Style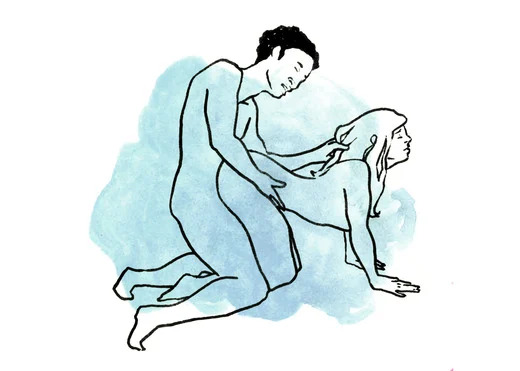 Carlee Ranger
What The Experts Say: "Some women might enjoy doggy style because it allows them to not have to be as emotionally engaged, and they can concentrate on their own pleasure without distraction," says Dr. Needle. "A woman might also be more submissive and enjoy their partner taking control."
A Real Woman's Take: "Doggy style is a position where you get to be selfish," says Natalie, 26. "There's virtually no effort involved on my part, which I love, and if you have the balance (like I do) you can touch your clit while you're doing it to make it even more awesome."
4. Reverse Cowgirl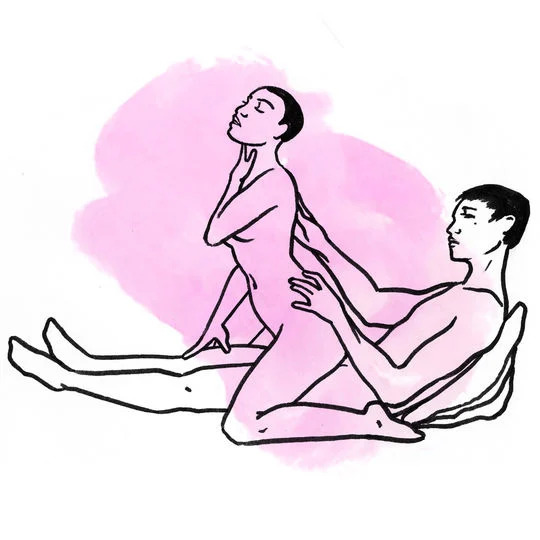 Carlee Ranger
What Experts Say: "This also is more likely a woman that knows what she wants," says Dr. McGough. "Having it so she faces away could be that it just feels better — or might imply she wants it that way to help fantasize about different scenarios without seeing her partner below her."
A Real Woman's Take: "Reverse cowgirl is my go-to when I'm doing it with a guy I'm not serious about," says Kari, 24. "It feels awesome, I'm in complete control, and I don't have to look at his face — which means I can let my mind wander. I guess what this says about me is that I'm a freak without a conscience?"
5. 69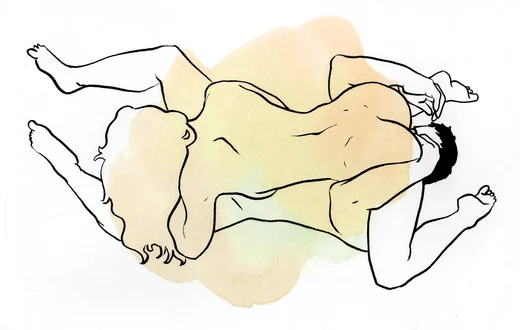 Carlee Ranger
What Experts Say: "If she enjoys '69' she most likely enjoys giving blowjobs and would like a benefit as well," says Dr. McGough. "This could imply she likes to both give and receive."
A Real Woman's Take: "I love 69ing because I love a challenge," says Monika, 27. "It's the ultimate test of concentration — you need to be able to give a good blowjob without letting how good getting eaten out feels. I also get turned on whenever I go down on a guy, so for me the overstimulation of this position is a total rush. There's no other one like it."
6. Spoon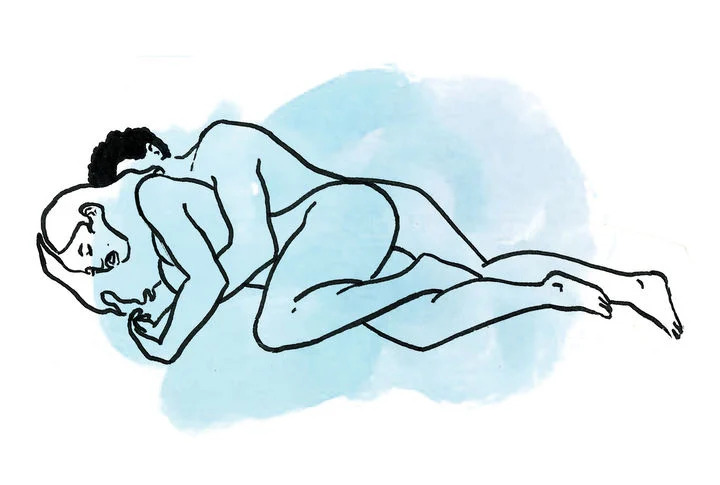 Carlee Ranger
What Experts Say: "Many women who enjoy the spooning position enjoy the intimacy, comfort, and closeness it provides," says Dr. Needle. "Wanting to be nurtured and feel closer to your partner is one motivation for this position."
A Real Woman's Take: "I think favoring the spoon position says that I'm lazy," says Jasmin, 29, "which is definitely true — I'm a total pillow princess. Also, I'm always cold — even in the summer, so maybe another thing that my love for the spoon says about me is that I have thinner blood?"
7. Legs On Shoulders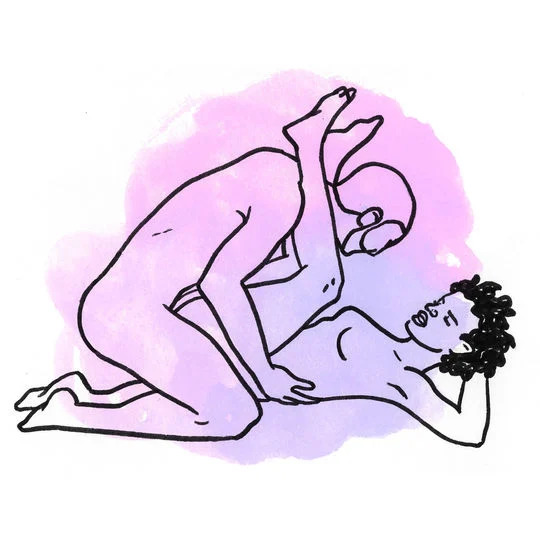 Carlee Ranger
What Experts Say: "Women who enjoy having her legs over your shoulder are more likely to know what they want," says Dr. McGough. "Odds are high they want to achieve an orgasm since this (other than the cowgirl position) is one of the best ways to do so from intercourse."
A Real Woman's Take: "It says that I know what I need done in order to get off," says Crystal, 28. "This is my go-to when I'm ready to finish, because it gets the job done faster than sex in any other position for me."
8. Standing Up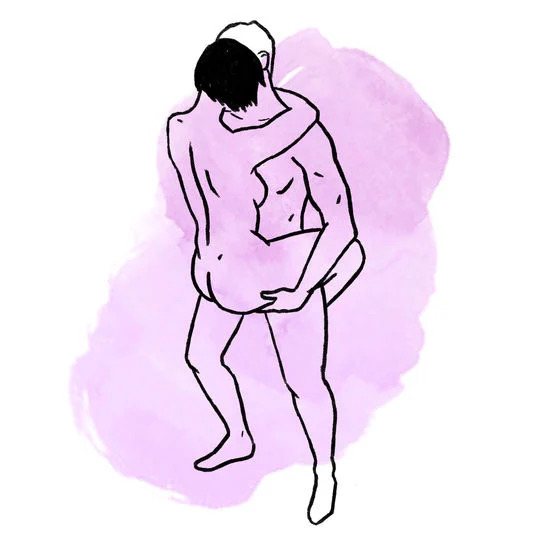 Carlee Ranger
What Experts Say: "Odds are that if a woman enjoys standing sex positions she wants to be adventurous," says Dr. McGough. "And depending if she is being held by you while standing, she trusts in your physical stamina."
A Real Woman's Take: "I hate having sex in a bed," says Charlotte, 23, "It's just so boring and predictable. Get me against a wall and f*ck me to completion and I'm yours. Which says that I like to think outside of the box."'
Source: AskMen
Reviews