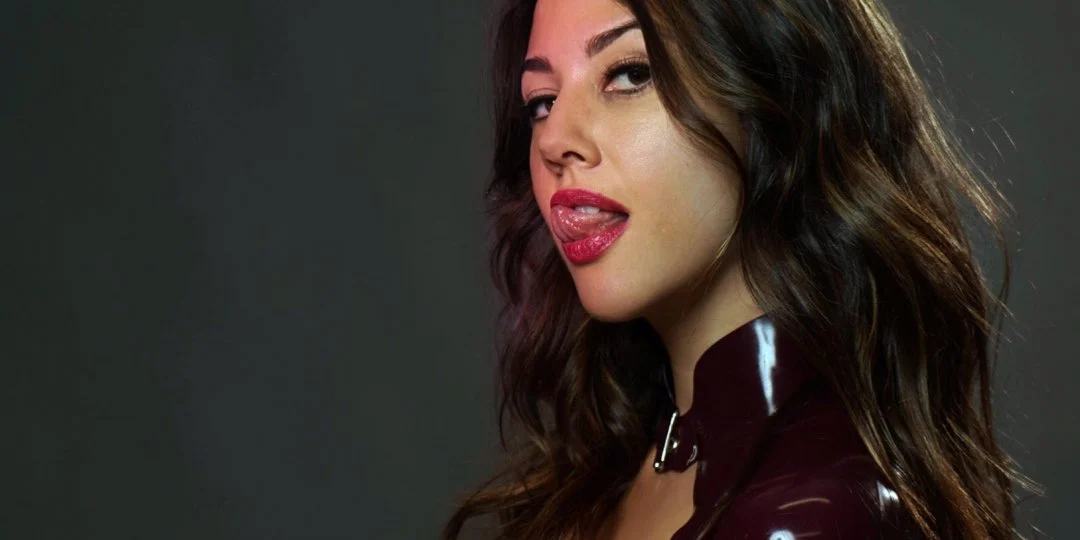 Meet Ceara Lynch, the World's Top Humiliatrix
Instead Of Whips and Chains, This Humiliatrix 'Uses Her Words'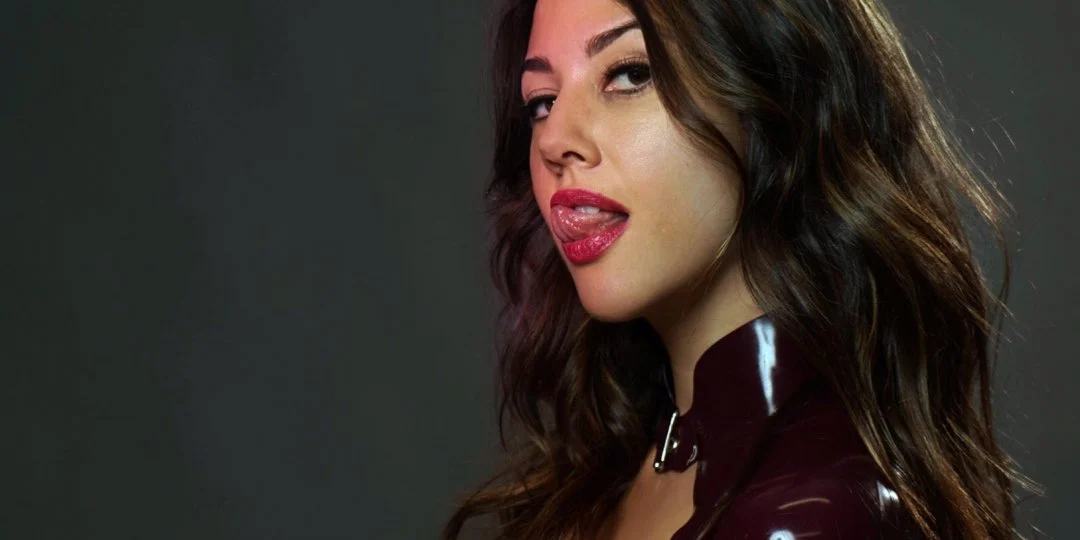 Instead Of Whips and Chains, This Humiliatrix 'Uses Her Words'
"Humiliatrix" may sound like a bizarre job title, but for Ceara Lynch, it was simply the result of supply and demand. At age 17, Lynch was an exchange student in Japan. Not knowing the language, she spent most of her time online, eventually crossing paths with a "total perv" who offered to buy a 12oz bottle of her urine (and a pair of used panties) for $250. After brief consideration, she divulged. And thus, her profession was born.
Now, 15 years later, Lynch's a successful businesswoman who owns not one or two, but three homes in Portland. Not to mention, she's already paid her education in full. She's considered the world's best humiliatrix, a job she explains is "like a dominatrix, but instead of using whips and chains, I use my words. I abuse men verbally, not physically. The internet is my dungeon."
Lynch has never met a client in person, running her business entirely online through POV videos, live cam shows, photos, gifts and sales of personal items. Some of these items are very personal — toenail clippings, spit, used tampons and hair from her hairbrush for $100 to $200 a pop. For a far greater fee in the thousands range, Lynch will even send her feces. She has one client who's purchased three samples in a year.
More common items like used panties auction for $150 to $300 a piece, private cam shows go for $10 a minute, personalized humiliation videos sell for $200+ and answering her "ignore phone line" costs $2 a minute. Needless to say, Lynch has earned a pretty penny as a humiliatrix – though she won't disclose exactly how much she's worth.
As for her latest project, Lynch recently made her feature film debut in "Use Me," a suspenseful thriller from award-winning documentarian, Julian Shaw. The two play roles very familiar to their real life selves, with him as a documentarian who gets entangled with the life of an online humiliatrix.
Prior to its November release, we spoke with Lynch about the film, as well as her fascinating career humiliating men for money.
AskMen: First, let's talk "Use Me." How did it come about?
Ceara Lynch: It's evolved since Julian and I first met. He originally emailed me about seven years ago and was working on a docu-series about entrepreneurs. He found me online – not quite sure how, he's never been very specific about that – and thought I would be an interesting subject for one of the episodes. He followed me around with a camera, and thought maybe we could make a full-length movie.
From there, he learned that I'm not a very interesting subject for a full-length documentary because I'm pretty well-adjusted, happy and content, which isn't interesting to watch for 90 minutes. [That's when] he came up with the idea to make a hybrid documentary, where it would feel like a documentary, but there would be a fictional storyline woven within in. It was a really slow process.
With your full-time gig as a humiliatrix, what is the most common request you receive from clients? Have preferences changed as society's grown more sex positive?
The most common fetish I get is feet, but there are a lot of recurring themes that come up. For instance, I have a list of 10 custom clips that I need to film, and most of them are me having to be a homewrecker, a gold digger or some kind of evil femme fatale that manipulates men out of their money. That's kind of my brand, so people are going to come to me for it because that's what I make.
As far as things changing, a lot of people have noticed that there is a lot of stepbrother/stepsister mainstream porn out there now that's become pretty common. I've actually noticed the same thing within my more niche fetish world. It's come up a lot more than when I first started.
Of all your revenue streams, where do you earn the most income?
Definitely my videos, that's what I work most at. I always aim to put out three new videos a week. It's like any kind of content creation, really. If you ask a YouTube star how to become successful, they will say, "Always put out new content." It's the same if you want to build a social media presence, you have to constantly be putting out new stuff.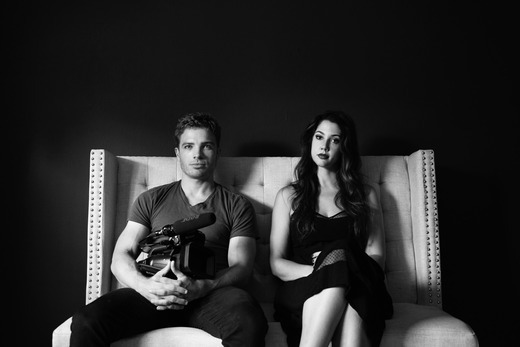 Photo Credit – Madison Rowley
What's one of the wildest requests you've ever received?
The one that always comes to mind is a guy with a very multi-layered fantasy. One of his main fetishes was the giantess fetish. It's this fantasy of a giant woman that can crush cities with her feet. Alternatively, it's a fantasy of being shrunken down to the point that the woman in front of you is giant.
When I do a giantess-themed webcam show, I put the webcam on the floor and point it up so it gives the angle that makes me look giant. He had that fantasy, [and] he wanted me to pretend to be his mom. He also had a fetish for the backs of knees.
Basically, I was his mom, he was being punished and I was shrinking him down then picking him up and making him worship the back of my knee. There were lots of layers to that guy.
Some might be surprised by this, but you don't do full nudity. Are there any other lines you won't cross?
Not really. In 99 percent of my videos I'm just talking, so if you're asking if there's anything I won't talk about, no. I really don't see the harm in talking, you know? I understand people can have their issues and need to work on themselves to get to a certain place where you're able to play around with fantasies like this, but I don't think a person talking to a camera causes any harm.
Have you ever had issues with invasion of privacy or stalkers while being a humiliatrix?
I had one isolated incident a few years ago. It was a fan that was quite obsessed with me and had some anger issues. The thing with dealing with guys who like being humiliated or submissive is that a lot of them are conflicted about it because, in our society, men aren't "supposed" to be that way.
This guy struggled with that, and I did something that made him perceive I wronged him in some way. He dug up my personal information and started spreading it around the internet. It was pretty scary for a while and pretty shitty, but really, I've been doing this my whole adult life. To have just one isolated incident like that is not too bad.
Being in this industry for 15 years, you must have made some long-standing relationships. Have those evolved over time?
It depends on the guy. Most guys are literally just a screen name to me. It's very dehumanized and detached. I often compare what I do to a video game, but if I've been talking to a guy for over a decade, that person becomes more human. I get to know them more on a person-to-person level.
With queer progress, are forced bi requests (an act where a dominant demands the submissive engage in a sex act with someone of the same sex) still popular?
I think for that to change it's going to take a few generations, especially for men. Their fetishes are hard-wired. You can have the most progressive, non-homophobic guy ever, but if he has that kink that's just hard-wired, there's no amount of cultural change (in his life, anyway) that is going to change him. Maybe in 40 years it won't be a thing because there won't be any kind of shame or stigma attached to it, which is where a lot of fetishes come from.
You've mentioned the act of religious humiliation in the past. Is there a right and wrong approach to such a sensitive subject?
You asked me before which lines I don't cross, and I really didn't think about it, but I do not do religious humiliation in regards to Islam. I think there's just too many dangerous radicals in that religion.
Obviously the vast majority is very peaceful and wonderful, but the radicals are quite radical, so I don't f*ck with that. I do Christian humiliation videos, though. I'm not worried about unhinged Christians coming after me, but of the requests I've received for religious humiliation, Islam is the biggest one.
I think it's because it is so taboo to go there, at least at this point in history.
Keys to BDSM
How to Be Dominant in a Relationship (And in Bed)
Best BDSM Toys
Source: AskMen
Reviews