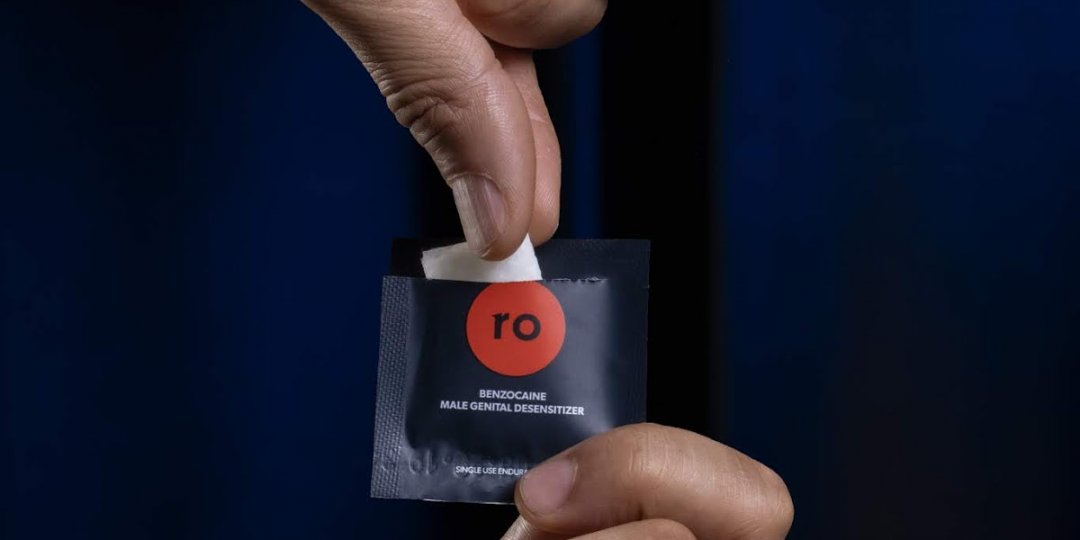 Roman Swipes Review: Condom-Sized Wipes to Last Longer in Bed
Can This Discreet Product Stop You From Finishing Early During Sex?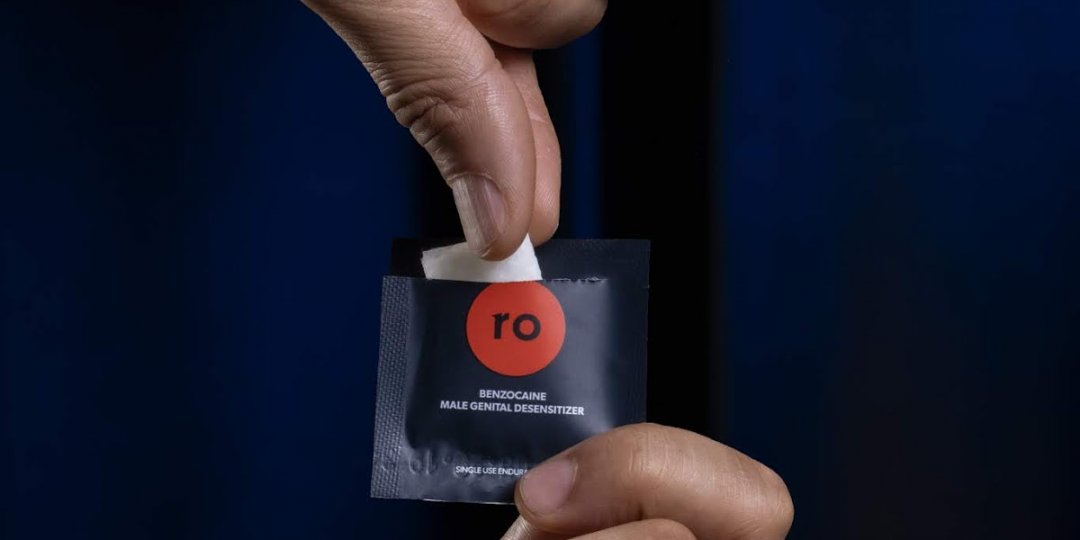 Can This Discreet Product Stop You From Finishing Early During Sex?
Regardless of how old you are or how many times you've had sex, you've probably experienced premature ejaculation at some point — the name for the phenomenon when you climax earlier than you wanted to. 
Not only can it be an embarrassing feeling, but it's one many guys are desperate to eliminate from their sex lives. There are all kinds of home-grown methods for delaying ejaculation — switching positions often, spending more time manually or orally pleasuring your partner, thinking about un-sexy things or masturbating to climax right before sex, to take advantage of your refractory period.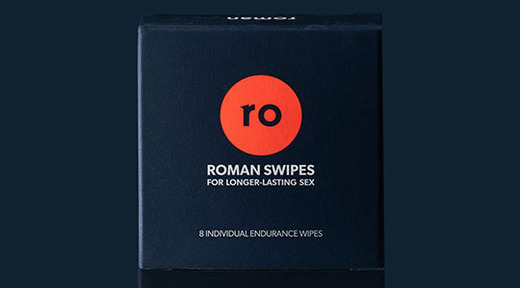 Roman Swipes
But if you're looking for a tried-and-true scientific solution, well, there's a product on the market that might be able to help make your premature ejaculation issues a thing of the past. Gents, say hello to Roman Swipes. 
What Are Roman Swipes?
Roman Swipes are single-use wipes that are just about the size of your average condom. Each one contains a small amount of benzocaine (an anaesthetic commonly used in topical pain-relief products), which allows you to last longer without completely numbing your penis. Basically, you still feel everything, according to the company. 
"Swipes are also the only over-the-counter product for PE that has a clinical study connected to it," George Koveos, Roman's general manager, told AskMen. "You have much more control over where you place the numbing agent and how much of it you use to avoid overexposure and over-numbing. [The] swipes are portable, so you can take them anywhere without an awkward shape in your pocket or wallet."
How Are You Supposed to Use Roman Swipes?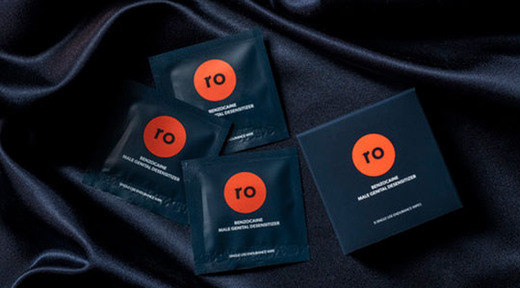 Roman Swipes
The product's portability and small size also allow for discreet usage.
While being open about the situation with a long-term partner is probably the smarter move, you might not want to get into a big conversation about your P.E. issues with a casual hookup right before things get steamy. Just tell the other person you need a second in the bathroom, open the packaging, use the Roman Swipe around your penis (covering all of it), and let it dry for about five minutes. 
Once the benzocaine in the product's solution starts to take effect, you'll be able to get it on without fearing that you'll climax as soon as things start to get hot and heavy. 
Do Roman Swipes Actually Work Well?
In a world full of shady products trying to grab men's attention to help them with issues relating to their penis, from size and shape to look and their capacity to get (and keep) an erection, it's easy to be skeptical of a company making such bold claims. 
But according to statistics Roman Swipes presented to the crowd at the 2017 American Urological Association Annual Meeting, using the product regularly for just two months can deliver up to a 340 percent increase in how long you last in bed.
To put that in context, if you used to last a minute and a half, a 340 percent increase on that would be 6 minutes and 36 seconds, putting you right around the shift from "adequate" to "desirable," according to a 2008 sex therapists study.
How Do Roman Swipes Work on the Body?
While the concept of a wipe that fixes your premature ejaculation issues in five minutes or so might seem magical, Roman Swipes are actually a simple, science-based success story. Using an anaesthetic like benzocaine to impact skin sensation is something that topical creams have been doing for a long time. As premature ejaculation is a case of too much pleasure rather than too much pain or itchiness, it makes perfect sense to try that same numbing impact on the penis. 
Roman Swipes is a version that fits in your wallet, conceived and tested specifically for sexual usage to help you delay your climax. 
"We wanted to bring a non-prescription option to the market to help our members last longer that captured the Roman essence: discreet and easy to use, but backed by clinical research," said Koveos. "Swipes are the size of a condom and are applied to the sensitive parts of the penis just before sex. All the other existing over-the-counter options for P.E. are messy sprays or sketchy supplements, nothing you can just throw in your wallet."
Are Roman Swipes Safe to Use?
For those already thinking of using Roman Swipes daily, there isn't "any risk to everyday use," explains Koveos. The company's research determined that "this product is safe to use and doesn't transfer to partners if used continuously," he added.
However, "Men's Health" sex and relationships advisor Debby Herbenick, Ph.D. suggests that you should use Roman Swipes in conjunction with a condom, even if you know both of you are STI-free, in order to make sure the benzocaine in the product is only impacting your sensation, not your partner's as well. 
Are Roman Swipes a Cure for Premature Ejaculation?
While the product can definitely have a positive impact on how long you last, that doesn't make it a cure-all. 
If your premature ejaculation is so severe that you find yourself ejaculating within seconds of engaging in penetrative sex every time, using Roman Swipes alone might not be enough to make you a sex master who engages in marathon sessions — and you shouldn't try to pull it off by simply using more than one wipe at at time.
Instead, Koveos notes you should add in other techniques, "whether through edging, the squeeze technique or other behavioral modification techniques."
"While Swipes are used primarily for men with P.E., we're helping men and couples looking to stay in the moment longer, whether for a special occasion or just to improve intimacy with their partner," said Koveos. "If you and your partner are satisfied with your sex life, Swipes aren't for you — but for many couples, Swipes can help improve their sex lives."
With luck, a combination of Roman Swipe use and different techniques like edging and thinking about other, non-sexual things will enable you boost how long you last over time.  
Where Can You Buy Roman Swipes?
You can get Roman Swipes delivered to your home by subscribing at the product's official website, GetRoman.com. 
Interview conducted by former AskMen contributor Joel Balsam.
You Might Also Dig:
Last Longer in Bed Thanks to These Expert Tips
9 Ways to Have Better Sex — Tonight
How to Use a Cock Ring in Bed for Way More Pleasure
Source: AskMen
Reviews