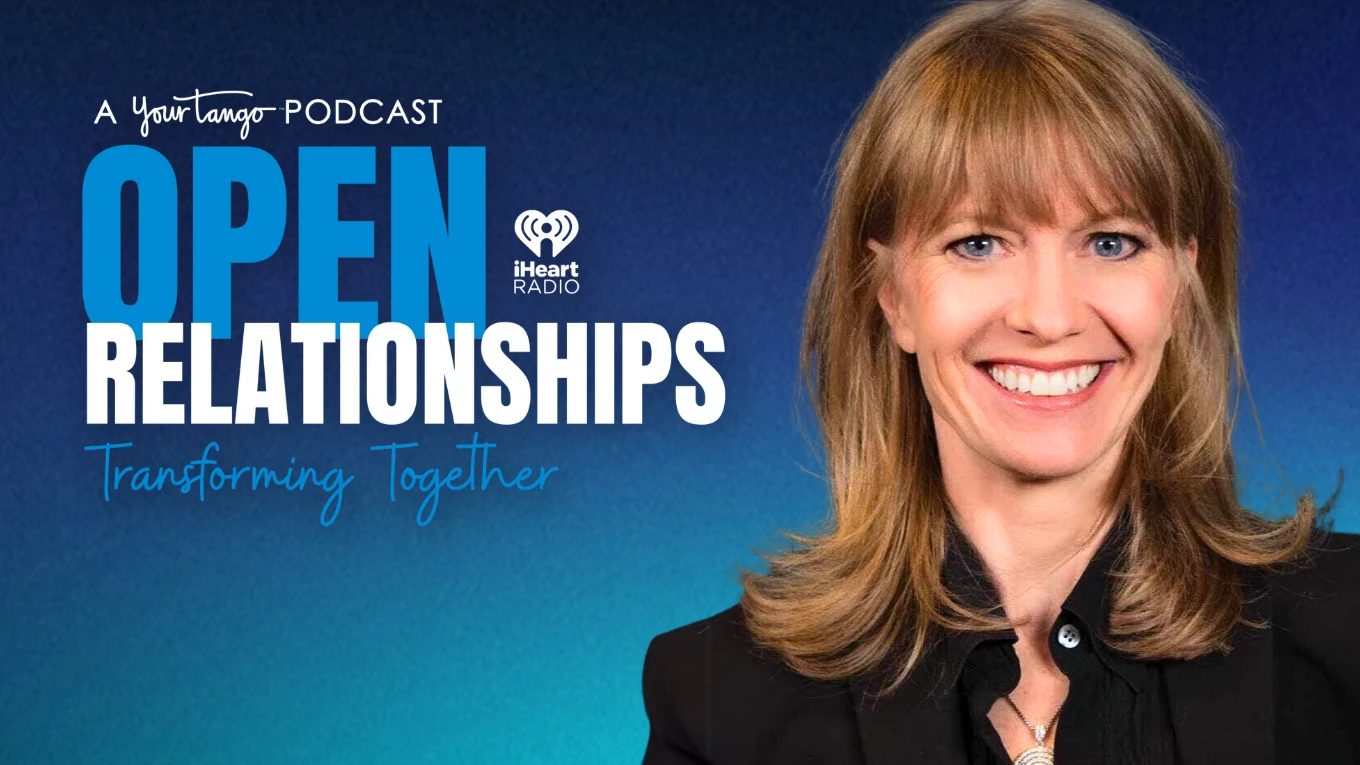 Open Relationships: Transforming Together
It's not what you think — It's even better!
By YourTango
Written on Oct 10, 2023
Photo: YourTango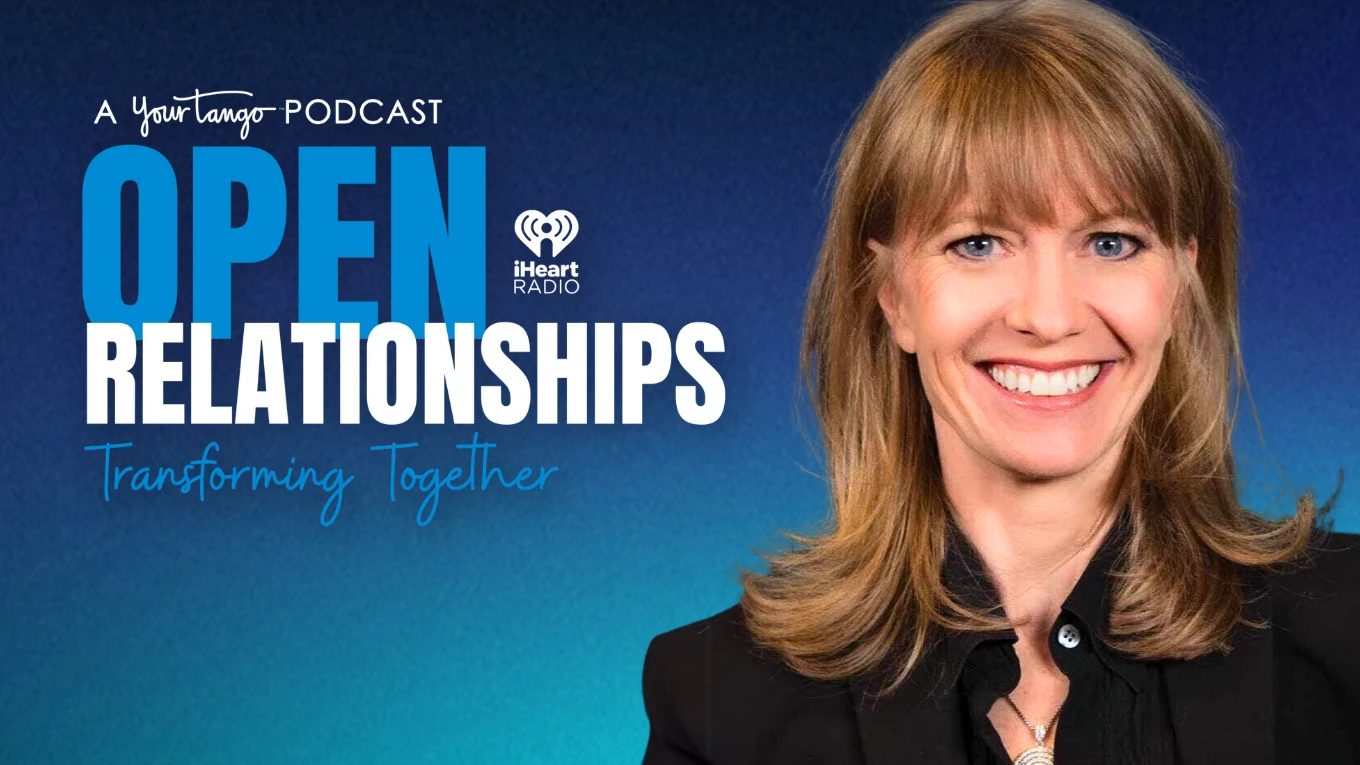 Open Relationships: Transforming Together is a new video podcast from YourTango and iHeartRadio. The ambitious goal of this bold, new video podcast is to help people learn how to open up emotionally to one another in order to energize and elevate their relational wellness. The show aims to transform relationships of all stripes – with significant others, families, friends, co-workers, and, critically, with ourselves.
Each highly entertaining episode offers an opportunity to increase self-awareness and make critical changes in how we relate to each other that allow us to truly connect and thrive as a result. 
In an era plagued by extreme divisiveness and political polarization, a mental health crisis, and a loneliness epidemic, Open Relationships offers a refreshing, helpful tonic to its audience. 
Early guests feature luminaries like Marianne Williamson, Dr. Helen Fisher, Dr. Sue Johnson, Dr. Guy Winch, Dr. Stan Tatkin, and other incredible thought leaders. 
"We are thrilled to launch 'Open Relationships' with iHeartMedia, which will allow us to reach a much larger audience and help us more quickly achieve the vast potential of this show," declares Andrea. She adds, "Relationships offer a unique, compelling forge to transform and that is the mission of our amazing show. Relational wellness is as important as getting enough sleep, eating well, and exercising. It is not a nice-to-have. It is a need-to-have!"
Andrea, joined by renowned guests and a set of lively co-hosts, dives into the deep waters of relationships, self-awareness, and personal growth. In their illuminating, energetic conversations, they fearlessly tackle hard truths, ask the tough questions, and explore ways to learn and grow, all in the name of opening up and transforming together!
The show endeavors to improve relationships of all kinds – with loved ones, colleagues, friends, and, crucially, with ourselves. Expect laughter, insights, and actionable takeaways in every episode.
Andrea is joined by bestselling author Jonas Koffler; media critic and author Joanna Schroeder, and Emmy award-winning producer Bryon Adkins. 
Future shows will feature an array of artists, authors, researchers, leaders, and change-makers who share our ethos for opening up and understanding the critical importance of rebuilding America's emotional core. 
Watch Open Relationships
Marianne Williamson: Emotional Freedom & Shining Our Brightest | Open Relationships Podcast
Discover an engaging conversation about leadership, connection, and positivity in this episode of Open Relationships with Andrea Miller. Today, influential presidential candidate and best-selling author Marianne Williamson will be sharing enlightening insights about her life, her literature, and her 2024 presidential campaign.
In this episode, we dive deep into critical issues such as the necessity of acknowledging our problems to move forward, the influence of money in politics, and the importance of leading with positivity. Learn from Marianne about maintaining composure under pressure, particularly against media misrepresentation. Moreover, discover the role of parenting in changing the world, not just through love for our children but for all children and our planet.
Guest Bio:
Marianne Williamson is a best-selling author, political activist, change-maker, thought leader, and presidential candidate. She has written 15 books, 4 of which have been #1 New York Times Best Sellers. She founded Project Angel Food, a non-profit organization that has delivered more than 14 million meals to ill and dying homebound patients since 1989. She is actively running for Presidential Office in 2024.
Relevant Articles:
Emotional Regulation Could Be The Key To Getting Through The Next Presidential Election
Raising Kids Who Won't Get Canceled & Who Will Talk To You | Open Relationships Podcast
Join us for our inaugural episode of "Open Relationships," where host Andrea Miller sparks an honest and meaningful conversation with the acclaimed LA writer, media critic, and parenting expert, Joanna Shroeder. Together, we delve deep into the challenging terrain of parenting in this digital era, discussing the vast world of information accessible to our children through the internet and how parents can utilize this for building better relationships.
We talk about the necessity of getting ahead of what your children see on their phones, understanding that children are tech-savvy and often surpass us in this field. Rather than hindering their exploration, we encourage parents to foster an environment where children feel comfortable asking questions about what they see online. We explore how to have difficult conversations with children of varying ages and the importance of maintaining openness, honesty, and utilizing basic science and biology in our explanations.
Guest Bio:
Joanna Shroeder – An LA writer, media critic, and editor including a longtime editor and critic at YourTango. A wonderful parent, who has written viral pieces for the New York Times, Boston Globe, and more. She is the lead author of  "Confronting Conspiracy Theories and Organized Bigotry at Home: A Guide For Parents & Caregivers" along with "Talk To Your Boys", a book being published by Workman in 2025.
Relevant Articles:
Coming soon!
Oprah's Favorite Couples Therapists' Best Tips For Lasting Love | Open Relationships Podcast
Let's dive into the art of quality communication with renowned couples therapists and best-selling authors, Dr. Harville Hendrix and Dr. Helen LaKelly Hunt. They introduce us to the groundbreaking "Imago Relationship Therapy" and the transformative power of listening, the first act of love. Explore the essentials of lateral dialogue, managing distortions in communication, and how our cultural value system impacts our relationships.
In this episode, learn about the importance of recognizing individual experiences and the profound effects of unconditional love. Learn practical advice on practicing intentional conversation and navigating power dynamics in relationships. Drawing from their wealth of expertise, our guests offer a fresh perspective on understanding each other better.
Guest Bio:
Dr. Harville Hendrix and Dr. Helen LaKelly Hunt are internationally renowned couples therapists, educators, speakers, and New York Times Best Selling authors. Between the two of them, they have written over 10 books with more than 4 million copies sold, including the timeless classic: "Getting the Love You Want: A Guide for Couples".
Harville and Helen co-created the "Imago Relationship Therapy" to promote the transformation of couples and families. From there, they co-founded Imago Relationships International, a non-profit that has trained over 2000 therapists and educators in 51 countries. Most recently they've started an ambition initiative called "self conversations", a dialogue process to help people experience safety in all conversations in order to create a more relational world.
Relevant Articles:
Coming soon!
Get To Know Your Podcast Team!
Andrea Miller
Host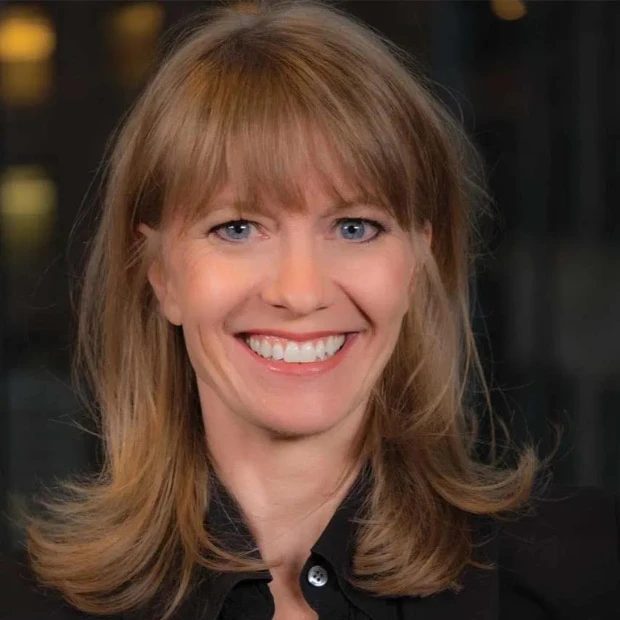 Andrea Miller is the founder and CEO of YourTango, an independent, purpose-driven
publisher whose mission is to foster the human connection—in all its joy, messiness,
hurt, heartache, healing, wonder, and triumph – and lead a movement to elevate and
energize relational wellness globally. Andrea made her debut as an author with "Radical Acceptance, The Secret to Happy, Lasting Love" published by Simon & Schuster in 2017 and winner of the prestigious Nautilus Award. Andrea is a frequent public speaker, including appearing on panels and events at Columbia Business School, Harvard University, and SXSW.
Andrea has earned a black belt in Shotokan karate from the Japan Karate Association (JKA), is a licensed private pilot, loves to ski, hike, garden, read, travel, hang out with friends and family, and dance wildly whenever possible. She and her husband live with their two amazing young sons in Colorado Springs.
Joanna Schroeder
Co-Host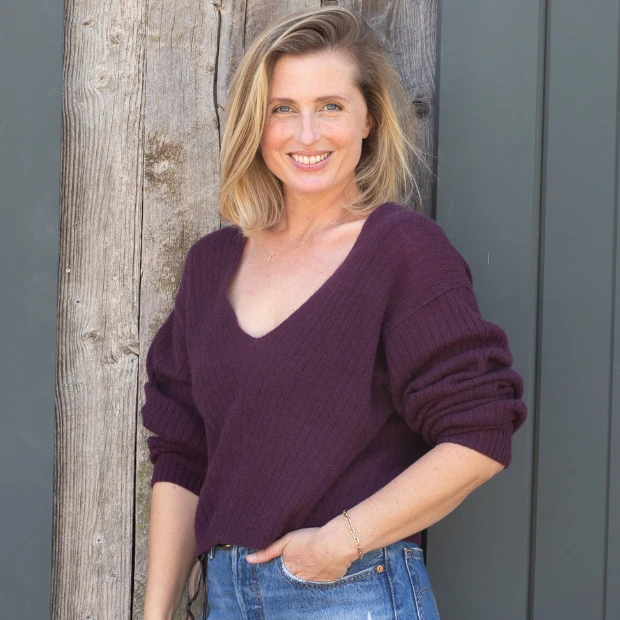 Joanna Schroeder is an author, editor, and media critic focusing on parenting and gender issues.
Her work has appeared in The New York Times, The Boston Globe, Elle Magazine, Cosmo, Esquire, and more. She serves as Managing Editor of the Experts Division at YourTango. Her book, Talk To Your Boys, will be published by Workman Publishing in early 2025. 
Jonas Koffler
Co-Host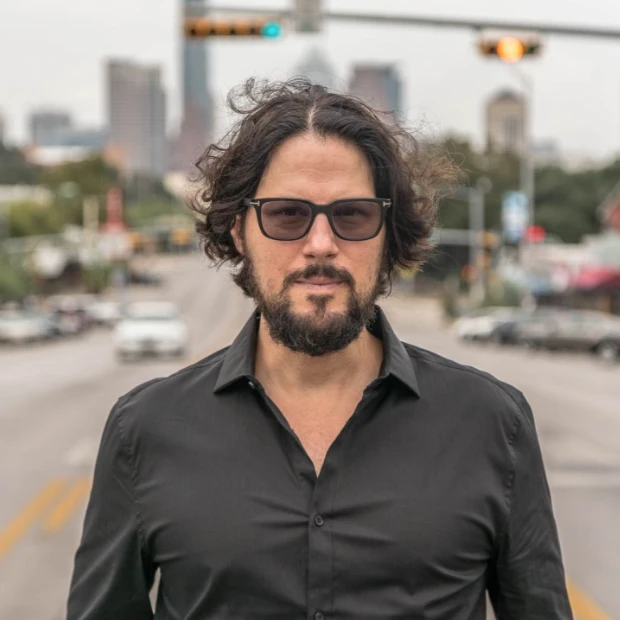 Jonas Koffler is a New York Times bestselling author, creative media producer, speaker, and writer.
He has advised internationally recognized thought leaders and creative artists, helped organizations innovate, developed strategy and intellectual property for startups and billion-dollar companies, and contributed to multiple bestselling books. He speaks at conferences like SXSW and FestForums on building community, innovation, and well-being.
Byron Adkins
Producer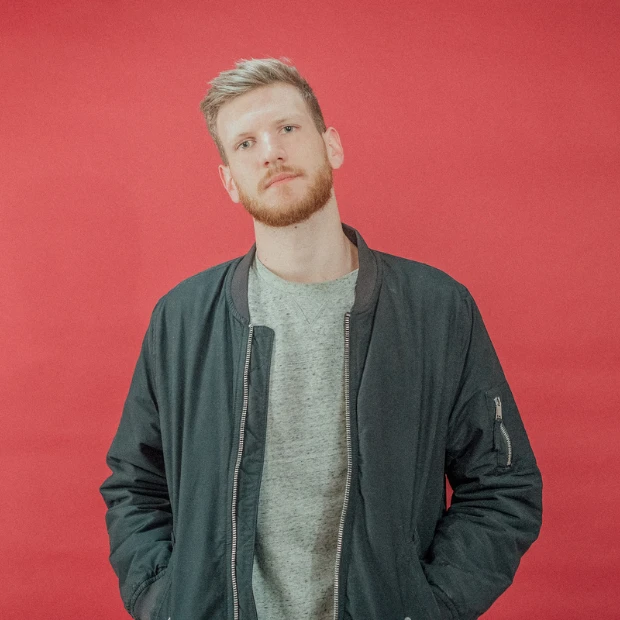 Bryon Adkins is a 2x Daytime Emmy Award-Winning Producer with a rich and diverse history in multimedia. For over a decade, Bryon has worked as a Director, Producer, Cinematographer, and even a Photographer for some of the most influential shows in television.
He has crafted compelling social media and branded content for a roster of celebrities, top influencers, and Fortune 500 companies. As we navigate the ever-changing world of digital and social media, Bryon's in-depth understanding of this landscape provides invaluable insights into its influence on the younger generations, and how communication is ever-changing within those demographics.
Hannah Compton
Graphic Designer and Video Editor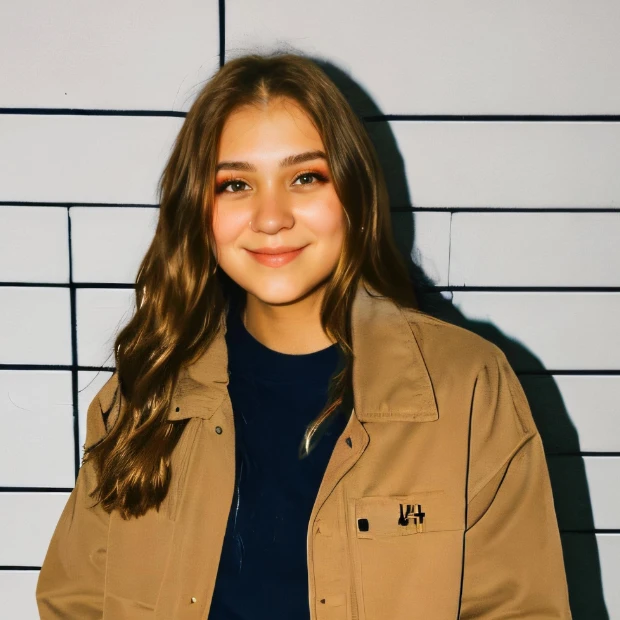 Hannah Compton is an accomplished Graphic Designer and Video Editor at YourTango, with over a decade of experience in creating captivating visual content. Hannah's independent drive and dedication have contributed to the success of her husband's YouTube channel and brand, ARTV, which she has passionately nurtured for the past 8 years. Her dynamic skills, paired with an unwavering commitment to excellence, make her an invaluable asset in the world of design and video production.
Catch Open Relationships on Tuesdays at 3 PM ET!
More for You:
Zodiac Signs That Are Terrible At Relationships (And Why)20 Little Things Women Do That Guys *Secretly* LoveThe Perfect Age To Get Married, According To Science5 Little Ways Men Wish They Could Be Loved — Every Single Day
Listen on iHeartRadio or wherever you get your podcasts.
iHeart — Spotify — YouTube — Apple — Amazon Music 
Source: YourTango
Reviews