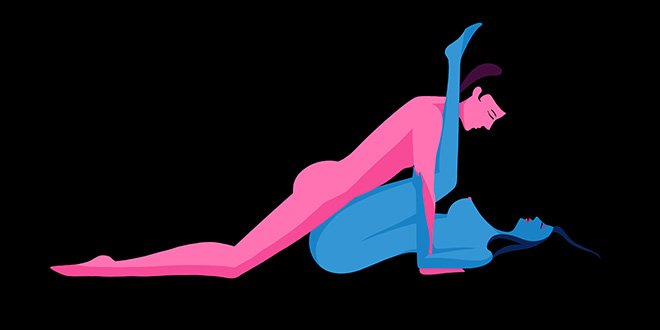 LELO Sex Position of the Week: The Snail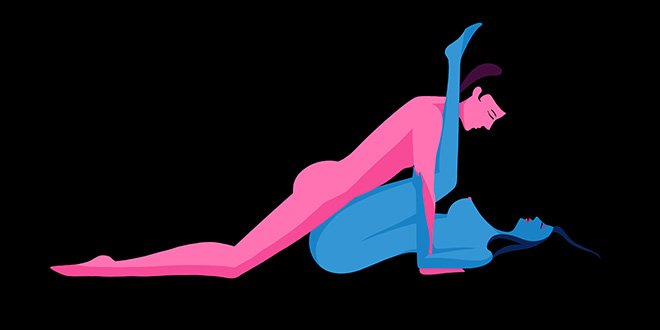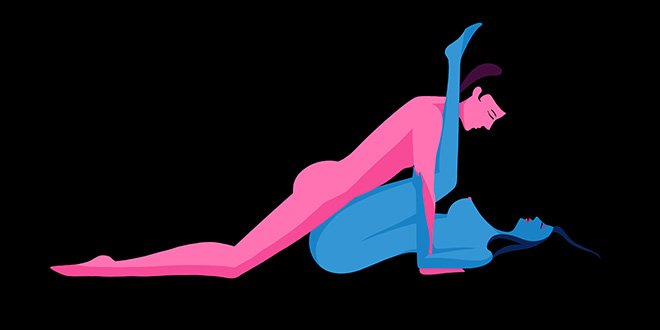 Position Difficulty: 2/5
Pros:
Who says sex at a snail's pace can't also be intense? The Snail position is perfect for deeper sensations without sacrificing the intimacy of face to face contact.
An excellent position to transition into from missionary, the receiving partner raises their legs to meet their chest and puts their legs over their partner's shoulder.  The topping partner can use their body weight to lean forward onto the back of the receiving partner's thighs to push them downward. The motion for this sex position should be a gentle slide forward and back, with knees and arms moving in concert almost as if their limbs are mimicking the side of a shape as it moves from a parallelogram to a square and then back again.
The receiving partner can use their hands (or small vibe) to stimulate their own erogenous zones to reach a blended orgasm; depending on their ability to keep their hips elevated and the flexibility in their arms, they may be able to gently stimulate other parts of their partner's erotic anatomy as well!
Cons:
While an excellent position choice for both vaginal and anal sex, the deepness of penetration afforded by the Snail position means that plenty of lubrication―either from extensive foreplay or a water-based lubricant―cannot be skipped, and even then this sex position might not be a good match with a more well-endowed partner.
As well, if this position calls to mind accidentally getting folded up in a sofa bed…well it may take the most limber of us not to get a little tired of this position after a while; one leg can be removed from the shoulder of the topping partner to let the receiver stretch their back out a bit!
[related_article id="12326″ size="full" target="_blank"]
Katy Thorn
Source: Lelo
Reviews