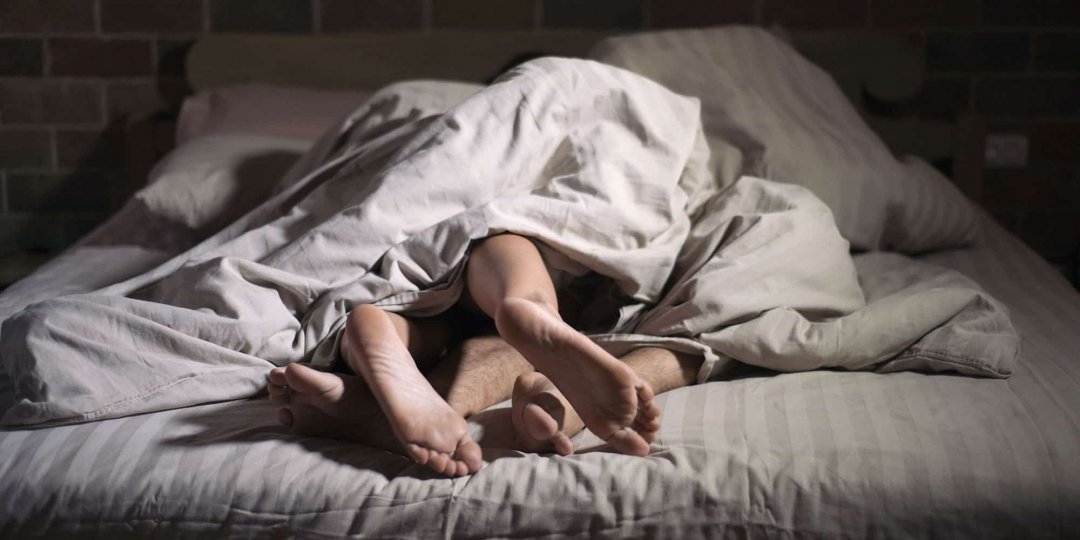 What You Should Know About Threesomes
If You've Ever Fantasized About A Threesome, You Need to Read This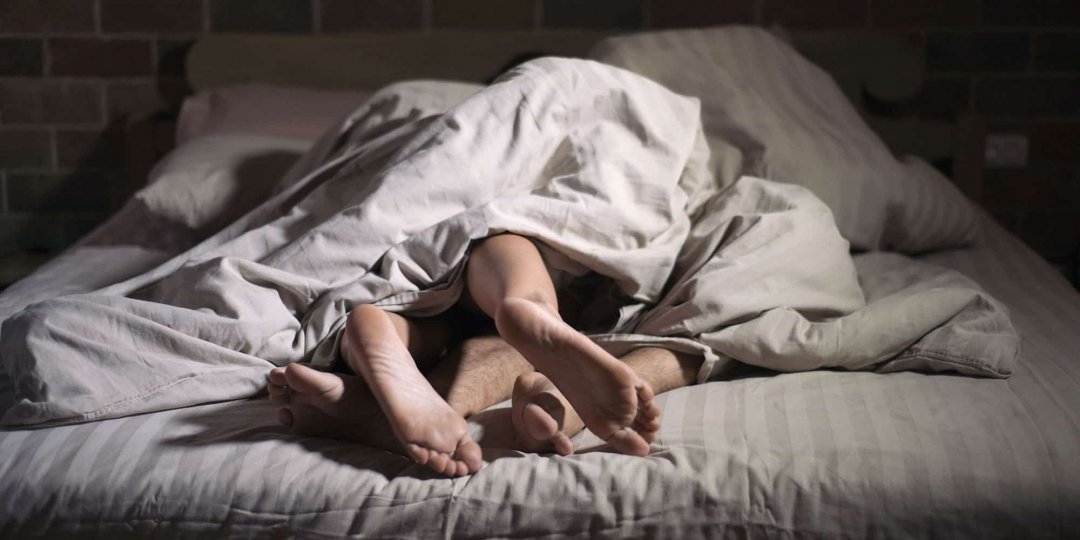 If You've Ever Fantasized About A Threesome, You Need to Read This
What's on your sex bucket list? While some of the fantasies that make the list might be easy to achieve, one common sex goal, having a threesome, is as logistically confusing as it is exciting to think about.
On the one hand, it's a fantasy plenty of people have — for good reason. What else could possibly be better than having not one but two people in bed with you to get nasty with?
On the other hand, it involves a decent amount of preplanning — and overcoming not so sexy logistics between the sheets. For starters, you need to find a third willing partner your partner is also down with. And, of course, there's the art of making sure that no one feels too left out during the act. But when it's done correctly, there's pretty much nothing that tops a steamy, successful ménage à trois.
So how do you go about having one of your own? Thanks to dating sites and apps, dating sites and apps, finding a third has gone from just hoping that you meet a willing partner at the bar to having a whole pool of potential thirds to choose from. But once you find that special number three, what now? Do you invite them over to your place? What if you meet in person and decide it's not the right fit? 
To make sure all parties involved have the best threesome experience ever, we've put together a handy guide to help you get there. Everything you need to know about inviting a guest star into the sack with you, from how to facilitate one, things to always avoid, and even how to act after it's all over.
What Is a Threesome?
A threesome is simply sex involving three people instead of two. They can be of any gender or sexuality, and the sex that occurs between them can take many forms. It can be a case of two people pleasuring a third, or all three people can interact with each other. There can be penetration, or it can be mostly (or entirely) oral sex. It's really just a question of what the participants want to do with, to and for each other.
Should You Have a Threesome?
Your body's saying let's go. And so is your partner. But under what circumstances (if any) should you avoid going through with it? According to James Howard, an intimacy expert at Kiiroo, it's important to make sure that having a threesome is something your partner is doing because they want to and are fully on board with it. 
"The potential for emotional attachment or mixed feelings can be very real if the couple is not fully comfortable with each other and what the expectations for what a threesome looks like," he says.
So how can you know whether or not a threesome is right for you and your partner? In the book Good in Bed Guide to 52 Weeks of Amazing Sex, the authors discuss how to gauge whether or not this scenario is actually something that your partner is OK with. For example, can you two discuss other sexual topics openly and without embarrassment? If so, things are probably going to go a lot more smoothly. 
Start by enjoying the concept of a threesome as a sexy secret fantasy between you. Pretend you're going to have one and choose celebrities or random people from a crowd that appeals to you both. Now gauge your partner's reaction. Do they show a spark of interest in the real thing? Has this conversation come from the two of you genuinely intrigued by trying something new together in bed? Or is it because the two of you are in a "rut?"
If you answered the latter, be aware that a threesome has more potential to hurt your relationship. "In some cases, couples in flailing relationships may look to bring in a third person for 'one wild night' as a fix — which often doesn't lead to the best result," Howard explains. 
Another thing to consider? Especially if you're in said relationship "rut," bringing a third person into the bedroom can cause feelings of jealousy and upset. 
"If you care about your partner, one of you may feel uncomfortable at the sight of the other being touched by someone outside of the relationship in a sexual manner," Howard says. 
Having a successful threesome requires lots of communication – so make sure you and your partner are on the same page beforehand. 
"Once you've thought about it and decided you do want to go ahead with trying to have a threesome, the next step is to make sure you're both crystal clear about what you're looking for," says Howard. "Talk about what you both are comfortable with and potential triggers."
If you and your partner have dug deep and feel ready to start planning, here are some top tips for how to have a threesome.
Finding a Third Person for Your Threesome
Obviously, whoever you ask to be your guest star is going to play a crucial role in whether or not this threesome is a solid experience. So, with that being said, you and your partner will need to choose wisely. The first step? Get on the same page about what type of third you're looking for, and why. 
Depending on you and your partner's gender and orientation, this might be a short conversation or a long and tricky one. If you're a straight couple, for instance, you might have very different ideas in mind for who you'd like to invite to join you. Ultimately, the threesome can't really proceed until you've agreed on some basics here. If you're struggling to come to an agreement, however, it might be a sign that a threesome isn't quite right for your relationship. 
If you can envision the same kind of threesome, however, then comes the question of where to find such a person: 
Someone You Know
There are a few obvious pros and cons to inviting someone you or your partner (or both of you) are acquainted with. If it's a friend of yours, be prepared for accusations to fly. Even the most chill person will likely feel some type of way about you suggesting your supposed "platonic" friend to join in on your festivities. And even if your partner is the one suggesting this idea, it's still not a great idea. Sure, there are always exceptions, and it's completely possible that one of you has a friend who would make an ideal third, and everything would work out swimmingly — even after it's all over. But generally, a third that neither of you knows is a safer bet here.
A Stranger
If you've decided to go the random route, you have two options: Either take your search out to the bar or go online. The pros of scoping out a third the old-fashioned way are that you can tell whether or not the three of you have in-person chemistry, and you and your partner can talk things out with each other before approaching the potential third. Of course, whether or not the person you're approaching is up for it is a challenge that you wouldn't have to deal with if you were going the app route. But spending the night out with your partner scoping out someone you'd want to bring home can be decidedly sexy, and may lead to both of you going at it later even if you don't bring someone home. Not a bad deal.
If you're taking your search online, try an app like Feeld, which began life as 3nder, specifically for finding threesome partners. Pro tip: Meet your potential guest star IRL before committing. Just as with online dating, someone can seem like a perfect match via text and photos, but a lot can be lacking when you meet up face to face — whether there's just no chemistry, or the pictures from their profile were a bit misleading. Plus, you'll probably want to vet this person before inviting them into your home.
What to Do Before the Threesome
So, you've found your third person. In order to make sure everything else goes off without a hitch, it's time to set some ground rules, and figure out a game plan.
 An easy first step should be to figure out where you're having it. If you and your partner are most comfortable having it happen at your place, talk about where in your home or apartment the action is going to go down. Maybe your partner would prefer that you keep it out of your personal room, and instead utilize the couch or spare room you have. Or maybe you want to start things off with a steamy group shower and move from there. The more logistics you can nail down, the more seamless the whole thing will go.
Not sexy, but necessary: Ask that the person joining you get tested for STDs. In fact, it might not be a bad move for all of you to schedule a screening, just so that everyone involved feels good about moving forward. Now would also be an ideal time to talk about protection. Does your third have a condom preference? Maybe a latex allergy? Get clear on your course of action for protecting yourselves, and schedule that STD test immediately.
As for your game plan? Have an open discussion with your partner about what their expectations are for this experience. Points to include should be what they are comfortable doing with your third, and what they are comfortable with you doing to the guest as well. For example, are they OK with you penetrating the guest? With going down on the guest. What are they willing to do to your third, or have done to them by the third? Consider coming up with a safe word between the two of you – something that your guest wouldn't pick up on, but that you immediately understand to mean that your partner is uncomfortable with what you're doing and wants you to stop — without them having to look like the one who's stopping the good time. Remember that you're walking more of a fine line whenever you experiment and try something new, so never push too far.
Most people want to be familiar with their partner before they'll try something very new. If this is your guest's first threesome, that's already a big deal. You don't want to push them to go down on your partner just because you'd like to see it. The same goes for sex toys, which might seem more taboo to some people than a threesome. You're going to have sex with two people and all three of you have your own rules and limits, so understanding and respecting one another's comfort levels should be a top priority when you're establishing your threesome rules. Make sure all three of you are clear on what's OK and what's off-limits before things get underway. Doing so will create a better experience all around and limit the chance you'll have to stop things mid-ménage à trois if someone becomes uncomfortable.
What to Do During the Threesome
You've done the research and the prep work, and now it's time to seal the deal. Here are a few best practices for a threesome that's hot and mind blowing — sans awkwardness.
Decide Who Will Take the Lead
Discuss with your partner ahead of time how each of you see the threesome unfolding. If both of you agree you'd like the guest to lead because they have more threesome experience, make that known. If you or your partner want to make the first move, allow the threesome to unfold however you each feel most comfortable. Of course, be sure to check in with your guest throughout the process.
Be as Giving as You Can Be
Although you may be hoping that your partner and guest will give you 100% of their attention, the truth is that they're there to please each other just as much as they're there to please you. You may end up feeling ignored — and should do your best to get over it. The best way to approach this situation, and an important threesome rule to follow, is to forget your feelings for a moment and try to be as generous with your hands and mouth as you can. Pleasure in one-on-one sex goes back and forth, but in a threesome, it's more of a cycle that moves from person to person. So be patient; focus on turning both participants on, and the attention will come back to you. Whatever pleasure you get in a threesome is a treat, so instead of expecting anything in particular (like both people going down on you at the same time), enjoy everything that comes your way.
…But Don't Feel Like You Have to Constantly Please Each Person
If you feel you always have to pay attention to both people, then neither will be satisfied. As you already know, a good, successful player is a good "giver." But remember that your duties in a threesome are different: When you double your pleasure, you double the tongues. That is, there is another person to help you out with jobs you'd normally take care of yourself. The main thing to keep in mind is that no one will ever be without something to do. Which brings us to the next point.
Keep Yourself Busy
Especially if this is your partner's first threesome, they'll likely need to do some warming up, and you should let them do their thing. If the two other participants are giving each other attention, find something to do. Give light attention to both parties, whether it's stroking their back, butt or thighs. Get your mouth and tongue involved. Kiss necks, tongue nipples. Don't be afraid to touch yourself while doing so, either. The attention will come back around to you momentarily.
Don't Favor One Over the Other
This might sound like a no-brainer. But when you're in the heat of the moment (or, you know, penetrating one of the participants), it can be hard to make sure no one feels like they're getting short-changed. Best case scenario, the person you're not inside of picks up the slack and starts tending to you or the other participant. But even while you're in there, make sure you're also trying to connect with whoever isn't being penetrated. Kiss and touch the other person, look them in the eye, and talk to them if the mood is appropriate.
Use Different Condoms for Each Partner
Do not, I repeat, do not double dip here. If you're switching from penetrating one person to the other or swapping from vaginal to anal, you'll need to ditch the old one and put on a brand new condom. In an ideal world, one or both of the partners will help make that change as seamless and sexy as possible. But if not, make sure you have condoms within arm's reach to make the swap quick and easy.
Keep Things Flowing
Just like with regular intercourse, you want the whole experience to have fluidity to it. Sure, pauses may happen and even be necessary (as mentioned with the condom change above, or if one partner suddenly becomes uncomfortable or needs a break). Still, you want to keep things as smooth as if it were just one-on-one. If you're going to move from kissing one person to kissing the other, for example, let your hands lead the way. Always strive to be as smooth as possible, even in this new situation.
Finish With Your Partner (Or in Neutral Territory)
Coming is powerful. If it happens, it happens, but if you can help at all, it would be in your best interest to finish with your partner rather than your guest star. Yes, you want both people to feel special and important here. But at the end of it all, you're going to say goodbye to one of them — and still be in a relationship with the other (fingers crossed). So, you'll want to end things in a way that makes your partner feel like the MVP of this threesome.
What to Do After the Threesome
You came, you saw, you conquered. And now there are two exhausted, satisfied people lying in your bed — one of whom is your partner. How do you wrap things up without making it weird? Sure, it's fine to have a quick cuddle and take a few minutes to regain composure. But you're going to want to send your guest star home shortly after things are done. It may seem like a great idea at the moment, but prolonging a threesome can be a recipe for total disaster.
After your third has left, make sure you take the time to reassure your partner that they're your primary concern. Tell them how hot it was for you to see them pleasured by someone else, but that there's no one else out there you'd rather be with — even though you enjoyed the whole experience. Don't do it in an over-the-top way, as if you're trying to hide how turned on you were by your guest star. Be genuine, and make sure that your partner knows how important they are to you. Doing so will leave the door open for the two of you to have more threesomes in the future — if that's what you both want.
6 Women Reveal Their Hot Threesome Stories
How to Discuss Having a Threesome
Why You Should Try a Bisexual Threesome
Source: AskMen
Reviews