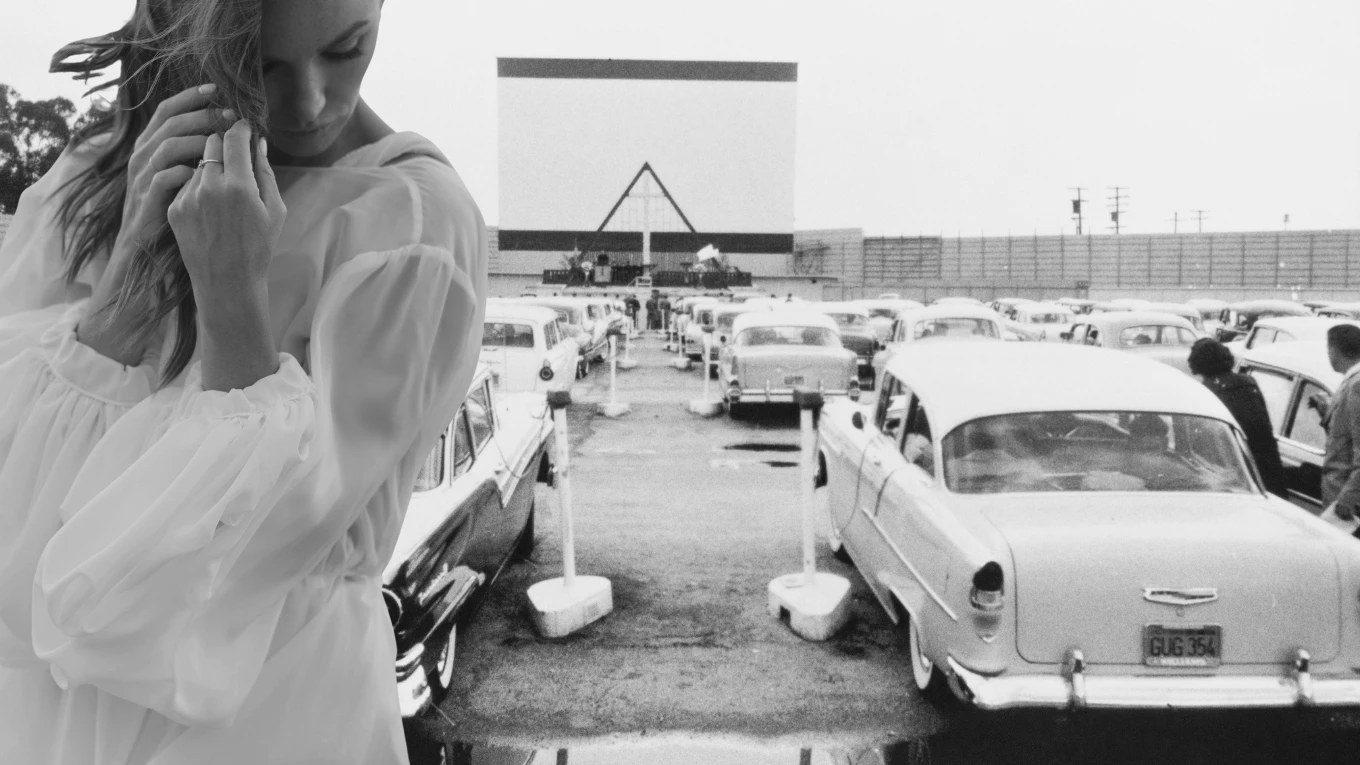 If You Haven't Watched These 7 Classic Black & White Movies, You Don't Know Real Romance
These films practically define old-school romance.
By Tom Burns
Last updated on Sep 07, 2023
Photo: The Everett Collection, Ольга Солодилова | Canva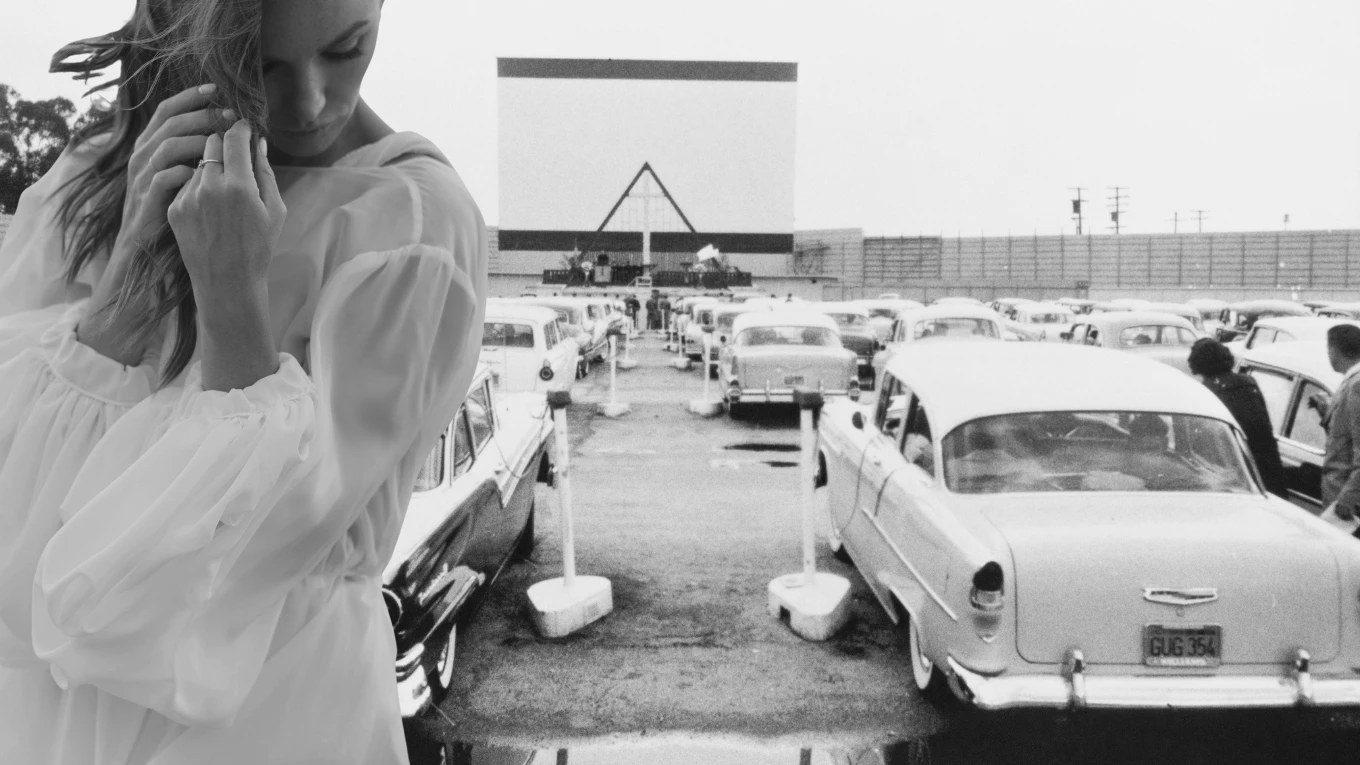 Finding the perfect romantic movie for your date night isn't always an easy task to accomplish.
There are just so many options out there and so many of them are terrible.
This doesn't make a ton of sense, because, in theory, romantic movies should be fairly simple affairs — two people meet, they're attracted to each other, they fall in love, stuff happens, the end.
And yet, Netflix and every other streaming service available has thousands of truly forgettable, emotionless "romances" for your viewing pleasure.
So what do you do if you're trying to plan a romantic night in?
The solution to your problem might be looking toward the past.
Modern audiences often overlook black-and-white movies, but, in the early days of cinema, you will find some of the best, smartest, most emotional romantic movies ever made. These movies laid the solid foundation that the romantic film genre was built upon. And, all these years later, they're still as romantic as heck.
So find a good date night movie that won't insult your intelligence.
Here are 7 classic black-and-white movies that define romance:
1. The Apartment (1960)
Director Billy Wilder is best known for his famed screwball comedy Some Like It Hot, but his romance The Apartment might be one of his best (and most overlooked) films. Jack Lemmon is Bud Baxter, a small-time office drone in New York who tries to get a promotion by allowing his sexist male bosses to use his small studio apartment in the city for their work-week affairs.
But things get complicated when Bud falls in love with Fran (a radiant Shirley MacLaine), an elevator operator who, unfortunately, is having an affair with his boss. It's quick-witted, funny, and surprisingly emotional — it's a perfect date night movie.
2. City Lights (1931)
This sounds like an odd pick, right? What could be romantic about a silent beggar with a Hitler mustache? And yet, this classic silent movie has some of the most iconic romantic moments in film history.
The story of City Lights is simple and sweet — Chaplin's Little Tramp falls in love with a blind woman selling flowers, so he sets about trying to raise $1,000 to pay for surgery to restore her vision. (Sounds like a bargain, but, remember, it was 1931.)
A lot of hijinks ensue — the scene where The Tramp tries to survive a boxing match for the money is a master class in comedy choreography — but, if the film's final moments don't tug your heartstrings, forget about romance. It's just not for you.
3. It Happened One Night (1934)
Meg Ryan and Katherine Heigl owe this movie SO MUCH. It Happened One Night is the original romantic comedy, the proto rom-com. It is the movie that all other romantic comedies use as their template, and what's even better is that it's really, really good.
Socialite Ellie Andrews (Claudette Colbert) — think of a 1930s Kardashian — eloped with her big-shot boyfriend to annoy her father, but her billionaire dad wants to drag her back to New York to annul the marriage. So Ellie jumps on a cross-country bus to escape her dad's minions, only to run into Peter Warne (Clark Gable), a newspaper reporter who recognizes Ellie and promises to help her get back to her new husband if she lets him write a story about it.
Do Ellie and Clark fall in love? Of course, they do. But their flirting is so much fun that it inspired the entire rom-com genre. This is a must-watch.
4. Notorious (1946)
The previous movies on this list all have elements of comedy mixed with romance. You won't find much to laugh at in Alfred Hitchcock's Notorious, but you will find painful forbidden romance, furtive looks, and so many "WHY CAN'T THEY JUST BE TOGETHER" moments that it will make you swoon.
Set in the aftermath of World War II, Alicia (Ingrid Bergman) is the daughter of an arrested Nazi spy, but she doesn't share her father's politics. But that doesn't stop the U.S. government from coercing her into infiltrating a ring of escaped Nazis in Argentina. Her handler is T.R. Devlin (Cary Grant), and they fall in love because… well, she's Ingrid Bergman and he's Cary Grant. (Have you seen them?!)
The film made waves when it came out thanks to an epic two-and-half-minute kiss between the leads — there had previously been a decency code in Hollywood that limited movie kisses to THREE seconds. So, this movie was a big leap forward AND it's still romantic.
5. Casablanca (1942)
Yes, we know this movie is always on these kinds of lists. Yes, we know that having Casablanca on a "best" list of any kind is a bit of a cliché at this point, but here's the thing — it's THAT good.
It is. It really is. Because Casablanca might be one of the best movies ever made about frustrating, forbidden love. There are great performances, the setting is exotic, and the script is tight, but, at its heart, Casablanca is about two people who fall in love and the whole world is almost literally against them. They don't end up together, the world ends up keeping them apart, and… that happens sometimes.
That's why Casablanca has such a universal appeal. It speaks to an aspect of love that we're all too familiar with, and it tells that story so, SO well.
6. Camille (1936)
Greta Garbo was one of THE film icons of the 1930s, so casting her as the lead in this adaptation of Alexandre Dumas' tragically romantic 1848 novel was a genius move. And Camille is undeniably a tragedy. In fact, fans of Moulin Rouge will recognize a LOT of thematic elements that Baz Luhrmann borrowed from Camille.
The story is all about the notorious Marguerite Gautier, a well-known figure in Paris' high society, who survives thanks to the patronage of Baron de Varville. However, Marguerite falls in love with the young Armand — a development that threatens to ruin her arraignment with the Baron and change Armand's future, particularly after Marguerite falls ill.
If you love romances that make you cry, this one is for you.
7. The Philadelphia Story (1940)
A weird, wild, charming romantic comedy with one of the best casts ever. Honestly, while many black-and-white movies can feel dated, The Philadelphia Story feels surprisingly alive in any time period, thanks to its amazing script and the chemistry between its leads.
The story is oddly complex — Tracy Lord (Katharine Hepburn), the eldest daughter of a rich family, is about to marry George, an egotistical, dull millionaire. But she finds herself torn between her fiancée (who her family doesn't like), her fun yet unreliable ex-husband Dexter (Cary Grant), and a newspaper reporter Mike (James Stewart). So it's a love triangle with one extra side (a love square?).
It's a funny, lovely movie, packed with heart and personality. You'll adore it.
More for You:
Zodiac Signs That Are Terrible At Relationships (And Why)20 Little Things Women Do That Guys *Secretly* LoveThe Perfect Age To Get Married, According To Science5 Little Ways Men Wish They Could Be Loved — Every Single Day
Tom Burns has served as a contributing editor for 8BitDad and The Good Men Project, and his writing has been featured on Babble, Brightly, Mom.me, Time Magazine, and various other sites.
Source: YourTango
Reviews