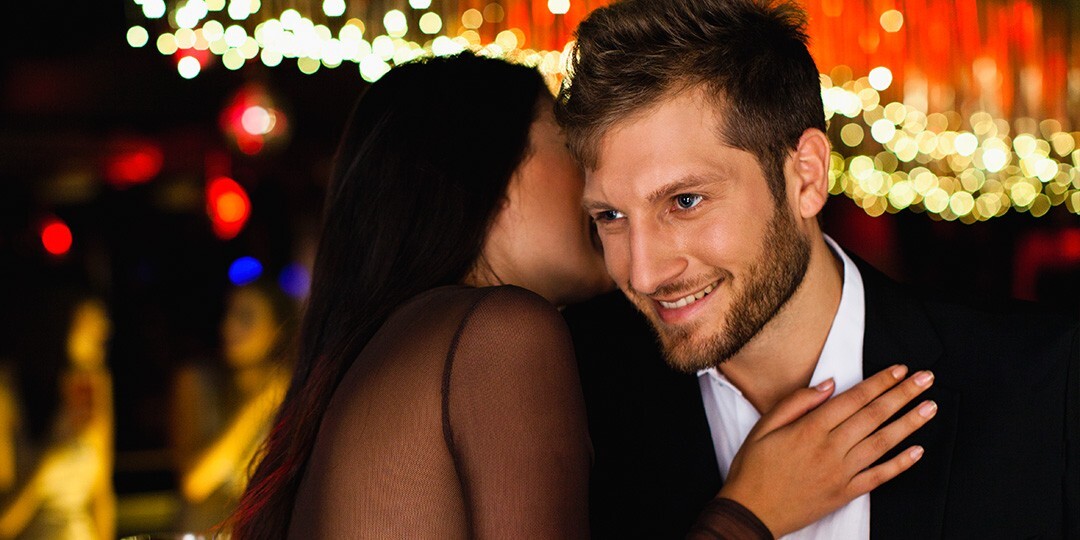 Over beers at the neighborhood watering hole, my four closest buddies and I discussed the fairer sex. This particular discussion began as it usually does, with one of us spotting an ex on a hookup site like Tinder, then seeing if she's a match. The conversation then shot off in a series of tangents, each of which got more bizarre as we retired empty tubes. One of the tangents of particular interest — to me, at least — was when the group expressed how horny women are.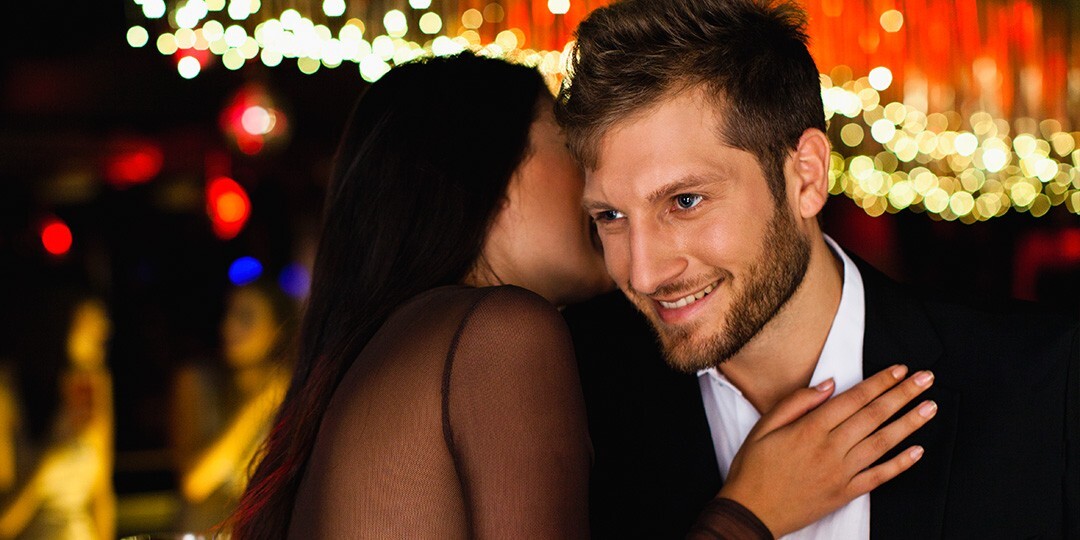 It's often inaccurately presumed that men are the sole chasers of sex. The women I know — the closest of which, our relationships are purely platonic — are some of the horniest (or "sexually generous") individuals I've ever met. But if my own personal experiences aren't enough to solidify my point, Lulu, the popular app that collects personal reviews of men for the female's benefit, recently asked their perpetually growing female audience what they think about "hookup-only situations." And the common response may surprise you.
Nearly 40% of women believe that "sometimes a girl needs to get laid." (Amen, sisters!) "Friends-with-benefits situations can be great. You get both!" was the response that came in second, at 30%. Falling a distant third, at 17% was the answer many guys would assume to be the frontrunner: "Sex with a guy who doesn't want any other part of me isn't cool." This was then followed by "I've had some one-night stands" at 9%, and "Ew. Gross. Never." at only 5%.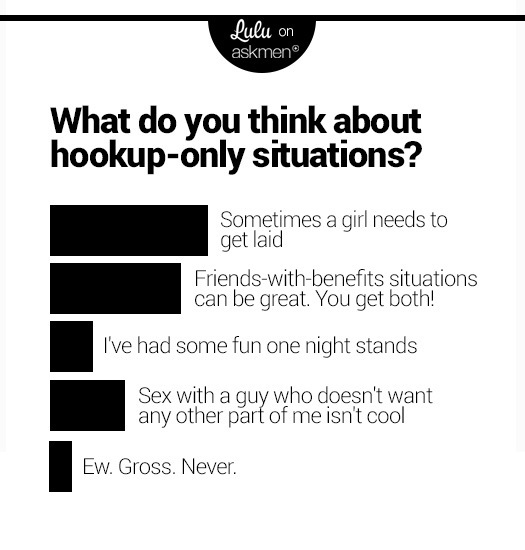 This poll was inspired by a question that a curious female Lulu user asked "The Dude," Lulu's sex and relationships columnist, on how she should approach an "emotions-free hook up." The Dude's suggestions to her can give you some insight on how to know if she's interested in a no-strings-attached hookup. For example, if a female friend sends you an ambiguous text like "What are you doing?" at 1:30 a.m., there's a good chance she's interested in a hookup. She might also say she can't sleep or ask to come over. Hypothetically.
Research from Ohio State University makes sense of the conflict between Lulu's anonymous survey (reflecting how many women feel positively about hookups) and the societal stereotype that women are less sexual than men. The results of their study shows that unsupervised women were more likely to tell the truth about their sexual behaviors than when confronted by a medical professional or lie detector. This revealed that these women still wanted to be seen as having less sexual experience than they actually had, to match what is expected of women. Men were more likely to exaggerate sexual experience for the same reasons.
Though this unfair standard is showing signs of progress, the stigma still exists, to some degree. But know this: She's human and she possesses the same carnal urges as men. On the same token, we sometimes forget that every individual, regardless of gender, has his or her own level of "normal" when it comes to their sex drive.
Reviews
Tags