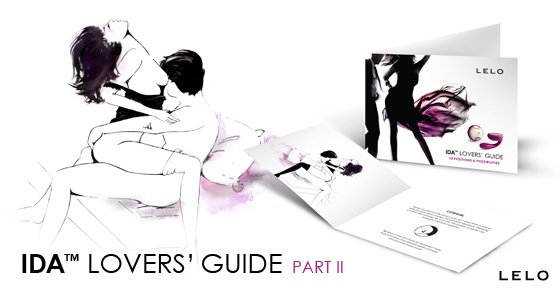 The Ida™ Lovers' Guide: Part II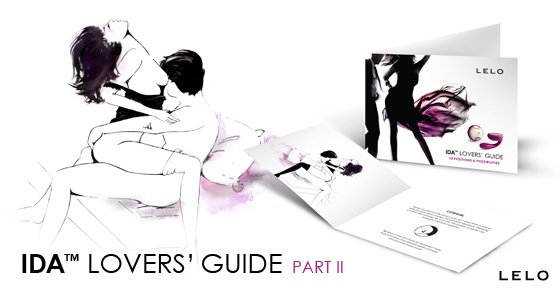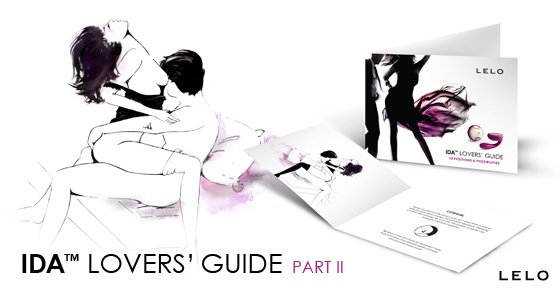 Following on from Part I of the Ida™ Lovers' Guide, we've released five more beautiful, hand-drawn illustrations to further highlight the extraordinary versatility of our new couples' massager, IDA™
We're not exaggerating when we say the possibilities for fun with IDA™ are limited only by the imagination, as the playful twist the rotations and vibrations add to any sex position you choose ensure a level of shared stimulation for both him and her, the likes of which has never been felt before.
Still not quite sure exactly what we mean? Then check out Part II of the LELO Lovers' Guide below.
Legs Over Shoulders
Allowing him to control the pace and tempo, each thrust intensifies the vibrations on the clitoris, while enabling more intense rotations right to the G-Spot.
Her on Top
With IDA™ nestled inside, this position allows her to control the rhythm and watch as he melts into ecstasy, overcome by sensations he has never experienced before.
Date Night
Head out together for a romantic night and surrender the wireless remote to him so he can surprise you with an instant burst of pleasure at any time.
Tease Her
He turns IDA™ on and runs teasing circles around her clitoris to simulate oral pleasure before applying intense vibrations to lead her to the point of climax.
Limitless Possibilities
Sharing the pleasures of the IDA™ couples' massager promises an exciting new journey to explore together. Be bold, experiment and let your imaginations run away with you.
[related_article id="413″ size="full" target="_blank"]
Katy Thorn
Source: Lelo
Reviews