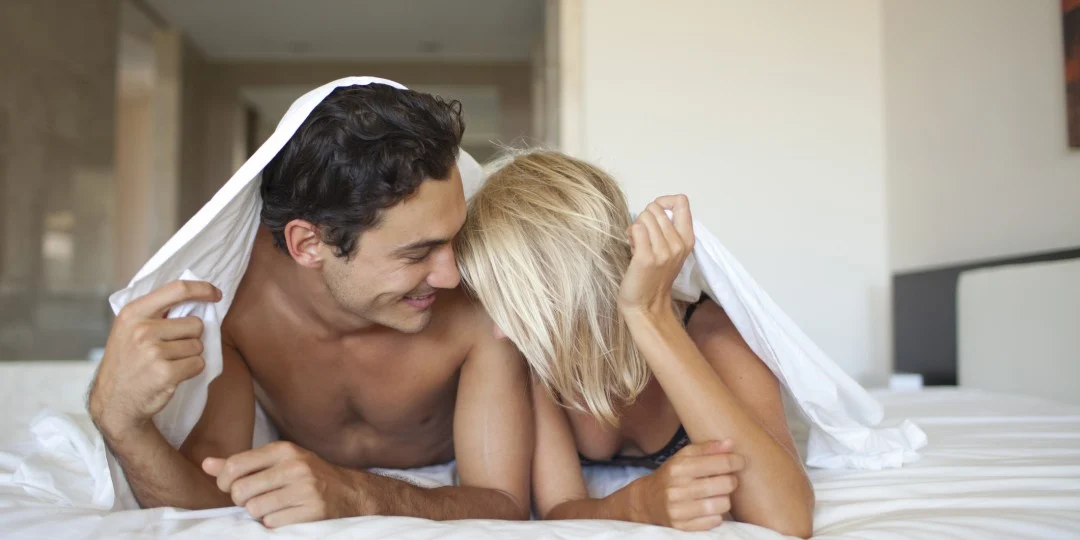 Prepare To Have The Best Anal Sex Of Your Life
Thinking Of Doing It Backdoor? Memorize These Tips First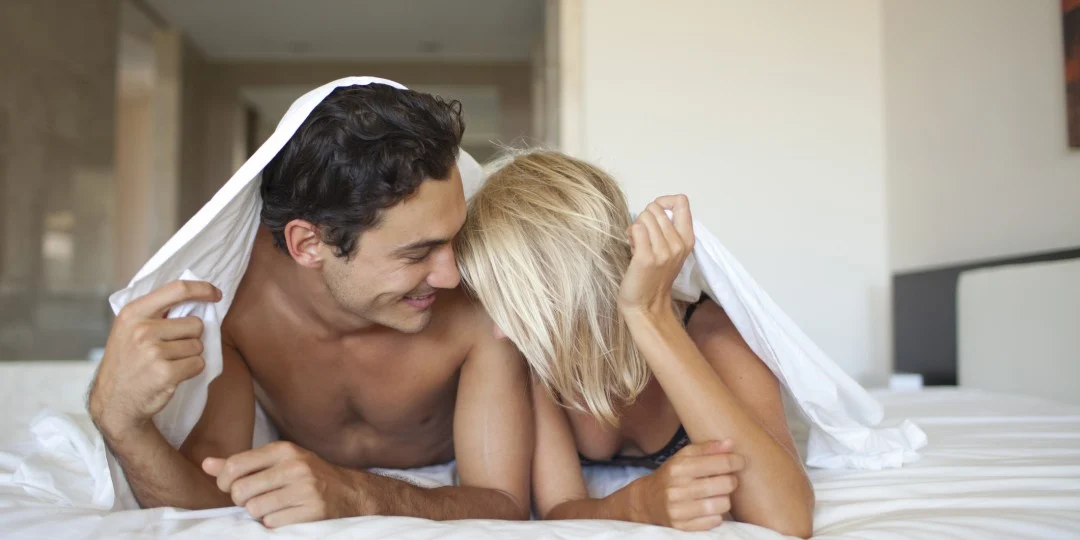 Thinking Of Doing It Backdoor? Memorize These Tips First
There's a lot that goes into having anal sex (see what we did there?). If your partner has never done it before, for example, you'll want to do everything in your power to make it a positive experience, so that the two of you can work back door into your repertoire. And that means doing your homework to make sure you've done the necessary prep work, and knowing all of the best practices when it comes to putting it in another person's butt. It's also worth taking a look at what you're using as far as lube, anal toys and techniques, in order to make sure it all goes smoothly and that you're going in fully prepared.
Also, not surprisingly, there are a ton of things that you should most definitely avoid doing during anal sex. And then there are those commonly believed butt sex myths, which could be putting an unnecessary damper on your butt play.
To help men everywhere have better, more frequent butt sex, this is a comprehensive guide that outlines it all. From the dos and don'ts, to the techniques that work, and even how to bring it up with your partner beforehand (yes, you have to) it's all laid out here, to make anal easier to navigate than ever before.
So here's everything you need to know about having the best butt sex ever.
Contents
Talk About It First
Anal Sex Prep 101
How To Have Butt Sex
Anal Sex Products
Anal Sex Don'ts
Anal Sex Myths
Talk About It First
If you want to be granted access to the other hole, there needs to be a conversation had prior to entry. Whether your partner has done the deed before or this is a first for her, anal is one of those things that both parties need to get on the same page about in advance. The "wrong hole" move doesn't work, and if anything, pulling that routine is going to make her even more closed off to the idea. "For a lot of people, this is still a third rail that they don't want to touch," says relationship expert April Masini. "Have a conversation about it ahead of time, and not in the bedroom, or in bed, or undressed," she says. "You don't have to plan it with an alert on your iCal, but if you both know it's on the agenda, and you're both fine to try it, when it does come up during sex you'll be more ready than if you don't have the conversation first."
"Say that you read this article on AskMen today, and ask your partner if they would be interested in trying anal play," says sex expert Vanessa Marin. "Don't make it a big deal — because it isn't! Ass sex is far more common these days than most people realize."
If She's Had A Bad Experience
You'll come across many women who have tried it backdoor once, and then refuse to do it again. This is because, if the prep work for her first time was nonexistent, the experience was likely a very painful one. But it doesn't have to be, and making the point to her that you're going to do everything possible to make back door pleasurable rather than painful will help grant you access.
The anus is actually packed with nerves; it's just a matter of stimulating them the right way. Proving this to her by using your fingers first is an effective way to get her interested in anal. "Gently rub on the outside of the anus, and be guided by your partner on how much pressure to apply," says sexologist Bianca Laureano. "Use your knuckles, as they add a different sensation when rubbed against the anus and perineum (the space between vaginal opening and anus). Fist your hand and rub the knuckles gently against her anus. Go in circular motions. If there's too much lube or spit, blow for an added sensation onto your partner's anus."
Anal Sex Prep 101
Preparation is key to successfully executing anal. Here are a few steps to take before you attempt backdoor entry.
What Not To Eat
It's a total mood killer, but you'll both be happy that you took this precaution later on. Tell your partner to avoid anything that would come out the other end as, uhh, sharp. For example, nuts and seeds. Carol Queen, staff sexologist at Good Vibrations and the author of The Sex & Pleasure Book: Good Vibrations Guide to Great Sex for Everyone also recommends staying away from things that might negatively impact bowels. "For comfort's sake, nothing too, too spicy, either," she says. "For the sake of cleanliness, things that might encourage a bowel movement — coffee, or really any hot beverage — should be avoided too."
How To Clean Out
One of the most common worries women have when it comes to backdoor sex is the amount of mess it could potentially leave. But if your partner is able to encourage a bowel movement prior to the act, you'll both have less mess to deal with. "If she's had a bowel movement already on the day you have your first anal adventure, there will likely be very little fecal matter to encounter," says Queen. To take it a step further, use a bulb syringe or do anal rinse using an enema bag. "Whether or not you do this step, consider putting an absorbent pad or towel down; these are easy to throw in the trash or washer and then you can cuddle on the sheets with no fear," says Queen.
Use Protection
What's worse than an STD? An STD that takes up residence in your butthole. Usually when we think about STDs, we're worried about them in the context of P to V contact, or oral. But according to Masini, contracting an STD from butt sex is completely in the realm of possibility. "If you're dating and this type of sex comes up as 'a thing' that one or both of you want, chances are that one or both of you have done this before," she says. "That exposes you to health risks, so use a condom."
Set The Mood
The key to a good anal experience is a relaxed anus, so take whatever steps are necessary to put your partner at ease and get her in the mood. "Muscle tension is NOT your friend with ass play, because it can add discomfort or pain if you don't get past it and relax. Get her in a position for sex where you can both be as relaxed as possible," says Queen. If you don't already know what it is that turns your partner on, now would be a good time to find out, and then pull out those stops. Whether it's a bubble bath or a certain kind of porn or you dressed up in some costume, do what you need to do in order to get your partner ready to go.
Give Her An Orgasm Beforehand
A tense body makes for tough times when it comes to butt sex. Certified sex educator Anne Hodder suggests loosening things up by getting your partner off in advance. "I like to tell clients to have at least one orgasm before having anal sex," she says. "Anal sex can be nerve-wracking and some of us have anxiety about our first times. With anxiety often comes tense muscles — and a tense anus! The more relaxed you can get the muscles around the anus and genitals, the more comfortable it will be to ease something inside." While you're getting her done, keep in mind that most women take much longer to orgasm than men do — we're talking 20 minutes at least here. So be patient, and make sure she gets off before you try entering the back door.
Give Her A Rim Job
"Rimming, where your partner licks the area around your anus, can help relax the area and increase stimulation," says Hodder. Of course, if the idea of doing this grosses you out, you might want to reconsider sticking your dick into someone's butthole.
But in all seriousness, Hall suggests showering as part of your butt sex prep, which will likely help your rim job execution, as well as your attempt at anal. "Take a warm shower to relax your body, and clean carefully in preparation," she says. For further relaxation benefits, incorporate scents that are proven to reduce stress, like lavender, into your pre-anal shower. There's no shame in enjoying some loofah action pre-butt sex — especially when it'll make entry even easier for both of you.
How To Have Butt Sex
You've done all the prep work, set the mood, and now your partner is all hot and bothered and ready for entry. Here are a few steps to follow for some successful butt sex.
Start Slow
Don't just dive in there, dick blazing."It might be good to play down there first and get the person used to the sensation," says sexologist Dr. Nikki Goldstein, "to help them unlock the brain pathways from seeing this just as something used to go to the bathroom to a place that can also cause pleasure."
"Try to warm your finger up under your body before playing with her. Kiss her from head to toe, play with her nipples with your fingers or tongue, then her vagina and then her anus using a little lube on your fingers," says Nick Hawk, star of Showtime's reality show Gigolos, which follows the men of the agency Cowboys4Angels through their daily lives.
Lube It Up
Lube and butt sex go together like peanut butter and jelly. "Use lots of lubrication," says licensed psychologist and certified sex therapist Dr. Rachel Needle. "Unlike the vagina, the anus does not produce its own lubricant. The more lube you use, the more comfortable and enjoyable anal sex can be," she says.
Antonia Hall, author of The Ultimate Guide To A Multi-Orgasmic Life, says to pay attention to the type of lube you're using as well. "Silicon lube can work better than saline-based for anal, because it doesn't break down as quickly," she says.
Ease Your Way In
It may be best not to insert your penis all the way the first time as well. "If you hurt her, she will not want to do it again," says Hawk. "It's even better to let her stick it in and back into it from doggy-style or even ride you and take total control. Tell her you like it when she plays with herself if she's not completely enjoying the experience or are unsure about it."
Communicate
Laurie Handlers, a sex and happiness coach, recommends staying in constant communication. "May I touch you here? May I enter you only at the opening now? Asking how is the pressure? More/less/the same? May I go further in now? And now how is the pressure? More/less/the same?" says Handlers. Sexual consent here is extremely important. Nobody wants stuff done to their butt without their consent, period.
Having a safe word is really good, too. "For instance RED means STOP NOW! Agree on this ahead of time," she says. "Make sure you both understand that if the receiver says RED, the giver SLOWLY and immediately stops and removes him/herself."
Ass sex can be intense, and the person being penetrated must be in charge so they can communicate their needs to their partner, says Queen. Saying "Slow down," "Take it easy," or "Stop for a minute" doesn't spoil the fun — it allows play to go on longer by keeping things comfortable.
Be Prepared To Abort And Begin Again
"As with any new type of sexual experience, things don't always go as planned," Masini says. "Just because it doesn't work, or one person wants to stop, doesn't mean it won't go well the next time you give it a try. Every sex act has its timeline in your life and it's important to be patient, open-minded, creative and flexible about how, when and if this is something you really want to do."
Best Products For Anal Sex
The incredible thing about anal sex is that, just when you think you've mastered this art form, a new toy or product hits the market that takes the whole experience to the next level. Whether it's a new formula of anal lube engineered to create just the right amount of friction and slippage, or a butt plug that lets you operate it remotely, there's always a fresh take on an old classic being released at your local sex shop or favorite online store that's worthy of putting in her (or your) butthole.
Looking to place a sure bet on your next anal sex toy purchase? Look no further. We asked a few experts (and some real women who love anal) to give us the lowdown on the latest products to take your anal play to a place it's never been before. Read on for their recommendations on the must-have items for the best anal sex of your life.
The b-Vibe Rimming Plug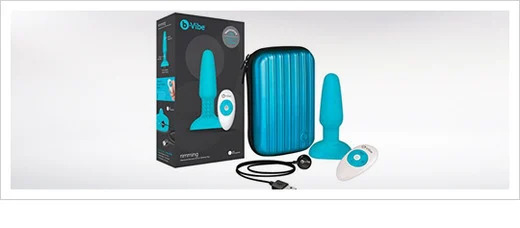 When it comes to butt plugs, the technology featured in the b-Vibe is top notch. "It's rechargeable and comes with a remote control for partner or solo play," says Chrystal Bougon, founder of Curvy Girl Inc. "The b-Vibe Rimming Plug is 6″ by 1.5″, substantially larger than the novice [plug]. It is also the first butt plug to have rotating beads for a 'rimming' sensation around the anus as well as tip vibration." What a time to be alive, am I right?
$150.00 at Amazon.com
Lovehoney Slimline G-Spot Sensual Glass Dildo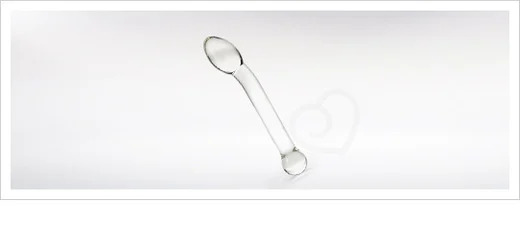 Whether you're using a butt toy for the first time or she wants to try something more intense than a butt plug, Jo'Lisa, 27 says that this toy is perfect for easy access. "The glass makes it extra smooth (with lube of course) for entry," she says, "and it's not so large that it's intimidating if you're a beginner. I am just an occasional anal sex person, so this is nice and sleek just for that! Also — super easy clean up!"
$26.00 at Lovehoney.com
3. Sassy Anal Beads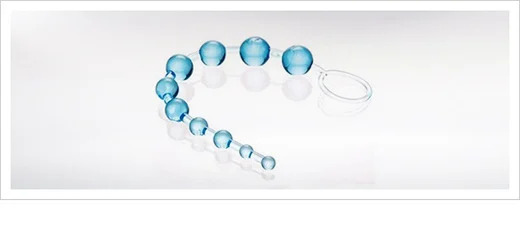 If you've mastered the fundamentals of anal, sex and relationship expert Dr. Kat Van Kirk recommends giving anal beads like this string from Adam & Eve a try — but don't let that "pro" status go to your head. "You will learn that you have more latitude in regards to movement and angle," she says. "Depth and force will vary greatly." Basically, try these beads at your own risk — and your partner's, too. The beads on this toy differ in size, which allows you to control how intense you and your partner want the experience to be.
$11.00 at AdamEve.com
4. A&E Vibrating Inflatable Butt Plug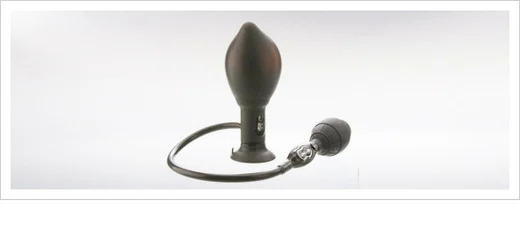 According to Amber, 25, this inflatable butt plug was her gateway drug to all things anal. "I never enjoyed butt stuff until I started using this plug," she says. "Honestly, it has changed everything for me — including being able to relax and really enjoy anal with my boyfriend. I'd still recommend inflatables to women who are already fans of anal. It's really a different sensation to put something in your butt first and then have it expand, rather than the other way around."
$80.00 at AdamEve.com
5. Forbidden Anal Lubricant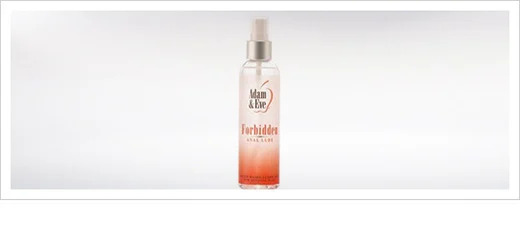 No matter where you fall on the spectrum of anal experience, pros and novices alike can benefit from this anal lube from Adam&Eve. "The anus doesn't secrete much of its own lubrication," says Dr. Van Kirk, "so be sure to have some on hand and lube it up." Plus, this formula is safe to use with condoms and sex toys — which is obviously a much needed pro.
$8.00 at AdamEve.com
6. Doc Johnson Classic Butt Plug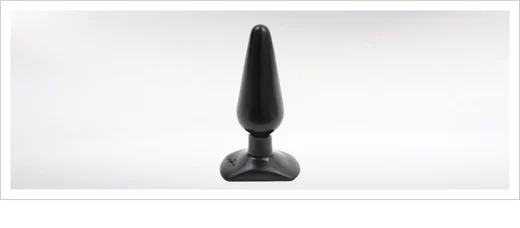 "I've tried them all, but I keep coming back to this one as my go-to butt plug," says Kayla, 27. "It's big enough to have an effect, but not so big that it's overwhelming. The first time I ever tried doing double penetration was using this guy. We've got a good thing going."
$10.00 at Amazon.com
7. Swiss Navy Personal Lubricant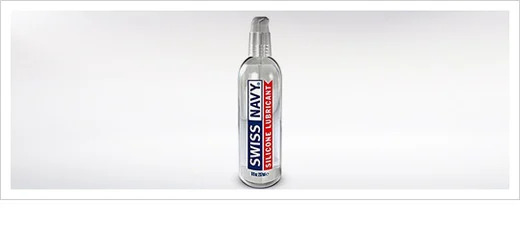 One big pro to this personal lubricant? You can use it if you're doing butt stuff in the shower, hot tub, or anywhere else the two of you find yourselves submerged in water. "I like this lube because it lasts forever," says Megan, 26, "no matter how much you're sweating, or how much friction is happening."
$17.00 at Amazon.com
8. Aneros Muze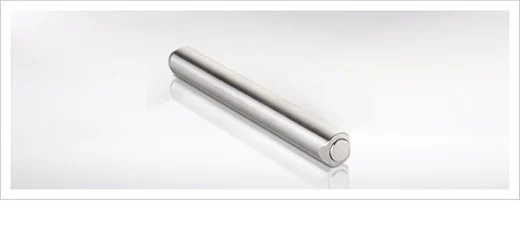 It's a vibrator for your butthole. You may even want to give it a try yourself. "My boyfriend knocked it until I caught him using it one day," says Lisa, 23. "I love how it's small but really powerful. I actually ended up buying my boyfriend one of his own." Don't knock it until you've tried it, fellas.
$64.00 at Amazon.com
Anal Sex Don'ts
Successful anal sex is all about experimentation, trial and error. But there are a few things you should never be doing when it comes to entering the backdoor. Here are a few things to avoid during anal.
Never Go From The Anus Back To The Vagina
Forget everything you learned from porn."The anus has bacteria that can infect the vagina," says Handlers. "So it is never a good idea to go from the anus to the vagina without first washing with soap and water, whether toy, finger or penis. And when using a lot of lube, it's possible that the lube can drip from the anus to vagina if a woman is facing down with rear entry," she says. So, it's important to be careful.
Don't Go In Hard And Fast
"Take your time with penetration," Marin says. "You'll want to go much more slowly than you do with vaginal penetration." Sex therapist Dr. Kat Van Kirk also recommended starting with just the tip of the penis and gradually going in as deep as she allows.
Don't Pull Out Too Fast
You've heard the horror stories, and they're all true. Pulling out of her butt too quickly can result in serious injury to the anus — and nothing dampens the mood of a successful butt sex session quite like a trip to the emergency room. When you've finished, slowly, gently exit the rear.
Don't Keep Doing It If She's In Pain
While discomfort during anal sex is common, if your partner is in excruciating pain, you're doing something wrong, and it's time to slow down and reevaluate. According to Queen, common causes of anal sex pain include not being relaxed enough, going in too hard and fast, or not using enough lube. "Lubricant is a must," she says. "Some anal adventurers prefer thick water-based lube, some silicone-based, and some oil-based, but remember the latter are not condom-compatible," says Queen.
Anal Sex Myths
Alright, so now you know the stuff you should absolutely believe about ass sex. Now, for a few commonly believed anal sex myths that are completely untrue.
You Should Have Anal Sex From Behind
As the saying goes, when you assume, you make an ass of you and me. Which is relevant, since we're talking about ass sex, but it's also how this completely false myth started. Positioning is important in any sex act. But for anal, sex writer John Romaniello says, it's especially integral.
"If you watch a lot of porn, you may think that 'doggy style' is and should be the default position for anal," he says, "If you read certain magazines, you might think that a spoon position is the way to go. Neither of these are correct. Both of these positions make things somewhat more difficult physically, but more importantly, can also lead to an emotional disconnect."
So what position is best for butt sex? "If your partner is inexperienced with anal, the only correct position is missionary," Romaniello says. "Not only will it allow for easier entry, but the important thing is that it allows you to see their face. This obviously increases the feel of intimacy — and when your partner is trying something new, that's hugely important."
Not only is being able to see your partner important for building an emotional connection, but Romaniello says it's also extremely necessary to be able to gauge how things are going from their facial expressions.
"A lot of people on the receiving end just assume anal sex is supposed to hurt, and just 'fight through it'," he says. "As the giver, it's your responsibility to make sure this doesn't happen. Sure, there may be some discomfort, but it should never hurt. When you're having sex with someone from behind or in a spoon position, you can't see their face and have much less of a read on them. If they're in pain, you won't necessarily know."
Of course, in a perfect world your partner would speak up and just say she's in pain. But statistically, that's not the case. Particularly if this is your first go at anal, Romaniello stresses the importance of having visibility into your partner's reactions. "You have have to be face to face so you can accurately assess the situation," he says, "and know when to slow down or stop. Any time they make a face that implies anything other than pleasure, stop moving. Just wait. Don't even breathe. Allow them to adjust and accommodate, and then proceed when they are ready."
Anal Bleeding Is The Sign Of A Serious Injury
The sight of blood is usually alarming. Seeing blood coming out of your butthole? Downright terrifying. But according to sex therapist Lisa B. Hochberger, the small tears to the anus that may occur as a result of anal aren't the sign of anything serious. "Blood from the anus can be caused by a few different things," she says. Hemorrhoids — that is, swollen veins in the anal area — "make a person susceptible to bleeding, and it's not uncommon to see blood in bowel movements or on toilet paper as a result of a hemorrhoid [after anal sex]," she says. "An anal fissure, or slight tear to the lining of the anus, may occur at the opening of the anus [after anal sex]. These tears take a while to heal because they are often irritated as a result of bowel movements," she explains.
By now you're probably wondering: Are there any serious injuries that can happen as a result of anal? In very rare cases, Hochberger says that a perforation in your colon could occur as a result. "If you're in severe pain, feel pressure in your abdomen or have a fever, it is possible that you have a perforation in your colon," she says. "This is an extremely rare complication of anal sex. If you think you may be experiencing this rare condition, it is recommended that you see a medical care provider immediately to receive further medical attention."
Alcohol Makes Anal Sex Easier
Sure, lots of sex has been helped along thanks to alcohol. And while there are negative implications that come with drinking too much and then trying to have good old fashioned P in the V sex, having your anal sex game plan include your partner getting a little tipsy to help her relax is not a good idea. In fact, it could end up causing serious injury.
"Alcohol can act as a vasoconstrictor, and the rectum is full of capillaries," Romaniello explains. "Getting your partner drunk is likely to make them tighter, which is not going to help. Additionally, you DO NOT want your partner to be numb. If she's drunk, she may not realize that you're hurting her." Pain is an indicator to the body that something isn't right, and if your partner can't feel it, Romaniello says you're risking serious damage that won't be evident until the next morning. Not to mention, if there are injuries sustained from your first anal attempt, your partner is likely going to be pretty reluctant to try anal again. "Rather than get them drunk, just allow them to relax naturally," Romaniello encourages.
Best Sex Swings & How to Use ThemWhy You Should Buy Yourself a Sex ToyThe Art of Rough Sex
Source: AskMen
Reviews