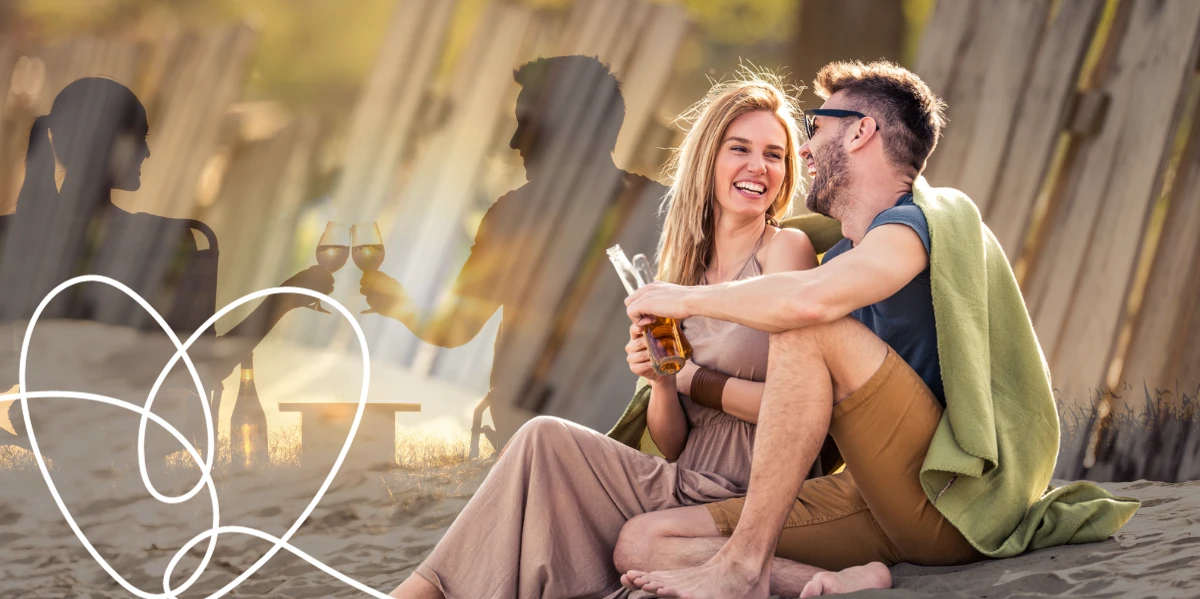 7 Cute Date Ideas, As Inspired By Your Favorite Romantic Movies
Here's how to have a date like the ones in movies.
By Alexandra Churchill — Last updated on Nov 10, 2023
Photo: kieferpix | Georgijevic | Getty Images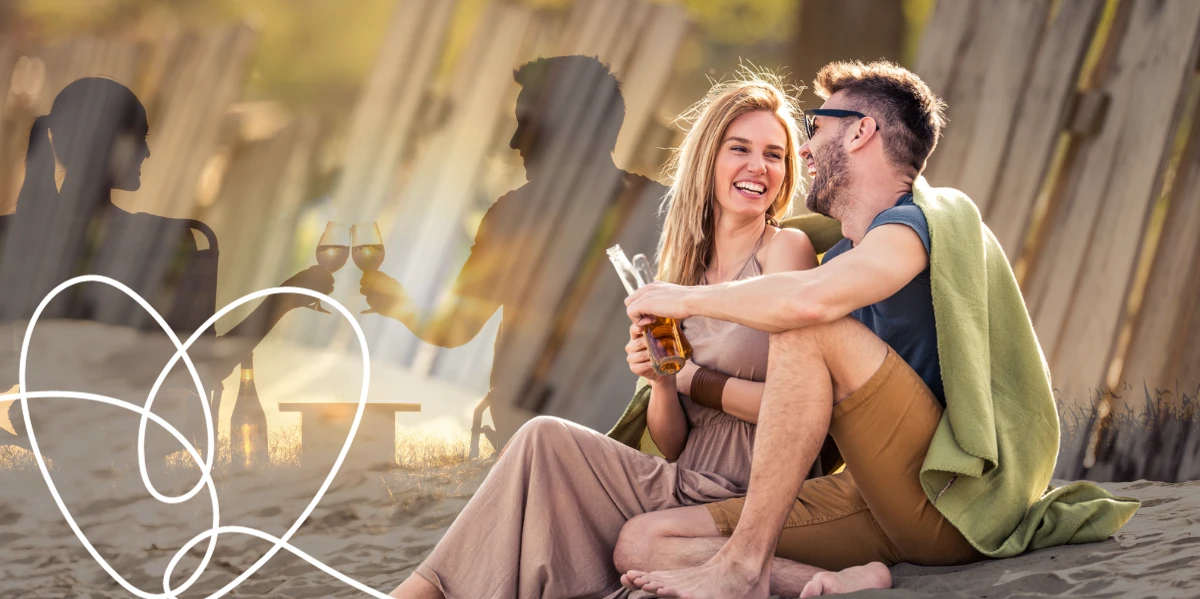 What's better than a date night at the movies? Try a date night inspired by some of the hottest romantic blockbusters that swept us off our feet!
From the giggly romcoms like Hitch (remember when Will Smith basically round-house kicked Eva Mendes in the head off her jet ski?) to sultry, forbidden love affairs like Johnny and Baby's in Dirty Dancing, we've re-watched some of our favorite flicks to bring you the cutest date ideas for your next date night.
Here are 7 cute date ideas, as inspired by your favorite romantic movies:
1. Hitch
No, we aren't talking about the second date when Alex has a near-deathly reaction to seafood (if you remember, that date night didn't end so well). Instead, rewind to their first date in New York Harbor, zipping along the Hudson on jet skis. Those two knew how to beat the sweltering heat!
Rent a pair of jet skis and head out on the water without a destination. Race each other and splash each other playfully. See where you end up, whether it's Ellis Island or a hidden sandbar (which is perfect for a covert makeout sesh).
2. The Blue Lagoon
There's nothing hotter than vacation intimacy. But you don't need to be shipwrecked on a deserted island like tanned teenagers Emmeline and Richard for this one — you can recreate a tropical paradise right at home.
Transform your living room into a lover's oasis with some beach-scented candles, wave sounds, and massage oils. You can feed each other oysters, take turns giving each other a rub down, and kick back with a few fruity cocktails, just as if you were taking in an oceanfront view.
3. Dirty Dancing
Tear up the dance floor by taking a dance class together. Try something new, like salsa or swing. When you feel like you've perfected the moves, show off your new skills at a club. Nobody puts the two of you in the corner (not even Johnny and Baby).
4. Grease
Honestly, what flick could be more about summer love than this throwback? Two high schoolers meet at a beach party — Danny's a Greaser and Sandy's a good girl — and fall head over heels for each other over the summer.
Recreate the summer of 1959 by grabbing some grub at a retro-style diner. But maybe just skip the poodle skirt and the impulse to break out into a rendition of "Summer Nights…" then he might just think you're crazy.
5. Titanic
Everyone who saw this '90s blockbuster swooned over Rose and Jack (well, maybe just Jack) and their epic love that couldn't be stopped by a sinking ship. Probably even more swoon-worthy is that oh-so-steamy drawing scene.
Set up your apartment as an amateur artist's sketching room where you can draw each other (clothed or unclothed — how comfortable you feel stripping down in front of each other is up to you). And a little role-playing can only intensify the romance, right? Plus, it's an excuse to say, "Draw me like one of your French girls, Jack."
6. The Notebook
It's probably Nicholas Sparks' biggest tear-jerking classic: local country boy Noah falls in love with a young heiress Allie, and the two teenagers become inseparable over one idyllic summer in the 1940s. At one point, they coast out on a canoe together — a date that ends in the most epic onscreen kiss ever.
Rent a canoe and paddle out on the water. And if you get caught in the rain? You can take it as a cosmic sign that you're pretty much meant to be together.
7. Before Sunrise
It's that classic idea of two strangers who fall in love, only to be inevitably separated by long distances.
Jesse, an American who's backpacking through Europe that summer meets a French girl named Céline on a train from Budapest. Both of them are bound for separate destinations: Jesse is catching a flight back to the United States and Céline is returning to her university in Paris. But they both have one night to spare, so they spend it roaming the city of Vienna together, wining and dining and getting to know one another.
Pretend to be tourists in your own town or city. The point is to explore the unexplored: Dine at new restaurants, dance at new clubs, share a glass of wine at a new bar, and walk unfamiliar streets without a destination. It sounds like such a simple date idea, but you'll have plenty of time to spend together, just like Jesse and Céline.
More for You:
Zodiac Signs That Are Terrible At Relationships (And Why)20 Little Things Women Do That Guys *Secretly* LoveThe Perfect Age To Get Married, According To Science5 Little Ways Men Wish They Could Be Loved — Every Single Day
Alexandra Churchill is a digital editor who currently works for Martha Stewart Living. Her work has been featured on numerous sites including The Huffington Post, Her Campus, USA TODAY College, and Northshore and Ocean Home magazines.
Source: YourTango
Reviews