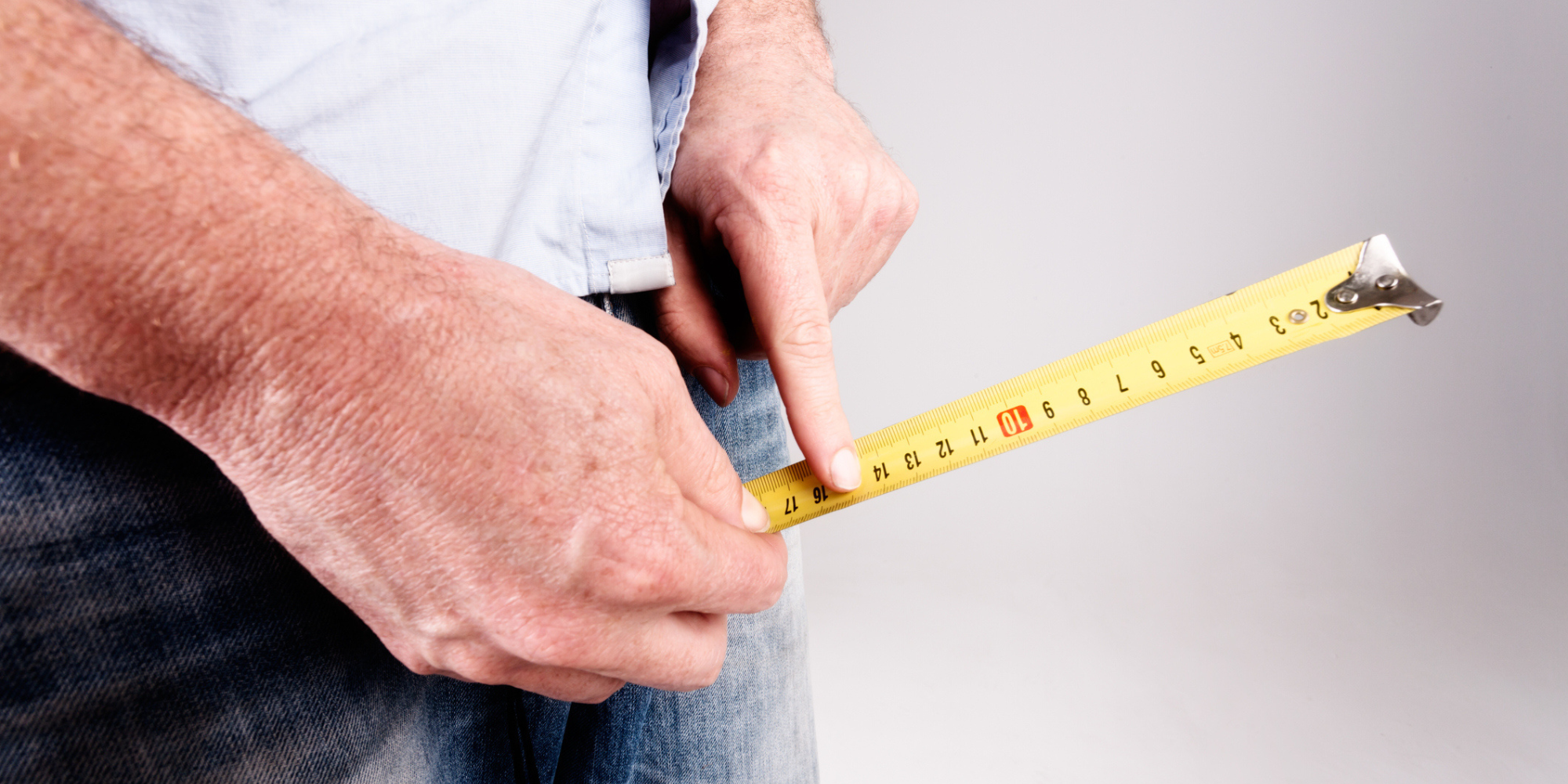 Penis Enlargement Surgery Explained
Penis Enhancement Procedures Are Becoming a Big Thing — Here's Everything You Need to Know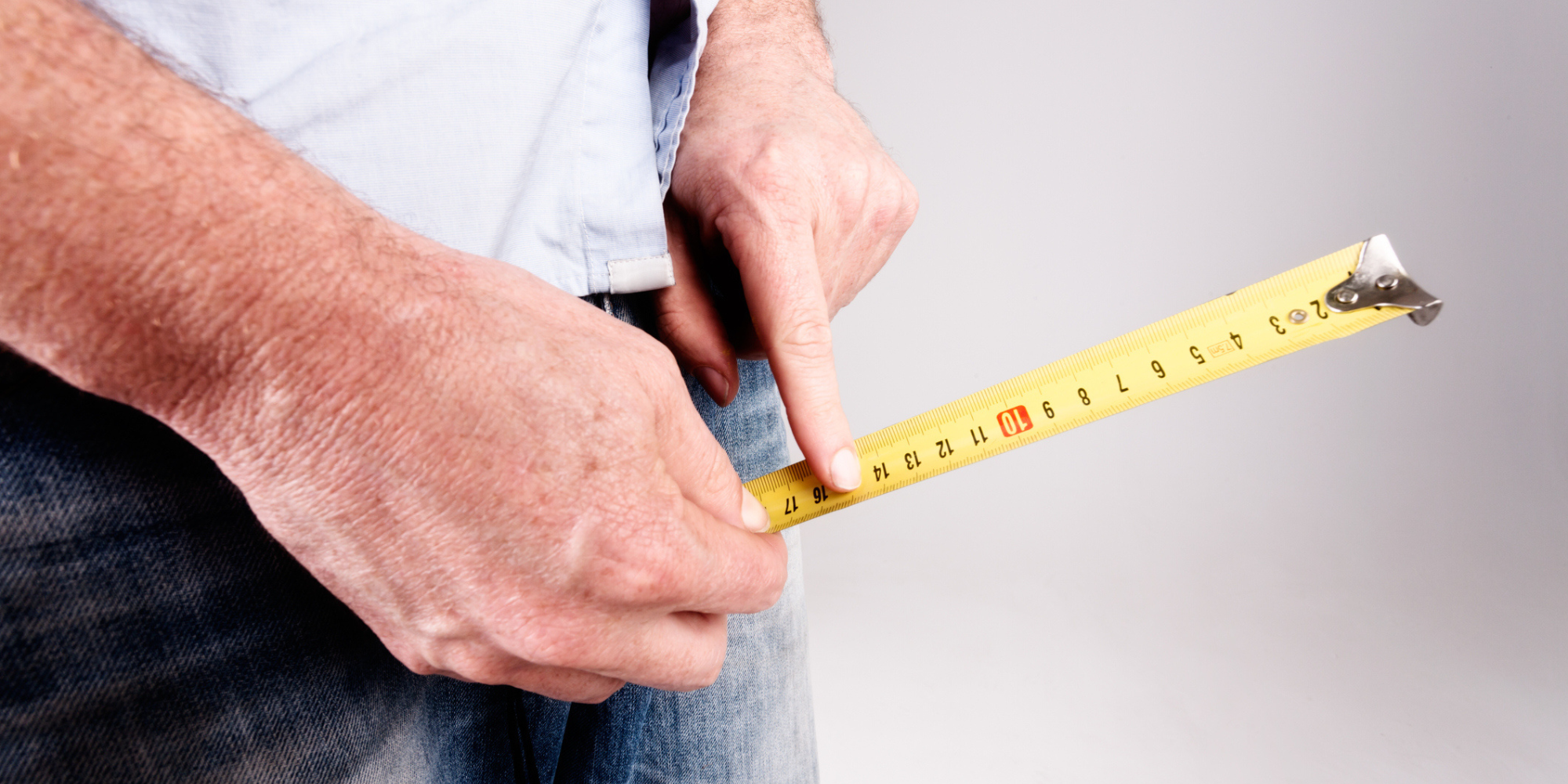 Penis Enhancement Procedures Are Becoming a Big Thing — Here's Everything You Need to Know
If there is one thing in the world that no man would ever turn down, it's the opportunity to boast a bigger penis. Sure, we work with what God, the universe, genetics, or whatever you may believe in gave us, but swinging around a larger, more impressive member has seemed nothing short of an unattainable fantasy…until now.
Enter the delightfully punny "SWAG" procedure (Shafer Width and Girth), which was named after the surgeon who specializes in it, Dr. David Shafer of New York's Shafer Clinic Fifth Avenue.
This easy, 20-30 minute series of injectables, typically performed under local anesthesia, not only increases the penis circumference, but may also elongate it due to its newfound heaviness.
But what exactly does the process of dilating a dick entail? We chatted with Shafer himself for a breakdown on why this may just be the cosmetic procedure for you.
Penis Enlargement vs. Elongation
Girth or length? That is the question. And while both are achievable through surgery or fillers, the former typically yields a much more successful outcome that can also add an inch or two of length in the process.
"Lengthening procedures are used which 'cut the ligament' but they are often not successful or leave scars and have high recurrence rates," reveals Shafer. "Most people actually come in looking for girth more than length and that is where the SWAG procedure has become very popular."
"However, an added benefit over time is elongation from the added weight of the filler stretching the length of the penis," he adds. "Many men report an added inch of length over a year of two treatments."
How to Cosmetically Enlarge a Penis
The act of enlarging a penis with filler is actually less complicated than one may think. While ladies enhance their bodies through more invasive breast augmentations and Brazilian butt lifts, gents can be in and out of the doctor's office in under 30 minutes with practically zero recovery time.
To achieve a fatter phallus, Shafer utilizes a microcannula to inject widely-used fillers through two small incision sites.
"The most popular fillers are Voluma, Volux and Bellafill," confirms Shafer. "The products are all FDA-approved for face injections and have great safety profiles."
While this is certainly the most popular approach, there are other, less common ways to achieve desired results.
"Other procedures include fat grafting to the penis, which requires a liposuction procedure to obtain the fat for injection," says Shafer. "A silicone sheath can also be injected under the skin of the penis, but this also requires a surgical procedure and a visible scar."
Who Is Interested in Penis Enlargement?
Before writing this off as a procedure exclusive to porn stars and men with the ever-so-unfortunate micropenis, think again.
"I have found that most men are curious about options for enhancing their penis," says Shafer. "There is not one demographic or certain patient that is interested — it's universal…gay, straight, married, single, etc."
In fact, penis enhancement procedures have seen an exponential rise in popularity. Shafer claims that his clinic alone has experienced a 200 percent increase year over year, becoming one of the most sought-after treatments in the practice.
"We perform, on average, 20 per week," he says. "I think the gain in popularity has been through increased exposure on social media and internet chat rooms discussing the procedure."
"Also, through new cannula technologies which help produce a smoother result and dermal fillers such as Voluma and Volux, which give long term predictable results and the ability to 'melt' or dissolve the product if desired," he adds.
How Long Do Penis Enlargement Results Last?
While the final objective of the SWAG procedure is girth enhancement through volume injection, it does require frequent tune-ups.
"In most cases, a patient will have one to three treatments to achieve their goals and then annual maintenance," says Shafer.
This is important for patients to keep in mind, both from a financial and time perspective, as results are not typically permanent.
Risks of Penis Enlargement Procedures
Before pumping your pecker, it's also important to be aware of the risks associated.
"Any procedure has inherent risks," reminds Shafer. "Every patient should expect some swelling and possible bruising. Infection is a rare risk and is increased in heavy smokers and patients with poor hygiene."
"Dermal fillers also have a risk of intravascular injection leading to tissue necrosis. This is very rare with risk reduced with experience of the injector, injection technique, and use of the cannula instead of sharp needles," he adds.
Additionally, filler should not have any effect on the quality of an erection.
"At first, the erection may not stand up as tall from the added weight, but patients gain strength and are back to normal over several weeks," says Shafer. "It's important to go to a well-trained and qualified injector. Penis injections are complex and should not be performed by new or inexperienced injectors."
Needless to stay, this innovative procedure has us all standing at attention.
Penis Health Care
What Penis Size Do Women Prefer?
Why You Should Stop Worrying About Your Penis Size
Source: AskMen
Reviews