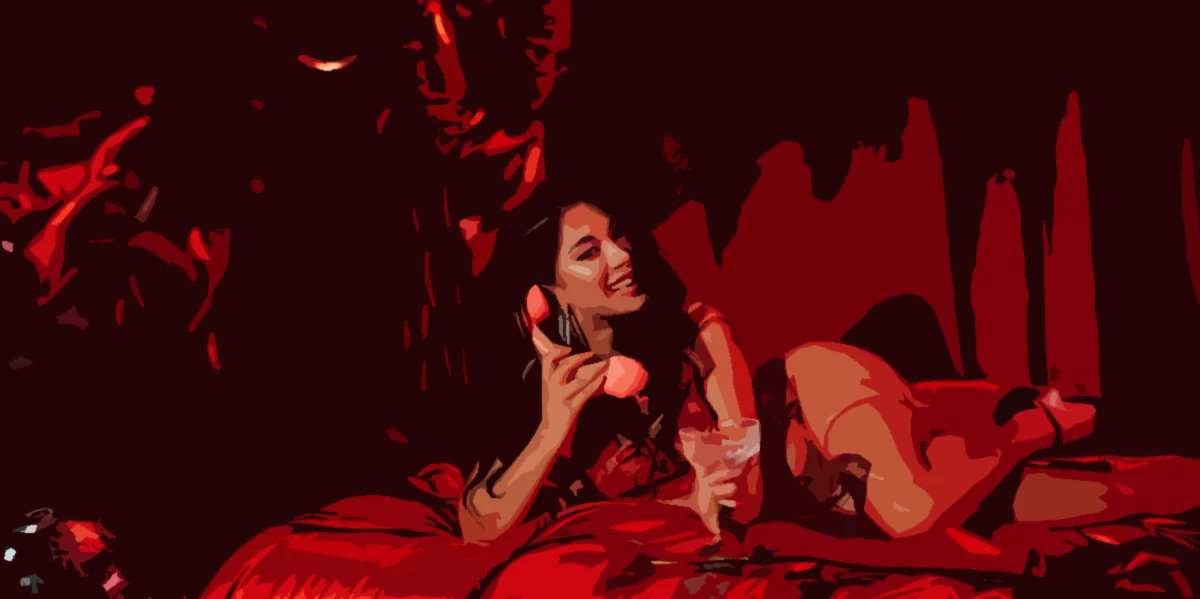 Lonely Confessions Of A Phone Sex Operator
Men who are married with the white picket fence are a lot more lonely than you think.
By The Gloss — Updated on Apr 08, 2023
Photo: Olha Yefimova/ Shutterstock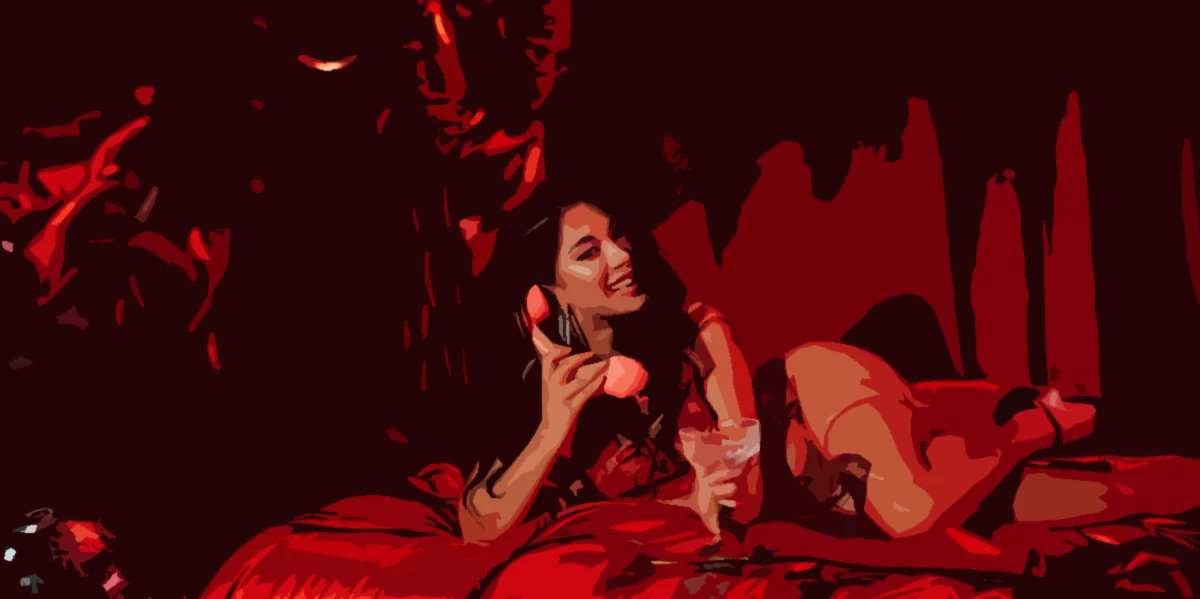 Loneliness can be terrifying. Without voices to fill the silence, we are alone with our thoughts and that is too much for some people to bear.
So, they keep the television on night and day, they turn their radios up to eleven, or they call phone sex lines.
In the sex industry, it's hard to escape loneliness, whether that of others or your own.
Yes, it can be lonely sometimes. It's hard, working a job so few people understand. It's difficult to live in a world that thinks you're stupid, a failure lost, or just easy.
There are plenty of people who don't think about any of these things, but that doesn't mean they understand you or your situation. To be honest, the people who see you as stupid or a failure are more likely to recognize the downsides.
Often, pro-sex work civilians are under the impression that sex work transforms one's life into a non-stop party.
They don't understand that sex work, like any other job, has its upsides certainly, but also has some significant downsides, and it's difficult to explain how the potential for piles of money relies on the ability to put up with piles of bullsh*t at least as large as those piles of money. 
And the personal loneliness that can come with this job is nothing compared to the loneliness you encounter on a daily basis.
I've said it numberless times, but I'll say it again: people don't just go to sex workers to satisfy their carnal desires with someone who would likely be far out of their league (were money subtracted from the equation); people don't patronize sex workers as a way of guaranteeing that we will leave when we are no longer wanted (or before!). 
People also patronize sex workers because they are simply lonely. As a phone sex operator, I discovered more loneliness than I've ever seen in other areas of the sex industry.
There were many, many people who wanted to do nothing but talk to me. Most of them would call every other day or so for about a week before moving on to something else, whether it be another girl or nothing at all, I don't know.
It was mostly men who called to talk, married men who at least gave the impression of having 2.5 children, and white picket fences.
Some of them told me stories of their cheating wives, and some of them told me stories of when they were happy long ago. One way or another they all counseled me never to settle for anything less than exactly what I wanted.
Some of them told me never to get old. How they thought I'd manage that, I don't know. I quickly learned better than to joke about committing suicide at 45; they never reacted well.
The subtext of all of these calls was clearer than their circular trains of thought: they were all, every last one of them, telling me that they were lonely, they did not feel cherished, they felt ignored, and no one cared about their lives, their triumphs, and their tribulations.
Of course, I didn't give a damn about their problems, either. I did not cherish them and I couldn't have cared less if they were lonely, but the person calling a phone sex line just to talk at 4 AM is not going to think about such things.
The most interesting, both in subject matter and material for my armchair psychoanalysis, were the men who called to tell me elaborate stories that couldn't possibly be true. I was never sure if they got off on lying if they were trying to make me accuse them of lying, or if they were simply too shy to share their fantasies in any other way.
The best talk-caller I ever had was Ted. Ted called every night for two weeks and usually talked for about two hours. Not only was I actually getting decent-sized checks for those two weeks, but Ted told the most ridiculous stories.
Ted and his wife were swingers, or at least so he said. But they didn't like to play with other couples. Oh no!
Instead, they would go to hotels. Once they were at the hotel, Ted's wife would strip completely and go around knocking on doors, f*cking the men inside. Where these two found hotels occupied only by horny guys and staffed by people who didn't care whether a naked woman was wandering their halls, I don't know, but to hear Ted tell it, every hotel was like this.
Ted was also fond of stories about his and his wife's experiences clubbing. They were just like us young people! They were out at the club every weekend, and they did ecstasy on a regular basis. Ted and his wife weren't usual ecstasy users, either. No, they had learned the ways of party pills from a pair of escorts, meaning they used the pills as suppositories.
According to Ted, this was called "ballooning." Ecstasy is one drug that I know almost nothing about, but I suspect that like any other pill, you can't just stick it up your butt and expect it to do something.
Ted didn't just tell bizarre stories about sex; he also claimed to be a very rich man.
In fact, it seemed as if he got a raise a day because the amount of money he made got higher with every call. It was as if he'd constructed this whole crazy second life just to tell phone sex operators about. Could he possibly get off on the lies? Did he think I actually bought these tall tales?
I wondered what would inspire someone to do such a thing. Was it possible that this was some strange compulsion? Was Ted just so miserable that he used his long talks with me to escape, if only for a little while? It also occurred to me that he might just be drunk.
While his words weren't terribly slurred, he certainly had a drunkard's tendency to monopolize the conversation. I could hardly get a word in edgewise, even to ask a question. I would get half the query out and Ted would jump to answer it. Often, the questions Ted answered for me weren't actually the questions I'd been in the middle of asking, but I appreciated his helpful nature.
But what kind of person is so lonely they lie to phone sex operators? Could Ted's life really be so awful?
I found myself wondering how he got to this place. Maybe his wife was dead. Perhaps she had tragically expired in a freak accident, causing Ted to retreat into a world of delusion, living only through the fantasies they had once shared.
I tried to make jokes about the whole thing, but the fact was that the broad, terrible expanse of Ted's loneliness frightened me. His lies weren't what mattered; what mattered was the fact this man called complete strangers in the wee hours of the morning and told them some idealized version of his life story.
I have to wonder, though, whether the ability to call a total stranger at any moment was any help. For a few hours, I could pretend I cared and Ted could pour out his heart to me, but in the end, we all knew I was only pretending because he was paying and everything he said was a lie.
More for You:
What Men Really Think About Small Breasts (As Told By VERY Honest Men)The 9 Sex Positions That Help You Fall In Love (Yes, Really!)6 Expert Tips On How To Be Waaaay Better In Bed3 Erotic Sex Positions That Make Women Orgasm
The Gloss aimed to bring style and substance together to its readers, along with blending fashion, beauty, and feminism with a smart, offbeat wit. 
Source: YourTango
Reviews