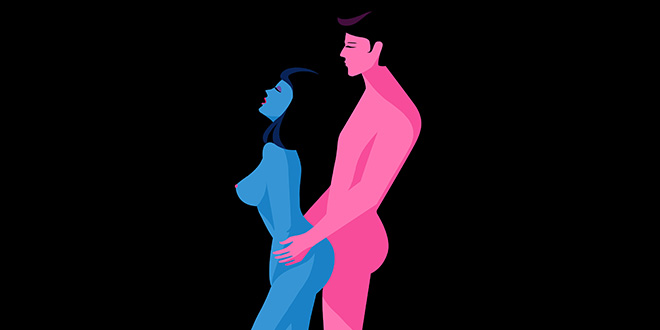 LELO Sex Position of the Week: The Column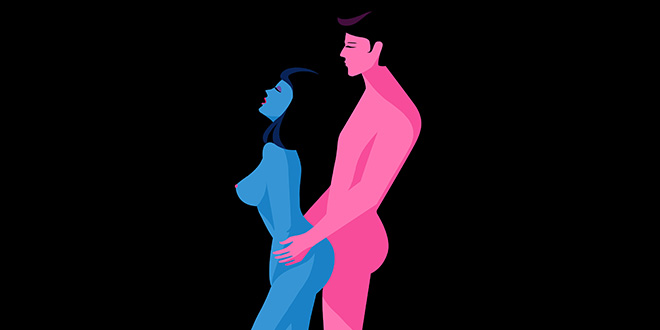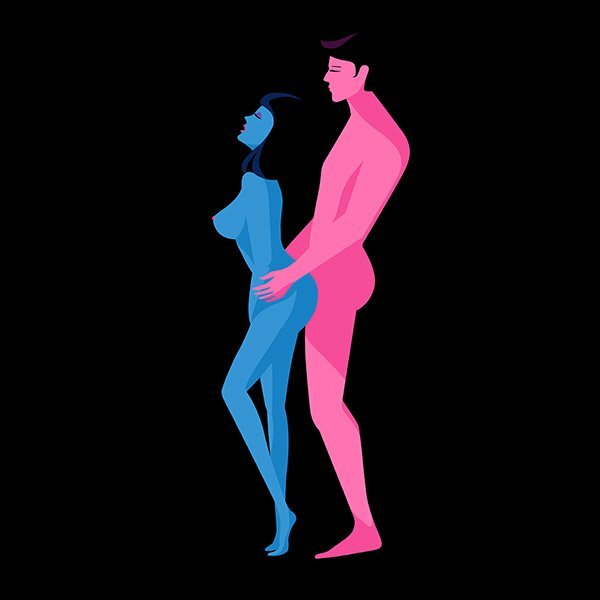 Position Difficulty: 2.5/5
Pros:
Want a position that is sure to make your partner stand at attention? The Column is a standing sex stand-by, but that doesn't mean it's always the easiest to pull off! The receiving partner should stand with their hands against the wall, bending slightly forward with their feet apart. The thrusting partner can use their hands cupped around their buttocks to allow easier access during sex, and this position also lends itself well to anal sex!
The Column is also a great sex position because both couples can be in control of the speed and intensity of the action, either by letting the receiver push against the wall or having the topping partner push them toward the wall. This sexual position is perfect for tight spaces, like showers and small rooms, and great if you're in a rush. What's more, this position will stimulate her G-spot and the receiving partner can use a small vibrator or finger on their clitoris. Then again, you can also add silk handcuffs to experiment with restraint and role play!
Cons:
It can become a little awkward if there's a significant height difference between the couple, but it's nothing that can't be overcome with some experimentation. The receiver can put on a pair of sexy too-tall-to-actually-wear-out heels if they're too short, or they can be bent over a counter or couch if they're too tall for the thrusting partner.
[related_article id="5947″ size="full" target="_blank"]
Katy Thorn
Source: Lelo
Reviews