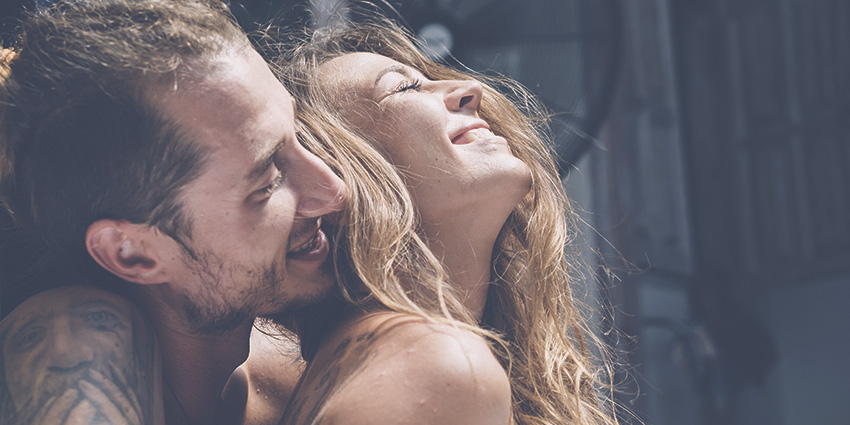 Holiday Sex Positions to Make You Say Oh, Oh, OH!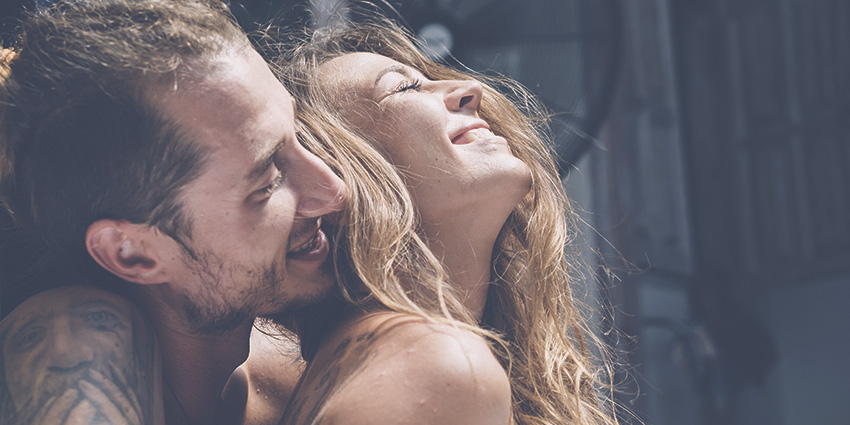 Last updated:January 14, 2023
Rather than counting how many sleeps until Christmas, we prefer to count all the ways to bring some seasonally-appropriate sexiness to those longer winter nights, so here's a naughty list of ways to get freaky and festive at the very same time (Santa hats are optional but strongly encouraged). Make sure that stocking gets stuffed!
Santa's Lap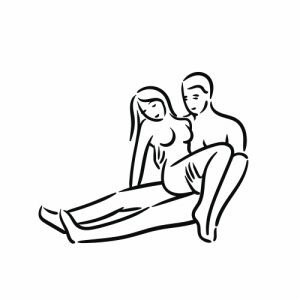 With your partner sitting on the edge of the bed, sit sidelong on their lap and put your arms around their neck. As they enter you from underneath, use your most breathy whisper to tell them what you really want to find under the tree on December 25th, and talk about the first thing that pops up. This face-to-face interaction will have you feeling extra close this holiday season.
Reindeer Games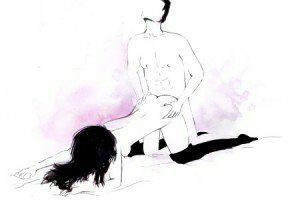 In the doggy style position, go around the world in a single night without even leaving your bedroom. While you're in the reindeer position, your partner is behind you, guiding the action with a small sensual whip applied to the fleshy part of your butt cheek or hip. Optional item: reindeer-antler headband. It's a great way to mix up the power dynamic and experience a new perspective in life with a little vanilla BDSM incorporation.
The Sleigh Ride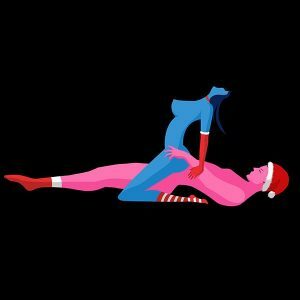 Does the memory of zooming bumpily down a snowy hill bring you nostalgia? If so, this is a naughty sex position you need to try, except this time it will bring pleasure to your bottom and not pain. The receiving partner straddles their partner while facing away from them, and uses their legs to bounce up and down. You can always place your palms on the floor in front of you if it's your partner's turn to control the thrusting. Because margaritas aren't the only thing we prefer shaken, not stirred!
Roasted Chestnuts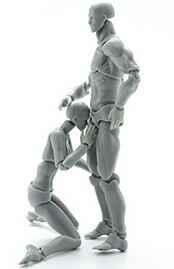 Take your partner's candy cane in your mouth and start giving a ho-ho-blowjob, but don't leave the chestnuts all alone by the open fire – they need some love too! Use a small, handheld vibrator to apply some additional sensations to their testicles and find out what's really in Santa's sack (hint: it's not toys)! If you're successful enough, he might even start making it snow!
Santa's Little Helper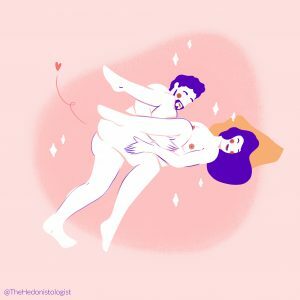 The holidays are about coming together, and what better way to come together than with a little help from your lover? Lying on your back with your knees in the air, your partner lies on their side so you're both at a 90-degree angle, with their hips cupping your bottom. Your partner can enter you from their sideways-lying position for some relaxed and comfortable thrusting while you can stimulate yourself with your hand, your partner's hand, or with a clitoral vibrator. Asking for help was never easier…
Baby, It's Cold Outside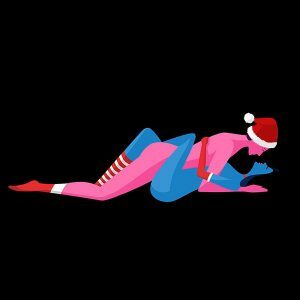 While the debate rages on about some of the questionable lyrics in this particular Christmas song, we prefer to focus on the warmth you and your partner can share in this intimate, cuddly position. Wrap your legs around your partner like your favorite packaging and let the subtle movements of a thrust remind you why simple can still be sensational―not to mention ideal for making sure the covers stay over you both! We've also heard that having sex with nothing but socks on increases overall pleasure? Start researching.
Frankincense and Purr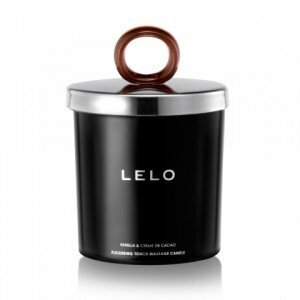 If you've ever Googled what the heck it actually is that two of the Three Wise Men showed up with at the manger, Frankincense is an essential oil and myrrh is a fragrant gum resin taken from trees. While we wouldn't recommend a tree sap massage, we would encourage an essential oil rub down. Warm things up this winter with a massage oil candle that will cast a flickering light on the eventual lovemaking.
Up the Chimney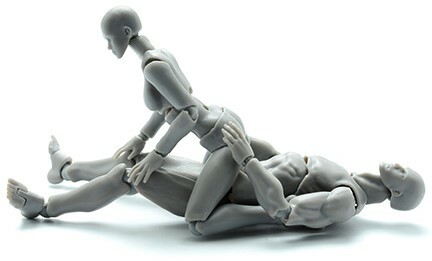 If someone special can come down the chimney, they can certainly come up as well! One partner lies flat on their back, knees slightly in the air while a hands-free prostate massager stimulates his prostate. Meanwhile, his partner straddles him in the reverse cowgirl position, providing the partner on the bottom with a gorgeous rear view while they try to hold back an explosive climax. Santa won't be the only one coming this Christmas.
Mistletoe Down Below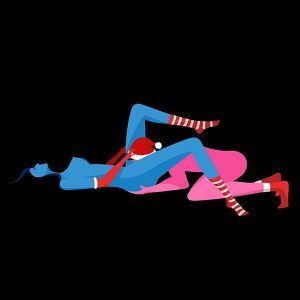 We love all the sweet treats we get to indulge in over the holidays, and here's one that everyone is sure to enjoy! The giving partner in this position can suck on an extra minty candy cane before placing kisses, licks, and gentle bites all along the receiver's thighs and hips to fully tickle their partner's fancy before finally offering them a steamy Christmas kiss between the legs. 
5 Golden Rings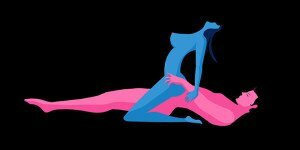 Okay, maybe not 5 but this one's just as good. Take a high-powered vibrating cock ring and put it around your partner's member, but place the vibrating portion over the underside of the penis. If you're sitting in reverse cowgirl or enjoying doggy style, the vibrations are directly stimulating your clitoris or perineum. It'll be enough to get you caroling at the top of your lungs! Don't blame your neighbors if they come knocking and wanting to join.
Elf on the Shelf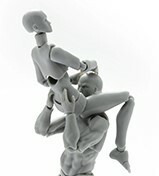 Sit on a perch (a kitchen counter works best for this) and have your partner get on their knees in front of you in an upright position. You enjoy some fantastic oral from your partner while running your fingers through their hair (or Santa hat, as the case may be). In fact, make it a little challenge to explore all the surfaces in your home. Imagine making love the same place you'll be making Christmas dinner? With clean up in between, of course.
Wrapped Up Together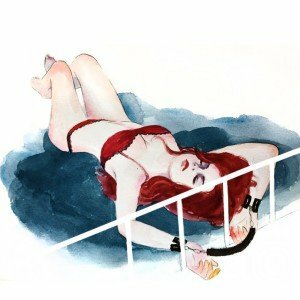 There's nothing that brings you closer than giving your partner total trust and control. Bring a set of silk pleasure ties or chain link handcuffs to the bedroom, tie your partner's hands down to the bedposts, and tease them to the point where they will break free and gift you with a wild and passionate sex session. 
Under the Tree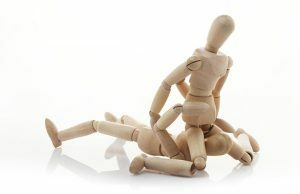 For this, one partner lies flat on their back while their partner straddles their face. This one's best if the straddling partner can hold onto the headboard to avoid resting their weight on the lying partner's face. While in this position, she can glide her clitoris over the stuck-out tongue of her partner in order to bring herself to that big-O!
Have Yourself a Merry Little Christmas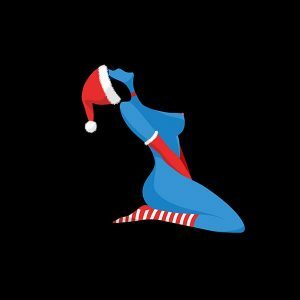 Lest we forget that you can be sexy all by yourself. Plus, masturbation is a great way to release the holiday stress of shopping, cooking and entertaining. While your go-to solo sex position might be flat on your back, being upright forces you to rethink almost every sensation. Let the blood flow naturally to your genitals and focus on your breathing. With New Year's right around the corner, why not get a jump start on making this a 'climactic' resolution?
Silent Night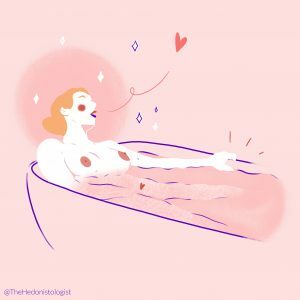 On that note, we've saved another kinky solo session for last – the Partridge in the Pear Tree, if you will. All you need is a tub full of hot, bubbly water, maybe a glass of wine, but definitely a waterproof, high-powered wand massager. After all, the gifts are wrapped and stockings stuffed, it's just the type of magical feeling that's worth looking forward to… but we can't guarantee that you'll stay silent.
Donna Turner
Source: Lelo
Reviews