Reviews
Descriptions:
Hosted by Dr. Andrew Stanway, Better Orgasms for Women concentrates on the female orgasm and shows lovers how a woman can reach orgasm and how to improve her sexual climaxes. Orgasm, for most people, is the ultimate response to intense sexual excitement and happens in a uniquely personal blend of emotional, spiritual and physical responses combined in an all consuming experience of ecstasy. Men can learn how to drive their partner wild in the bedroom and elsewhere. Learn how oral sex can be an important prelude to a woman fully reaching orgasm. Women will learn how to pleasure themselves and how to identify and communicate orgasm triggers to your partner.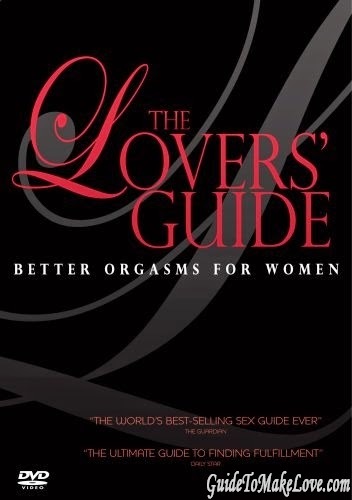 Topics Include:
What is an orgasm?
Learning to have orgasms
How to improve your orgasms
Getting your partner to help with your orgasms
Orgasmic Control
Simultaneous Orgasms
Instant Orgasms
Orgasms and Fantasy
Orgasms and Sex Toys
Tantric Sex Orgasms.
The best selling sex guides in the world.
Presented by Dr. Andrew Stanway
Directed by: Robert Page
Written by Dr. Andrew Stanway & Robert Page
 About the Director
Robert Page: The Lovers Guide series, created by English producer Robert Page, has become the world s number one brand in sex and relationships. The award-winning programs have topped the UK charts and sold in the millions around the world (13 languages in 22 countries) helping the intimate lives of many couples. He is a member of the American Association of Sexual Educators, Counselors and Therapists (AASECT), the Society for the Scientific Study of Sexuality (SSSS) and the World Association of Sexuality (WAS). He has two sons and lives in New York with his wife, a British Diplomat.
Tags