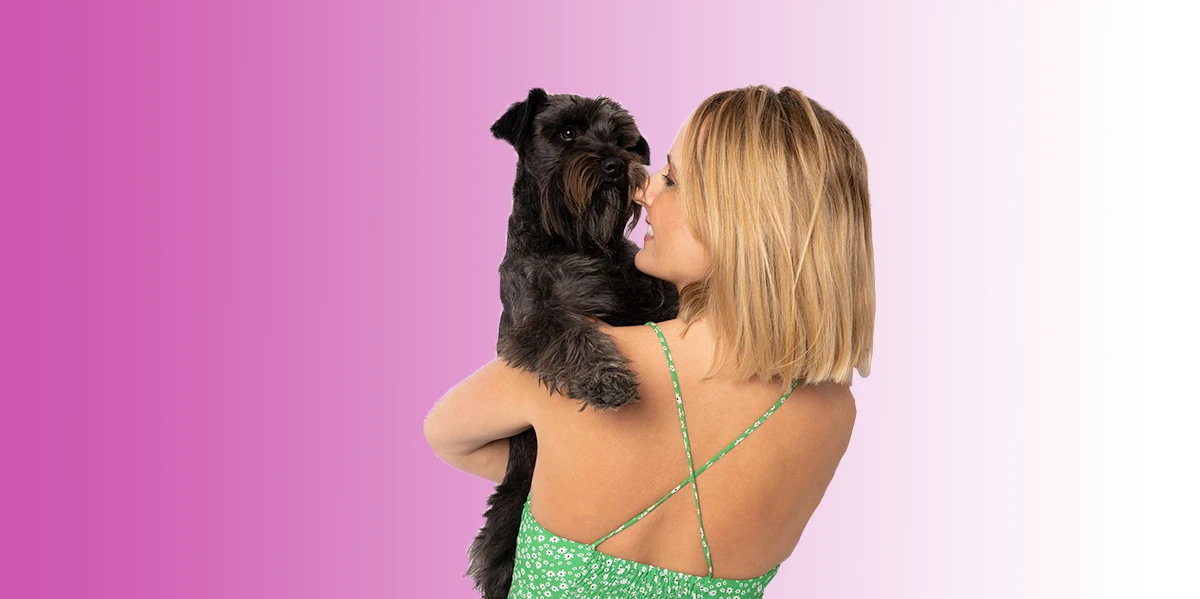 I Got A Divorce Support Puppy
It was the last thing people said I needed.
By Colleen Sheehy Orme — Written on Mar 26, 2023
Photo: Laugesen Mateo/ Shutterstok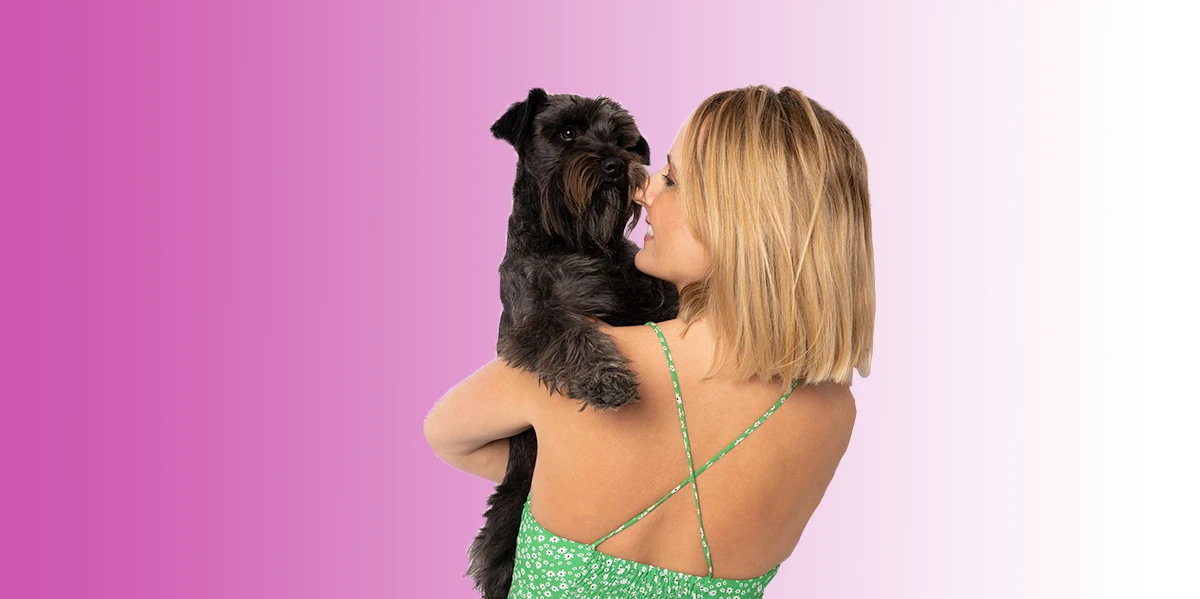 "You're crazy," says my friend. "The last thing you need is a dog right now."
Technically, it's another dog and a sentiment uttered by many in my world.
"I know," I say. "But our home needs an infusion of joy. My kids can't take anymore."
Enter head shaking, aka, overt bodily disapproval.
"I have other concerns," I say. "Hazel is nine now and my kids have experienced so much stress and sadness throughout this divorce. I'm afraid she may not be around much longer. She's getting old for a big dog."
My boys and I are worn out.
It's year four of my five-year divorce.
Our home is beginning to feel sad. It's no longer their safe haven. It has become a financially abusive battleground, courtesy of divorcing a ruthless spouse.
The phone rings with creditors, foreclosure notices pack the mailbox, repo trucks troll the driveway, and sheriff's deputies knock at the door.
One day I drive past a yellow farmhouse.
I spot puppies in the yard.
I pull into the driveway. I tell myself it's for nostalgia's sake. This is where we've gotten our Hazel. I play with the puppies for a bit and head home.
I'm a planner, an analyzer, and a list maker.
I am not impulsive.
Unless you ask me to grab a cocktail, lunch, or go shopping, aka, anything socially party-minded. In that case, I am your go-to impulse gal. Anything else, I sink into deep thought over.
The entire ride home I battle myself.
"There couldn't be a worse time," I say to myself. "It would be irresponsible.
Our lives have been turned upside down. Why would I bring more chaos to the chaos?
It's impulsive. I'm not impulsive. I have little financial reserves. I am barely getting by. It's a terrible time to make a long-term commitment. It's not a good idea. It's crazy. People who love me will definitely judge me if even I think it's crazy."
Enter my own internal opposition.
"Our home really needs some joy," I say to myself. "Dogs are so much joy. Our home really needs laughter. Puppies bring so much goofiness and laughter. Our home needs a burst of spirit. Puppies are full of boundless energy.
Hazel's getting old. She may only be around a few more years. My kids have been through so much. They couldn't take another loss right now. I'm not impulsive. I wouldn't do this unless I was sure I was willing to make this commitment. I wouldn't do that to a dog. I wouldn't do it unless I was certain it was the right thing to do."
I walk into our kitchen where two of my boys are hanging out.
"There were puppies at the old yellow farmhouse," I say. "I stopped and played with them."
My guys know the yellow house. It's a familiar route on the way to two of my sister's homes. My son who's home from college asks me a bunch of questions.
My younger son acts disinterested and gets ready to go to work.
On his way out the door, he mumbles under his breath, "There better be a puppy here when I get back."
My middle son and I burst out laughing.
"C'mon," I say. "Let's jump in the car and go back and look and I'll decide."
In my mind, I had already made the decision. It wasn't just my two-sided self-imposed argument. The mood in the house told me we needed this type of joy.
My son and I pick the plumpest pup in the litter with paws to match.
She's gonna be a big girl.
A few hours later my youngest son returns from work.
"Quick," says my other son. "Let's put the puppy in the middle of the kitchen so she's staring at him when he walks in. And let's hide around the corner."
The door opens and a huge smile crosses my baby's face.
We go back and forth about what to name her. Our old girl Hazel is the only one who seems unhappy about our new girl. But she indulges her nonetheless.
My youngest wants to name her after the Philadelphia Phillies.
My middle son wants to name her Phyllis.
"Phyllis is the perfect name," I say. "Her nickname will be Philly aka, the Phills. It works for everyone."
I'm a fan of people's names for animals.
My friend says my dogs sound like two old church ladies, Hazel and Phyllis.
That's what happens when you grow up working at a kennel affiliated with a veterinary practice. I've heard every Fido and Fifi name in the doggie handbook.
New love has a way of filling a house back up.
I was right.
Phyllis bounded into our hearts; she didn't disappoint.
She made us smile and she made us laugh. She added energy to a home that was begging for it. She was a big, goofy, cherubic, snuggling joy that none of us could get enough of.
Even our old girl Hazel finally came around.
People thought I was crazy.
I'm sure they shared their thoughts with one another, not just me. A few whispers. A few judgments. And a few people close to me that I was initially afraid to tell.
Later, they would tell me they understood why I felt we needed her.
Puppy love has a way of winning everyone over.
After all of my worry, my sweet old Hazy lived five more years.
She defied the odds of a large dog. She was fourteen years and one month when we parted love with the girl who helped me raise three boys. I think Phyllis kept her spry.
My divorce support puppy is turning six years old.
She was the last thing people thought I needed.
And the first and best impetuous thing I've ever done.
More for You:
Zodiac Signs That Are Terrible At Relationships (And Why)20 Little Things Women Do That Guys *Secretly* LoveWhat The 'Ideal' Female Body Looks Like Around The World5 Little Ways Men Wish They Could Be Loved — Every Single Day
Colleen Sheehy Orme is a national relationship columnist, journalist, and former business columnist. She writes bout love, life, relationships, family, parenting, divorce, and narcissism.
This article was originally published at Medium. Reprinted with permission from the author.
Source: YourTango
Reviews