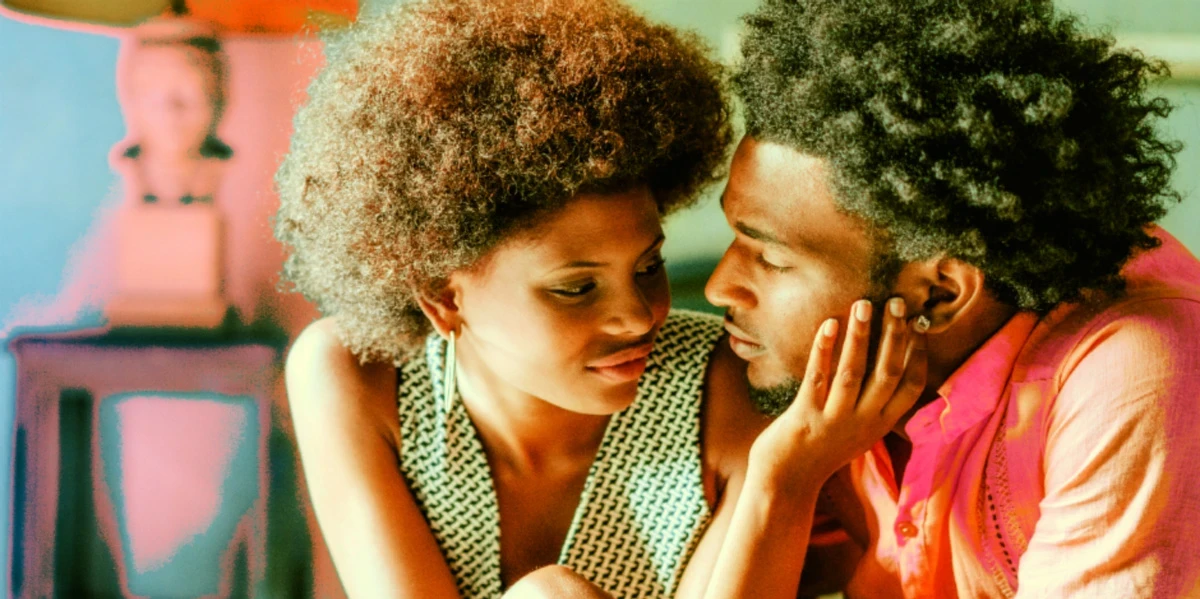 20 Hot And Sexy Valentine's Day Ideas For A Night You'll Never Forget
Make it a Valentine's Day to remember.
By Norma Germain — Updated on Feb 10, 2023
Photo: Getty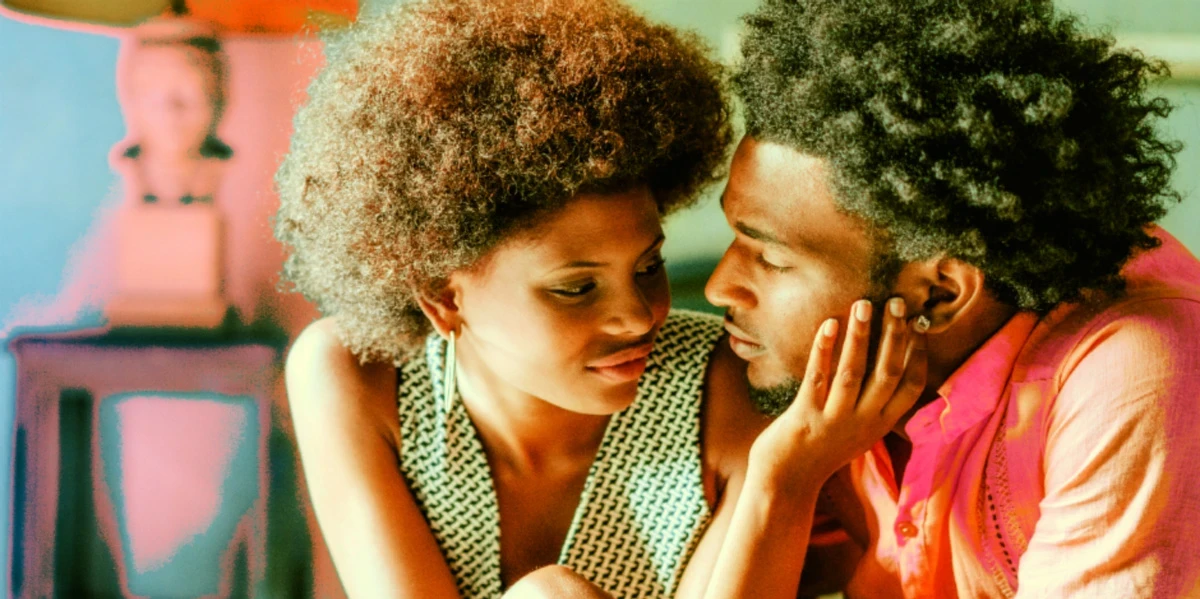 For Valentine's Day this year, you might want to surprise your partner with something different and special. Instead of the normal candy hearts and cards, turn the heat up and let romance flow.
What better way to show your partner just how much you love them than with these sexy Valentine's Day ideas? All you need is a little imagination and creativity, so get ready to be the passionate partner you know you are. It is the most romantic (and sensual) day of the year, after all.
Making the one you love happy isn't hard, but it's absolutely appreciated, especially during the holidays. Valentine's Day isn't just about what you can buy, but about showing your partner the depth of your love.
This year, spice up your sex life with red hot games, positions, and activities that will help you both let loose and have fun.
20 sexy Valentine's Day ideas for couples
1. Dress up in lingerie.
Greet your partner wearing nothing but your sexiest lingerie, your most tantalizing perfume, and a pretty ribbon tied around your waist. Their sole focus will be unraveling that ribbon as quickly as possible, while you're feeling sexy and they can't keep their hands off you.
2. Or… leave your lingerie on his car seat.
Attach a note that says, "Bring this to me tonight and I will put it on just for you." Your partner will think about you all day long.
3. Turn your bedroom into a fantasy room.
Dress up. Post huge red hearts (bought or cut out of wrapping paper) all over the walls. Light groupings of candles and place them around the bed. Offer to give them a massage using warm massage oil and slow, circular strokes.
4. Use CBD-infused lube.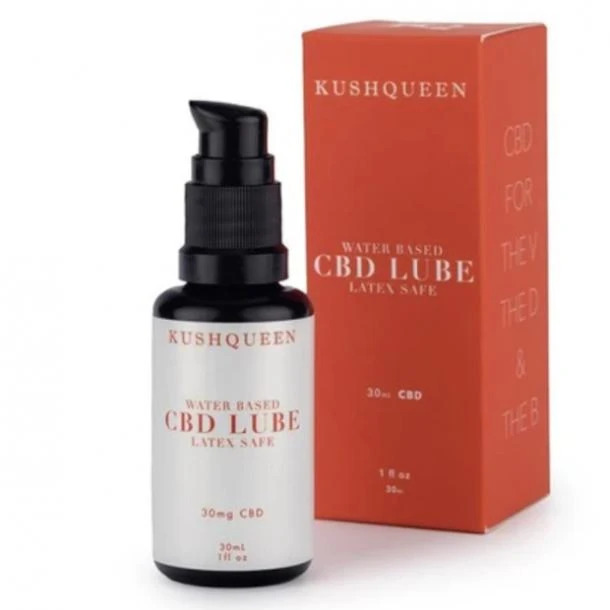 CBD lubricant increases blood flow when applied directly to a certain area, which increases sensation and pleasure. Be sure to use a water-based lubricant so it's safe to use with condoms. Kush Queen CBD Lube comes highly recommended.
5. Role play.
Pretend you're the professor and your partner is the student. Or, that you're the person being rescued by a fireman. The possibilities are endless here, and there's plenty of room to explore your kinkiest roleplay fantasies and ideas.
6. Use a blindfold.
When you lose one sense, your other senses are heightened. The same goes for being blindfolded. Let your partner blindfold you while you rely on your smell, sound, touch and taste senses. You can even try a blindfolded taste test, where your partner lays out sensual foods for you to eat.
7. Try essential oils.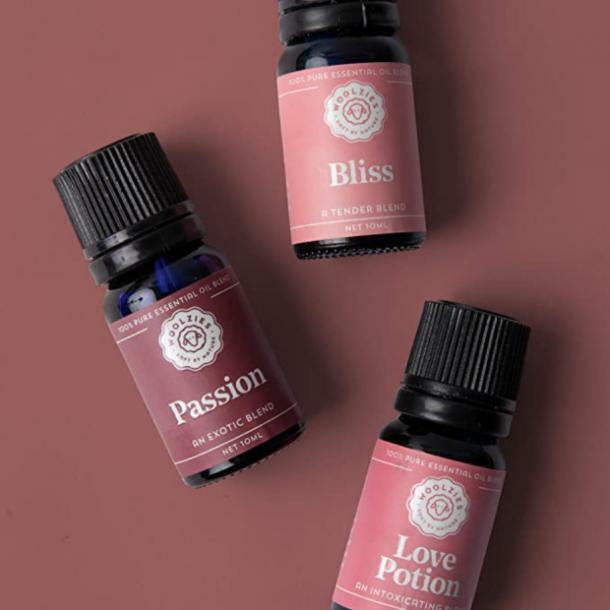 Not only do certain essential oils smell delicious, but some even serve as aphrodisiacs. Scents like lavender, sandalwood, ginseng, and clary sage boost desire and pleasure.
You can also try essential oil blends, like this set from Woolzies, for an even more enriching experience.
8. Introduce a vibrator to the bedroom.
While it's always great to do solo play with a vibrator, adding your partner to the equation just increases the fun ten-fold. Not only can you let your partner take the reins and control the vibrator, but you can do the same to them. Be sure you both remain open-minded; your partner shouldn't feel threatened by the use of one.
9. Buy a sexy item for each other.
Whether it's lingerie, a toy, or a book of positions, surprise your partner with a sexy valentine. It's even better if it's an item you can both use. Keep in mind that this gift should be as thoughtful as it is sexy, so gift cards are out of the question!
10. Play a sexy game of Truth or Dare.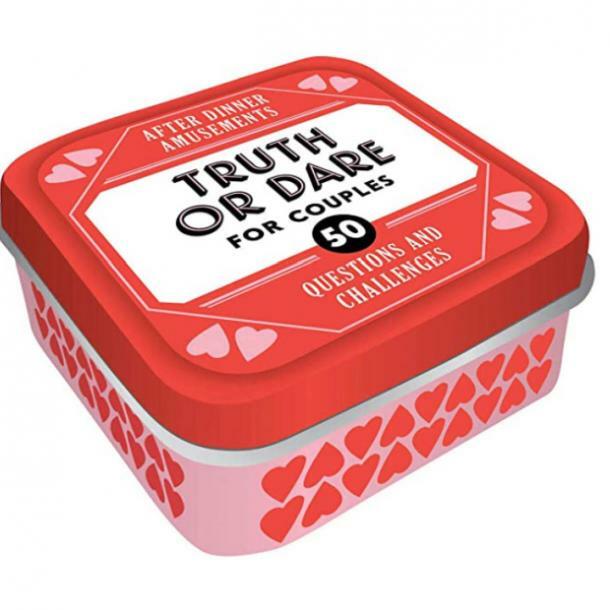 You can either buy your own set or come up with prompts yourself. The point is to get you two talking, laughing, and enjoying one another's company, but with a naughty twist. Some might be tough to answer, but it will only make things more interesting.
11. Sext one another all day.
Send your partner out to run errands or keep them in the study or bedroom while you stay in the living room for most of the day. During that time, send each other super-hot sexts to build up tension for later in the evening. Once you finally do get to see one another, there will be so much excitement, you won't be able to resist.
12. Eat food off each other's bodies.
Known as food play, this is a great way to heat things up and add a twist to a traditional date night. Opt for bite-sized food like sushi or grapes, or make it sweeter with desserts like whipped cream, chocolate syrup or a popsicle. Use your mouth and hands to add sensations. Just be sure to keep food away from your private areas!
13. Give each other erotic massages.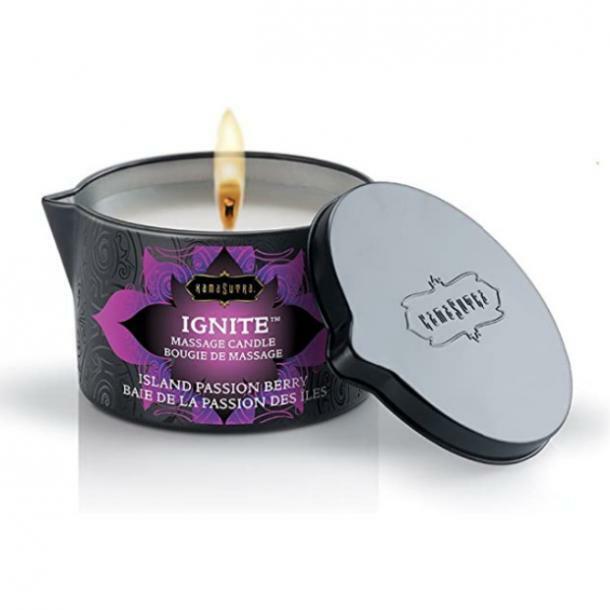 You don't have to be a professional masseuse to give your partner a good rub-down. Not only will the erotic massage help release tension, but will stimluate all kinds of pleasureable sensations. There are plenty of techniques you can try, and you might even want to use a massage oil candle for added warm sensations.
14. Experiment with edging.
Edging is also known as orgasm control, where you delay your partner's orgasm repeatedly. Bring your partner to the brink of orgasm, allow the intensity to decrease, and then do the same thing all over again. This will not only make the orgasm more intense, but the sex will last longer.
15. Take a Tantric sex class.
While you can hire a Tantric sex coach for a one-on-one informative session, you can also sign up for events on Eventbrite. Or, you can read up on Tantra, play a few Tantra games to get more familiar with it, and then spend your evening worshipping each other's bodies.
16. Experiment with BDSM.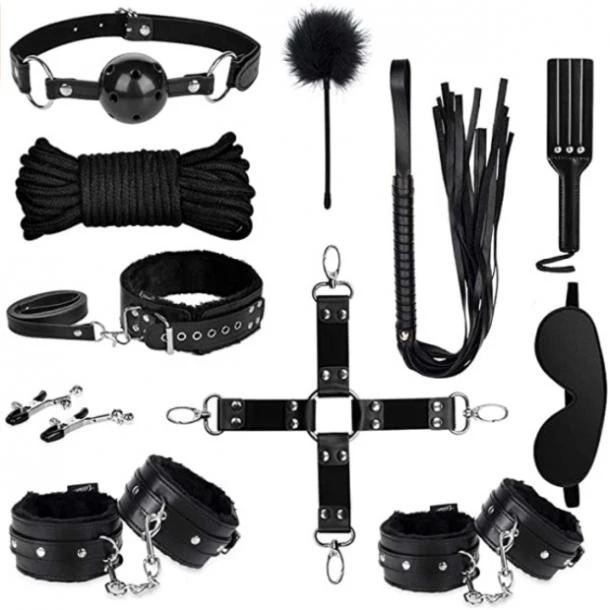 For couples who have never tried bondage, it's important to learn the ground rules. Once you're on the same page, get yourself a set of restraints and toys to use. Remember that BDSM is supposed to be fun, so if, at any time, one or both of you become uncomfortable, it's perfectly fine to stop.
17. Experiment with temperature play.
Using heat or cold items or food, the point of temperature play is to stimulate the skin's neuroreceptors, leading to sensations that cause arousal. Whether it's an ice cube, melted wax, a massage candle, or even your mouth, making it unpredictable for your partner is half the fun.
18. Try something new…
If you and/or your partner are beginners at anal play, be sure to familiarize yourselves with tips to ensure your comfort and pleasure. Also make sure you have a conversation ahead of time to stay on the same page regarding your limitations. Anal play doesn't necessarily have to lead to sex, but it can still be incredibly pleasurable.
19. Play the "Sex Talk Game."
The Sex Talk Game appropriately includes 69 cards to create pleasurable experiences and bring you two closer together. Ask the questions in numerical order and build up sexual tension in the process. You never know, you could learn a thing or two about your partner.
20. Try out some new sex positions.
If you're used to only doing the same positions, try something different during your Valentine's Day sex. If you or your partner are always on top, switch positions.
You might even end up finding your new favorite sex position in the process.
More for You:
What Men Really Think About Small Breasts (As Told By VERY Honest Men)The 9 Sex Positions That Help You Fall In Love (Yes, Really!)6 Expert Tips On How To Be Waaaay Better In Bed3 Erotic Sex Positions That Make Women Orgasm
Norma Germain has helped hundreds of men and women across the country improve their love lives, inspiring them to keep their relationships fun, interesting, and bonded.
YourTango may earn an affiliate commission if you buy something through links featured in this article.
Source: YourTango
Reviews