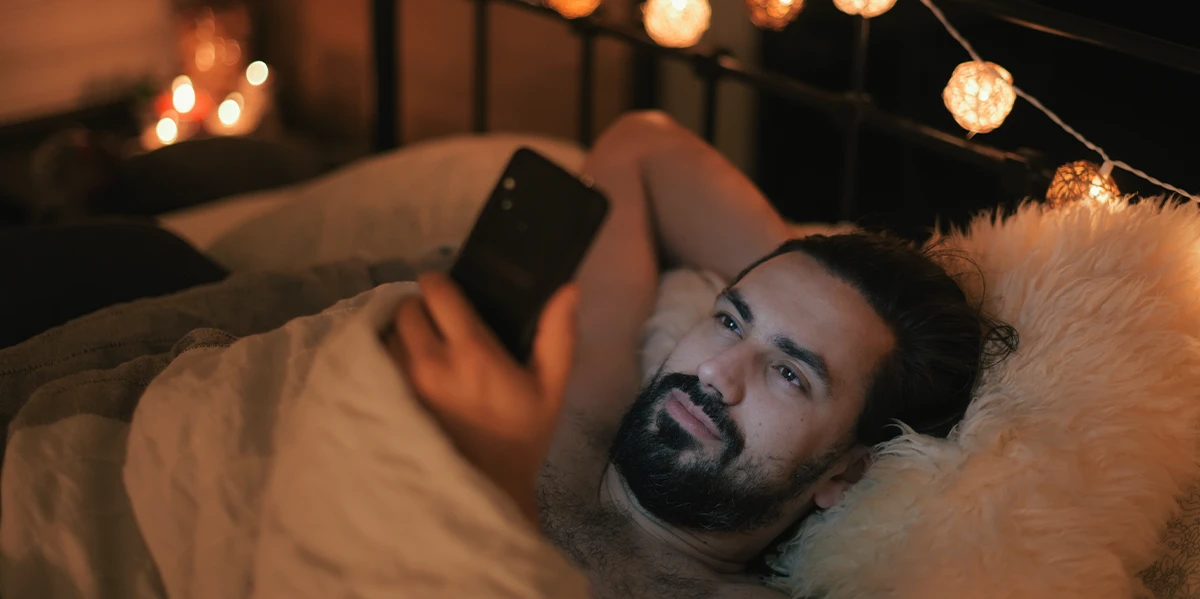 16 Signs You (Or Someone You Love) Might Have A Porn Addiction
Is porn controlling your life?
By Stacie Ysidro — Updated on Apr 14, 2023
Photo: Grusho Anna / Shutterstock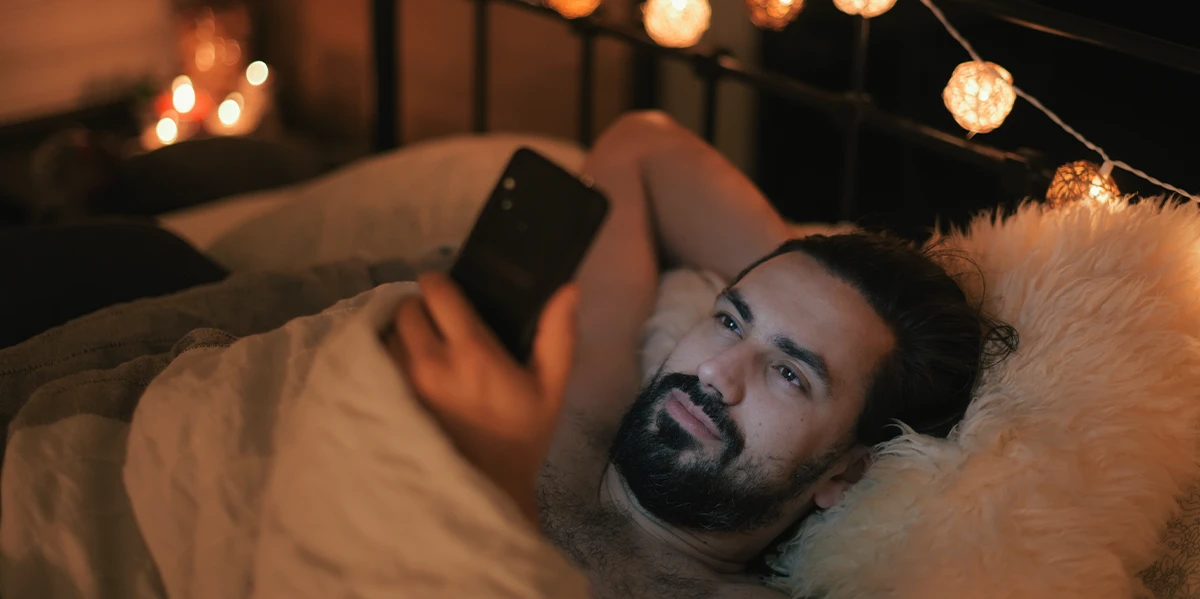 Have you ever asked yourself, "Am I addicted to porn?" If so, there are some signs to look for that may indicate a porn addiction. 
When porn is used as it should be, for entertainment purposes in small doses, it can be an enhancement to your sex life. When it's used to supplement interaction with an actual person, or to change your emotional or mental state, or for education, it can start to go wrong.
Porn addiction is a genuine and significant problem that can ruin your happiness, relationship, and life.
Here are 16 signs you (or someone you love) might have a porn problem
One thing people who experience obsession and compulsion with porn and sex share is that they can have very conservative views on sexuality in general, and they experience shame and guilt about sexuality.
Messages from family, religion, or your culture that shame sexual expression are detrimental to your self-esteem, self-worth, and relationships with others.
How do you know if you watch too much porn or if you're addicted to pornography?
That's an individual question, but there are red flags that you should be aware of:
I spend more time watching porn than I intended to.I hide the amount of porn I'm watching.Other activities, and time with loved ones, are negatively affected by the time I spend watching porn.I'm sometimes tired at work because I stayed up too late watching it.My partner and I are fighting over the amount of time I spend on porn.The subject matter is getting extreme and out of alignment with what I feel comfortable with.Real-life sex is not as enjoyable. I'm not being aroused, experiencing erectile dysfunction, or having the inability to orgasm.I find myself objectifying women more, seeing them only as objects of sexual gratification.I choose not to date because porn is easier.I'm failing to notice when people are attracted to me/flirting with me.I feel increasing shame and guilt regarding sexuality.My self-esteem has decreased.I'm spending too much money on pornographic material/subscriptions.I want to stop but I feel like I can't.I need porn to be happy or get through the day/relieve stress.I've lost the joy I used to get from activities outside of porn.
Your brain on porn
The brain is adaptable. There have been many books written on the effects of porn on the brain, and that research is true for most anything human beings get pleasure from.
The release of chemicals that arise from porn and other vices can make you feel good. You end up wanting more, so you repeat what's bringing you pleasure.
Unfortunately, you adapt and require more stimulus to get the same effect, so you escalate, which can easily become a habit. The brain will follow the pathways you've already created rather than making new ones.
I used to believe that porn addiction wasn't real. My justification was since you won't die if you don't masturbate or don't watch porn, it didn't really qualify. However, I do believe in addiction, and some people are more prone to it than others, regardless of what form it takes.
Is it an addiction or compulsive behavior?
Addiction manifests in many different areas of your life, not just in one area. Addiction is isolating, and your "drug of choice" can be many different things: food, substances, behaviors, or even thoughts.
However, pornography abuse is actually classified not as an addiction, but as a compulsive behavior. Regardless of whether it's a true addiction or not, though, if it interferes with your ability to have a fulfilling life, then it's a problem. Sex is something that's supposed to bring us pleasure, connection, and fulfillment, not something that causes harm.
Sexuality should be experienced and expressed in a healthy way. Free from guilt, shame, manipulation, and control. Sexuality should bring you closer together with your partner.
People want to be loved and accepted for who they are. When you can not accept your own sexuality, it makes it harder for you to accept others.
The guilt comes from inside your mind
When you're doing something you were told is "wrong" or "shameful," you'll feel guilty. Deep inside, you fear you're not good enough and will be rejected. But this only pushes you farther into the void and can increase your tendency for issues like addiction and the isolation that comes with it.
If you feel like you're not good enough or you're so afraid of being rejected that you choose vice over people, you end up not participating in life. This creates a downward spiral that can ultimately lead to depression and even self-harm.
So no, you won't die if you don't watch porn, but it's entirely possible that you'll experience a slow, internal death of who you are or what you want to become. Sometimes, that slow fade is more painful to you and your loved ones.
The slow fade is hard to track because it happens just a little at a time. It's insidious, and you usually don't see it until it's gotten intolerable.
Try to avoid invalid comparisons
Many people suffer from porn addiction or believe that it's negatively impacting their life, yet they blame their partner for the behavior or excuse it and refuse to take responsibility for their own actions. Sometimes, they justify it with, "Well I'm not as bad as …" and compare their actions to someone else they believe is worse.
When the pain/fear of staying the same is less than the fear/pain of change, then you'll do something.
Comparing yourself and your situation to others is one of the worst things you can do. Thinking, "It's not as bad as it was," or "I'm not as bad as him," keeps you from acknowledging your situation.
You don't have to wait until things are out of control to change. It's wise to change your diet when you notice a 10-15 lb. increase, rather than waiting until you're 100 lbs heavier and diabetic to do something about it.
When to seek help for behavior change
In theory, the choice is simple — but in practice, it's another story. So why is that? Why do you end up waiting until you're past the point of no return to ask for help or make a change?
No one is going to save you except for you. When you reach out for help, you'll find someone to believe in you until you believe in yourself. They'll show you the way and support you in the journey, but you're the one who has to do the work, whether it's to overcome a pornography addiction or compulsion, or some other issue.
It's time to believe you're worthy of having a fulfilling life and that you can have pleasure and connection. Learn to accept yourself as perfectly imperfect while still trying to be the best version of yourself. And if you're struggling with pornography or porn addiction, remember: It's never too late to ask for help and get started.
More for You:
What Men Really Think About Small Breasts (As Told By VERY Honest Men)The 9 Sex Positions That Help You Fall In Love (Yes, Really!)30 Best Role Play Ideas Couples Should Try At Least Once3 Erotic Sex Positions That Make Women Orgasm
Stacie Ysidro is the founder and CEO of Holistic Progressions and has been coaching individuals and couples about sexuality and sex for more than 10 years.
Source: YourTango
Reviews