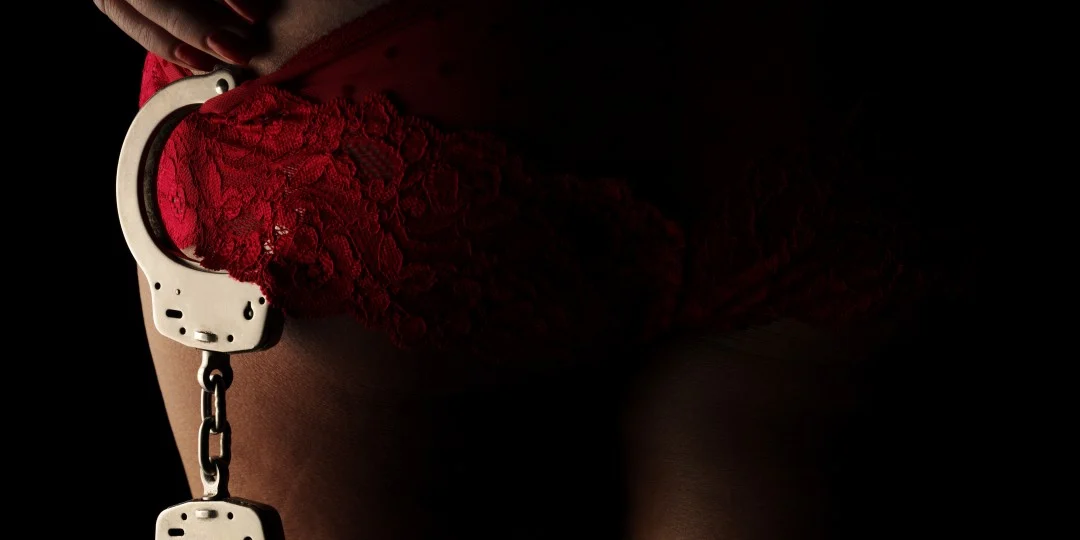 10 Kinky Sex Acts to Spice Up Your Sex Life
10 Kinky Sex Acts You Should Try Next Time You're Looking for a Little Spice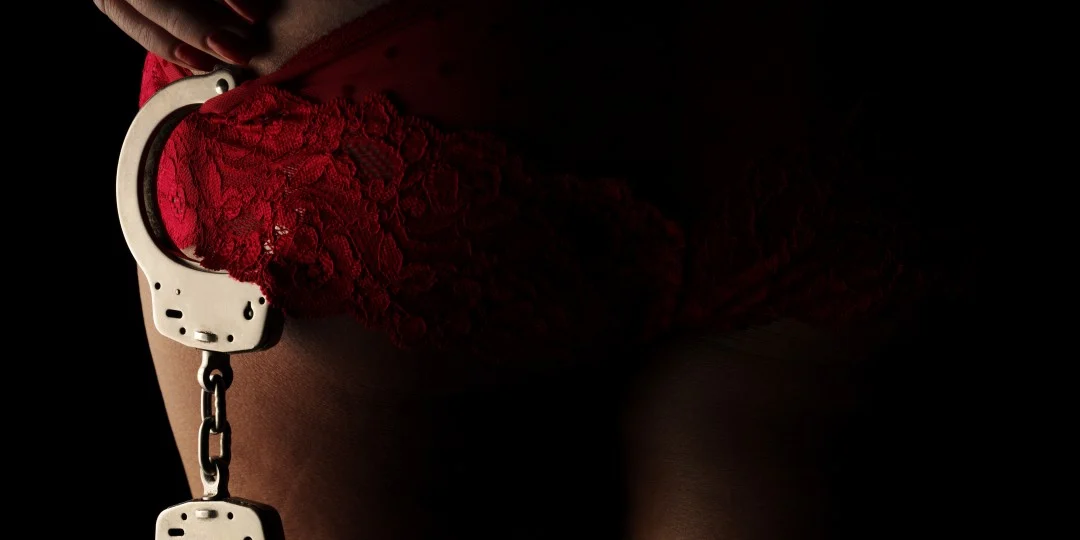 10 Kinky Sex Acts You Should Try Next Time You're Looking for a Little Spice
Adding variety to your sex life is one of the easiest ways to keep things fresh and exciting.
Trying new things in the bedroom with your partner can also be a powerful bonding experience that builds trust and intimacy amidst all the fun.
If you want to try something new, it's important to make sure you and your partner are on the same page, that boundaries are discussed, and that both parties are on board.
If you're interested in trying something new and kinky but are short on ideas, we have you covered. Here are some popular kinks to consider adding to your bedroom repertoire — plus tips for pulling them off.
1. Get Things Started in Public
Nothing builds sexual anticipation quite like starting with some sexy foreplay out where you can't finish the job.
Of course, you don't want to get kicked out of your favorite restaurant or date night spot. But discreetly touching each other in a low-lit bar, dark concert hall or even on the car ride home can be incredibly hot. Plus, the pent-up sexual tension makes for more mind-blowing sex once you can finally get down to business behind closed doors.
"My girlfriend is the master of foreplay in public. Even innocent things like her guiding both my hands onto her butt in public get me going. She'll press herself up against me, wrap my arms around her, take my hand and put it up her dress. Sometimes it escalates, and we leave right away, some nights she'll do it on and off until I have to beg her to go home." – Evan, 27
2. Try Some Light Bondage
Being restrained heightens sex for both parties. On the one hand, the person who has limited movement is at the mercy of how their partner wants to tease and touch them without being able to reciprocate, which makes their pleasure the entire focus of the experience. On the other hand, the person doing the restraining has the upper hand and gets to watch as their partner reacts to every move.
"I had an ex-boyfriend who asked me to do bondage for so long, but it never really appealed to me. When I finally gave in and let him try one night, I realized what all the hype was about. I didn't think I would like not being in control, but I actually loved getting to be lazy and lay there and have it all be about me for once." -Jade, 31
3. Try a Blindfold
Limiting one of your senses inevitably heightens the others. This can be a powerful trick to use while you're getting intimate. Blindfolding your partner (or being blindfolded yourself) means your sense of touch, taste, smell and hearing will all be sharper than before.
"When I was young, I was having sex with a guy who pulled my shirt up around my eyes so I couldn't see while he was taking it off. I was pissed off at first, but he was all like, 'trust me,' so I was like, fine. He used it as a blindfold, told me to keep it on, and then went down on me. It was the best thing ever." -Kyle, 24
4. Try Flipping Your Roles
When you think of role-play, cheesy costumes and bad porn scenarios likely come to mind. But role-playing doesn't necessarily have to mean you pretend to have an occupation.
Flipping up the power dynamic in your relationship in the bedroom is a form of role-playing that's easy to try without getting into character. Whether switching up your normal positions or initiating things differently, variety is the spice of life that goes a long way in the bedroom.
"My boyfriend and I met on a dating app, but we always talk about who would've approached who if we had met out at a bar. One night, I was meeting him after work for a drink, and he told me he would try to 'pick me up.' He came in, walked past me, ordered a drink, then made eye contact with me from across the way. He came over and started flirting with me, bought me a drink, and spent the rest of the night trying to take me home. It made everything hot and fun, especially when we got home." – Alex, 34
5. Try Orgasm Denial
Orgasm denial is a tactic used in BDSM relationships. Typically, the dominant partner will pleasure the submissive one to the brink of orgasm, then back away before they can reach it.
Not only does this typically make sex last longer, but it can also lead to a more intense orgasm — this is the principle at work in the edging technique.
There are a few ways to incorporate orgasm denial into your routine. While having sex with your partner, look for signs they're close to orgasm, then stop what you're doing, back away, and tease them elsewhere.
You can incorporate a timer, where one or both of you aren't allowed to reach orgasm until the stopwatch says so to try and beat the clock. If you're interested in playing with power dynamics, have whoever will be the dominant partner give permission to orgasm, and the submissive partner will have to follow.
6. Try a Public Quickie
Having full-on sex in a public place is a fantasy for many people with some degree of an exhibitionist streak. If you can pull it off without getting caught, it's an enthralling experience that's easy to get hooked on.
That said, it's important to evaluate the potential risks and pick a secluded spot that's just public enough to be exciting, but private enough that you won't end up in jail or some other form of trouble.
"I live close to a beach, and my fiance and I love going there in the off-season because we basically have the place to ourselves. One night, we went there to watch the sunset, and while we were sitting in the car, we started kissing, and things escalated. The parking lot was empty, so we did it right there. Now it's become a tradition." -Heather, 29
7. Try Humiliation
Very few people like to be humiliated in public. But when it's consensual and done behind closed doors, it can heighten sex for some people. Humiliation can be done verbally or physically between partners — for example, being called derogatory names and being forced to stay on your knees or all fours in front of your partner.
This kink requires a high level of trust and lots of conversation before giving it a try, but many people have found humiliation play deepens their relationship. It's a whole new level of vulnerability to tell your partner what things humiliate you and let them use it sexually.
8. Use a Mirror
One of the easiest ways to make sex hotter is to get down to business in front of a mirror.
As far as getting to watch yourselves go at it, mirror sex is safer than making a sex tape, but it feels like you're both starring in your own porno. You can watch your partner's body react to what you're doing and get a view of your shag session from every angle.
"Having sex in front of a mirror kind of accidentally became my kink. My boyfriend and I were doing it on my bed, and we both caught a glimpse of each other in my full-length mirror. We locked eyes through the mirror, and I watched him slowly start teasing me, which got me so turned on. Seeing how my body would twitch when he'd lick or kiss certain parts just makes things so much hotter." -Sara, 26
9. Grab an Ice Cube
Cooling things down can help heat things up. All you'll need for this kink is a piece of ice and some creativity. Run it down your partner's body over nipples, near the inner thigh, behind their neck.
Bonus points if you combine this trick with a blindfold, which can really add the element of surprise and heighten the entire experience from a sensory perspective.
10. Try Mutual Masturbation
Letting someone watch you masturbate (and vice versa) is intimate and personal. There's something extremely hot about seeing your partner pleasure themselves, and this memory will inevitably be something you end up getting yourself off to when they're not around.
"I tried this kink by accident. My partner got out of the shower and walked into our room with no clothes on. He was hard, so I started slowly undressing myself in front of him, and he started touching himself while I did it. Then, I started doing the same. We ended up both finishing that way, it was so intense." -Tyler, 27
Every Classic Way to Spice Sex Up, Ranked69 Sex Things Every Guy Should Try at Least Once
AskMen's Giant Illustrated Guide to Sex Positions
Source: AskMen
Reviews