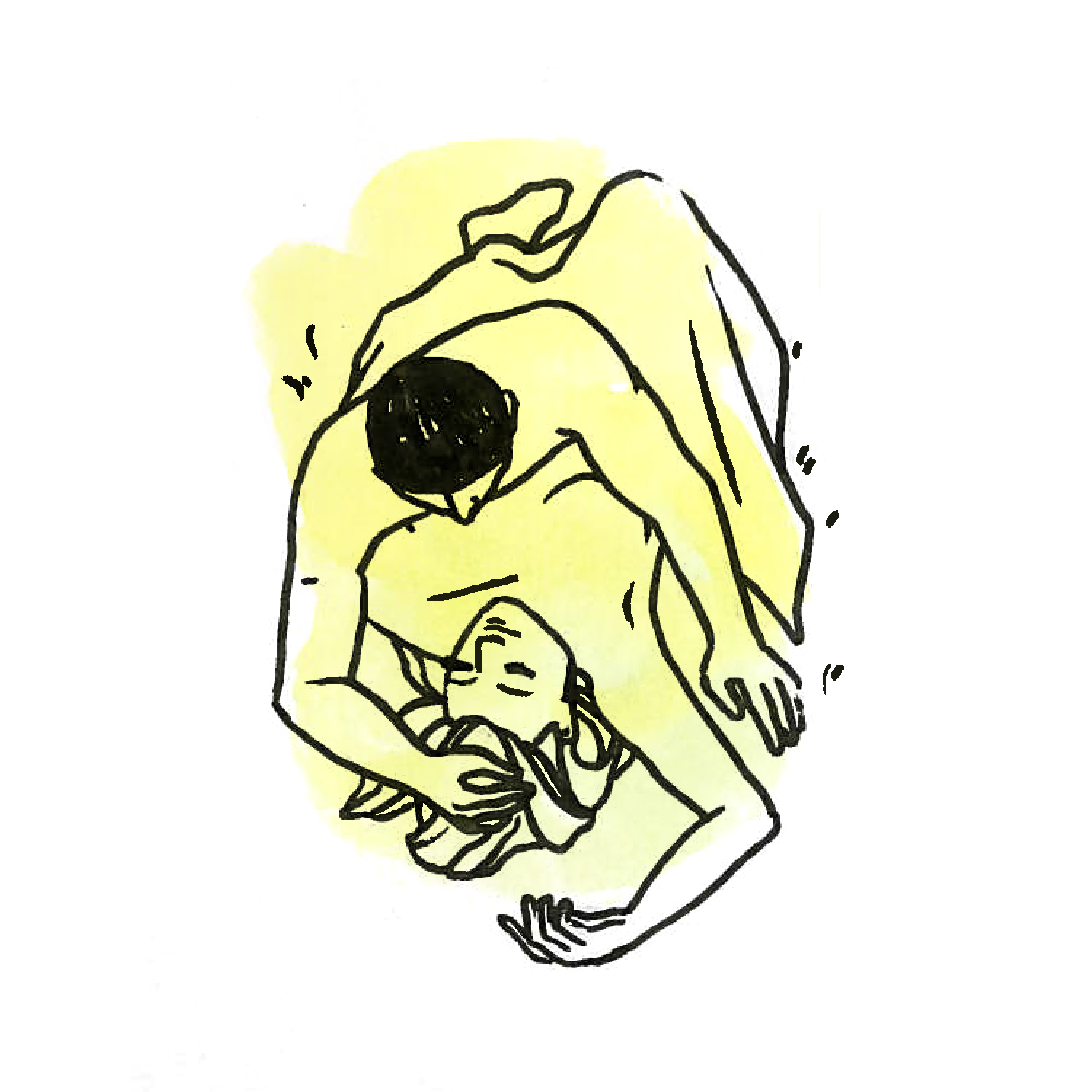 While you may have some great summer date ideas to take advantage of the warm climate, you might not be as prepared for when things get a little steamy — and we're not talking about the weather. Sometimes a romantic date can get you both so turned on that you can't even wait to get home.
At the same time, you don't want to get sexy out in the open for everyone to see. Gotta try to keep it classy. So here are some sex positions to keep in mind if the mood strikes in the great outdoors.
Hey, we're not actually suggesting doing all of these, to be sure. Particularly if there are people around. It could land you in jail and scandalize the innocent eyes of a few folk. But a man can dream, right?
1. Pigs in a Blanket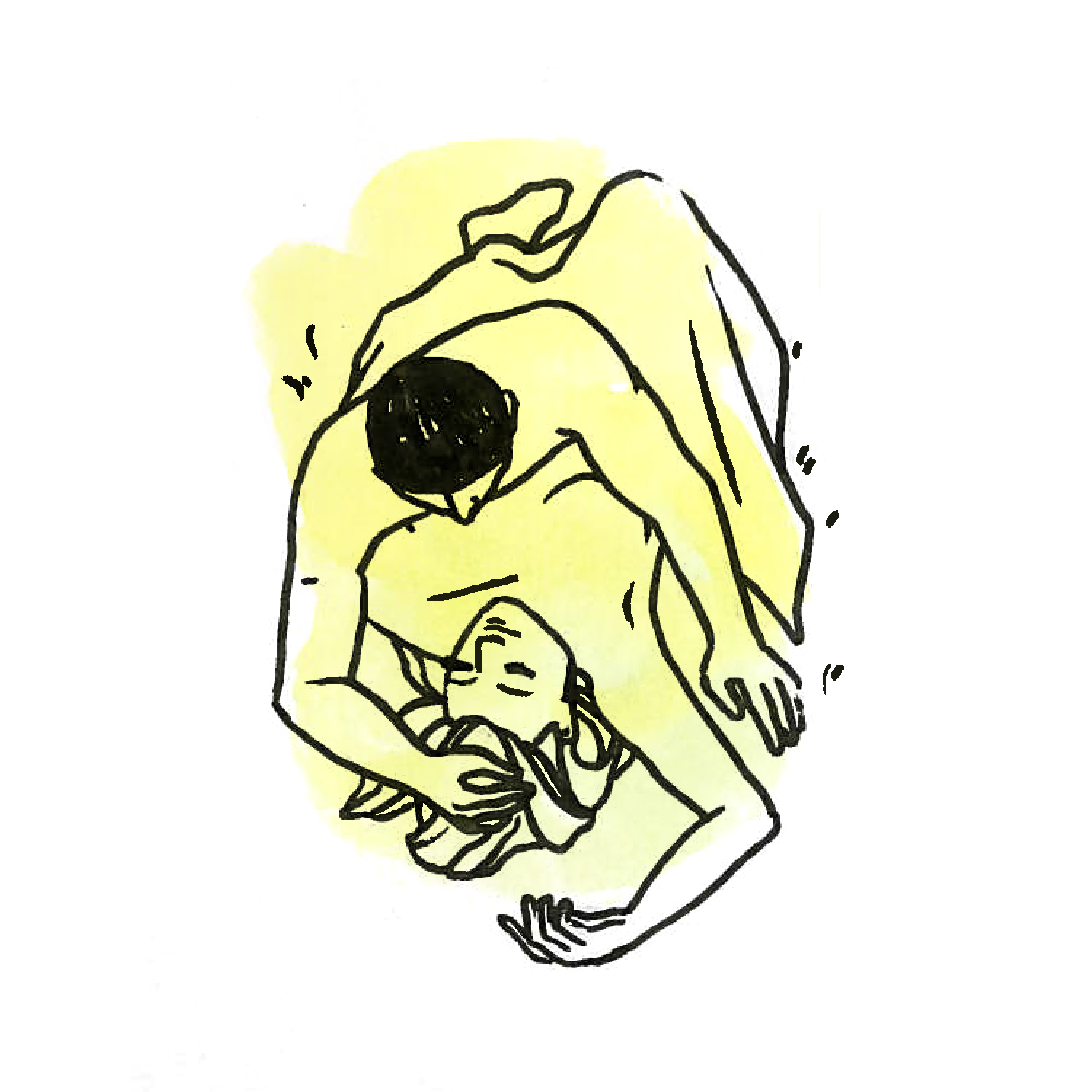 Locale: Best suited to public parks and beaches.
As the name suggests, you need both a blanket and a pig. Men, being suitably pig-like at times, are designated swine for the outing. Wrap yourselves in a blanket and discreetly wriggle like stuck pigs until you are both satisfied. Save the squealing for later, because there may be people around. Sleeping bags can be used and then you won't have to worry about naked body parts being suddenly exposed to the outside world — they also get nice and sweaty with the friction.
2. Lumberjack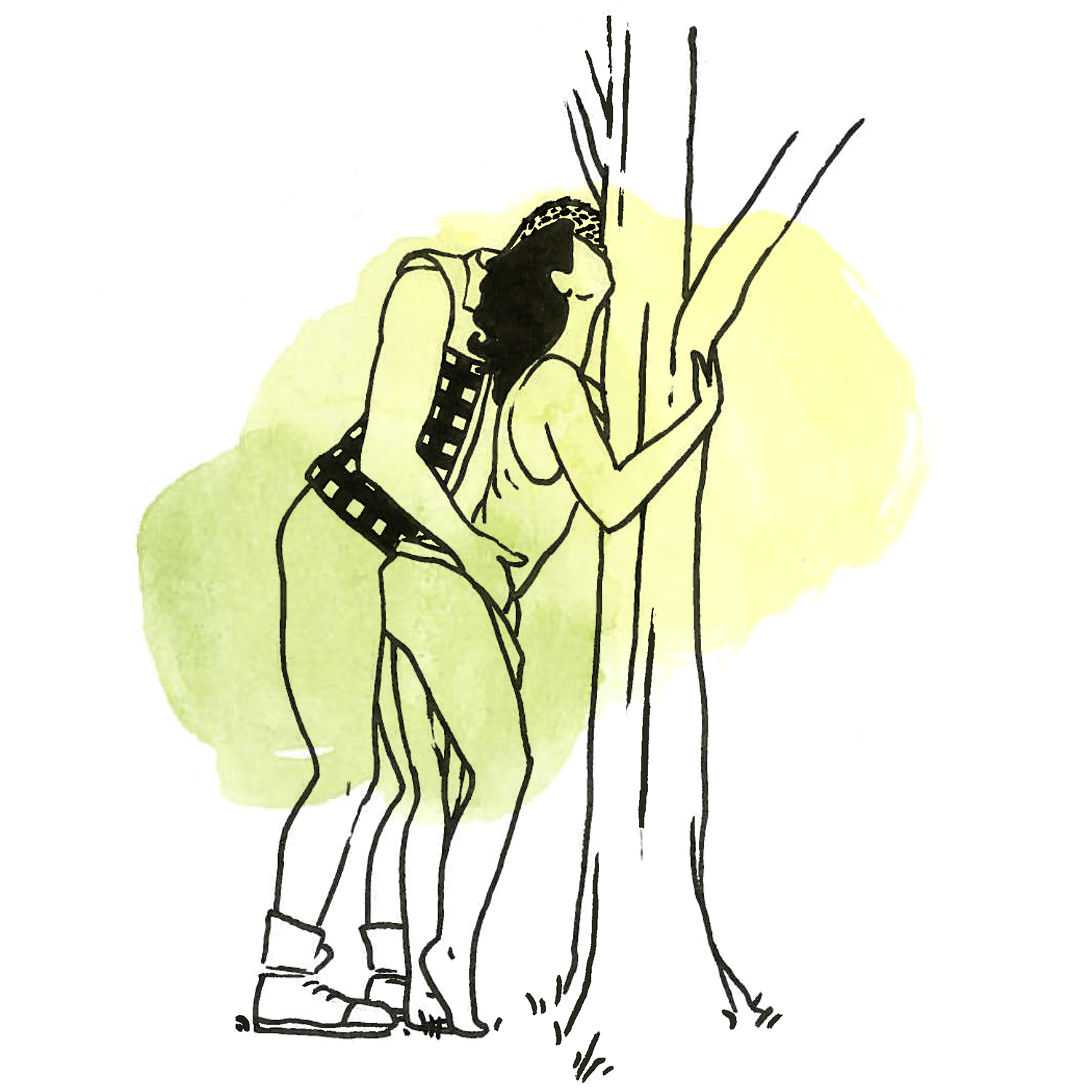 Locale: The woods, naturally.
Simulate sex with a tree in this position. The intermediary is your lover. She is the tree hugger, facing the tree, with her arms around it protecting the tree from your large and violent axe. Enter her from behind, and she will use her otherworldly powers of manipulation to make you forget all about being a callous tree-murderer. Choose your tree carefully, as despite her love for tall leafy greens, she is prejudiced against certain types of trees — trunks with a lot of scratchy bark are not worthy of her embraces. She likes them long, smooth and thick.
3. Pickup Truck Pick-Me-Up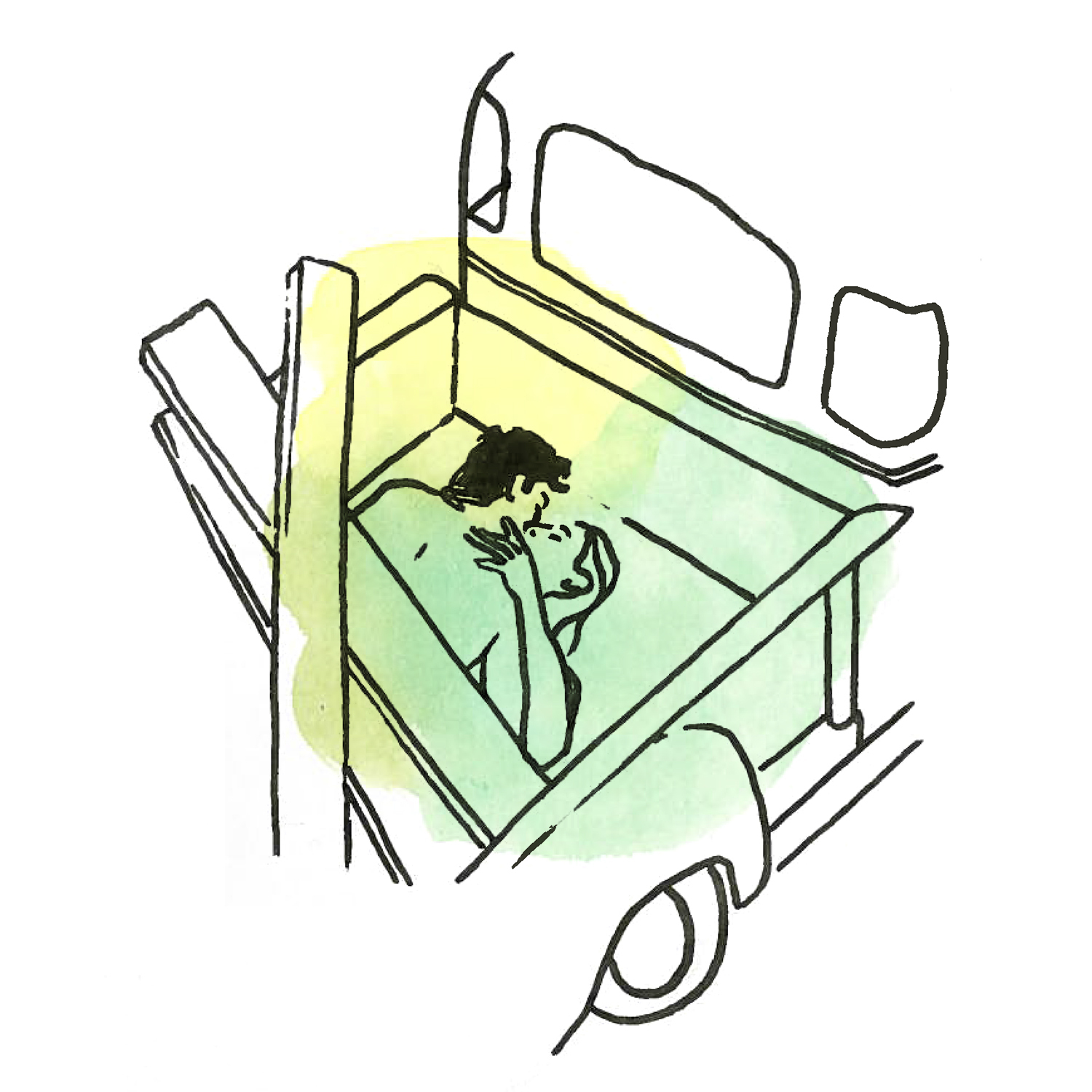 Locale: The bed of a pickup truck.
Wherever you are, there's going to be a pick-up truck nearby. Now, we're not necessarily advocating defiling the box of other people's pick-up trucks with your sexual antics, but if you WERE to, you'd want to find either a blanket or piece of plywood to cover you guys, or otherwise make sure to stay below sightlines.
Crawl into the pickup truck. The secret here is having minimum height so the box hides you somewhat. That means having the woman laying flat on her back. The man, once inside her, should have his legs on the outside of hers, with his chest tightly against hers while he thrusts back and forth. In this scenario, the woman has to be pretty still, but hopefully she'll get enough of a rush from the location. If the truck starts to drive off, give a friendly tap on the back window so the driver stops, and then cover up your deeds by thanking to driver profusely; tell him you and your lady friend were taking a shower together, naked, somehow fell over your balcony to your almost-death, and that the pickup truck saved you from a deadly meeting with concrete. That'll fool 'im.
4. Bushwhacker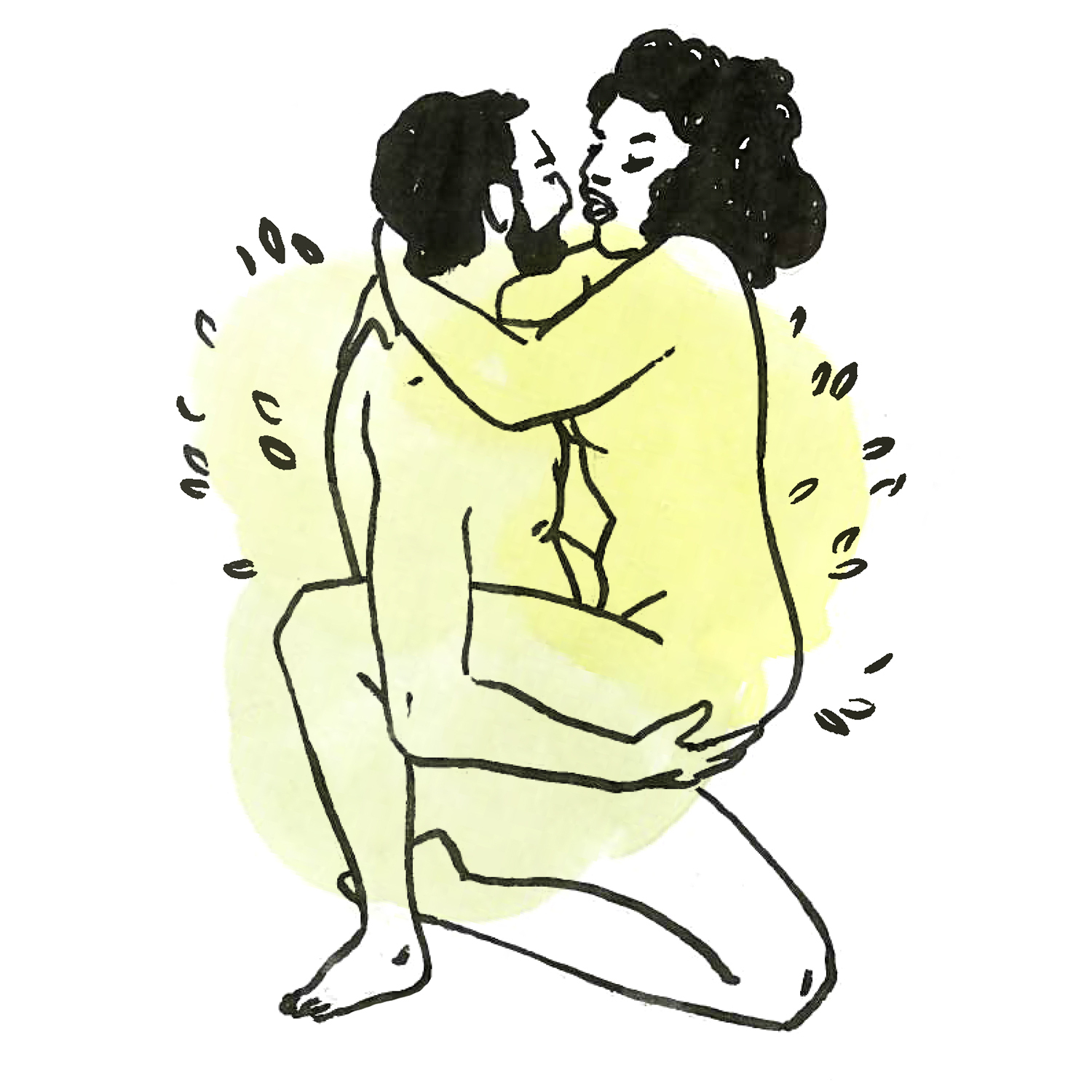 Locale: Backyard/garden.
We've all done it — or at least wish we'd done it: Sex in the bushes reminds us of our misspent youth, curfews and naughtiness. You don't even have to leave your property — but feel free to do it on other people's. Surely they won't mind. She doesn't want to get her clothes dirty or touch the icky ground, so be a gentleman and kneel at her service. Wrap her legs tightly around your waist, and hold her close so she doesn't have to touch the undergrowth. This way you get the twigs and leaves in your knees and shins as you should, and she gets to have good sex and be treated like the lady she is.
5. Back Alley Bliss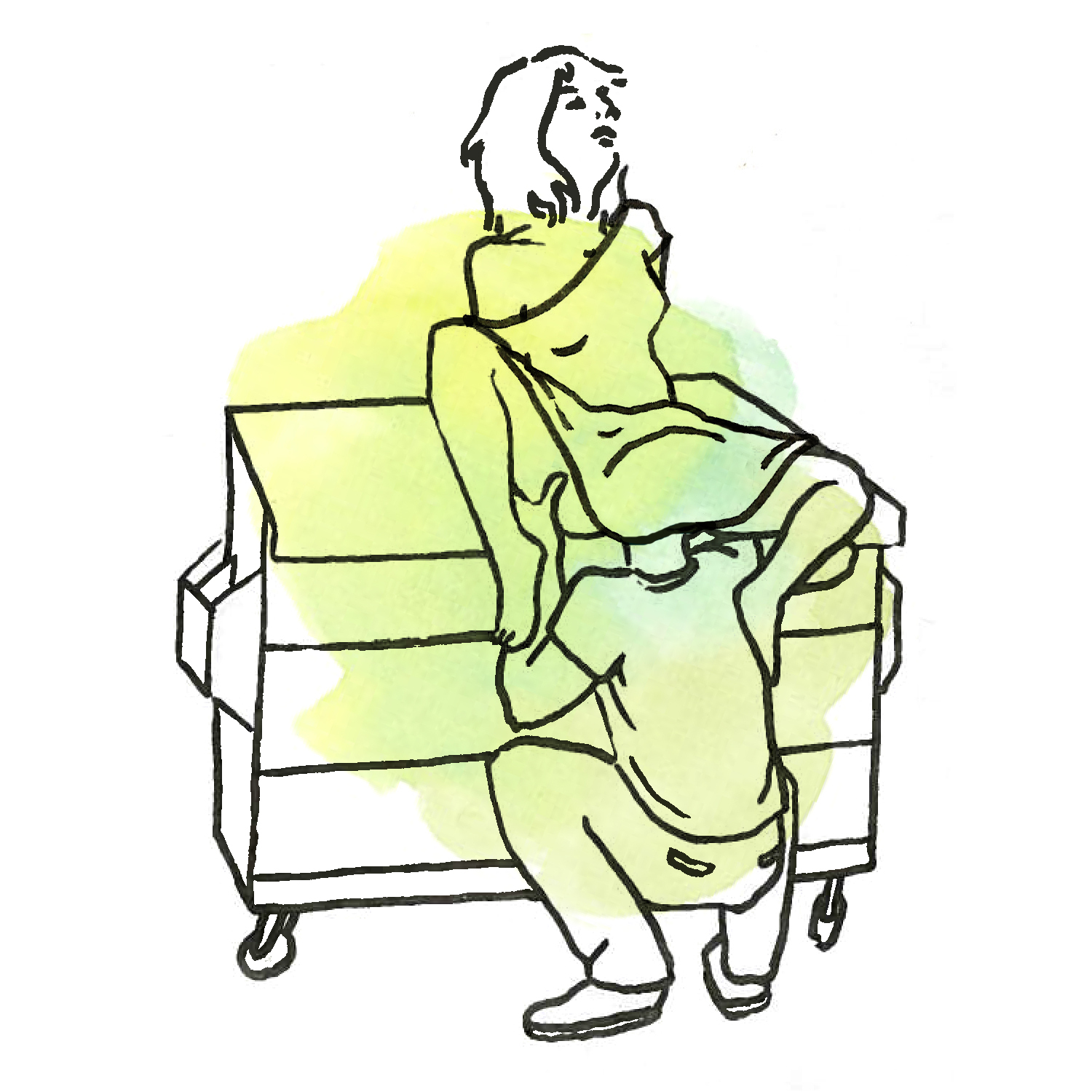 Locale: Back alley.
This one is only for you uber-classy folks out there. Say you've been thrown out of a bar with your girlfriend for attempting to couple on the dance floor. You need a place to get busy, but one that's almost semi-private. Boom! Back alley.
In every back alley there is a dumpster. Drop down the lid, hoist her on top of it and let her legs dangle over the edge. This way, you can perform oral sex on her while standing up! The thrill and novelty of it should be enough to hide the fact that you're getting it on in one of the filthiest locales on earth.
Taking It Outside
It is important to take note of who may be watching, as public indecency is a mortal sin and shall be punished with embarrassing fines, jail terms, criminal convictions, and the like. Keep out of sight of kids — mom and dad will probably be offended and disgusted, and parents like nothing more than to severely punish those who decimate their children's pure minds.
After a long, cold winter being stuck inside, it's a relief to have hilarious and ridiculous sex somewhere outrageously public. Choose your locations carefully, but without too much aplomb. You're not running for President (and if you are, you might want to reconsider), so keep giggling like school kids, and no matter who comes first, you both win awards for bravery and good humor.
Reviews
Tags