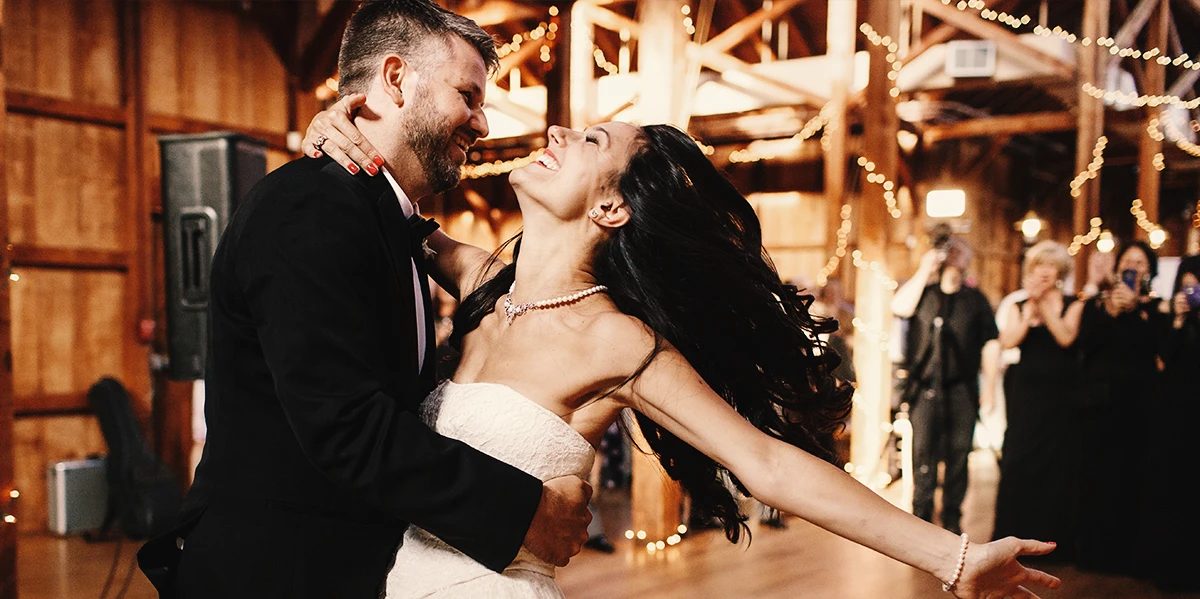 10 Common Wedding Songs And What They Reveal About Your Relationship
What your wedding song says about your future marriage.
By Nicole Weaver — Last updated on Aug 26, 2023
Photo: IVASHstudio | Shutterstock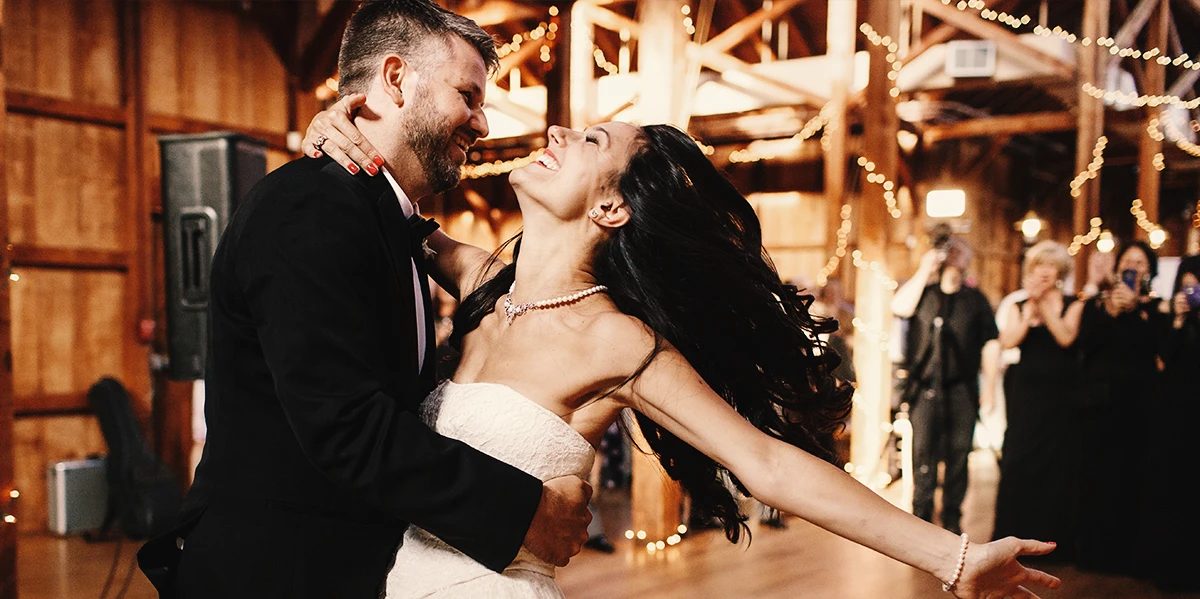 Many aspects of your wedding allow you to express yourselves as a couple to your guests. One of the most telling, however, is music.
The lyrics to a song can tell your guests how you feel about each other, while the genre can give them a taste of your culture and interests. We decided to pick 10 popular wedding songs and explain what they say about your relationship. Did we hit the nail on the head?
What these 10 common wedding songs reveal about your relationship:
1. "At Last" by Etta James
You are either mature or have mature taste. You also might have had quite a journey before finding the love of your life. What's a better way to celebrate than to dance to a song whose first words are a very long and happy "at last"?
2. "Marry You" by Bruno Mars
This wedding hit has been in a lot of places — and with good reason. It's a fun song, which means that you probably have a fun dance to go along with it. You and your significant other are probably known to be the life of the party and you will be taking advantage of the open bar on your big day.
3. "All of Me" by John Legend
You're definitely a romantic who is head over heels in love. You are probably going to be crying happy tears the whole day, especially during this song, and that's okay! You are very ready for the sacrifices that marriage will call for and you're ready to give it your all.
4. "XO" by Beyoncé
It's safe to say you love Beyoncé. She gives you life, she is your spirit animal, and if anyone said a bad thing about her, you'd lose it. You hope that you and your significant other could be the power couple that is Beyoncé and Jay Z. 
5. "And I Love Her" by The Beatles
You guys are more into the classic rock scene and probably wished you lived in another time to see all of your favorite bands live. This most likely would be the groom's pick since it's all about a man's adoration for his significant other so this is more about him.
He has a sensitive side and isn't afraid to show everyone how much he cares. Definitely a keeper!
6. "Save The Last Dance For Me" by The Drifters
You both are secure in your relationship. You might be flirty naturally and charismatic, but in the end, you both know that the other is the only one or you.
It wouldn't be that surprising if you are also that wedding couple who learned a choreographed ballroom dance to go along with this playful song.
7. "The Way You Look Tonight" by Frank Sinatra
Another telling song about how mature your tastes are. You both have been looking forward to your wedding day and want to remember this night forever.
The bride probably loves classic romantic movies and would probably pick Humphrey Bogart over Ryan Gosling any day. It's also safe to say your wedding was more on the flashy side.
8. "First Day Of My Life" by Bright Eyes
You are the laid-back couple who are very much in love. You might have had a simpler and smaller ceremony. You feel like the love that you share has changed your life for the better.
9. "Me and You" by Kenny Chesney
This is a choice made by the country couple. Your wedding possibly took place in a church or barn, and possibly involved cowboy boots. Either way, this song is beautiful and speaks about how extraordinary your love is.
10. "You & I" by One Direction
You are probably young, or just young at heart. You're also an optimist. You know that love sometimes doesn't last forever, but you know that nothing can break your bond.
More for You:
Zodiac Signs That Are Terrible At Relationships (And Why)20 Little Things Women Do That Guys *Secretly* LoveThe Perfect Age To Get Married, According To Science5 Little Ways Men Wish They Could Be Loved — Every Single Day
Nicole Weaver is a senior writer for Showbiz Cheat Sheet whose work has been featured in New York Magazine, Teen Vogue, and more.
Source: YourTango
Reviews