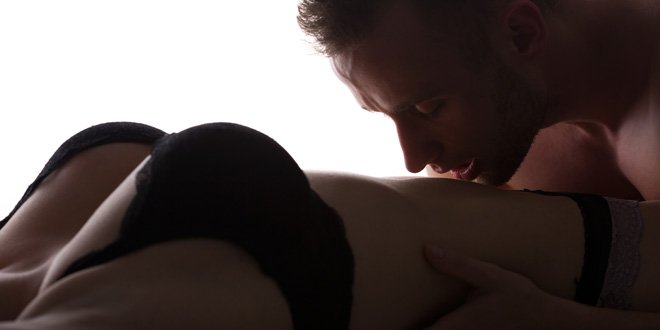 The 6 Best Positions for Giving Her Amazing Oral Sex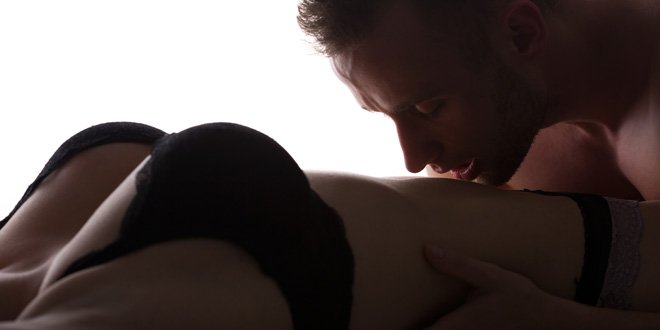 This article was scientifically fact-checked by Human Sexuality expert Dr. Laurie Mintz.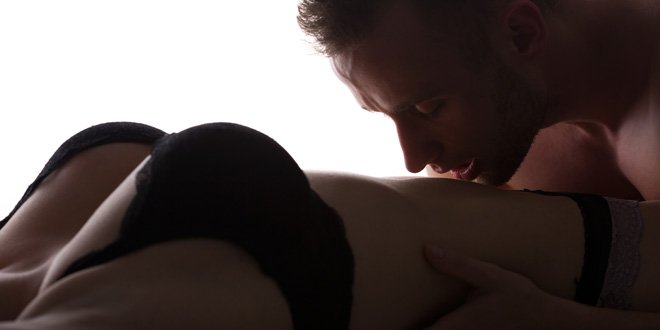 As our oral sex survey showed, LELO fans love to give as much as receive! Being the orally-enthusiastic practitioners that you are, we're sure you've honed your skills and techniques for offering your partner the ultimate in oral pleasure, but have you thought about switching up the position you use? The right position can change oral sex from ho-hum to oh-yum!
Our Favorite Oral Sex Positions
1. The Classic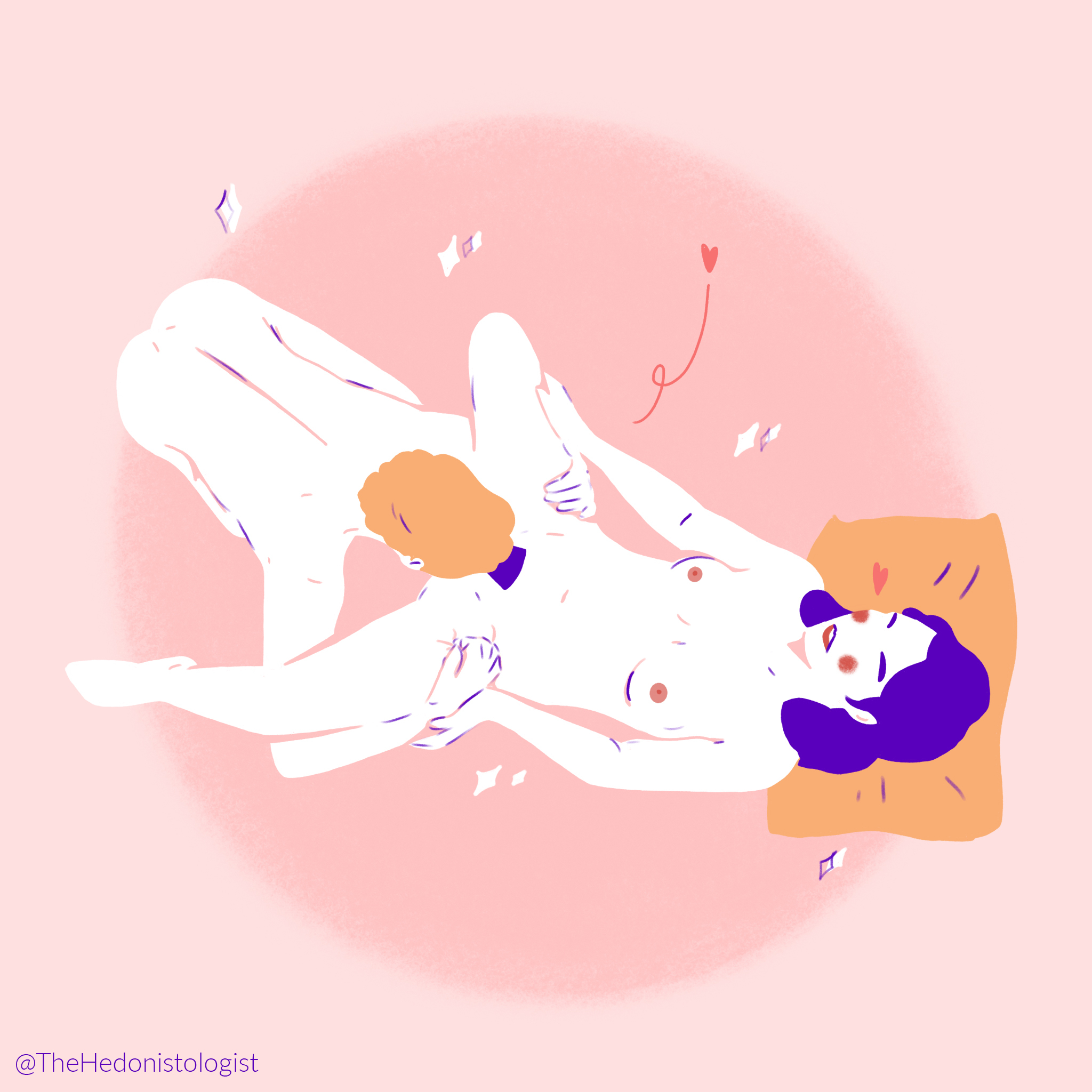 This is the tried and true position that most of us are familiar with. The receiving female partner lies on her back, with knees bent, while her partner lies on their stomach or is propped up on their elbows.
The Good
'Classic' doesn't need to mean simple. In this position the giver can wrap their arms around the back of receivers legs, offering support while she writhes and grinds against them, or restrains her while teasing with the lightest of licks.
The Bad
That being said…it can lack the dynamism of some of the following positions. If you and your partner aren't into eye contact (hot for some, distracting for others!) she may end up staring at the ceiling.
2. The Role Reversal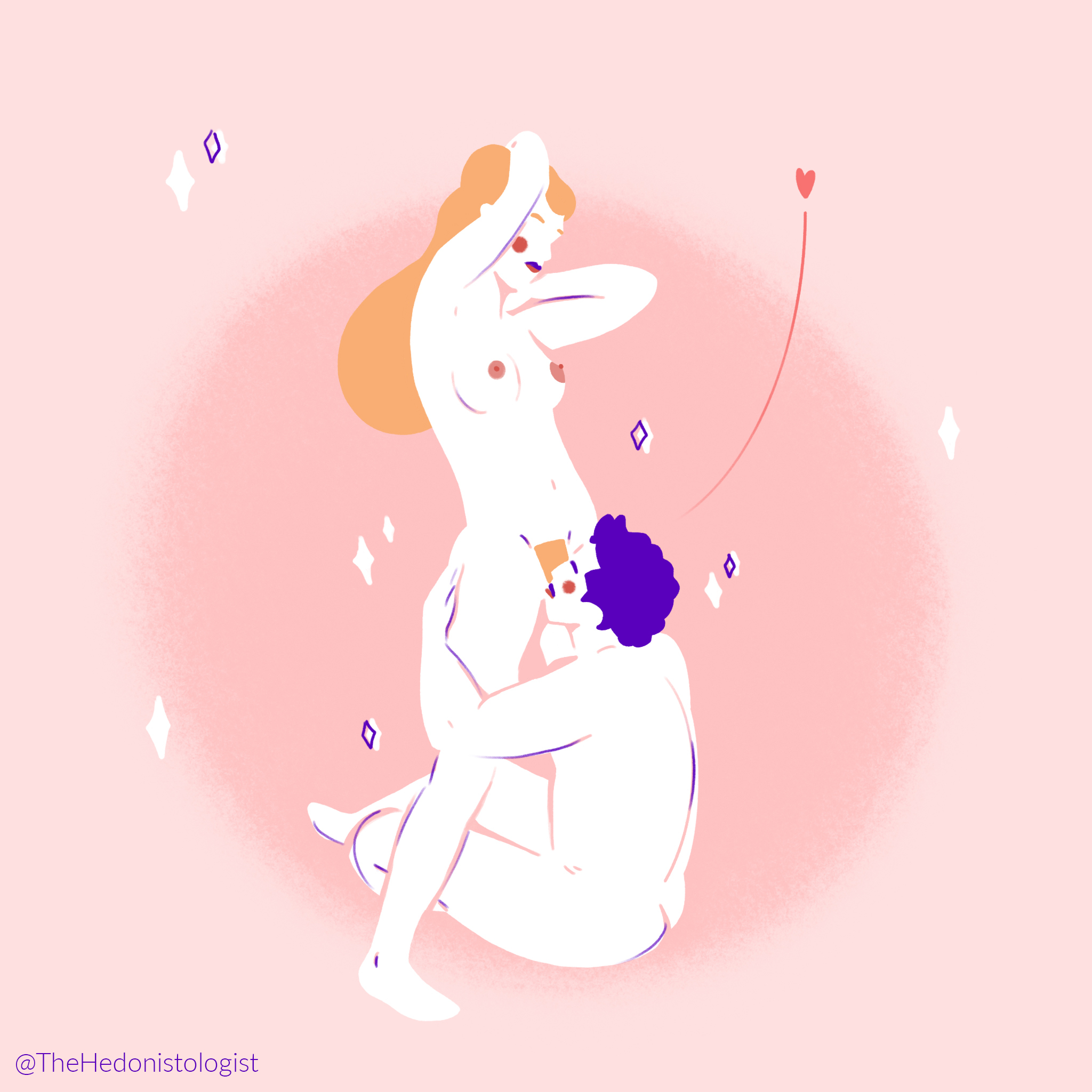 The receiver stands above her kneeling partner who angles under her, facing backwards if you want to give her a view of you pleasuring yourself.
The Good
Who says it's a man's world? By kneeling underneath your partner (extra hot if she's wearing a dress or skirt that you push out of the way) you've given her a visually-amazing treat that allows her to indulge in her dominant side!
If she leans forward, you may be able to position yourself so that you're facing the same direction as her – think 'upright face-sitting' – and let her get a good look at how much you're enjoying yourself.
The Bad
This is one of those positions that are highly height-dependent. If she is tall enough, it's amazing; if she's on the more petite-side, she may need to lean back against a wall and let you lift her slightly by the thighs or buttocks, making this position more challenging.
3. Bon Appétit
Pull up a chair…while she sits on the edge of a table or counter.
The Good
This offers a lot of the visual delight and dominant-element as #2, but with infinitely more comfort as both of your bodies will be supported. She can wrap her legs around the back of your neck and push your head with her hands, or lie back and luxuriate in your attention, while you don't need to worry about cricks in your neck.
The Bad
This position lacks intimacy that you both may prefer during sex, and, is again somewhat dependent on the height of your furniture.
4. Ridin' High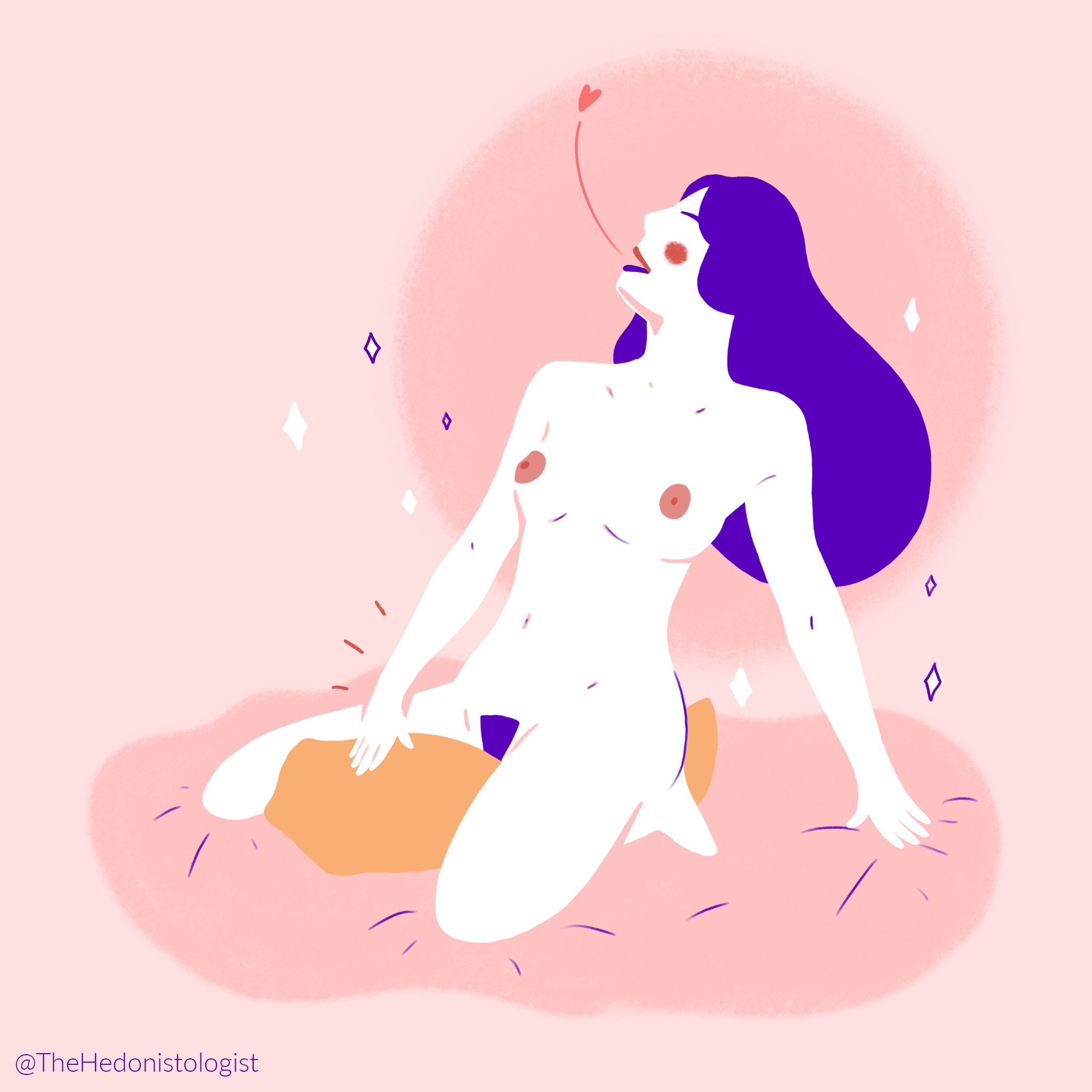 The giver lies on their back while the receiver straddles their face, either suspending themselves slightly above your mouth or grinding against it.
The Good
It's a move declared too much for UK pornography but we all know and love it. It not only puts you in a comfortable, up close position with a great view of your lady enjoying herself, but she also gets to choose between passively enjoying your mouth-work or taking control.
The Bad
Depending on her anatomy, this position may not be the best for stimulating her clitoris, but that can be remedied by alternating your tongue and a smaller massager like the MIA™2. As well, some women, either from feeling too 'exposed' or just plain dislike, just aren't too interested in being on top.
5. Doggystyle
There are two ways to position yourself here: from the Ridin' High position your receiving partner can move forward onto her hands and knees, or she can assume that position while you are kneeling behind her.
The Good
We're technically describing two positions (for you) on this one, so bear with us.
If your partner doesn't feel comfortable straddling your face and sitting upright, or merely wants a change, leaning forward onto her elbows or forearms is the perfect compromise.
If you're performing from behind her, this is the ultimate animalistic way to explore a wilder pleasure. Her hips will need to be lifted higher to allow access, but it is the perfect opportunity for you to also move into rimming while she uses a hand-held massager.
The Bad
Again, relative body-sizes may make this slightly awkward for some, and if neither of you are comfortable with even accidental anal stimulation, best to give this one a pass.
6. A Softer Side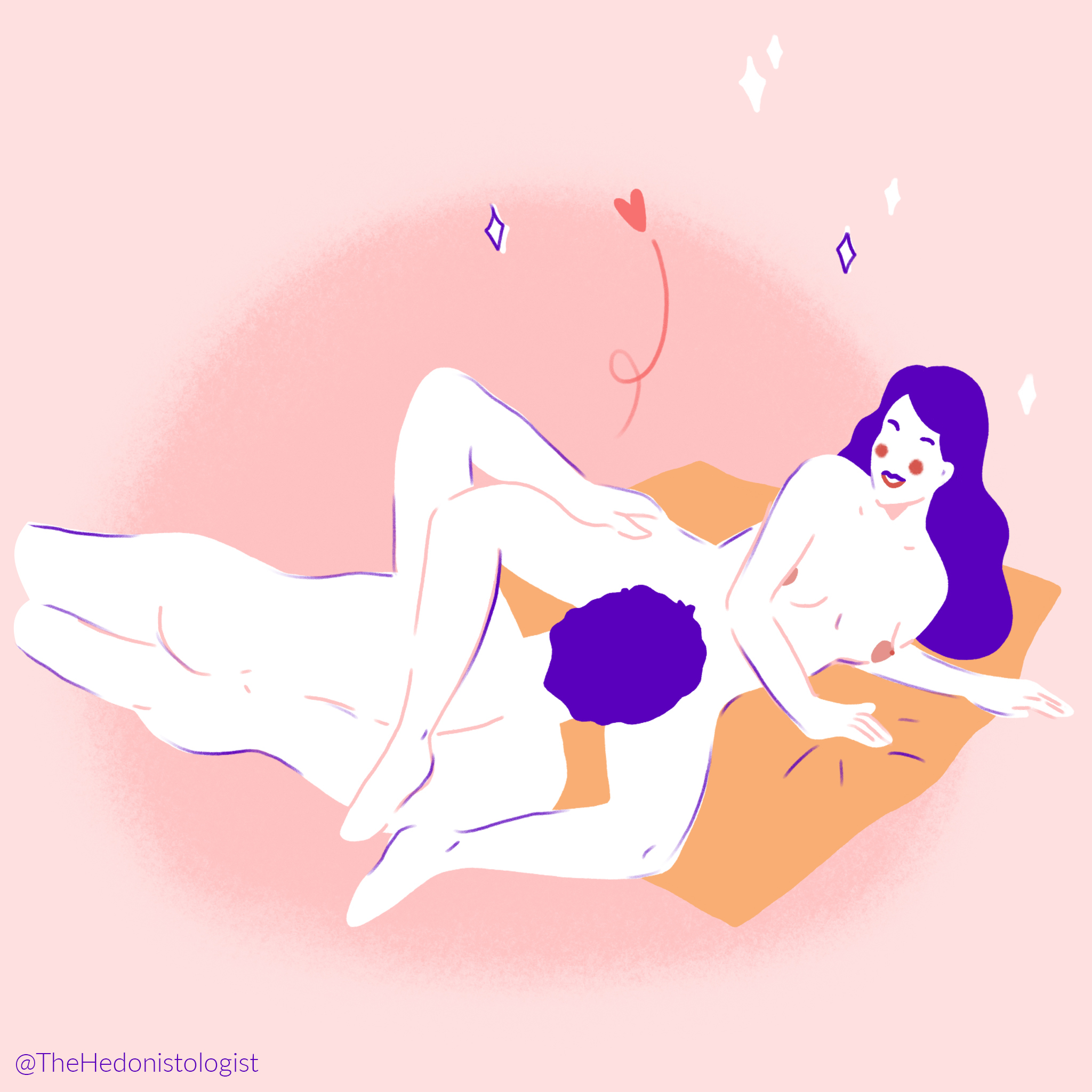 She lies on her side while you rest your head against her thigh for a slower, more intimate oral experience.
The Good
While we love the passionate, kinky positions above, sometimes we want something a bit more intimate, and for that, this is our favorite morning sex position. This position is perfect for a slower pace, and lets you caress her body, and she, your face, arms, and scalp.
The Bad
The limited movement allowed in this position may not be ideal for women, and it may cause a sore neck for the giver.
Conclusion
Sex, be it oral, anal or any other type, is all about feeling good and making your partner feel good. While there may be one specific position that you or your partner can climax most easily in, it doesn't mean that you should discount the pleasure you get from others!
Facts checked by:
Dr. Laurie Mintz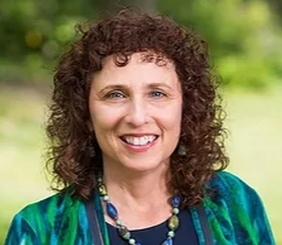 Laurie Mintz, Ph.D., is a professor at the University of Florida, teaching Human Sexuality to hundreds of students a year. She has published over 50 research articles and is a Fellow of the American Psychological Association. Dr. Mintz also has maintained a private practice for over 30 years, working with individuals and couples on general and sexual issues. She is also an author and speaker, spreading scientifically-accurate, sex-positive information to enhance sexual pleasure.
Website | Academia | Instagram | Facebook
Katy Thorn and Dr. Laurie Mintz
Source: Lelo
Reviews