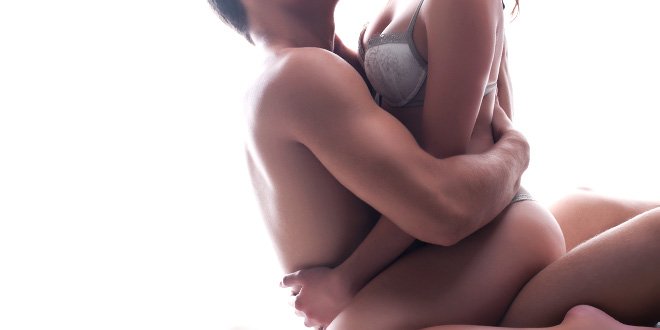 The 5 Best Positions for Exploring Anal Sex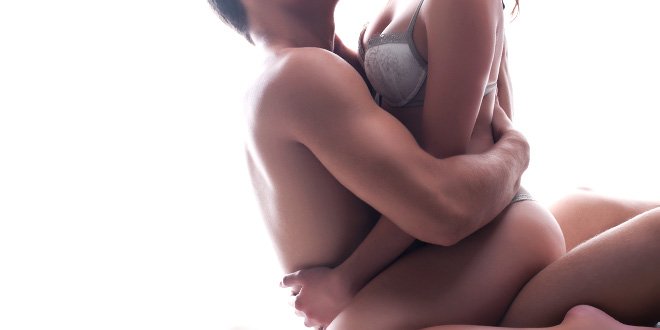 This article was scientifically fact-checked by Human Sexuality expert Dr. Laurie Mintz.
It's extremely important to learn to safely prepare for anal sex before engaging in it, so please check out Anal Sex Q&A with Dr. Zhana.
For as long as there have been people, there have been people having sex. And for as long as there have been people having sex, there have been hundreds of positions devised to do it in.
A quick glance at the Kama Sutra — a veritable compendium of penetrative positions — shows us that there is more than one way to skin a cat. Come to think of it, there is very likely a sex position called 'skinning the cat': you can go ahead and look it up and let us know what you find.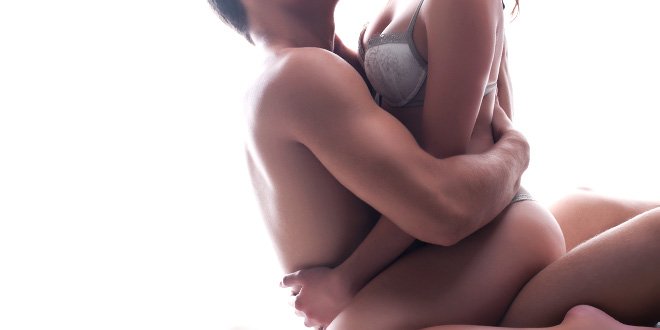 For all of these different positions we could name and describe off the top of our heads, it is still surprising how few people know when it comes to anal sex positions. It's not just doggy style — there are many different configurations for people who want to explore anal sex, and some that are easier than others.
Cowgirl

Difficulty: 2/5
This one could also be called the cowboy — obviously — and it is very enjoyable for the partner who is being penetrated, as it lets them control the speed and depth of thrusting. This level of control is what makes it perfect for newcomers when it comes to anal pleasures.
A more intimate way of enjoying the cowgirl position is to have your partner sit with their back against the headboard so you are both face to face with each other. Your partner can then lend some support by cupping your bottom in their hands as you grip the headboard.
Spooning
Difficulty: 1/5
There's nothing like turning a morning cuddle into slow sex, and the spoon position is perfect for lovemaking while you're having a lie in. This morning sex position is also great for anal sex while leaving both of your hands free to tease each other or incorporate a small, palm-sized vibrator for extra stimulation.
The Sidewinder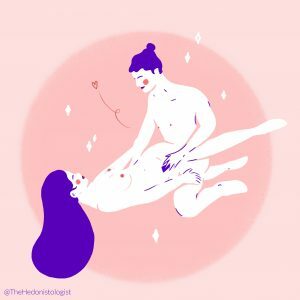 Difficulty: 3/5
Even though this one's a little more difficult, it is perfect for slow and deep thrusting. Start out by laying flat on you back with outstretched legs. The penetrating partner then straddles one of your thighs, putting the ankle of your un-straddled leg over their shoulder or along their side.
Once in place, you will turn sideways to their hips; their hands will be free to stimulate your erogenous zones while they rock back and forth on their knees to thrust. Depending on the size differences between you and your partner, this position will take some work to get right — just remember to take this one very slowly.
Doggystyle

Difficulty: 2/5
This position is an absolute shoe-in for a list like this, as its very likely the most common anal sex position there is.
Despite its widespread appeal, doggystyle still gets a 2 out of 5 for difficulty, directed at the penetrating partner, who has to be mindful of the speed, depth and force with which they're using as they dictate those aspects of it.
As with all sexual exploration; communication is vitally important. Keep the lines of dialogue open and you'll no doubt be anal aficionados in no time.
Missionary
Difficulty: 1/5
Hardly the boring or vanilla position that so many people claim it to be, missionary can be a fantastic position when it comes to anal sex.
Facilitate easier insertion and a better angle by placing some cushions beneath your butt to lift your lower torso off of the bed. You can drape your ankles over your penetrating partner's shoulders as he enters you slowly, and then BAM! You're having missionary anal sex. Add some twists to this position with choice dirty talk and this is hardly a vanilla position at all.
Conclusion
As with any position, anal sex or otherwise, different ones will work better for certain couples, based on their bodies as well as what kind of pleasure suits them best, so it's important to try a few to find the positions that makes anal sex pleasurable for both partners! Leave your best anal sex positions in the comments below!
Still Curious? You can read more expert articles about anal sex or go back to our Ultimate guide to everything about anal.
Facts checked by:
Dr. Laurie Mintz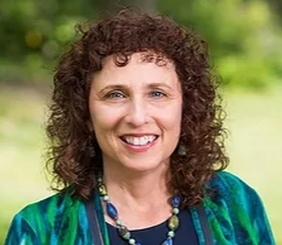 Laurie Mintz, Ph.D., is a professor at the University of Florida, teaching Human Sexuality to hundreds of students a year. She has published over 50 research articles and is a Fellow of the American Psychological Association. Dr. Mintz also has maintained a private practice for over 30 years, working with individuals and couples on general and sexual issues. She is also an author and speaker, spreading scientifically-accurate, sex-positive information to enhance sexual pleasure.
Website | Academia | Instagram | Facebook
Katy Thorn and Dr. Laurie Mintz
Source: Lelo
Reviews