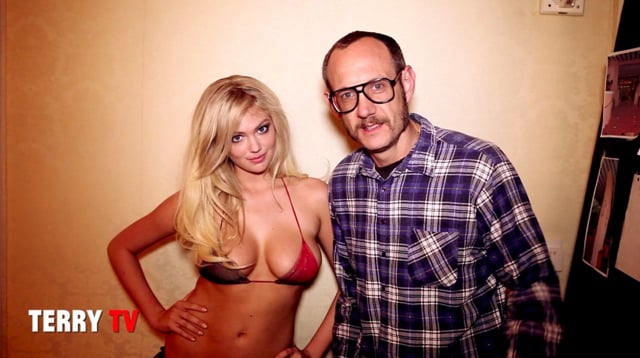 The 10 sexiest moments that broke the internet before that Kim Kardashian cover
It's official. Kim Kardashian's glazed buns have broken the internet. Her unbelievably sexy Paper Magazine cover is everywhere.
But Miss Kardashian West isn't the only famous female to bring the internet to its knees…
Melanie Iglesias teaches men a lesson or two (March, 2012)
Until Melanie Iglesias – pint-sized, Internet destroying, sex-goddess – came around, men didn't have the faintest idea what girls really do while getting ready or having slumber parties. Now, thanks to her multi-million viewed uber-sexy 'What Girls Really Do' video series, we all do. Thank God for that. We were worried for a while, there.
Tulisa wins FHM 100 Sexiest (May, 2012)
We're not sure if it was the plunging X Factor dresses or that online video, but in 2012 men in their thousands voted for Tulisa to win 100 Sexiest. When she did, the internet collapsed under the sheer weight of itself – with haterz in their droves kicking off about her taking the top spot. Shit got so crazy that the FHM server actually crashed three times (true story) and the office got firebombed (not true story).
Emily Ratajkowski does Blurred Lines (March, 2013)
What rhymes with 'hug me'? Emily Ratajkowski. Not really, but she did star in the most controversial, most talked about, and most sexy video of all time. Since then she's become a mahoosive Hollywood star, but she'll have to do something pretty gargantuan to top that performance.
Kate Upton does the Dougie (May, 2013)
Kate Upton- Cat Daddy from Terry Richardson on Vimeo.
In what might just be the most hypnotically incredible video ever made, the internet rightfully lost its shit when Kate Upton decided to show off her mesmerisingly sexy dance moves at a Terry Richardson shoot. We've only just regained composure now. I mean, that bikini? Those moves? Marry us, Kate. MARRY US.
Miley rides a wrecking ball (September, 2013)
The artist formerly known as Hannah Montana shook off her innocent Disney past by cutting off her long brown locks, breaking up with her fiancé and, erm, mounting a giant wrecking ball completely starkers. She also licked a hammer. And a foam finger. And a bunch of other stuff. It was all most unhygienic.
Jen Selter creates the belfie (January, 2014)
Before Kim Kardashian started parading her bodacious bottom around social media, there was only one belfie-taking beauty worth following. Fitness fitty Jen Selter became an internet sensation earlier in the year after posting a series of bum-shots on Instagram. Nowadays everyone is posting shots of their arse, but before Jen, it was still a thing of rare beauty. We salute you, Miss Selter, for bringing this noble hobby to the masses.
Shakira and Rihanna rub their bums against each other (January, 2014)
Back in January, Colombian beauty Shakira worked with Rihanna on her song Can't Remember To Forget You. We can't remember how the song goes, but we remember the weird-yet-very-sexy video, in which they spent several minutes bum-grinding. Between them, they racked up almost half a billion YouTube views, so they must have done something right.
Natalia Betancourt wins the World Cup (July, 2014)
Who? Que? Donde esta la biblioteca? The woman who won the bloody World Cup, that's who. Well, the Sexy World Cup, anyway. Little did Miss Betancourt know that when she was picked up by cameras cheering on her home team of Colombia that she'd become a global Internet superstar. Sofia Vergara, watch out.
Nicki Minaj releases Anaconda artwork (July, 2014)
Nicki is perhaps the only celeb lady giving Kim's now infamous Paper cover a bootylicious run for its money. In case you've got a very short memory, everyone went a bit mental over Nicki Minaj's ludicrous Anaconda single cover over summer, on account of her buttocks looking like two fully inflated medicine balls.
J. Lo and Iggy Azalea rub their bums against each other (September, 2014)
J. Lo and Iggy Azalea dropped a single called Booty. It's about the power of free speech in a capitalist society. Not really, it's about arses. At the time of its release, FHM described the music video as a "perfect, sexy, visual representation of the song title." The original description still applies.
Reviews
Tags