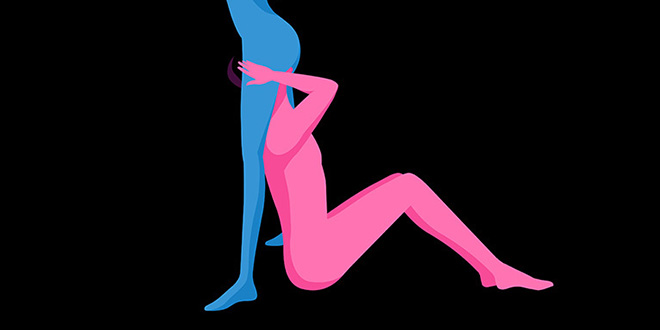 LELO Sex Position of the Week: Seated Submission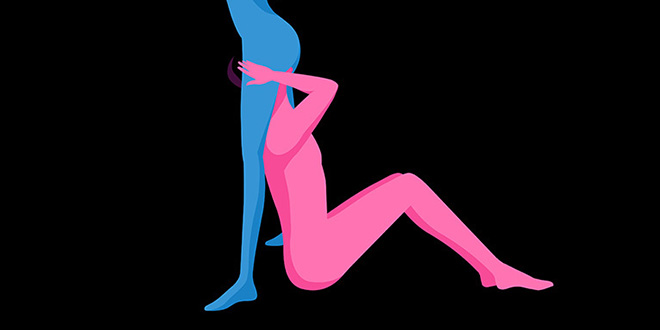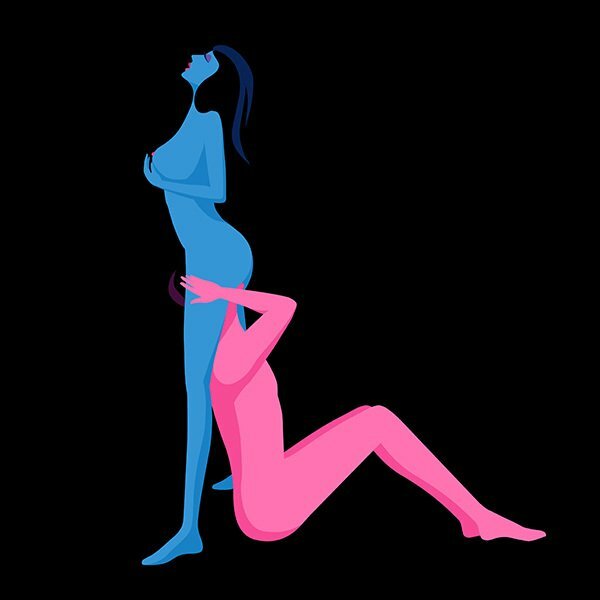 Difficulty Rating: 1/5
Pros: 
We make no secret about being fans of oral sex positions that switch things up, and if it lets us play with power dynamics too? That's even more delicious!
While oral sex of any variety is not inherently submissive behavior (despite what some outdated ideas about cunnilingus might say), it can be if you want it to. By placing the oral-performing partner on the floor in a position where they can comfortably offer complete and undivided attention, their partner can stand tall and simply enjoy receiving. Through eye contact and dirty talk, you're well suited to play 'powerful executive and new intern' or any other such fantasy you care to act out!
Cons:
This position is quite height dependent, but that's not its major con. It is simply much easier for the bottom partner to comfortably perform when using both hands on the receiver's hips or bottom  to steady themselves, which leaves them without stimulation on their body. This can be great if you're in to orgasm denial (may we including handcuffs?), but not so much if you want to experience equal amounts of ecstasy.
But, we have a solution! By using a sex toy like the F1S masturbator, the performing partner can place the vibrating toy on their penis and hold in place with their thighs, while the standing partner controls the intensity of the vibrations with their mobile phone!
And hey, if either partner gets tired of this position, it very easily turns into one of our favorite seated sex positions!
[related_article id="17723″ size="full" target="_blank"]
Katy Thorn
Source: Lelo
Reviews