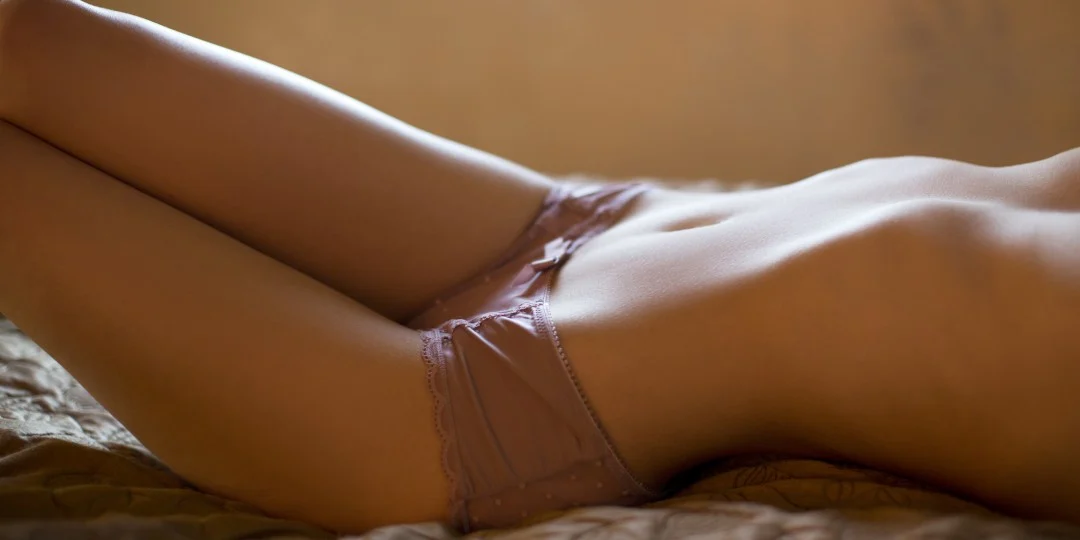 How to Help Her Orgasm Faster
Master These 7 Tips to Help Her Reach Climax Faster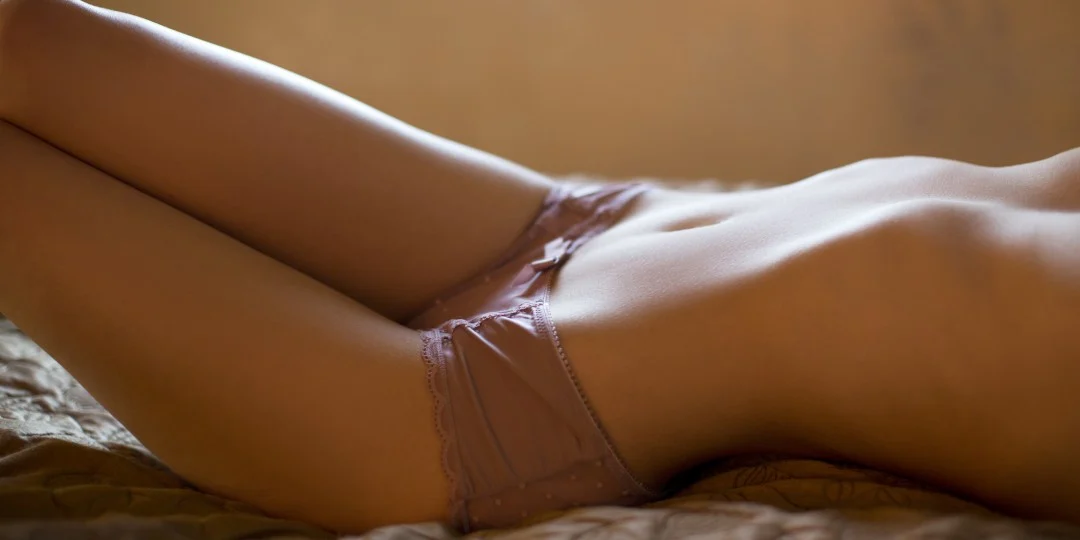 Master These 7 Tips to Help Her Reach Climax Faster
It's a common tale: You and your partner are going at it, and you thought everything was going well.
You kissed her deeply, she returned your moves with enthusiasm. You both took your time with foreplay and enjoyed oral sex, and you're about ready to release with a killer orgasm, but you know she hasn't finished yet. You've done everything you know to do, and still, it's taking her so long to reach her breaking point that you're afraid you might not last until her grand finale.
Even in healthy, happy and invigorating sex lives, a couple may experience a mismatched timing when it comes to orgasms. And though if you've had a few partners in the past, then you may know that the way women reach orgasm isn't quite the same as it is for men. 
In fact, a study in the Journal of Sexual Medicine found that women only orgasm 62.9% of the time with a familiar partner, while men orgasm 85.1% of the time. That's definitely a big difference. 
If her delayed timing — or your speed — is causing some difficulty in your relationship, you might be considering trying different tactics to help her reach orgasm faster. So read these tips — straight from sex experts and therapists — on how to get her to cum quicker than she ever has before.
Male vs. Female Arousal & Orgasm
If you really (really) try, then you can likely spend less than 60 seconds with your right hand a good porn clip and orgasm. It might be the way you release stress after a tough day at the office, even. 
For women, the process of reaching an orgasm is much more complex and needs a little more finessing than just rubbing one out. The truth is that for many women, an orgasm feels a little elusive. As dating expert and coach on E!'s Famously Single, Laurel House, points out: there are many women who have never had an orgasm… ever.
"Women are more in our heads. We are constantly thinking, listing, comparing, questioning, rationalizing, remembering, and getting distracted from the issue at hand — the sex," she explains. "We constantly have something else on our minds. Which makes it your job to keep us focused and in the moment. You have to get into our heads, not just into our bodies!"
Psychologist Nikki Martinez also notes that when it comes to helping a woman orgasm, being an anatomy expert (or at least an avid studier) is important, too: "If men can not find, or stay away from the mysterious G-spot, they are going to have a harder time coming to climax," she explains.
Tips for Helping Her Orgasm Faster
1) Communicate With Each Other
If you're wondering what you're doing right and wrong in bed, there's no better way to figure out how to improve than by asking the right questions. 
Open communication about sex is not only key to strengthening your relationship and bond, but it builds intimacy and a deeper connection when you're naked, too. It also will help her better iterate what she needs from you as a partner.
"Be aware of what she likes and what makes her feel good. Does she like it slow and deep? Does she like to kiss? Does she like to have her nipples squeezed? Then do that! So how do you know what she likes? Ask her! Talk about it," House says.
2) Find the Clitoris & the G-Spot
If making your girlfriend reach orgasm faster is really important to you, then the first lesson you must master is locating her most sexually sensitive areas: the clitoris and the G-spot. 
Once you've talked about improving your sex life and your desire to help her get the most out of your intimate time together, talk to her about how you would like to work on her sensitive areas, and ask for her guidance. 
She might not even know that most women can't physically orgasm from basic vaginal intercourse alone, and they need a little help by stimulating the clitoris (located just outside the vagina, at the top, under a 'hood' of skin) and the G-spot (located inside the vagina, on the inner wall.
Sex expert and commentator Coleen Singer says taking this step will begin the practice of healthier orgasms.
"The vast majority of nerve endings are in the clitoris," she explains. "There are virtually none in the barrel of vagina, aside from the mythical G-Spot, and unless attention is paid to provide clitoral stimulation during sex, there is a greatly reduced chance of her having an orgasm."
"Simultaneous G-spot and clitoral stimulation is far and away the fastest route to orgasm," Singer adds. "Entering her from behind is the best position for this because while you work the former, you can call up sex-toy reinforcements to take care of the latter." (More about that later.)
3) Work on Your Dirty Talk Skills
When you're having sex, you might only be thinking about her breasts bouncing as she moves or how wet she feels, but she might be thinking about what she's cooking for dinner, her presentation at work, if her best friend is over their ex-boyfriend yet and when they should meet for drinks. 
It's not that she isn't into having sex, it's that her desire might work differently from yours — and take longer for her to get fully in the mood. This is why dirty talking in her ear might bring her back into the zone, House says.
"Dirty talk is one of the best and fastest ways to get her to orgasm faster, harder, and longer!" she explains. "Why? Because it immediately injects you into her head — and that makes you the total package. You are in her body and in her head. That's where you power is and that's where her orgasm is."
4) Change Up Your Routine…
While every couple has the go-to position that benefits both of them, sometimes the way you're having sex is preventing her from reaching orgasm. 
Deep thrusting might feel really intense to you, and could be something you've been doing forever because you thought that the deeper you are inside of her, the better she feels, but Singer says there's a better technique that will make her more satisfied.
"Avoid deep thrusting, and instead try the Coital Alignment Technique," she says. "To do it, start in the classic missionary position then pull back so the base of your penis rests on her clitoris. Brace your feet against the foot of the bed and rock backwards and forwards rather than thrusting. Your penis gently massages her clitoris, which is great for her."
If that position doesn't work — don't worry. Even by trying it, you're illustrating to her how much you want to make sure she's happy in bed, and that the positions you do together work as well for her as they do for you. After you try a few things — talk to her. And just like you learn from mistakes or misses in any part of your life, take what you learn and apply it to future sex sessions.
"Be willing to do things you haven't tried before," Martinez says. "If a woman tells you that something helps her climax faster, believe her, she knows her body. Speak to her, let her teach you what works for her, and learn to seamlessly work it into your routine."
5) …But Know When to Stick With It
Experimenting in bed is great, and when things aren't going well, probably necessary, but that doesn't mean change is always the answer. Specifically, in the moment, if what you're doing is working — either because she's told you so or because you can sense her appreciation, stick with it!
"Sure, many guys like to swap up positions and activities, but once a woman has found her groove and is on the way to orgasm, it will probably just distract and annoy her if you do anything much different," Singer says. "When you start doing something that causes a positive response, keep doing it, at exactly the same speed and pressure. Save your new idea for next time."
6) Don't Get Too Orgasm-Focused
Finally, don't put too much pressure on her. If you're really in the moment and you want her to finish, telling her that likely won't help, and instead, might have the opposite effect and cause her to slip out of the sexy moment she was in.
Instead, focus on pleasuring her as much as possible. If you're following these steps and doing your job right, the orgasm will come naturally. If you get over-focused on the orgasm and keep asking about it or talking about it, there's a good chance she'll end up feeling too self-conscious to cum.
7) Try Using a Toy
If you are struggling, however, bringing in reinforcements isn't a terrible idea. Don't take it personally, but sex toys can sometimes really make a difference for men. Rather than thinking of them as your battery-powered competition, think of them as your teammates. Not sure what to try? Good thing you asked…
Sex Toys to Boost Her Pleasure
The Screaming O Vibrating Ring
If you're not sure where to start, a simple vibrating cock ring like this one from Screaming O can be a great starter sex toy to help get her off faster — and it has benefits for you too. "Disposable rings like Screaming O come with a one-time battery that can last up to 20-30 minutes and are cheap, so you won't mind tossing it if you don't like it," intimacy expert Miyoko Rifkin explains. "Once you know you and your girl like the idea of a little vibration between you (and a little support maintaining your erection) you can invest a little more money into a fancier friend."
$6.01 at Amazon.com
Adam & Eve Clit Sensitizer
Sometimes it just takes the right lube to get her to the big O faster — like this clit-stimulating gel formula from Adam & Eve. "This gel increases clitoral sensitivity to heighten response of the slightest touch or whisper of air by hyper-stimulating the clitoral nerve," explains sexologist Katy Zvolerin. "The gel boosts sensitivity and responsiveness to make orgasm (or multiple orgasm) easier."
$9.95 at AdamEve.com
ON Natural Arousal Oil
For a more natural clit stimulation formula, try this oil from ON. "This all-natural, cinnamon-based clitoral stimulant goes on a room temperature and slowly starts to tingle within 5-10 min (and lasts for about 15-20 min)," Stacy Rybchin, CEO of My Secret Luxury explains. "The tingling she feels is the blood flowing down to the clitoris, which kick-starts arousal and her own personal lubrication. Since she'll get aroused quicker, she'll also orgasm quicker and stronger."
$11.48 at Amazon.com
Satisfyer Pro
It's just a true fact that women take longer to reach orgasm than men do. So if your tongue is getting tired, why not throw a suction toy like the Satisfyer Pro into the mix to enhance your efforts? "Many women swear by this toy, which mimics cunnilingus with gentle suction, and 11 different settings that range from mild to wild," Zvolerin explains.
$69.95 at AdamEve.com
LELO Sona Stimulator
There are plenty of new toys on the market engineered to stimulate the clitoris in the most effective way possible — and the LELO Sona is one of the best. "Sona is not a vibrator," Rybchin explains. "It's a sonic clitoral stimulator that emits sonic pulses to the entire clitoris (not just the part you see but also the interior clitoral legs). Because Sona is stimulating the entire clitoris both externally and internally, she will orgasm quicker."
$99.00 at Amazon.com
Kinky Things to Try That Will Spice Up Your Sex Life
Simple Ways to Become a Better Lover, Now
Here's How to Give Her a Blended Orgasm
Source: AskMen
Reviews