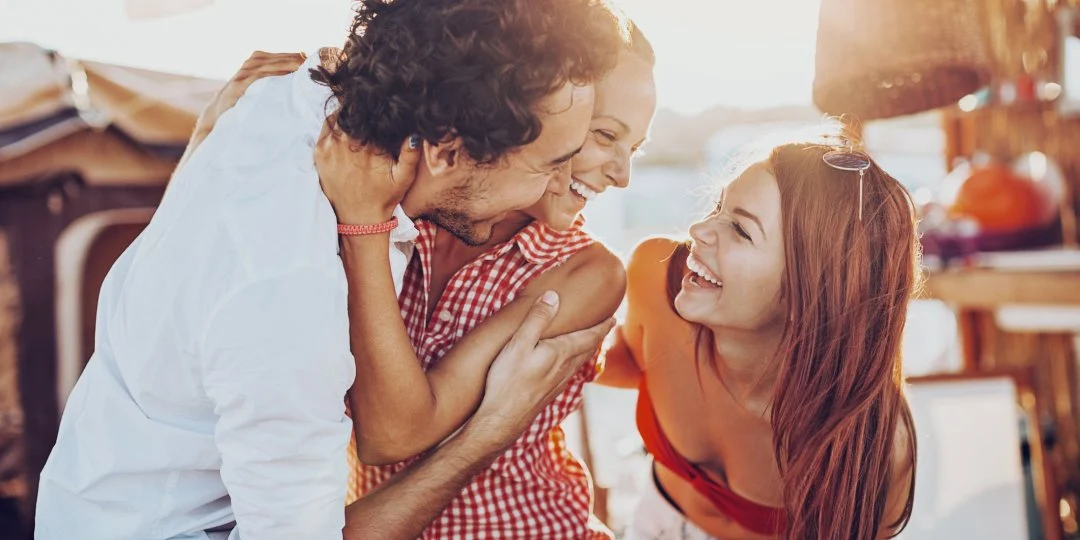 How to Find a Third Partner for a Threesome
3 Steps to Help Ensure Your First Threesome Is Perfect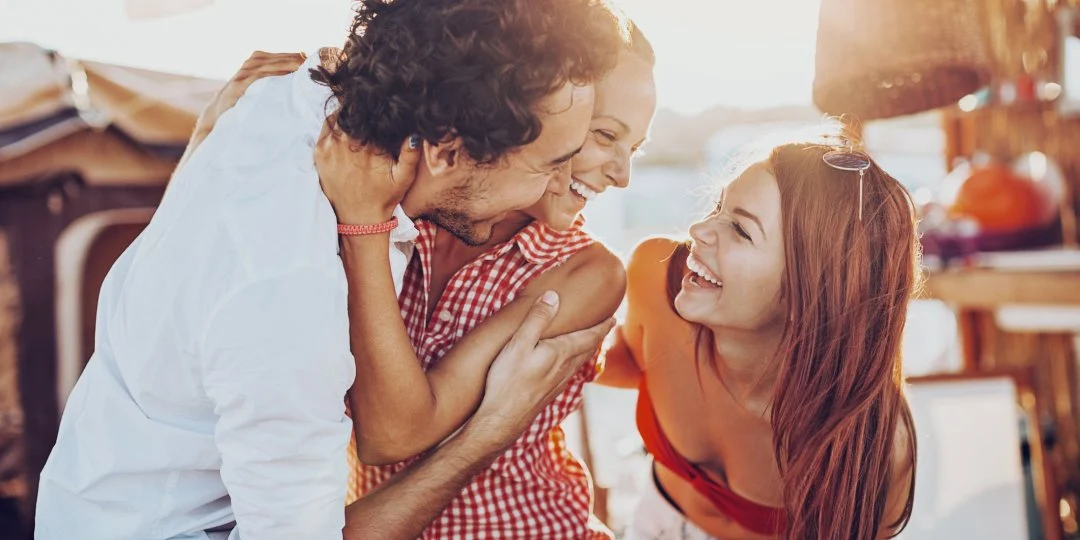 3 Steps to Help Ensure Your First Threesome Is Perfect
Whatever your reason is for deciding to try and have a threesome, let us be the first to congratulate you on adding this potentially hot experience to your sexual repertoire. Even if it turns out to be a one-time thing, as long as you and your partner are on the same page about what it'll mean for your relationship, it could be exactly what was needed to bring some fire and energy back to your sex life. But be weary.
"Being in a threesome can be a great experience but can also ruin a relationship," cautions Dr. Stacy Friedman, a clinical sexologist and sex coach. "You need to have good communication where you can discuss different scenarios in order to avoid unexpected circumstances where you or the partner may not know how to handle."  
If a couple is open minded and can speak freely about their expectations as to why they want to add a third (boredom, spice it up, explore bisexuality, etc.), have done their research and are secure in the relationship, they may be ready to add someone to the mix. "Relationship struggles such as jealousy, control issues, trust concerns and feeling like their relationship needs saving because they aren't attracted to their partner anymore, couples may want to reconsider," says Friedman. "If you feel that you are lacking intimacy and aren't focusing on the main issue at hand, adding someone to the mix can be quite damaging." 
Once you've considered the above and have mentally prepared yourself, the key to a good threesome is finding the perfect third. This is where it starts to become tricky, because finding someone for a menage a trois isn't easy. Once you decide to go for it, where's the best place to look for that third partner who'll be the kink to your vanilla side? Selecting the right person to bring not only into your bedroom but your relationship can be a tall order and a really big decision.
As this will be brand new territory for you and your partner, it's important to establish some rules on whoever it is that will be touching, kissing and sleeping with both of you. If you don't know where to turn, don't sweat. We talked to sex expert and commentator Coleen Singer, as well as clinical sexologist Dr. Stacy Friedman, for some tips on how to approach a threesome (and where to best find a third partner).
Looking for a Threesome Partner in Real Life
As with anything that's new or a bit intimidating, consider starting slowly instead of diving head-first into this new world of three-partner play. If you're still on the fence about having a threesome, whether at a hotel room or your home, a good first step toward multi partner play is visiting a swingers club. You may be surprised to know that you won't have to go searching at underground haunts, nudist colonies, or secret, speakeasy-like establishments to find a sex party.
As Singer explains, they're actually easier to find than you think: "In addition to actual sex parties held at private homes, many swingers clubs also have informal social gatherings at local pubs or restaurants for those interested in the lifestyle but who would like to just test out the waters a bit first in a comfortable way," she says.
It's important to do your research and not go to a place that doesn't have great reviews. Once you're accepted here, you'll feel more comfortable exploring fantasies and meeting new friends who share your same kinks.
How to Find a Threesome Partner Online
While swingers clubs vary in price, an escort service will feel more like an investment. If you're not quite financially stable to throw a few thousands toward an evening of sex, Singer says to try shopping online, but proceed with caution. There are plenty of scams that flood the internet, making a critical eye and mind essential for a good time. After all, if you lose money, or have an overall bad experience, it might dampen your opinion of threesomes moving forward. You can sometimes find a threesome partner on Tinder, especially if you're upfront about what you're looking for, but there are better options out there.
Googling "threesome dating site" will give you a big variety of results, and to make it easier to weed out the duds from the good experiences, Singer good warning: "The main thing to remember when it comes to any dating site is the reputation they have for fair and honest billing practices and iron-clad privacy protection (remember AshleyMadison, anyone?)."
With that in mind, here are some of the best hookup sites to look into:
XMatch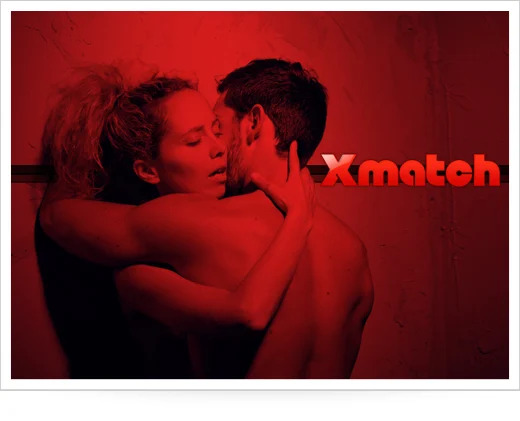 Best for: Joining the Community
When you're getting started, a simple turn on for you might be browsing through this robust database of folks with a similar kink or fetish. You and your partner can discuss what you like, what you're looking for, what works for you, and what is out of your wheelhouse. This "shopping"-like experience fosters a fun conversation that'll make you more comfortable talking X-rated. Images are also a big appeal to this site and there's also plenty of chatting going on, so you can dip your toes in without suggesting the rest of your body to follow just yet. This site is also trusted among the swinger community and known for its access to quick, fun, and easy connections. When you're ready to make a move, there will be plenty of choices to get you started.
Check out XMatch
FriendFinder-X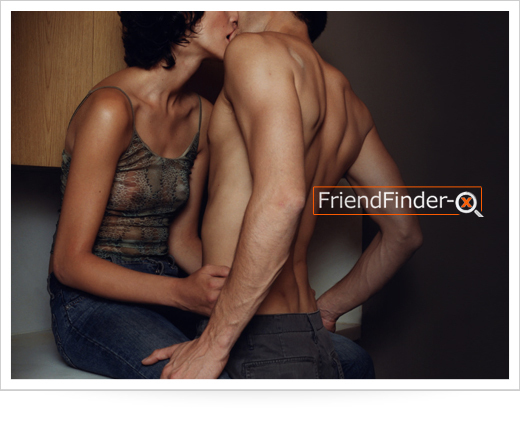 Best for: Newbies
Before you raise an eyebrow at the PG-rated name, rest assured that this site is anything but innocent. In fact that added 'X' at the end of the name speaks volumes. As Singer notes, this is considered the go-to website for many within the swingers community, mainly because it's about as open-minded as you can get. That's what makes it a good starting point to engage your senses, as well as your partner's.
Here, you can chat about your fetishes ad nauseam, or actually meet up in real life for a sexual encounter that fulfills your fantasy. This pick is best for those who are a little nervous about exploring their fantasies and want to ease into the experience slowly. You can take your time to meet new folks and enter into the "real word" at your own pace. The choice is yours with the orgasm up for grabs.
Check out FriendFinder-X
AdultFriendFinder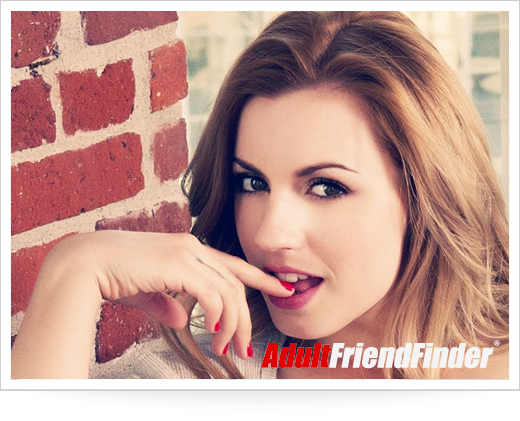 Best for: Couples
Another sexy choice during your threesome partner search is the appropriately named site, AdultFriendFinder. A a trusted destination by the community you're seeking to join, you can browse through profiles, find folks who have a shared X-rated interest and much more. With an easy-to-navigate platform, you won't have to waste too much time searching for what you need, and instead, you'll be able to source and spot those who are looking for what you're looking for. To truly ensure that you both have your needs met, make use of their large database as it will add a new layer of eroticism to your relationship.
Check out AdultFriendFinder
Feeld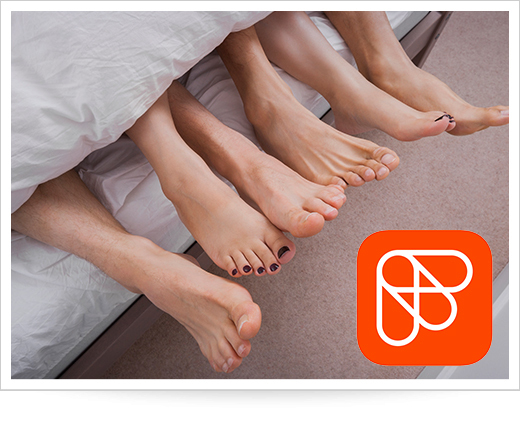 Best for: Not Using Tinder
Numerous articles harp on the general frustrations regarding couples on Tinder who are seeking a third. To keep things cordial, consider Feeld instead. The app debuted as 3nder, the "Tinder for threesomes" in 2016, but soon rebranded after being sued by Tinder. The first iteration was specifically for threesomes, but has since become a forum for non-normative relationship models with 18 different sexual identifications to choose from. It welcomes couples and singles from all over the sexuality spectrum, uses Facebook to verify users and has the ability to hide Feeld profiles from friends for privacy reasons.
Check out Feeld
Choosing a Third for Your Threesome
When there is a man and two women in a threesome, the woman in the relationship often approves or disapproves of the third.
"It is usually the better way to move forward knowing that she is comfortable with the person that her partner is planning on being intimate with and that can help avoid any unnecessary trust or jealousy issues," says Friedman. "When the man chooses, more often than not it doesn't go as well. Of course, the man can have a say in the options but the woman has the final say."
A major discussion should be if the third will be a good friend who the female partner already trusts and is comfortable with, or if they would rather go online and find someone that will be in, out and never heard from again. It is a decision both you and your partner need to be on the same page with.
"When you connect with someone from the app, I highly suggest you meet somewhere first that is not at the place where you will do the deed," advises Friedman. "It is important for everyone's comfort and safety to go to a coffee shop, a bookstore or a bar, just to at least have an introduction and feel the connection and energy."
Once things get a little more comfortable, you can discuss the plan, each other's sexual health and what you're comfortable/uncomfortable with doing. 
Once you've found the site that works best for you and your partner, follow these basic steps to turn up the heat and find that menage à trois you're both dreaming about:
Set Up a Profile
Depending on what you both want out of the experience, you'll have to decide if you want to set up a couple profile or an individual one. The perk of an online dating profile made for two is that the threesome partner can easily figure out if they're attracted to what you mutually offer, without having to be introduced to another half at a later date.
Pick the Right Photos
Into S&M? Maybe you're a fan of foot play? Whatever your shared kink is, make sure your photos illustrate what gets you both turned on. Though it's OK to have a few individual shots, especially ones that show off your bodies, it's also a smart idea to have a couple images to show how you interact with one another.
Send a Message
Once you both find someone you deem attractive, it's time to get the conversation moving! Your opening message should be the perfect balance between strong and subtle. Most online dating experts suggest beginning with a statement that's complimentary or comments on a shared interest, and ending with a question to provoke sexy banter.
How to Conduct Yourself in a Threesome
A threesome is the ultimate male fantasy for a lot of guys, but it comes with responsibility of consistently checking in with your partner.
"He should always be aware of boundaries that were discussed, and possible boundaries that were unspoken to make sure that he is being respectful to the most important person: his partner," says Friedman. "If there is a question as to what is or is not allowed, he should call a time-out or just look his partner in the eyes and ask if they are OK." 
While his partner is the priority, a man should also check in with the third person present, and include her in every step of the decision-making process.
"There is always a chance that someone may enjoy the other person too much and want more where the other partner may not," adds Friedman. "If there isn't already a solid foundation between the couple, there could be jealousy, anger, resentment and guilt that can end the relationship." 
As long as you prioritize your partner, carefully vet your third using a reputable resource, communicate and practice enthusiastic consent, you should have a super sexy and positive experience. 
Can a Threesome Ruin Your Relationship?
What Makes Women Want to Have a Threesome?
How to Make Your Sexual Fantasy Real
Source: AskMen
Reviews