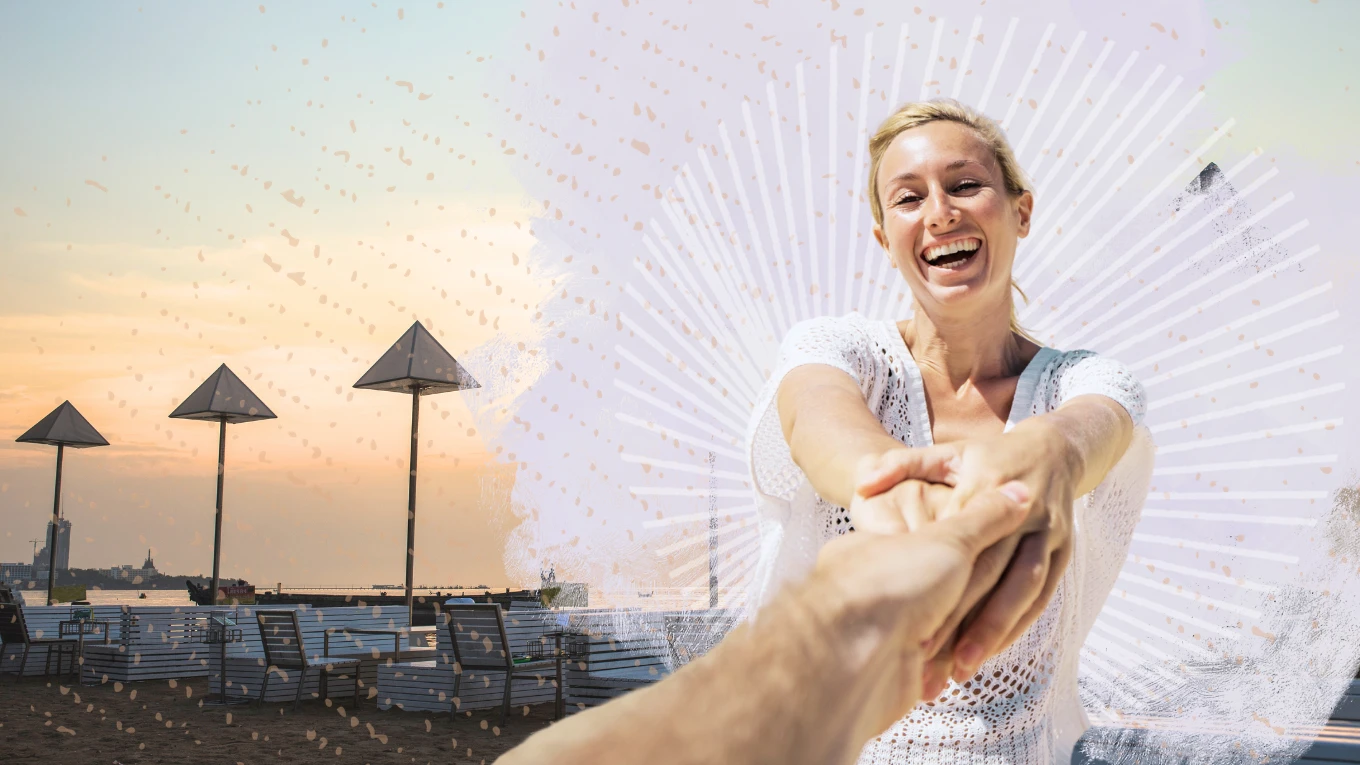 How To Capture A Man's Heart Without Getting Caught Up In The Myth That Men Should Be 'Dominant'
Romantic dynamics between men and women are never simple.
By Ronnie Ann Ryan
Last updated on Sep 29, 2023
Photo: TonyYao, swissmediavision | Canva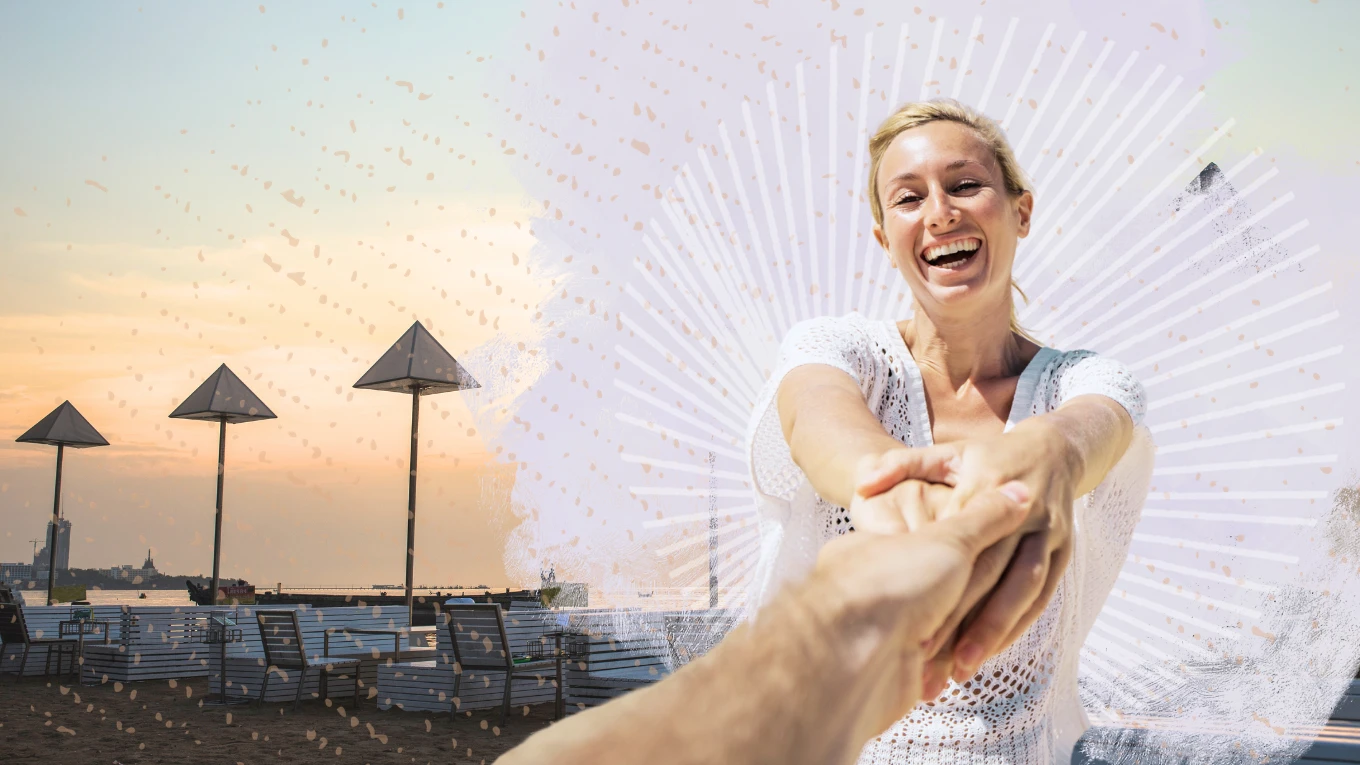 You've probably felt compelled to ask a man out on numerous occasions, but you might have passed the chance due to old, outdated social norms. A woman who prefers to be the one who is asked instead of being the one doing the asking might be compelled to turn the table for one of these three reasons:
1. You've been told that men and women are equal, so you don't see any good reason NOT to ask a guy out if you're attracted to him.
2. The guy you're interested in seems interested in you too, but he's taking too long to ask you out. You figure you may as well jump in to get the ball rolling.
3. You believe the man you're interested in is especially shy, so you want to make things easier for both of you by taking the initiative to ask him out.
It's easy to see why these reasons make sense. With the powerful shift toward generating greater gender acceptance and equality in the world, it seems like asking a guy out should be no big deal.
After all, we are movers and shakers in business and politics. We've climbed the corporate or political ladder to achieve success. Dating is one more place to take charge and get it done, right? Not exactly. The romantic dynamics between men and women are never simple.
Here's how to capture a man's heart without getting caught by the myths of dominance in dating:
1. Deconstruct the myth that dating is a ritual rooted in biology.
We have to understand that at the dawn of human societies, there was not the same gender-based division of labor. We were all hunters. Some took the lead in hunting, feeding, and protecting the collective. Others gathered plants, tended to children, and raised animals. Sometimes, these roles were shared and switched. Humanity would have struggled to survive if only a select few had the skills to get food or care for the ill.
The myth of the ancient instinct to take charge, be dominant, and hunt remains a problematic stereotype for men in the dating world today. These myths and stereotypes are the elements people misuse to claim biology and genetic science as a means to justify the socially constructed gender-based power imbalances of dating.
2. Make sure you know hunting and dating are not the same.
Men who rationalize there is an instinctual drive to be the dominant force in courtship, especially those who lay claim to the disproven idea of the alpha males, contribute to the gender inequity of contemporary dating.
The self-proclaimed full-blooded alpha male upholds a fragile tradition where he alone must choose the woman and takes charge of courtship. This idea is deeply rooted in the problematic molds of patriarchal property rights as related to marriage and offspring.
When you turn the tables and ask one of these borderline toxic "alpha" men out on a date, his sexism will probably shine through as he gets curious and starts to think he's going to get lucky. They might say yes to the date, but they won't see you as a long-term relationship option. When you ask him out and then pick up the check, you've assumed the traditional male role. This action can make him quite afraid he is losing his position in society.
3. Know how to navigate to a second date.
Now, let's imagine he said yes and went out with you on a first date, and the date went well, and you'd like an opportunity to see him again. If you ask him out for a second date, you have set an aggressive precedent — and now you are officially chasing him. If he is emotionally intelligent, is not inherently sexist, and is interested in you, chances are good he will accept your invitation.
On the other hand, self-proclaimed alpha males do not appreciate being chased, no matter how much gender equity they believe exists elsewhere in their lives. It goes against the grain of their socially imposed belief they must be the ones to take charge, make things happen, and dominate the world. Anything else is unacceptable since it makes him feel less masculine. You can feel free to let these guys go chase their own fantastical tales.
If you ask a man out, he isn't intimidated about it, and he thinks seeing you again is a good idea, he might try to take over the pursuit and ask for a second date. If this happens, the game is on! You might have found a possible equal who could be the catalyst you've been looking for to light up life.
If you only want a fling or something casual, asking a man out more than once is OK because you aren't hoping for anything long-term. So it doesn't matter who pursues whom. However, if you're looking for love, my best dating advice is to pay attention to how the men react when you take the lead and do the asking.
4. Look for investment
A person gets invested in another person when they have to make an effort in the relationship.
That's the purpose of dating, which is why dating experts implore you not to drop everything for someone you are dating or be too available. A little tension makes them have to invest in you and the relationship. Otherwise, you might be dealing with a hunter/hunted dynamic and those only end in the prey being consumed.
You don't have to take the fun out of courtship. You don't have to be too willing or too available. We seek experiences in which we can feel victorious, so create some love games for him to show his interest. When your potential love makes the right combination of actions and words to show their interest, and you respond positively, it is like winning the love lottery for them.
5. Share in the pursuit
Leave room for both of you to experience the victory and thrill of the pursuit. You don't have to play into the problematic "alpha male" myth of masculine identity. Instead, set up a situation that will allow you both to discover each other's magic that leads to romance.
Have fun with your allure, coyness, warmth, and the playful ways you draw him to you while leaving space for him to use the best of his personality to draw you closer.
Knowing how to capture his attention means you exude confidence in your desirability and think of yourself as "the prize".
6. Go ahead and access your charm
Be flirty. Men will find you easier to approach.
Be warm. Stay open and strike up friendly conversations with men who catch your eye.
Be playful. A light-hearted attitude will prevent you from taking any of this too seriously. It will also make it all a lot more fun. You'll soon discover how tempting your light-hearted ways are to men.
To find love, don't play into the myths. You'll be more successful in finding an equal by letting both of you engage in the pursuit and have a lot more fun along the way to find love.
More for You:
Zodiac Signs That Are Terrible At Relationships (And Why)20 Little Things Women Do That Guys *Secretly* LoveThe Perfect Age To Get Married, According To Science5 Little Ways Men Wish They Could Be Loved — Every Single Day
Ronnie Ann Ryan is a love and dating coach. Her advice has been featured in ABC, NBC, Fox News, BBC, NPR, MSN.com, Huffington Post, Fox News Magazine Online, Yahoo, and eHarmony, among others.
Source: YourTango
Reviews