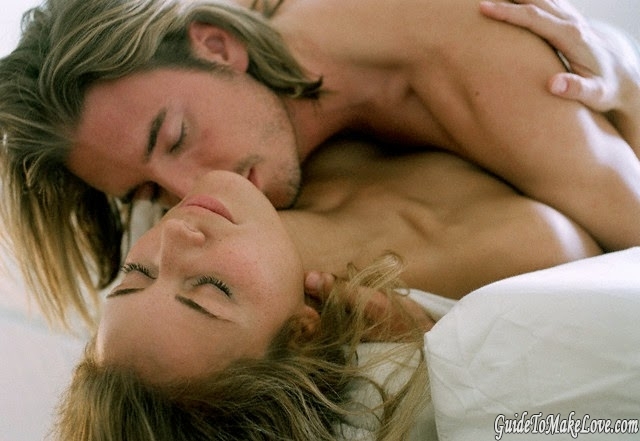 Our college dorms were about being functional. As long as we had a reasonably comfortable mattress and a sock on the door, we were golden. Growing up means a different caliber of dating and more consideration to your living space. If you don't want to spend the foreseeable future sleeping alone, you need a bedroom that your date will actually feel sexy visiting.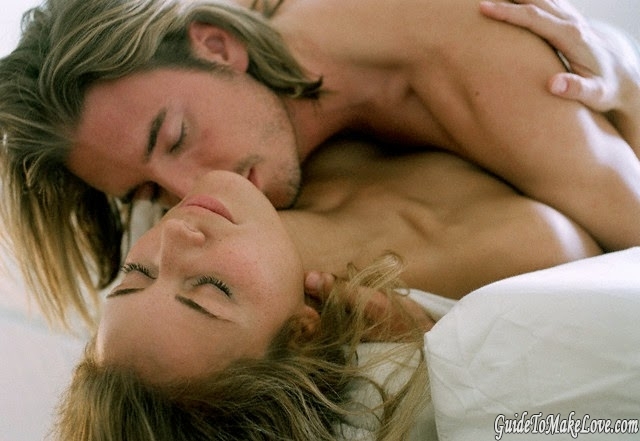 Adding sex appeal to a bedroom means never overlooking even the slightest detail. One light that accidentally shines too brightly, a single misplaced sock on the floor, or a tiny little stain on your bedsheets can be enough to put a damper on an otherwise perfect setting, says Joshua Pompey, an online dating and relationship expert. Women are likely to notice those details, and all the parts will add up to the sum of the whole. A perfectly lit room with soft clean sheets, romantic music, and scented candles will go a long way toward that magic moment when the two of you meet both of your needs together.
The Color Red
Whether it's a red candle, a red frame with a photo of you two in it, or even a red eye-mask and handcuffs, having the color red near the bed amps up the romance and energetically adds some spice to your bedroom, says dating expert Laurel House.
Give Your Room a Facelift (Or at Least Botox Injections)
How? Get rid of the clutter — it will take years off your room. Toss items you don't need or use. Store what you can't part with. Create sleek lines to show off your room's muscles, suggests Alison Tyler, author of more than 25 naughty novels, most recently Wrapped Around Your Finger.
Say Goodbye to Mom and Dad
You should not have a photo of your mom, dad or any other person's face you don't want to see during sex, says House. You might be so used to the framed family picture that you don't even really see it anymore, but your date probably does. And as your partner's eyes roll up just before she reaches that ecstatic moment, your mom's face will surely put a damper on the moment. Or when you tell her to call you daddy, and then she glances over to see a photo of your actual dad with a big grin on his face. Instant mood killer.
If you have children, your bedroom is not a place for their toys, clothes or shoes, either. Nothing can kill a sexy mood like stepping on a Lego or a tiny Hot Wheels car, says sex coach Nikki Ransom-Alfred. This is your sensual space, so keep it free of kiddie stuff.
An Alluring Scent
"At Babeland, we love scented candles, but especially love scented candles, that when burned, turn into a massage oil!" says Claire Cavanah,Babeland co-founder and co-author of Moregasm: Babeland's Guide to Mind-Blowing Sex. More than just an erotic accessory, sexy scents set the perfect mood for a sensual massage. Pour a little on the skin and enjoy the silky warmth. More than a candle, it's an encounter.
Scented candles help set the tone. Also, a scent like vanilla can help with setting a sexy mood as it's associated with making both men and women horny, says Marina Voron, MA, LMFT, a marriage and family therapist.
Get Naked
That is, purchase a nude painting or poster. Erotic art can put a room — and its occupants — in the mood, says Tyler.
Upgrade Your Bedding
"I know, you love your super-soft superhero sheets from high school. But she doesn't. It's time to grow up and get some adult sheets," says House. Silk isn't necessary, but the higher the thread count, the better. Save those superhero sheets for when she's out of town.
"A great set of sheets in earth tones rather than white are far sexier, as white makes you think and seem cold, but neutral tones make you feel and seem warmer," suggests Dana Claudat, a modern feng shui master and the founder of The Tao of Dana.
If you are really going for plush, a faux fur throw blanket never fails to bring magic to your space, says Claudat. The more soft and sensual the textures, the more you will be likewise perceived as sensual.
In the market for a new bed frame? If you want one that won't squeak during sex, a platform bed is your best bet, says Cathy Hobbs, an interior design expert and founder of Cathy Hobbs Design Recipes, a finalist on Season 6 of HGTV's Design Star. If a bed is on four legs, it will probably creak more, but a platform bed is low to the ground and basically supported by itself.
A Little Kink Factor Never Hurts (Unless You're Using Whips)
Bryce Gruber suggests adding a touch of leather to your boudoir. "Leather is inherently sexy, so working in a few key leather pieces can really up the sexy ante. Don't go overboard and end up turning your lair into an S&M dungeon, just try some leather throw pillows, a tufted calfskin headboard or a leather bed skirt — obviously the most suggestive of all bed skirt options."
While you're at it, House says, take your girl shopping. "Take your girl on an outing to the nearest sex shop, or visit an online retailer, and buy a drawer full of sexy toys. Make sure your playthings range from romantic to kinky to downright dirty!" says House.
Reviews
Tags