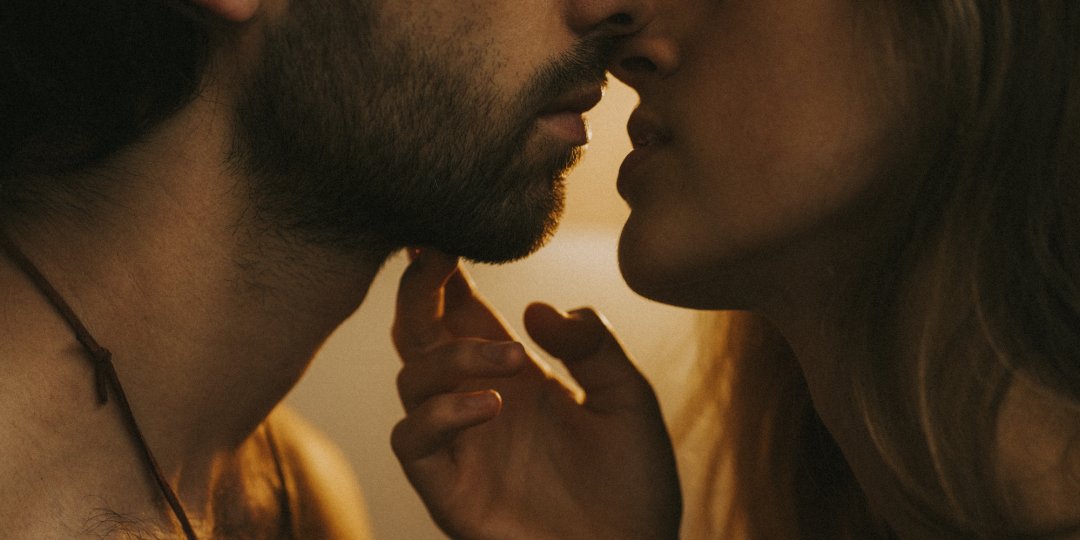 5 Most Common Male Sex Fantasies (and How to Share Them With Your Partner)
These 5 Sexual Fantasies Are Totally Normal for Guys to Have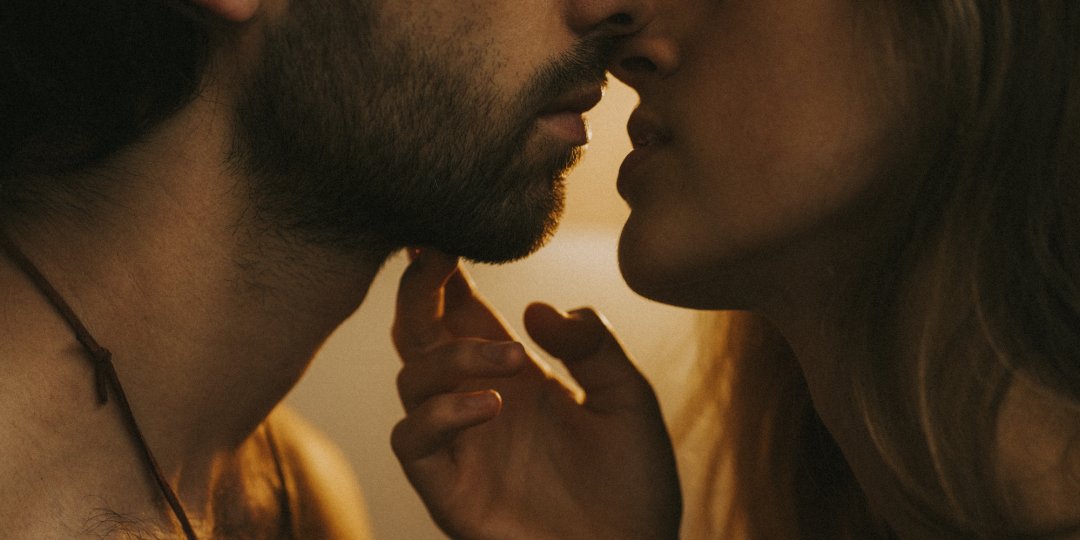 These 5 Sexual Fantasies Are Totally Normal for Guys to Have
Does the mere idea of a threesome get you hot and bothered? Have you secretly been curious about dabbling in the art of role-play? It's certainly a lot easier to keep your sexual fantasies instead of sharing them with your partner, but what's the fun in that?
If your partner is in the dark, odds are your fantasies will never come to fruition. Still, no matter how much you trust them or how long you've been together, just the thought of bringing this up in conversation can leave you feeling awkward and ashamed. What if they judge you? Will your proposition leave them offended?
While there may be shame surrounding some of your deepest desires, hiding them from your partner may do more harm than good. That's why most intimacy coaches highly recommend finding a way to communicate these fantasies to your partner in a way that doesn't coerce them or pressure them, but rather opens up an honest exchange. 
According to a 2018 survey, about 6 in 10 people admit they haven't shared their sexual fantasies with their partner. Conversely, people who share their fantasies are nearly 10% percent more likely to report being very satisfied with their sex life.
Jess O'Reilly, the host of the Sex With Dr. Jess podcast, says many people don't talk about their fantasies in order to avoid rejection — something that's ingrained in our survival instincts out of a need to belong. However, she emphasizes that divulging your desires, no matter how vulnerable and scary it may feel, can help your partner better understand how to get you in the mood, heighten your pleasure, and keep sex exciting in the long run. 
Below, experts share some of the most common fantasies out there, along with tips on how to share them with your partner.
5 Common Sexual Fantasies That Men Express Having
1. Threesomes/group sex
When Dr. Justin Lehmiller, a Kinsey Institute expert on human sexuality and author of The Sex and Psychology, surveyed more than 4,000 Americans about their sexual desires and attitudes, the number one fantasy that came up was threesomes or some form of group sex. In fact, he found that almost everyone, both male and female, had toyed with this idea in their mind at some point.
His research also revealed that women were more likely than men to fantasize about same-sex experiences. Unsurprisingly, a 2014 study in the Journal of Sexual Medicine revealed that straight men are more likely to fantasize about sex with two women, and also tend to want a more active role rather than a passive role during group sex. Some men may want to watch their partner have sex with another man without participating (known as "cuckolding"). 
According to O'Reilly, the appeal for threesomes seems to be rooted in several desires:
The desire to be desired by multiple partners and relish in that power
The desire to be physically overwhelmed (having four hands touching you or two mouths kissing you)
The desire to emulate what you see in porn
Of course, threesomes aren't for every couple, and you'll need to have a solid foundation of trust (and set some clear ground rules) before bringing someone else into your bedroom. This fantasy can trigger insecurities for some — your partner may wonder if they're not enough to sexually satisfy you, or worry that being intimate with someone else might open up an avenue for cheating.
That's why O'Reilly says you should be delicate when bringing this up, and rather than merely posing it as a "yes or no" question ("Want to have a threesome?"), digging into what it is that you find hot about this hypothetical situation.
"Why do you want to have a threesome? What are the benefits you expect to derive — personally, relationally, sexually, practically, physically, emotionally, spiritually? What are the risks?" she explains. "Make space for getting beyond yes and no and you'll have more meaningful and fruitful conversations."
2. BDSM
The aforementioned 2014 study above found that submission and domination themes were super common for both men and women. But while men are more likely to fantasize about tying someone up, women are more likely to fantasize about being tied up.
As intimacy coach Rebecca Torosian points out, this doesn't always mean channeling 50 Shades of Grey. Meaning, this fantasy can range vastly from slightly rough or aggressive sex to more extreme bondage, sadism, and masochism (BDSM).
"BDSM encompasses many different kinks," she explains. "It can involve tying your partner up, spanking, and an entire spectrum of other behaviors. Both men and women report enjoying assuming both roles."
According to O'Reilly, some people relish in the power trip of dominating, while others find a thrill in handing over control in a submissive role. 
"Being dominated allows us to escape from life's everyday responsibilities and relinquish the pressure to perform," she tells AskMen.
If you're not sure where to start in sharing this fantasy with your partner, O'Reilly suggests starting by talking about the feelings you're after rather than what props you want to use. Do you want to feel desired? Powerful? Subservient? Relaying this information to your partner can provide a nice transition into a discussion into your comfort levels with BDSM and rough play.
Even if your partner isn't willing to wield a whip or get tied up in chains, they may be open to the idea of playing with the power dynamic during sex.
3. Sex outdoors/sex in a public place
Ever thought about getting frisky on a park bench or at the beach? You're definitely not the only one — in fact, 66% of men and 57% of women have fantasized about getting it on in a public place, and a whopping 82% of both men and women have fantasized about having sex in an "unusual" place (like in a car or at the office).  
"This fantasy combines the risk of getting caught, the potential of performing (exhibitionism), and the power and excitement of breaking the rules," explains O'Reilly.
This fantasy may feel less awkward to share because it tends to have less stigma and shame attached to it. That said, be prepared for the possibility that your partner may not be on board with the idea. And if they are, you might ask them what their reservations are rooted in.
Are they uncomfortable with the idea of being caught in the act? If so, you might be able to compromise on locations outside the bedroom that give you that sought-after rush while still providing them the privacy they need — for example, a restaurant bathroom that locks.
4. Masturbation
A staggering 71% of both men and women have fantasized about being masturbated by their partner. Another 68% of women and 76% of men have thought about masturbating their partner. Some people also like the idea of watching their partner pleasure themselves.
Whichever route you're hoping to go, there are lots of different ways to approach sharing this with your partner. For example, you might verbalize it by saying, "I'm really turned on by the idea of touching you until you finish. How does that sound?" Or, if you're dying for them to bring you over the edge via masturbation, you could try simply moving their hand downstairs and hope they take the hint.
Remember: masturbation can feel like a vulnerable act because it's something we typically do in private. If it takes your partner some time to warm up to the idea, that's totally normal. Take it slow, opting to touch them or ask them to touch you on other parts of your body during foreplay. That way, you can ease into this fantasy at a pace that feels comfortable for both of you.
5. Forced sexual acts/rape fantasy
A 2009 study of undergraduates found that 62% of women have had a rape fantasy, while Lehmiller found that 54% of men had fantasized about this before.
"We derive pleasure from the feelings of submission, victimization, and aggressive desire," explains O'Reilly. "Rape fantasies are not an indication of real-life desires — the mind is simply a safe space from which to explore our edgiest thoughts. And the majority of us are capable of differentiating between thoughts (fantasy) and reality (behaviors). This is why we can fantasize and become aroused by a thought, but not seek out the fulfillment of a sex act that causes harm to ourselves or others."
To be very clear, just because someone has a rape fantasy does not mean they want sex forced on them, or to actually force it on another person. If you decide to bring it up with your partner, note that this is obviously highly sensitive territory. After all, feeling safe is of the utmost importance in order for sex to be pleasurable.
Tread very carefully in bringing it up this desire, and be sure that you're allowing them plenty of space to share their emotional responses to this idea. For instance, you might consider saying this: "I've often thought about how hot it would be if you wanted me so badly that you just had your way with me and didn't ask permission." You might also start by putting your feelers out to see how they feel about shifting the power dynamic during sex and letting you take the lead more (or vice versa).
Either way, let your partner know that their fears, apprehensions, and objections are heard and respected. 
"Reassure them that you enjoy being intimate with them and are genuinely happy to continue having sex in ways that feel comfortable and natural for them," says Torosian.
If you do decide to move forward with this fantasy, make sure to institute a "safe word" that you can use when things are getting uncomfortable for either of you. It's also crucial to set very clear boundaries about what is and isn't OK.
Regardless of which fantasy you're toying with, Torosian recommends introducing it to your partner in a fun and playful way. Invite them to tell you about their sexual dreams when they have them, and be willing to do the same. The more you create an environment of openness when it comes to sex, the easier you'll find it to be honest about your fantasies.
Above all, it's important to remember that a fantasy can remain just that — in your imagination. You are never obligated to act on it, or even share it with your partner if you don't want to. Besides, as O'Reilly puts it, "a fantasy is hotter in your mind than in real life."
Best BDSM Toys
Common Female Fantasies
How to Spice Up Your Sex Life
Source: AskMen
Reviews