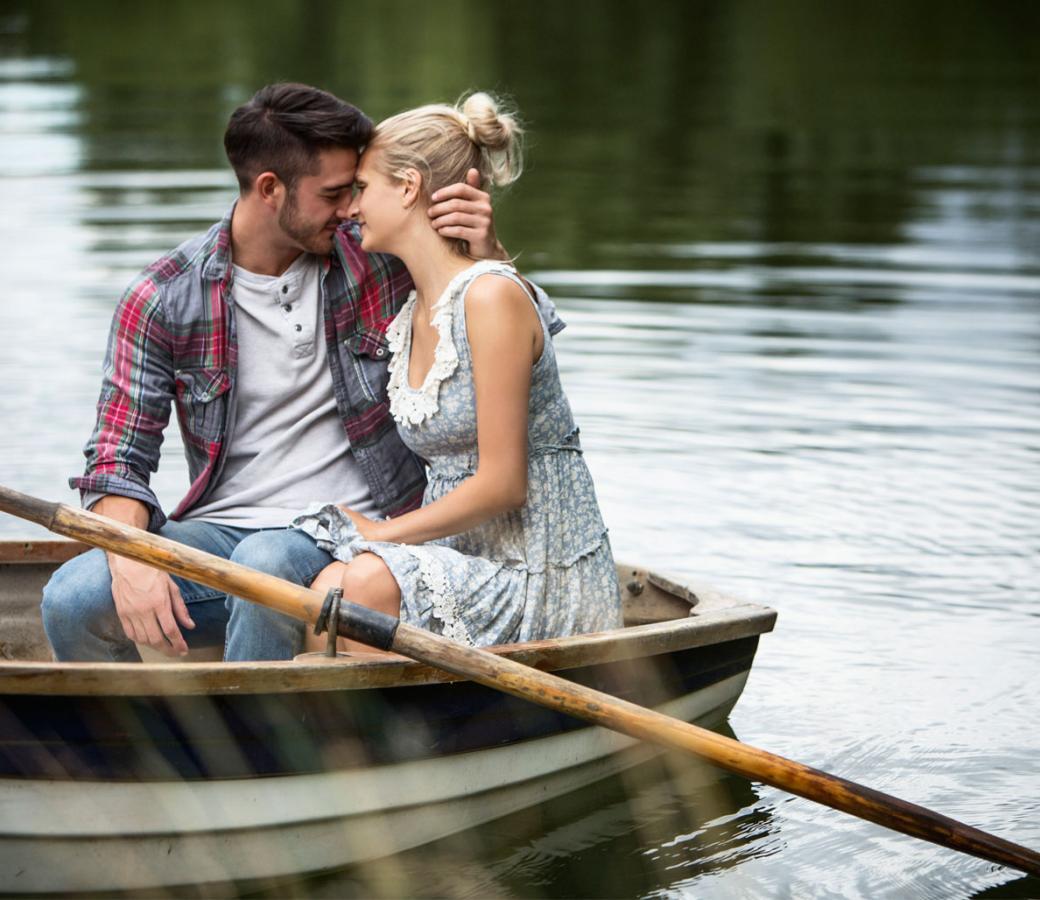 12 Crazy, Off-the-Wall Places To Have Sex
MF asked women to share their most insane setting for sex ever. And while we can't officially endorse the decision to get it on in these outrageous locations, we do encourage you to read this—and get some bust-out-of-the-bedroom inspiration.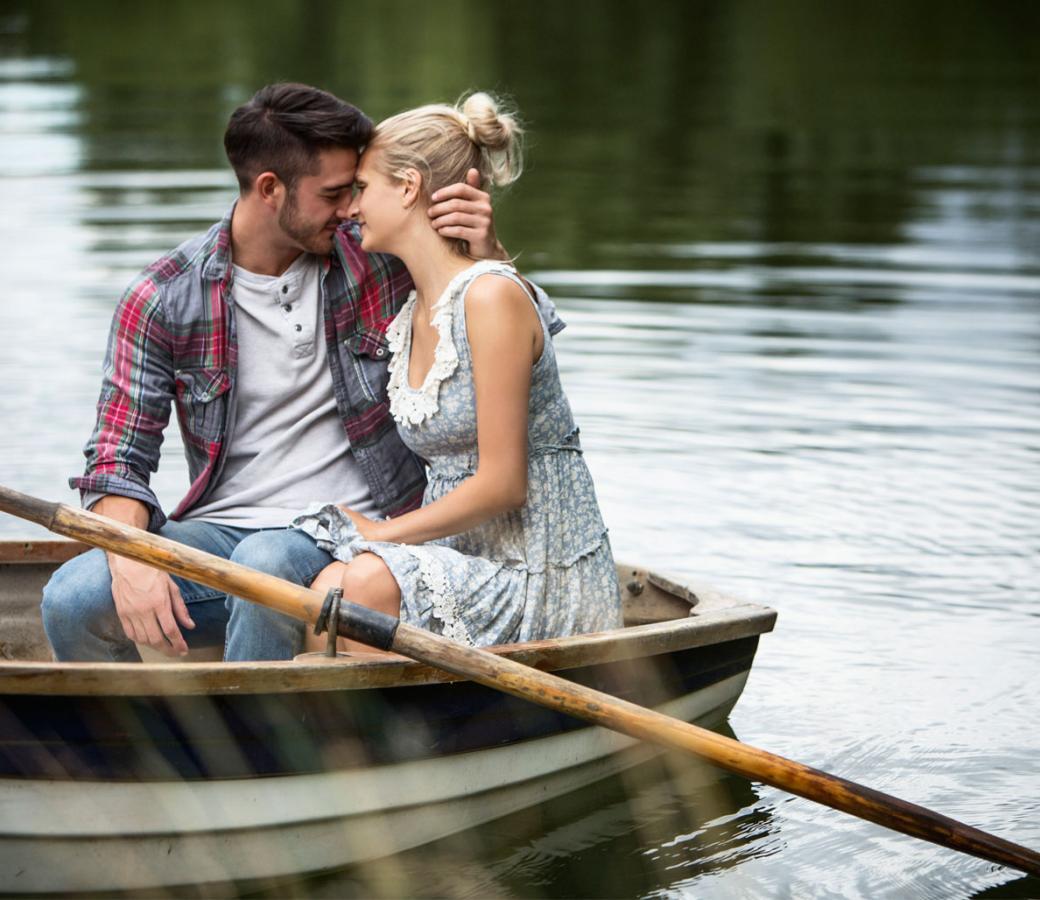 Row, Row, Row Her Boat
"After getting out of a serious three-year relationship, I was ready for some adventure when I went on a family vacation to the Virgin Islands. I met a guy, and we would sneak off at night to 'play' where our parents couldn't see us. I am not a swimmer, but I was brave enough to go out in a rowboat at night so we could be alone. Best move ever. I am 5'2" and he is 6'4", so I'm still not sure how we managed to have sex without capsizing, but it was perfect. The secret nature of it all—coupled with the danger I felt— made the sex so hot." —Dana, 22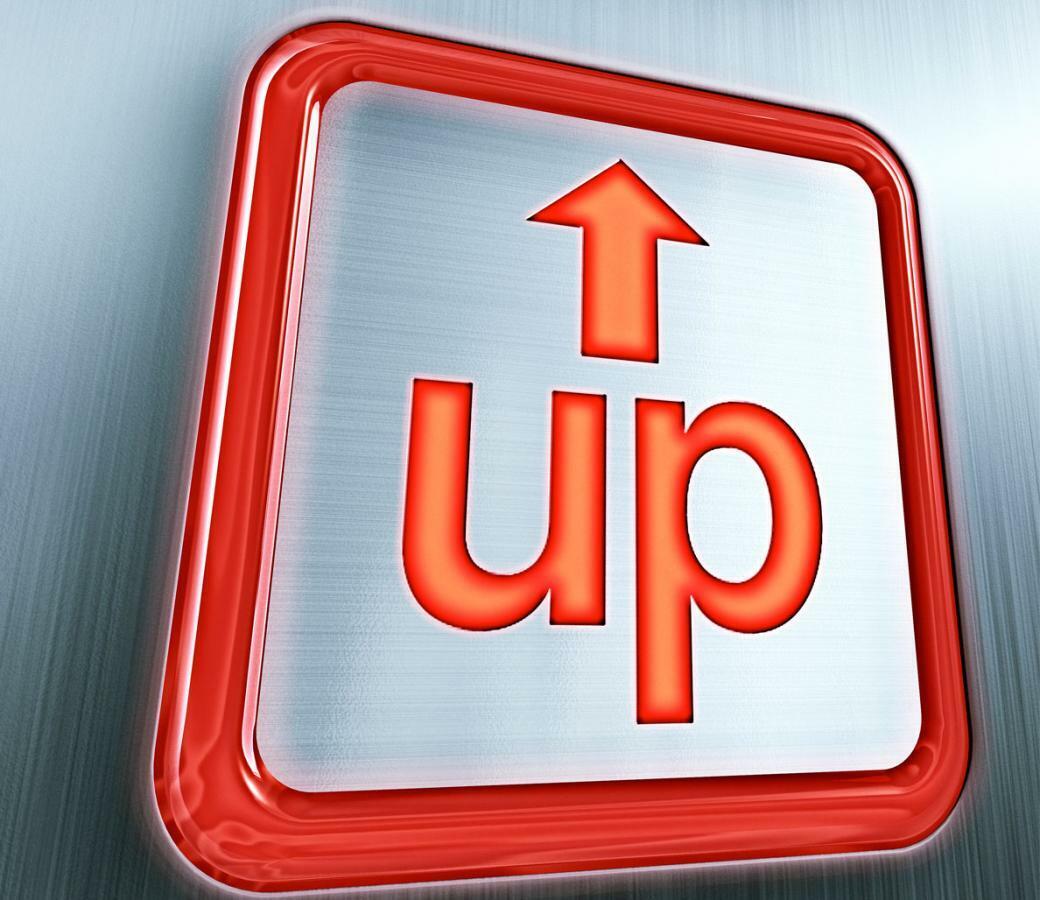 Can I Get a Lift?
"I went to Vegas with a guy I was dating, but we hadn't hooked up yet. The first night, the tension was insane, so we headed back to his room—but we didn't even make it upstairs. We got it on in the elevator! It was all well and good and exciting…until I remembered there are cameras in those things! No regrets, though. I'd do it all over again."—Tammy, 23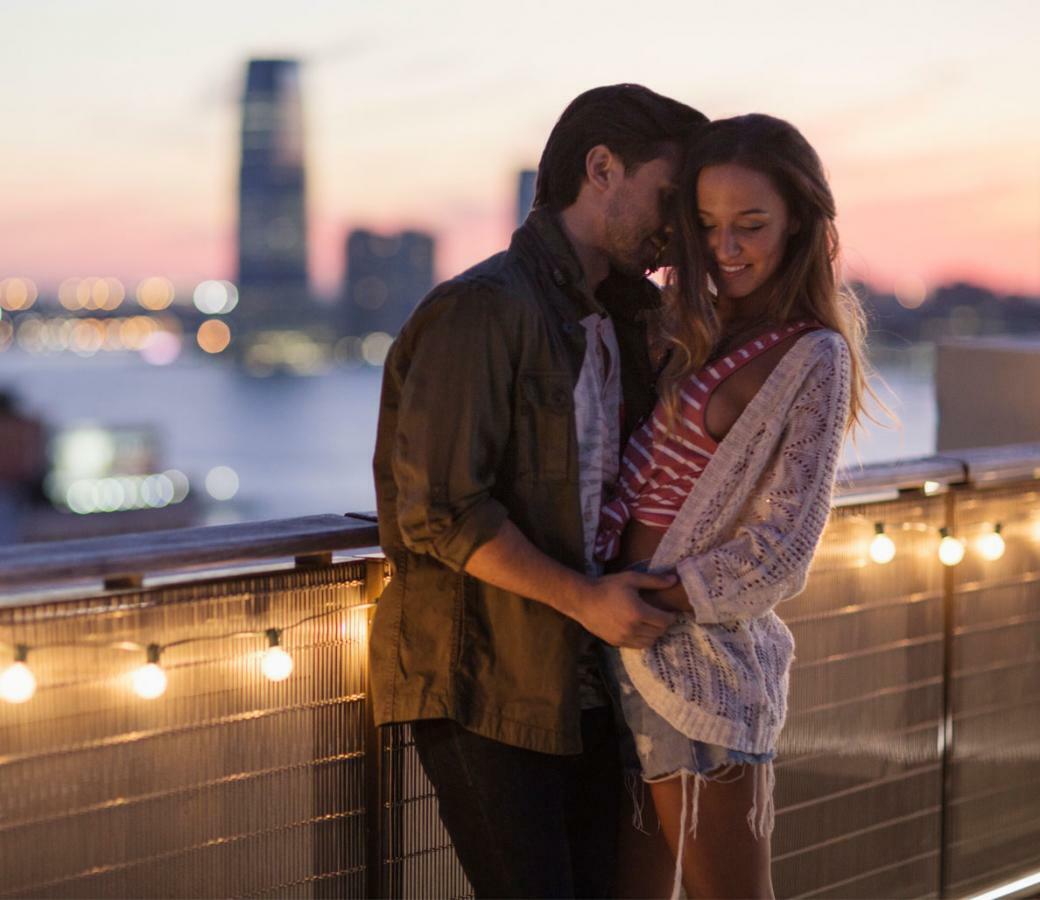 Redefining "On Top"
"My boyfriend and I were up on the roof of a fancy hotel for a party when we realized that a portion of it was blocked off by a row of potted plants. We moved them enough to sneak on through, then we had sex while 50 people were partying on the other side of the bushes. Who knows if anyone heard or saw us? We were way too distracted to care!"—Sarah, 30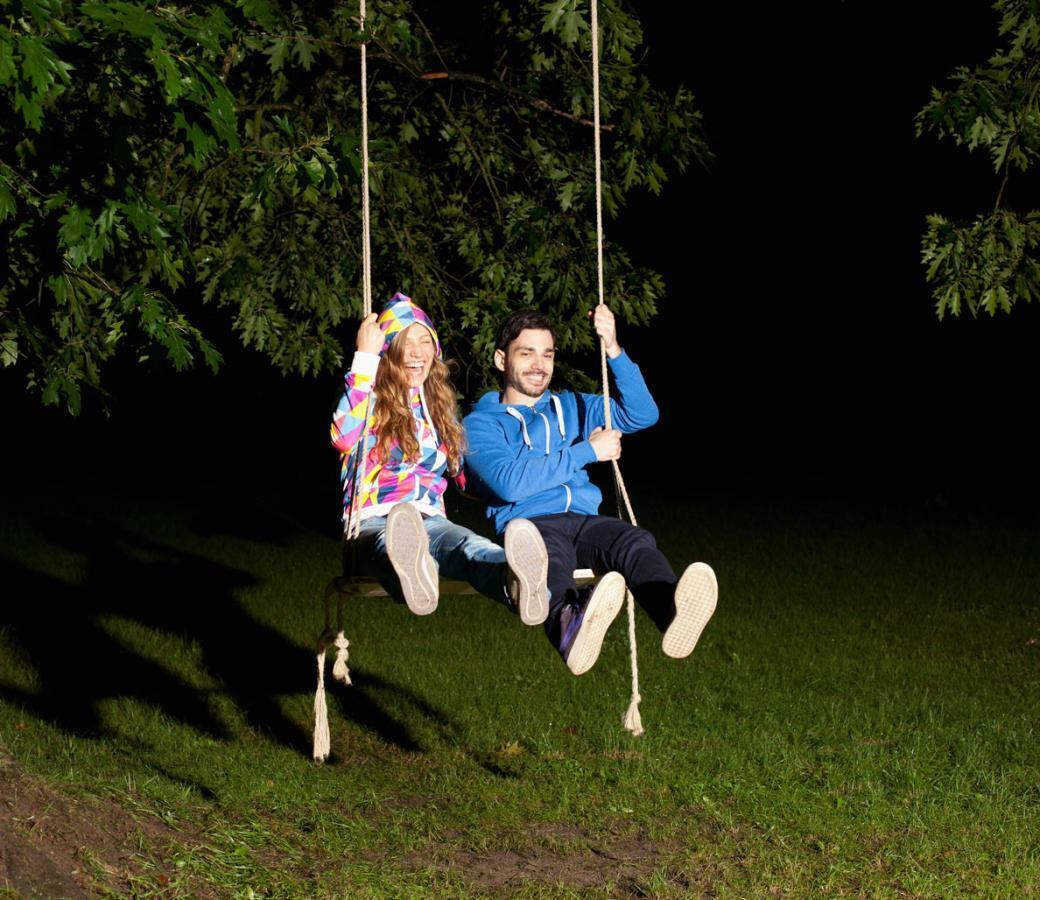 Welcome to My Playground
"My guy and I once met up at a park after dark and did it on the swing set—hot!"—Cara, 25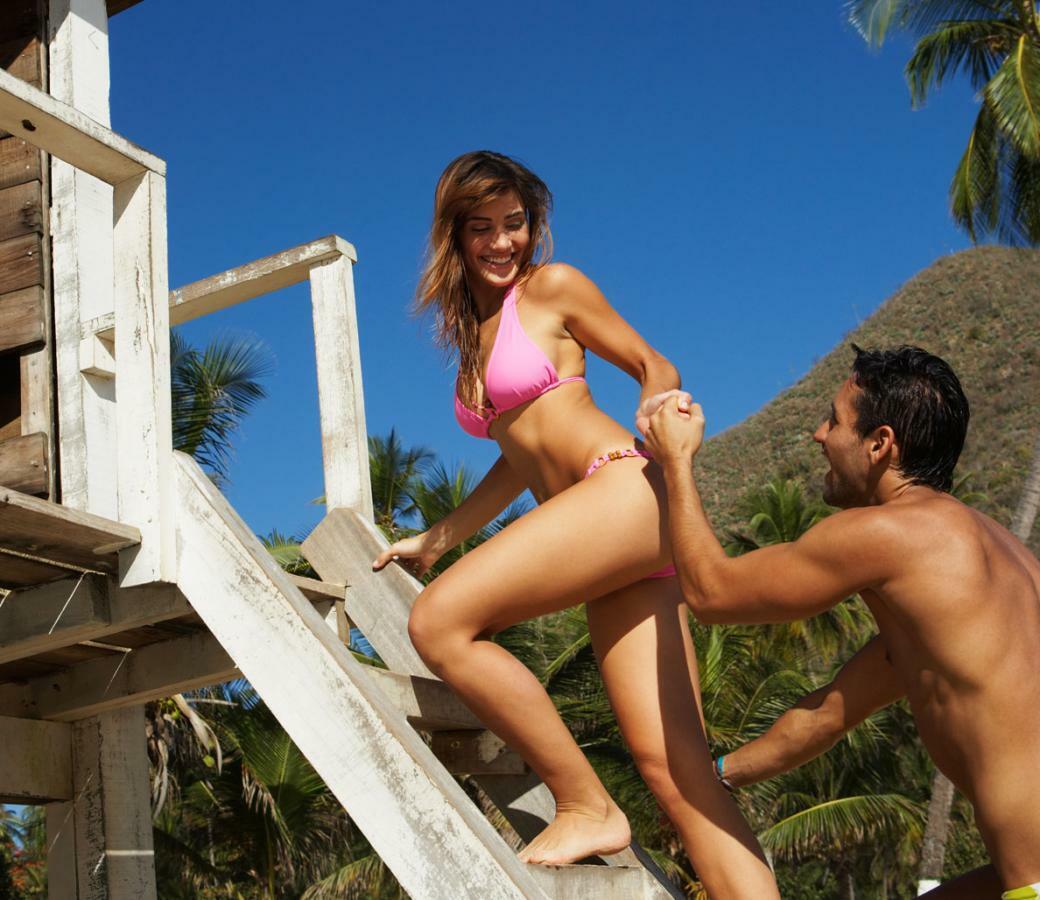 Climb On!
"Last summer, a guy friend and I went for a walk at night, and once we got to the beach, we both sprinted to the lifeguard stand and climbed up. We started talking, and then eventually he kissed me. One thing led to another, and the next thing you know, we're having sex right there! It was a little tricky to navigate, but the spontaneous nature of it all made it pretty amazing."—Steph, 24
Rock Hard
"My guy and I had sex on a boulder, right up above a trail we were hiking during the day. Everywhere you looked, there was nothing but nature, and it was a thrill to know that someone could walk by at any minute. (They did—but they didn't see us.)"—Jen, 26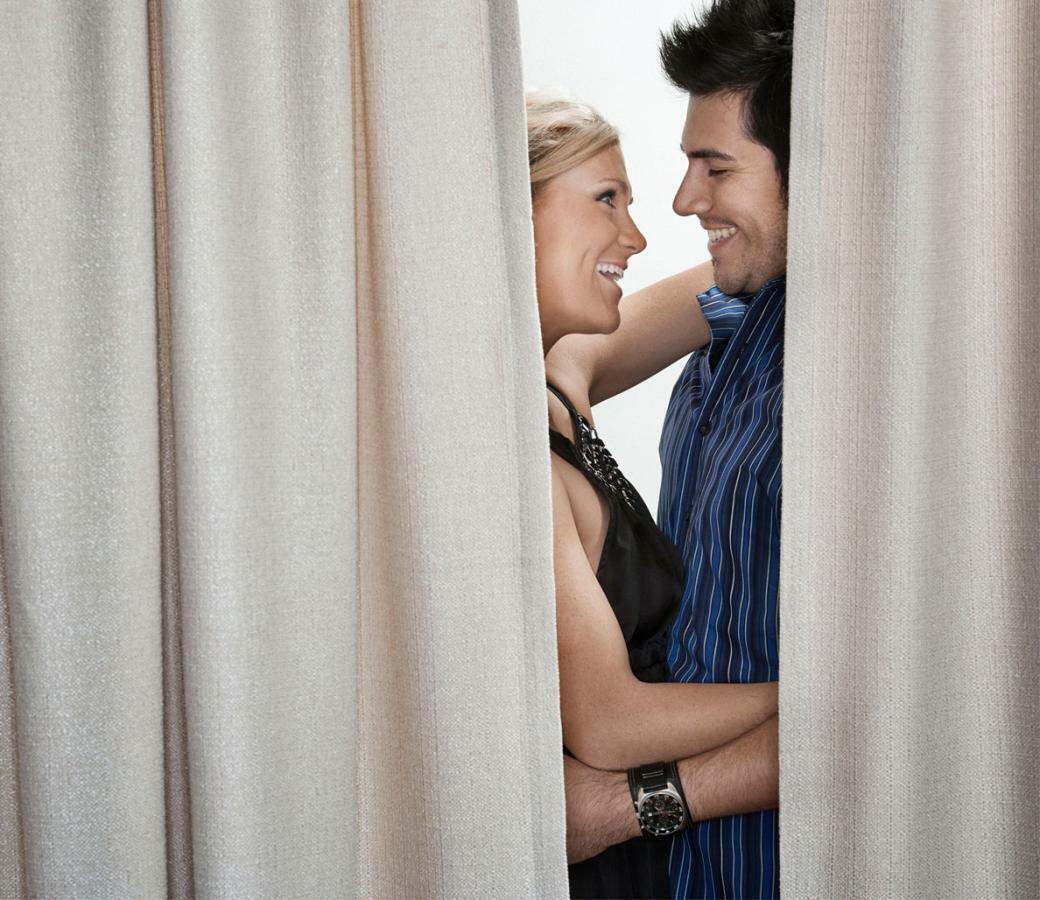 Try It On…Take It Off
"My guy is color blind, so I always go shopping with him when he needs to find business attire for work. He's tall, blonde, blue-eyed, and fairly tan, so I picked out a smokey blue-gray shirt to go with gray pants, as well as a few other items. He came out in outfit number one, and I just couldn't resist. He looked incredibly sexy, so I followed him back into the fitting room to help him undress…among other things. (And yes, we bought the clothes.)"—Nora, 32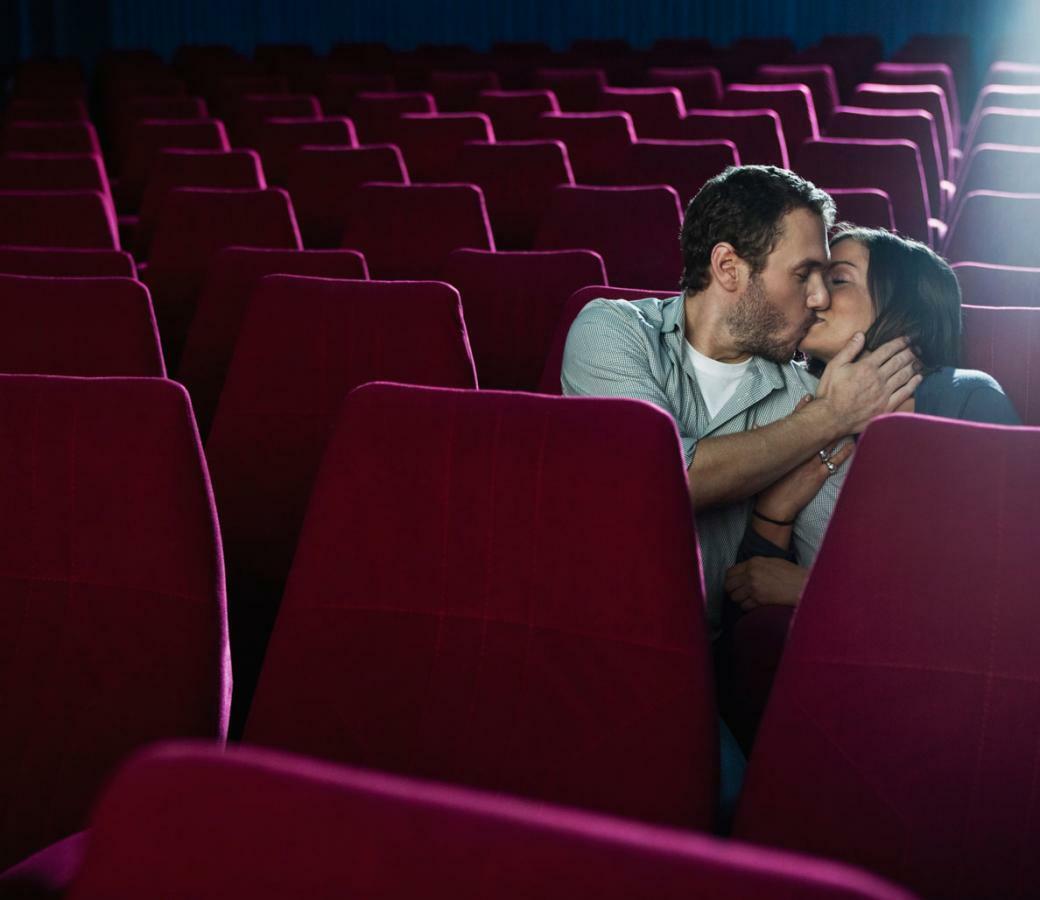 How's The Show?
"I am the kind of woman who—if the mood hits—that's it. So one of my favorite random spots was in the back of the movie theater during a midnight showing. We were the only ones in the theater, and I couldn't keep my hands off of him. One thing lead to another, and before I knew it, he was bending me over the back of the row of seats and having his way with me. I'm getting all hot and bothered just thinking about it."—Brynn, 29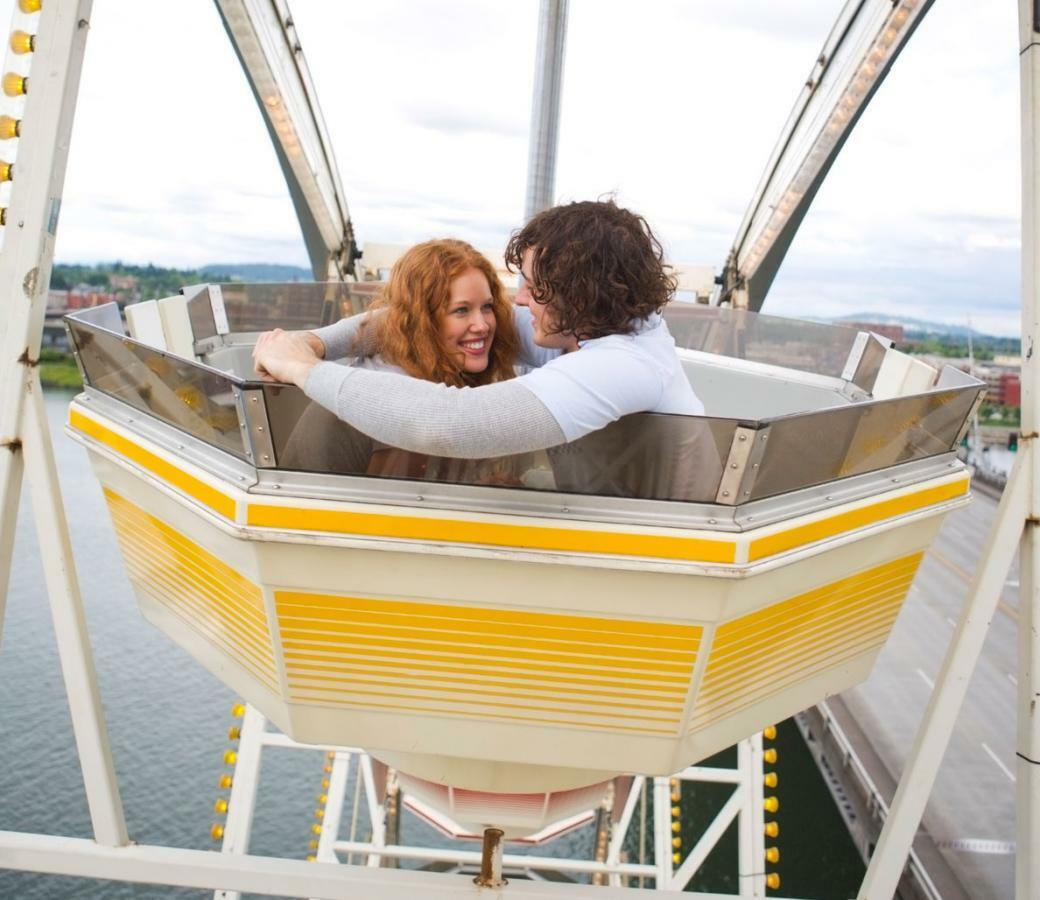 Ticket to Ride
"My boyfriend was deployed for a year in Okinawa, so I took a trip to see him for a week. It had been so long since we had been together! When I got there, we went to an amusement park and got on the ferris wheel. I couldn't keep my hands off of him, so we went for a ride on the ride…if you know what I mean. It was exhilarating just knowing that someone could see us! Best sex of the trip, hands down."—Emily, 24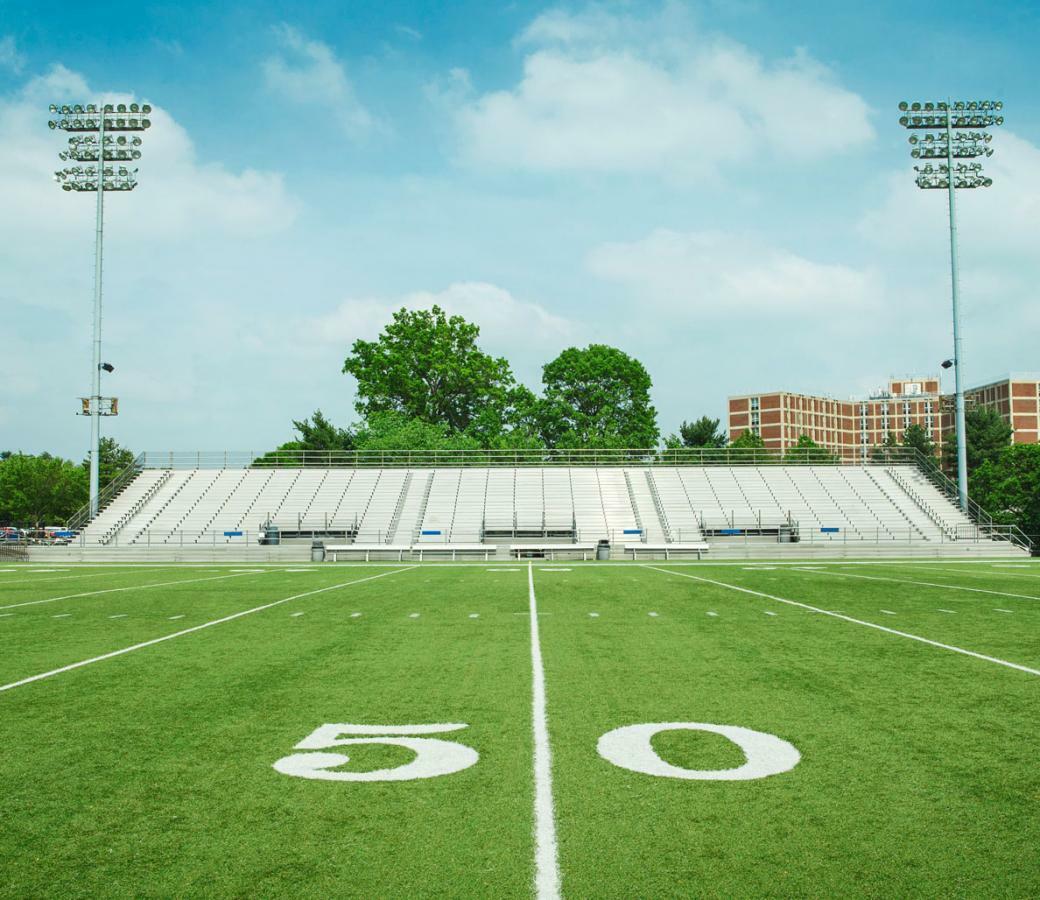 Hey, We Scored!
"I went to a big state school with a huge football program, and the craziest place I ever had sex was in the middle of the field, right on top of the logo of our school mascot! We just snuck in late one night after a game. I'm not much of an exhibitionist, but I have to admit, it was a rush—and something we felt we needed to do before graduation. It's definitely a night I will never forget."—Jessie, 25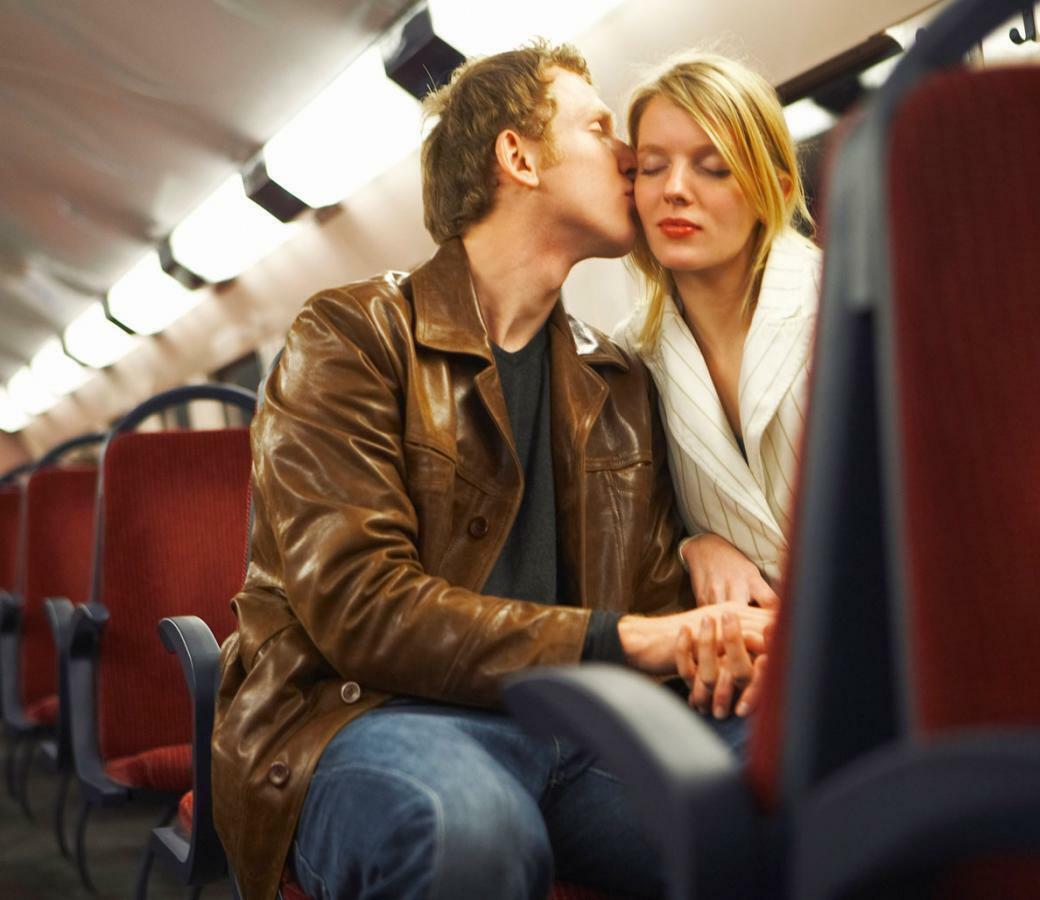 Rail Me
"When I was 20, my boyfriend and I were traveling through Europe on the Eurail train. One night, we realized we were by ourselves in the carriage, so we just went for it. It was incredibly exciting and insanelyhot. About a minute after we finished, the conductor came walking through. Close call!"—Katy, 27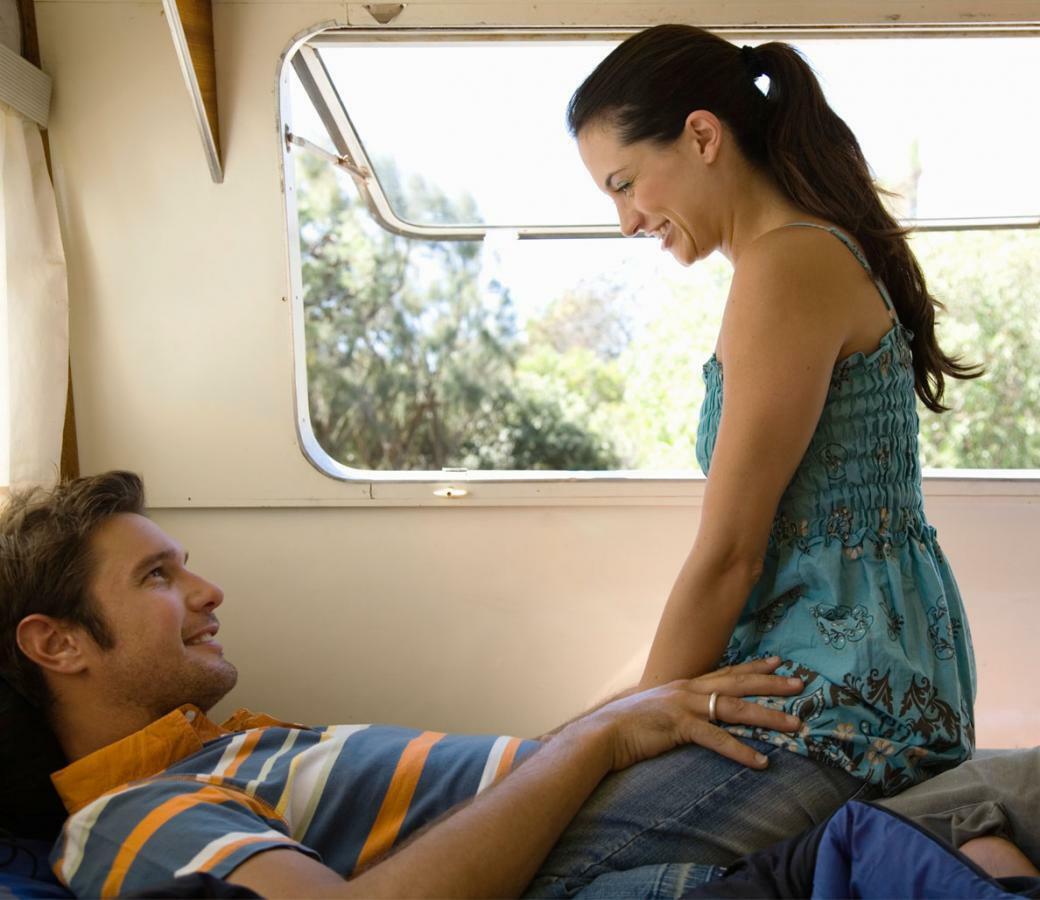 A Moving Experience
"We were in the back of his parents RV while it was being towed by his parents—doing it in a moving vehicle is definitely something I recommend! Our experience was cut short, though, when the RV got a flat, and his parents rushed back to make sure we were okay. What a memory!"—Tara, 22
Reviews
Tags