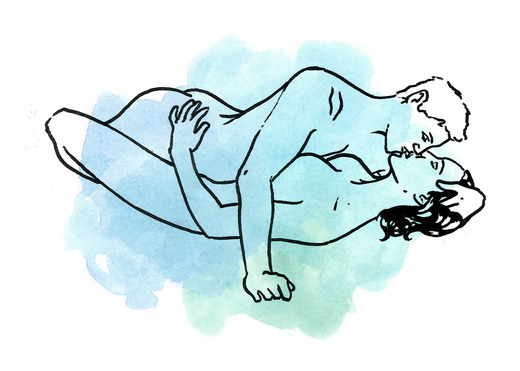 Add Spice To The Missionary Position
It may be the most common sex position in the world, but it's also one of extreme body and eye contact. One of intimacy. Missionary is the go-to position not because it's the most basic, but because it can be – and often is – the best.
There's first-time sex positions and there's 'making love' sex positions; although missionary is not the position you'd usually go to for a random one-nighter. It allows you to look at each other and kiss while having sex, deepening your connection. "Porn styles may seem sexy on TV, but the reality is that they don't always produce the most amount of pleasure. They might be exciting because you feel like you look sexy, but there's a difference," says dating expert Laurel House.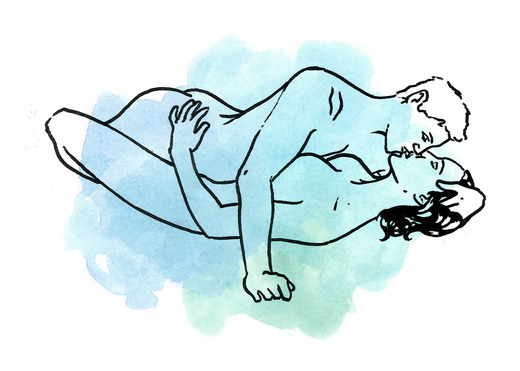 Being the most popular sex position does not make it basic or less exciting. There's so much to love about the missionary position, from the intimacy, to your breath blowing hotly in each others faces, to the ability for her to give you complete control and simply enjoy. It's flattering to both your bodies and can be a great one for ultimate levels of pleasure – from reaching a hand down to play with her clit mid-penetration to maybe deepening or adjusting the angle.
There's seemingly nothing fancy about missionary, but many women say they love the closeness and the intimacy of being face-to-face with their partner, the ability to kiss, talk and nibble, plus a lot of clit stimulation. "But, in order for missionary position to be most effective, he has to make sure he's entering her at the correct angle. By going in diagonally – rather than straight in and out – there's more friction for clitoral stimulation, which is best since that's how most women achieve orgasm," says Coleen Singer, a writer for Sssh.com, the leading women's erotica website.
But even one of our favourite sex positions can be switched up a bit. Here's how.
1. Closed Legs
Make the most out of missionary and change it up by having her close her legs. "You are going to straddle her, her thighs tightly squeezing together between your legs. This ups the sensation for both of you," says House.
2. The Pancake
With her ready for regular missionary, ask her to lift her knees up toward her chin. "Then, position her calves onto your shoulders so she is totally comfortable and steady while you enter her. The best part of this variation is the extra body contact, which you wouldn't achieve with the standard missionary," says Tristan Weedmark, We-Vibe's Global Passion Ambassador.
3. Propping It Up
Again, start out in normal missionary position, then prop yourself up on all fours. "Once you're resting on your hands and knees, have her raise her pelvis up a few inches and start moving up and down. When this happens, she'll realise that she is in full control! Not only will you be stationary, but she now has the power to decide how deep, how fast, and how hard you can penetrate her," says Weedmark. It's almost a total role reversal from classic missionary sex with just a small change to your positions.
4. Crossed Legs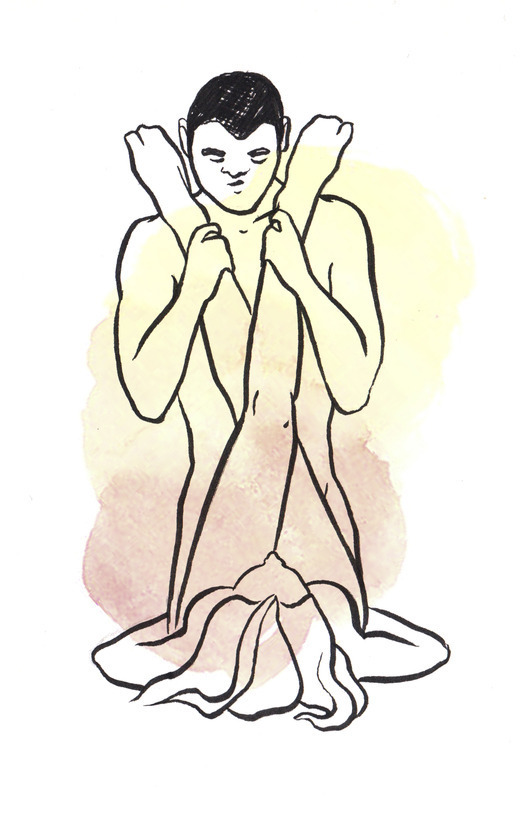 One of the best variations on the missionary position is really quite simple. "She crosses her legs. Think of all the added stimulation you both get as her legs tighten around you. If she crosses her legs after you enter her, she'll create a whole lot more friction. As you continue to thrust in and out, the resistance builds and you both end up with an incredibly satisfying climax," says Weedmark.
5. On The Edge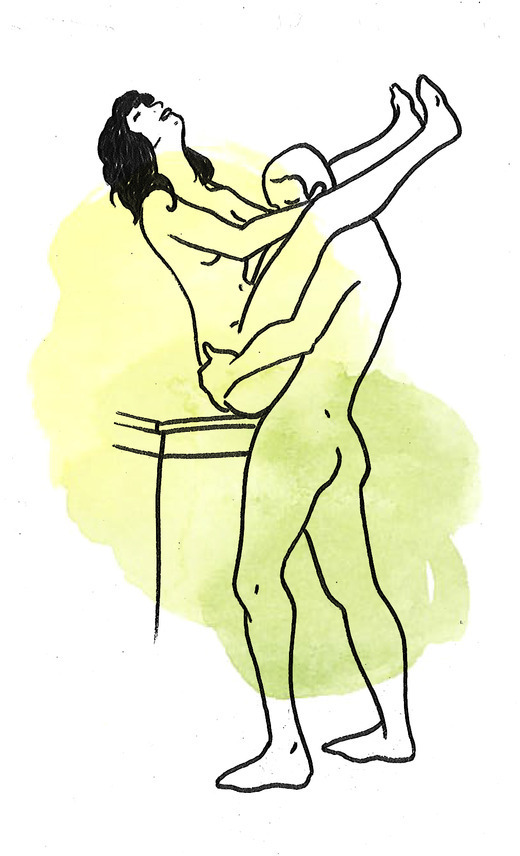 Ask her to lie on her back, with her hips right on the edge of the bed (or desk, kitchen table, etc.) so you can enter her standing up. "In this position, she's free to move around, raise or lower her legs, arch her back, or lean forward to kiss you. The angles you can achieve are far more thrilling than in regular missionary. You won't have any trouble reaching a great orgasm, but she may need some additional clitoral stimulation," says Weedmark. If that's the case, reach down and use your fingers or add in a mini-vibrator to amp it up to another level.
6. On The Tummy
Flip missionary on its stomach! "Yes, have her roll over and face down with a pillow under her stomach and enter her from behind. The pillow elevates her ass. She can have her thighs pressed together with you straddling her, or her legs can be spread with you in between," says House.
7. Anal Missionary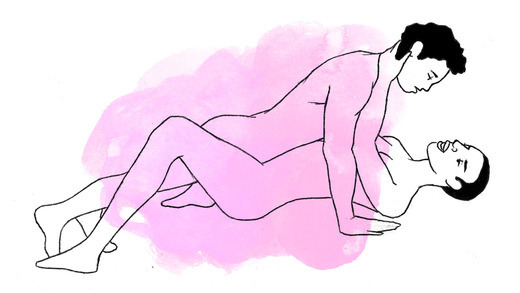 This can be a great variation on both positions and allow you to angle her pelvis in a way that you are both going to find comfortable. "She is on her back in missionary position, except that you are entering the other hole. The goal is to have her completely relaxed. This allows anal sex to feel more intimate because you are still looking into each others eyes and kissing, which can also help relax her – which is key when it comes to anal," says House.
8. Bridge Lift Missionary
Another reason to love missionary – it may just be your ass-tightening sex position. "You're familiar with bridge lifts, right? She will lay on her back and squeeze, squeeze, squeeze her butt as she presses her hips up into a bridge. She can also do that when you're having sex. You will love it too because with each squeeze of her butt, she will simultaneously be tightening her vaginal walls around you," says House.
10. C.A.T. (Coital Alignment Technique)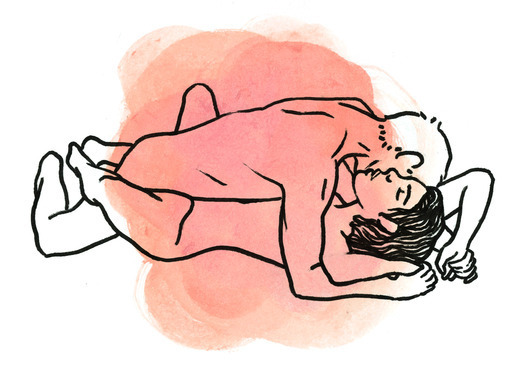 Another great variation is what is known as the Coital Alignment Technique: A pretty unsexy name for a position that many people really like. "The idea is to make the penis ride up as close to the clitoris as possible to optimise clitoral stimulation. It's also a full-body-contact position (so might be a little challenging for those size-discordant couples where the receiving partner isn't comfortable having her partner's full weight on her). For ordinary missionary, getting there is simple. She wraps her feet and ankles around his calves and pulls him closer in and up that way, so the base of his penis comes as close to her clit as possible," says Carol Queen, Ph.D. Good Vibrations staff sexologist.
9. Leg Spread Missionary
Have her adjust how she spreads her legs. "Variations with more widely-opened legs (the receiving partner), legs over the insertive partner's arms, and legs over their shoulders or wrapped around their neck. These allow for deeper, more deeper, and way deeper penetration, and some people will love them," says Queen. "Note that if regular missionary sometimes involves penis (or dildo) contact with the cervix that is painful, these variants might not be comfortable for the receiving partner," says Queen. (Err, you can always get a shorter dildo. But presumably the partner with the penis has other fine qualities.)
11. Yab Yum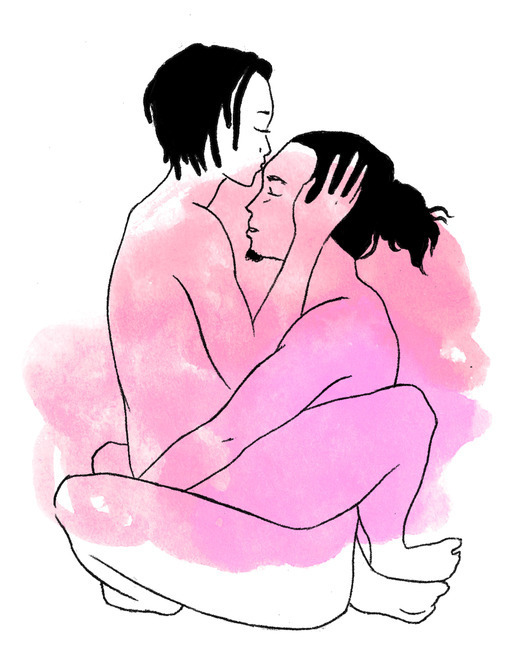 This is a mash-up of missionary and woman astride, a sitting-up position in which the receiving partner sits on the inserting partner's lap, face-to-face, with their penis inside. "It's usually fairly slow-motion, it involves lots of contact and allows for kissing and looking into one another's eyes, and it's both super-romantic and egalitarian — either partner can pretty much contact all the other parts on their partner and make thrusting happen," says Queen. Tantra's gift to all of us!
Reviews
Tags