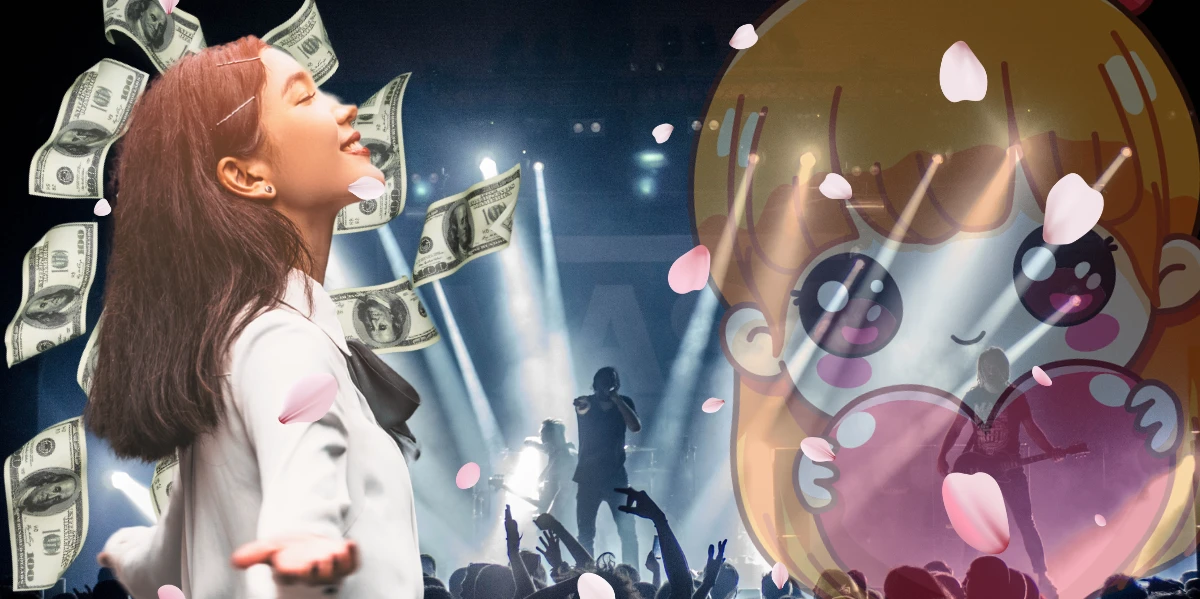 Why 'Oshikatsu' Can Be So Much Better Than Love In Japan
This cheap date test highlights enduring gender stereotypes.
By Yuko Tamura — Written on Oct 08, 2023
Photo: Billion Photos | canva / Oneinchpunch | Canva / Thibault Trillet | Pexels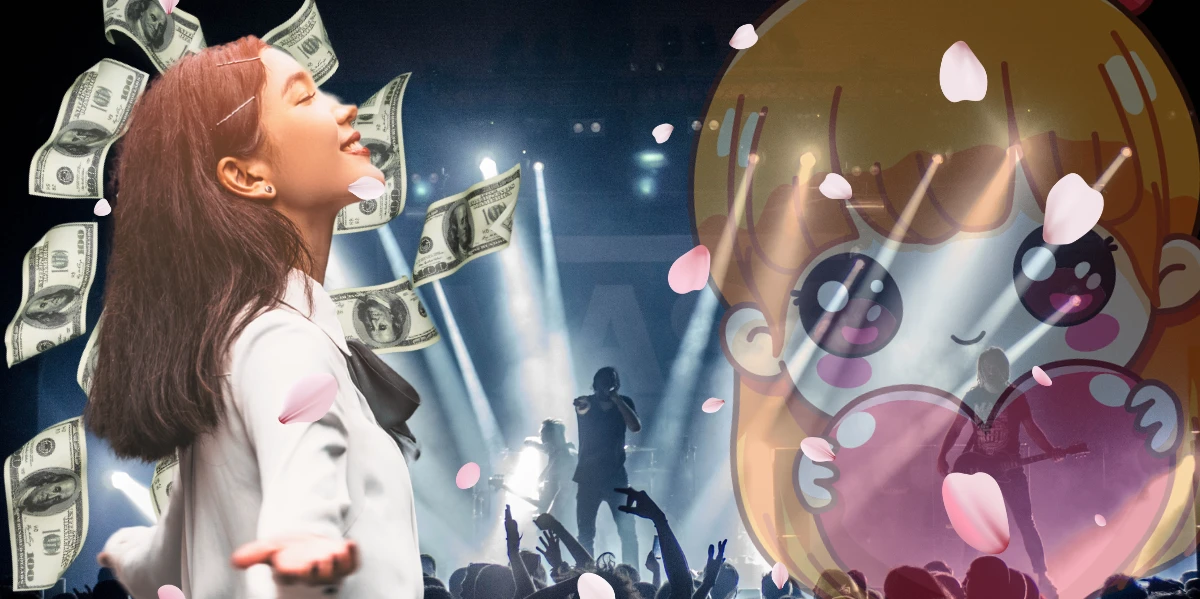 When I shared my previous piece on why Japan's birthrate has been declining, some readers left similar comments as follows:
It's impossible to force people to fall in love and have children. Japanese men are into anime, while women are crazy about K-POP and J-POP idols.
I wondered if this argument was accurate. Japanese people's love for anime and idols isn't a new development. Since the term oshikatsu became common, talking about these topics has been regarded as less and less nerdy. People no longer call you otaku only because you like anime, at least in Japan.
According to a recent survey, among single Japanese men in their 20s, 40 percent of them have never had girlfriends, while the female counterpart is 22 percent. Experts claim that younger generations think that being single is more stress-free and that it can be scary to be involved in a relationship.
Is it possible that anime and idols have replaced love interests for Japanese people?
What Is oshikatsu?
推し活 (oshikatsu) is defined as "the act of enthusiastically supporting someone like an idol singer or actor that one feels particular devotion to."
The portmanteau oshikatsu was nominated for the Word of the Year in 2021, but the beginning of the word, 推し (oshi), is said to go back to the 1980s when young female singers were booming.
So if you're a Swiftie, Taylor Swift is your oshi. Oshikatsu is going to your favorite singer's concerts and meet-and-greet, interacting with fellow fans, and recommending them to your friends and family.
That may sound completely normal, but it can be extreme in Japan. If one's oshi is a virtual anime character, scrounging around all the available goods and visiting the real-life locations in that anime can become the focus of their life.
Imagine you're into girl idol groups. If you have a lot of disposable income, spending over ¥20 million ($153K) on the idols over 14 years, then feeling betrayed when you learn of your oshi's romantic relationship can happen. Believe it or not, that is the true story of one zealous AKB48 fan.
Why oshikatsu in Japan is so unique
Why do so many Japanese people devote significant time and money to their oshi? One thing that is totally different from decades ago is the psychological distance between idols and fans, partly thanks to social media, and partly because of well-developed marketing strategies.
For instance, the original concept of the aforementioned girl group AKB48 was "idols who you can go and meet." 
Even during the pandemic, these cleverly marketed idols regularly hold handshaking events. Fans buy multiple copies of CDs to get the enclosed ticket, each of which allows them to meet their idol for five seconds. If you splurge on five copies of the CD, your allotted time will be extended to 25 seconds.
Does it sound toxic? Still, it's not so hard to understand fans' excitement. Your favorite singer on TV jumps out of the screen and shakes your hand cheerfully. She may remember your name if you become a devoted patron. Even if she doesn't remember you, it's a piece of cake for her to fake it and nod to your five-second pitch.
Why oshikatsu beats real relationships in Japan
That said, spending millions of yen on idols is a bit unusual even in Japan. Most idol supporters are more modest, fangirling on Twitter with the tags shared by fellow fans and commenting on Instagram live videos, hoping their comments catch the idol's attention.
Where oshikatsu outperforms real relationships is the freedom from the social norms deeply ingrained in Japan.
With decreasing income and the increasing proportions of irregular employment, both men and women find old gender stereotypes stifling: Men should pay for dates, and women should be happy with whatever men give them (yikes!). Yet, many find it strenuous to have heart-to-heart conversations with their dates to become free from gender norms and peer pressure.
One litmus test that regularly blows up on social media is the affordable Italian restaurant chain, Saizeriya. Some men say that taking their dates to Saizeriya is a good trial to see if the woman is looking for a rich guy rather than a soulmate. The founder of Saizeriya would never have imagined that it would be the last resort for some men to judge their dates.
Aside from the fact that Saizeriya is such an underpriced great restaurant chain, this sort of discussion is disheartening for most women. No one wants a date to be a loyalty test, right?
It's quite realistic to assume that many women feel like saying just shut up and binge-watch your favorite anime to those guys. Women have their own plans to push their favorite J-POP boy bands and K-POP idols to stardom. At least their heroes don't throw such a misogynistic test. Take the fandom of the Japanese idol King & Prince. They call their fans 'Tiara,' reminding them of a classic Disney princess.
I'm no stranger to a cacophony of different tastes between Japanese men and women. My husband listens to old J-POP male singers, which I cannot stand for a second, and I listen to anything else from hip-hop and rock to jazz. He likes Makoto Shinkai movies, which I find a bit disturbing, and I read shōjo manga and watch Christopher Nolan films, which he can't appreciate at all.
The reason we still get along so well is our wanderlust and similar perspectives on business and the economy. We have an endless list of destinations on our bucket list. But if he had tested me at Saizeriya on our first date, I might not have fallen for him. That's not because it's cheap but because it lacks … creativity.
I would advocate that Japanese couples tackle the test of Saizeriya together just before they get married. If you can keep laughing at a chain diner after the honeymoon phase, your marriage is likely to succeed.
But please don't kneel down and open the box of an engagement ring at Saizeriya unless you're a YouTuber. Your girlfriend may have a better idea to propose to you. Or rather, she may want to go on a world tour with you to meet her oshi instead of wearing a gemstone.
More for You:
Zodiac Signs That Are Terrible At Relationships (And Why)20 Little Things Women Do That Guys *Secretly* LoveThe Perfect Age To Get Married, According To Science5 Little Ways Men Wish They Could Be Loved — Every Single Day
Yuko Tamura is a writer, cultural translator, and editor-in-chief of Japonica based in Tokyo. Her articles have been featured in The Japan Times, Unseen Japan, The Good Men Project, BBC Radio, and more.
This article was originally published at Medium. Reprinted with permission from the author.
Source: YourTango
Reviews