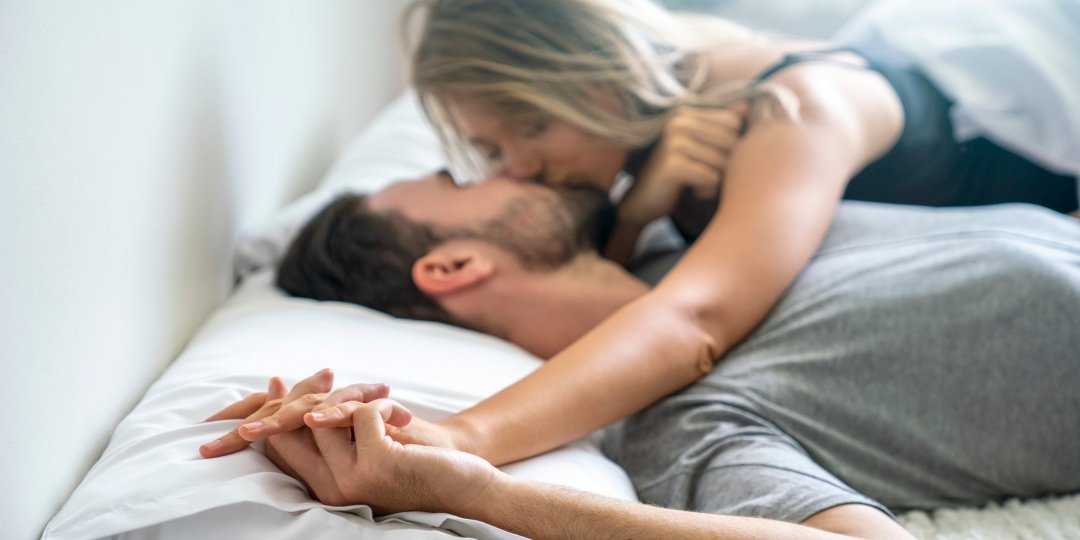 We Got People to Open Up About What Sex Really Feels Like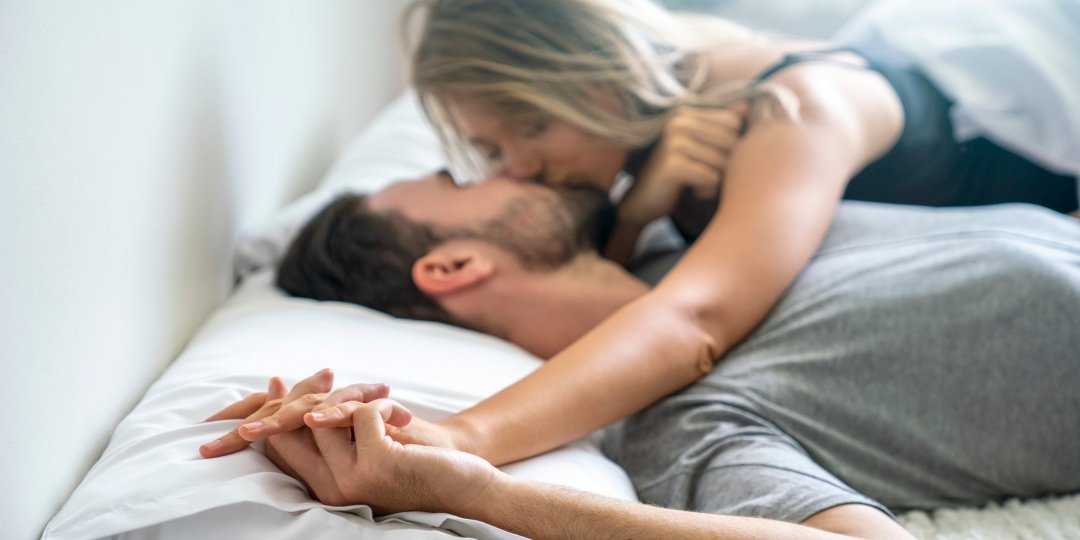 We Got People to Open Up About What Sex Really Feels Like
If you've never had it before, you'd be forgiven for wondering what sex feels like. 
After all, it's supposed to be the most exciting thing you can do, right? People make great art about it, write songs about it, gush to their friends about it, sometimes even ruin their lives trying to seek it out. 
And yet, culturally, we also spend a lot of time and energy trying to prevent young people from learning about it. We tell them they can learn about it when they're older, and then provide them with little or no sex education in the meantime. 
So if you're curious about what sex feels like because you haven't gotten around to losing your virginity yet, don't worry. That's a perfectly natural curiosity, one that most people experience at some point. 
Sex can mean a lot more things than just penetration, which means it can feel like many different things — but even when two people are talking about the same sex act, it can also be hard to communicate what, exactly, it feels like. To some degree, it's something you just have to experience to fully understand. 
But until you get there, AskMen spoke to several people about what sex feels like, physically and emotionally, to help give you a clearer picture — when it's good, when it's bad, and when it's just plain sex. 
What Sex Feels Like
An Awesome Physical Sensation
It's like when your parents tell you to hold onto your pee on a long car ride and you just want to burst. When you finally do, it's a mix of satisfaction and relief. – Nathan, 32
The reason we engage in sex is that it feels nice. In fact, the closest thing to a real description of sex — considering that it can encompass penile penetration, oral, fingering and hand jobs, and various other acts — might simply be "two (or more) people touching each other's bodies in ways that feel nice, where at least one set of genitals is involved." 
Your clothes can be on or off, it can be light or dark, inside or outside. It can produce lots of orgasms, or none at all. Any genders can be involved; it can last for a few seconds or for hours and hours. But the one constant is that it should produce a physical sensation you enjoy — like the one Nathan describes here, of orgasm being a form of beautiful release. 
Warm and Messy
Being inside someone else's body is a fascinating experience. When you're aroused and in the moment you just feel this incredible pull to be as close to your partner as possible. And the sensation on your penis of feeling a warm and wet vagina around it, pressing on it, causing that friction, is just amazing. – Eric, 35
In part because human bodies are warm, sex is, well, warm. And it can also get a bit messy. Not least because good sex requires lubrication — whether that's saliva, vaginal fluids or an artificial lubricant — there's at least a little bit of wetness and mess to be expected, to say nothing of the sweat that you can work up during a vigorous bout of it — or if one or more participants ejaculate. Let's just say that showering afterwards isn't a terrible idea. 
A Lot of Different Things
I wish I knew as a young person that sex isn't just penis-in-vagina. The writer Esther Perel has this really expansive view of sex that she talks about in her work — how sex can include erotic moments. Which includes a very wide range of interactions and feelings and encounters. This could mean that you "have sex" before a certain traditional threshold is reached. It's very freeing to view sex that way, and I wish I had known that when I was younger! – Yuan, 32
Not to belabor the point, but sex is really more than just penis-in-vagina, or penis-in-anus, penetration. Sex can also be a handjob, a blowjob, cunnilingus, anilingus, frottage, sensual massaging, a boob-job, and more. From another perspective, it can be sexting or sharing nudes or video-calling to masturbate together. 
If you're less experienced, you may feel like you haven't really "had sex" or you can't fully "know what sex feels like" until you've experienced full penetration, because of the societal script that this is the most important form of sex. But that does a disservice to all the other beautiful ways to be sexual with another person, which are equally valid and no less capable of making you feel good. 
What Good Sex Feels Like
There's a saying about sex — even when it's bad, it's good. That's a bit tongue in cheek, and, as the next section explores, often untrue, but the underlying point, that it doesn't need to be spectacular to be enjoyable, exciting or pleasurable, is a valid one. 
So it's worth considering that all sex that's not actively unpleasant to one or more participants is fun — but what about sex that rises above that to be incredibly good? What about mind-blowing sex, or life-changing sex? What does especially good sex feel like? 
Being Un-Self-Conscious
Good sex feels like disappearing into an abyss of non-existence. – Justine, 35
When you're really enjoying yourself — like, say, if you're playing your favorite sport, creating art in a way you love, solving a problem in a cool way — the rest of the world sort of disappears. You forget about all your issues and troubles and you're 100% in the moment. That's sort of what happens when you're having great sex: You enter a kind of 'flow state' where your own self-consciousness melts away and you're fully present. 
Sadly, not all sex is like this, and even good sex isn't like this every single second of it! It's easy to feel awkward or embarrassed at times, even with a long-time partner. But the state that Justine describes is an awesome experience that does occur when you and the other person are synced up just right. 
Extreme Closeness
Good sex feels like there's nothing between you and another person. You feel so close, so connected, so in tune. There's something incredibly beautiful about that. – Adam, 34
Speaking of syncing up — good sex can also be a transcendental moment of closeness with another person, where the boundaries between you feel like they've dissolved completely. 
Though you don't need to be in love with someone to have good sex with them, good sex can produce a euphoric feeling of closeness and tenderness towards the other person that can feel, in the moment, a lot like love. That's probably in part a question of the chemicals our brains release during sex, but that doesn't make it any less powerful of a feeling. 
Being Vulnerable
Good sex feels like purposeful vulnerability in a really beautiful way. You're trusting someone, ultimately, and trusting that they care about your pleasure as much as you do. It can be scary for that reason, but also gratifying. – Dessa, 30
Of course, to a degree, that often depends on whether you can be vulnerable with the other person. You have to trust them, as Dessa points out — trust that you're both on the same page, looking for the same things and wanting the same pleasure. That's part of the reason it can be hard (though certainly not impossible) to have great sex with someone who's a relative stranger. But when you're brave enough to, open to the moment and to the other person, you have a chance at experiencing a really powerful moment. 
What Bad Sex Feels Like
It's important to distinguish between bad sex and sex acts that violate someone's consent, like rape and assault. Since one of the people involved didn't agree to what was happening, calling rape or assault sex is privileging the perpetrator's perspective over the victim's. 
That being said, it's possible for sex to be unpleasant, painful, underwhelming or unfulfilling in a variety of ways without anyone's consent being violated. As great as sex can be when it's good, it's not always mind-blowing, and sometimes it's not even decent. Sometimes it's kind of bad.
Physically Painful
Sex isn't supposed to hurt! I used to think that a little pang of pain and tightness was the vagina's natural reaction. Now that I am in a non-abusive and healthy relationship, I am realizing that that is so wrong. – Lauren, 22
Sex is supposed to be fun and pleasurable, so if it's hurting, something's wrong. While often it's the person being penetrated who will bear the brunt of physical pain in sex, sex can be painful for anyone involved if it's not being done with care and attentiveness, and if not enough lubrication is being used. 
It's important to know that, unless you're enjoying feeling pain (and it's OK if you are) it's always acceptable to stop the sex and figure out why it's feeling painful before proceeding — or simply calling it off entirely to let the hurt person have some relief and so their pain (physical and/or emotional) can be tended to. If you were playing basketball with a friend, you wouldn't insist on carrying on if one person sprained their ankle, and it's no different here. 
Underwhelming
I have a bad habit of thinking of the best sexual experiences I've had while in the midst of having sex. Why can't I just live in the moment rather than have my mind elsewhere? Sex plays a really important role in my psyche. If it's not the best, I'm probably going to be thinking about better times, even if I'm enjoying myself. – Claire, 27
Sometimes our high expectations of sex are simply not being met by the sex that's happening in the moment. In these situations, people will sometimes let their minds wander to more erotic moments, whether that's past experiences or simply fantasizing. That can feel weird — you might worry that you're cheating on the other person in some sense, or simply a bad partner. 
But it is normal and something that lots of people experience at one time or another. It may simply be a sign that the sex you're having isn't quite meeting your needs or expectations, so if it's a regular occurrence, you might want to brainstorm ways to have sex that's more aligned with what you really want. 
Just Plain Awkward
The first 10 times I had sex were all kind of bad, to be honest. I didn't know what I was doing, I felt very self-conscious, and I think they produced like maybe two orgasms, total.  – Ian, 33
If you're sleeping with a new or relatively new partner and you haven't figured out what works for the two of you yet, it can be a bit of a drag. In the early going, sex often requires negotiating a variety of different things like the physical realities of two different bodies colliding, getting two people into the same frame of mind at the same time, and so forth. 
Some sex is just very meh, and that's OK. Like anything in life, sex takes some time and experience to get good at. If it's not Earth-shakingly great the first few times, that's not a sign that you're doing anything wrong necessarily — just that you're not there yet! 
The Giant AskMen Illustrated Guide to Sex Positions
The Best Gay Sex Positions, Illustrated
Why Waiting to Have Sex With Your Partner Isn't the Worst Thing
Source: AskMen
Reviews