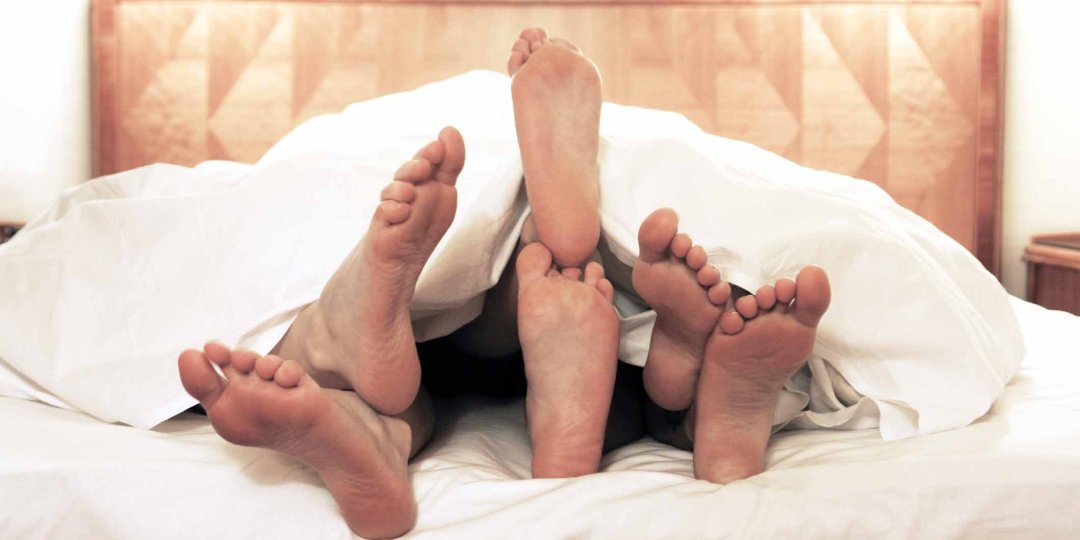 6 Women Share Their Experiences With the Coveted Ménage à Trois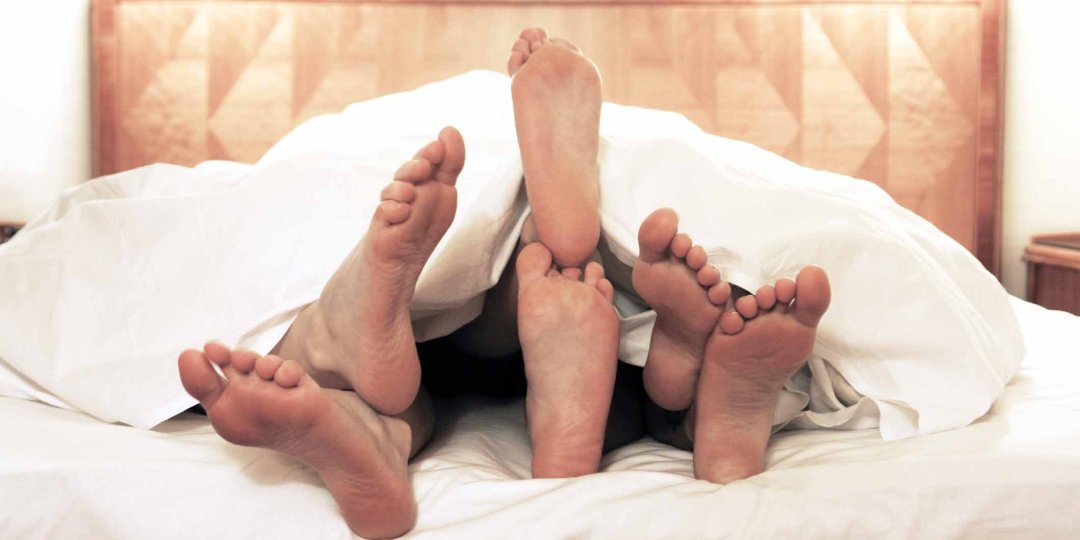 6 Women Share Their Experiences With the Coveted Ménage à Trois
Like me, you probably have a lot of questions about threesomes.
For example, how do they even get initiated in the first place? What's it like trying to balance the amount of attention being given to each participant? Do you have to wait your turn?! How do you keep it so that there's never an odd man — or woman — out? After it's over, do you just go back to your normally scheduled programming of sex with only one partner? 
To get to the bottom of these questions and more, I asked a few threesome enthusiasts to share their best stories of threesomes past. Here are six sexy threesome tales that will inspire you to have one of your own.
1. The Target Practice
"During a wine-fueled girls' night, my best friend confided in me that she felt she wasn't that great at giving head. I told her I would teach her some tricks. We were going to use a banana, but after a few more glasses of wine, we asked my boyfriend to come over so we could have a live model. He was over in about five minutes. I started out, then let her practice on him and one thing led to another. It was just fun. We were all so comfortable with each other and nothing was ever awkward afterward. After that experience, my boyfriend and I tried it again with another girl and it was horrible. Who's in your threesome can for sure make or break the experience!" — Bianca, 27
2. The Dream Night With a Friend
"I went to visit this guy who lived in California, who I went to junior high school with. My best friend and I drove seven hours to stay the week with him. The first night we were there we went to a bar and got crazy drunk. We came back to his place and my friend went to the bathroom. He and I starting having sex. My friend ended up coming into the room and started watching us. Then she wanted to get involved, so she started kissing me. The guy asked if it was OK with me, and I said yes. So he started having sex with her while I watched. Then I got involved and he started having sex with me while she messed around with me and kissed me. It was a night to remember." — Erin, 22
3. The One-Night Three-Stand
"I was on a second date with a foreign guy. He was really attractive but if we're being honest, I had no idea what he was saying most of the time, and I have a feeling the confusion was mutual. What I thought he asked was if I wanted to go back to his place and meet his roommate. I figured it was just a ploy to get laid but I was into it so I agreed. We got back to his place and started fooling around when his bedroom door opened. I rushed to cover myself up, but my new foreign lover motioned for him to get in bed with us. At first I was like, 'No way is this happening,' but then his roommate started going down on me while my date was playing with my nipples and I kind of just gave myself over to the experience. I never saw either of them again, though. It would have just been too weird." — Erika, 28
4. The Drunken Dorm-Room Escapade
"In college, I had a girlfriend who I was especially close with. We'd always make out at the bar whenever we were drunk together, but neither of us actually swung that way. One night during our freshman year of college, we snuck into a bar that looked the other way at our fake IDs and had a $2 tequila shot special, which turned out to be a deadly combination for rookies like us who didn't know how to handle our liquor, but also couldn't pass up a sweet deal. Around shot No. 4, a really good looking guy approached both of us and started chatting us up. One thing led to another, and we both agreed to go back to his dorm room. My friend and I started kissing each other, and then he asked if he could get in on the action too. Definitely one of my favorite college memories." — Sam, 31
5. The Bar Star
"I was out drinking with co-workers when suddenly all of them had to peace at once. One had to pick their kid up from the babysitter, another had plans with the hubs, and so I was left to finish my drink alone. I proceeded to feel sorry for myself and had planned to do so until the last drop of my whiskey neat was finished, when a couple approached me rather shyly. The girl was giggling and blushing, and you could tell her partner was also visibly uncomfortable. After a lot of beating around the bush, it came out that the two of them had wanted to try a threesome for quite some time now, and might I be interested in joining them? If it weren't so convenient, and if I hadn't just been dumped by my co-workers and had a bright light cast on the fact that I wasn't getting any action, I might have said no. But the couple was staying the hotel attached to the very bar I was drinking at, and so I really had no excuse whatsoever to turn down the request. I started with the wife, just because I figured she was more likely to be jealous and call the thing off if I went straight for her husband. Once I got her nice and, uh, relaxed, we both started paying her hubby some attention. That's the only threesome I've ever had, because now my standards are set. I need to have someone come up and ask me to be their guest star. I won't settle for anything less. I guess that makes me kind of a threesome snob, but whatever." — Darlene, 32
6. The Swinging Couple
"My husband and I wanted to get adventurous, but the idea asking friends or people we were friendly with seemed so awkward and creepy. We also wanted to avoid Craigslist or anything else that creeped us out. On a friend's recommendation, we went to a huge high-class swinger's party in LA. Guests ranged from full-on swingers to curious people looking to spice up their marriage by just being around a sexy atmosphere. Even though I felt extremely shy and nervous, it wasn't long before we met some amazing women who were interested in a little sexual adventure. The actual sex was pretty fun, but I think it was more about the thrill than the sex itself, because it can totally be logistically confusing. I think my husband, who was most excited about the threesome, felt left out a lot of the time! I think I would do it again if the opportunity came up. The main advice I'd give to people interested: it's not that big of a deal. I felt so nervous, jealous and freaked out beforehand. But it really ended up being fun and non-scary." — Pam, 30
Can a Threesome Ruin Your Relationship?
How to Discuss Having a Threesome
How to Find a Third Partner for a Threesome
Source: AskMen
Reviews