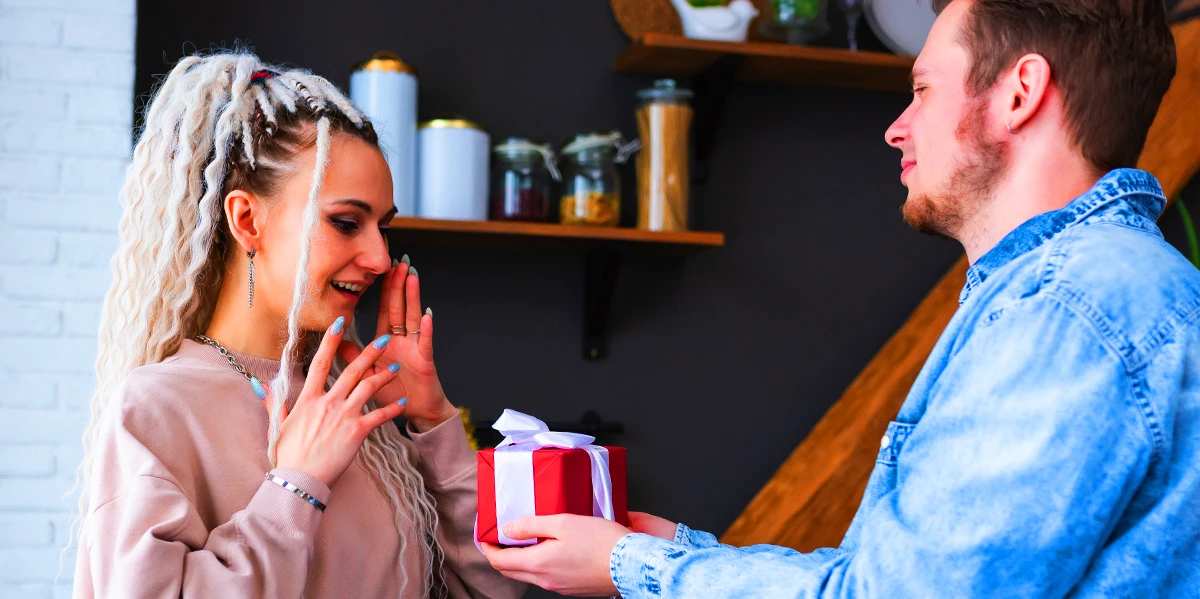 The Perfect Gift For Your Boo, Based On Their Love Language
How to get your partner a gift they'll actually enjoy, based on their love language.
By Aly Walansky and Andrea Zimmerman — Updated on Apr 13, 2023
Photo: Ivan Gran / Shutterstock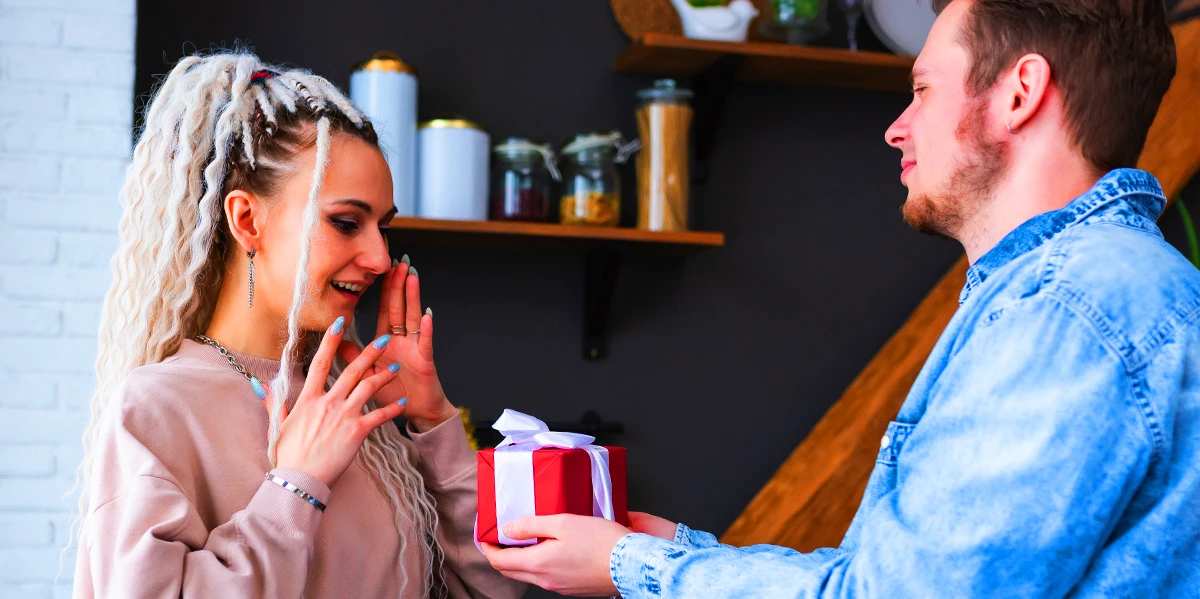 This is the season when we're all trying to find tokens to give as a gift to show the love we feel for one another.
But have we thought often about how we express our love? There are five love languages that reveal how we feel about love, and how we should share it.
Here are some awesome gifts to give your honey, based on the five love languages. (Not sure what his/her love language is? Find out here.)
Here is the perfect gift for your boo, based on their love language:
Love language #1: Words of affirmation
"I suggest giving her a calendar and filling it with love notes for each month. Mark special days and anniversaries and quotes that remind you of her/him for the entire year," says Diane Gottsman, a national etiquette expert.
Try: Levenger Encompass Notebook With Pen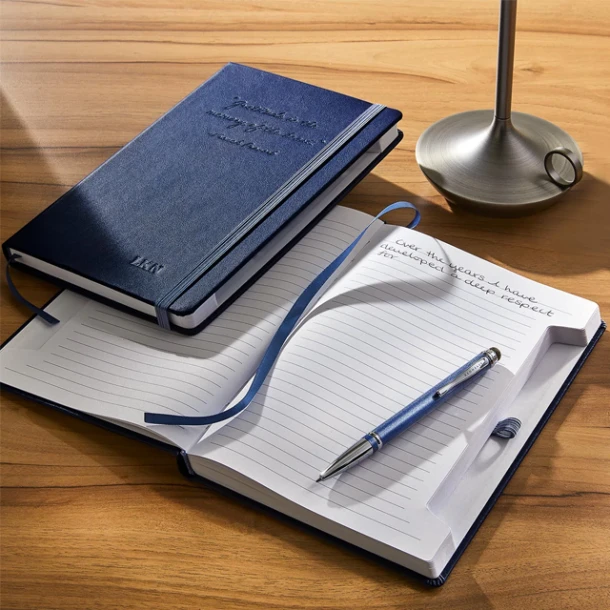 SHOP NOW
Love language #2: Quality time
"Take her on a picnic date, snuggle on the couch, or do anything that she has shown an interest in. It takes work to 'watch' for clues and it would be a great idea to 'ask' what kinds of things are most special to her. Then make a point of doing them on a regular basis," says Gottsman.
Cooking together is one of the rare times that couples have each other's divided attention, and it makes cooking feel like less of a chore and more of a shared social activity. Taking care of the hassle associated with cooking at home (meal planning, food shopping, ingredient measuring, and delivering), leaves time for the actual cooking and spending quality time together.
Try: Material Kitchen The Good Prep Set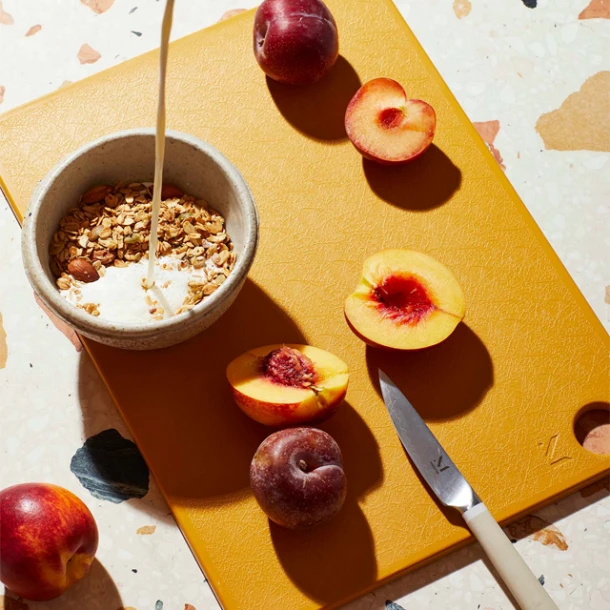 SHOP NOW
Love language #3: Receiving gifts
"Buy the gift yourself — don't have your secretary or mom pick it out: A beautiful pair of boots, a pair of gloves, an experience like a surprise trip to a Bed and Breakfast with flowers and chocolate in the room. The act of opening a beautifully wrapped box is also part of the fun," says Gottsman.
Try: Vionic Cecily Ankle Boot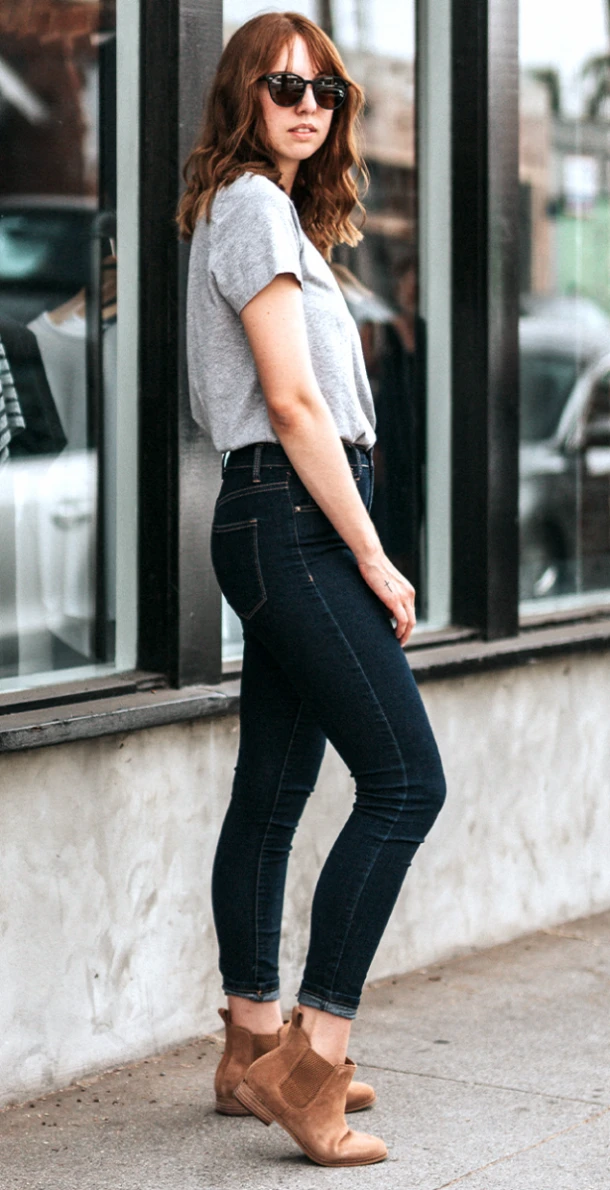 SHOP NOW
Love language #4: Acts of service
"Bring her coffee while she's putting her makeup on, setting the table for a beautiful breakfast/dinner made with love by you, surprising her with a car wash, tank full of gas, and a dinner out," says Gottsman.
Try: JJ Winks Glam Bathrobe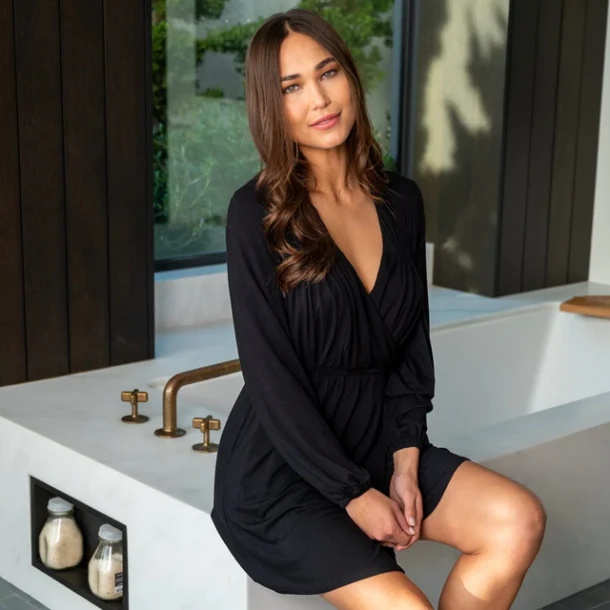 SHOP NOW
Love language #5: Physical touch
"Make an effort to show your mate you care by reaching out for her as she walks by, holding hands when you normally wouldn't, making an effort to hug and kiss her more often, and for a longer period of time," says Gottsman.
Give an aromatherapy essential oil body oil and promise to massage them with it.
Try: Saltair Pink Beach Nourishing Body Oil 
SHOP NOW
More for You:
Zodiac Signs That Are Terrible At Relationships (And Why)20 Little Things Women Do That Guys *Secretly* LoveThe Perfect Age To Get Married, According To Science5 Little Ways Men Wish They Could Be Loved — Every Single Day
Aly Walansky is a NY-based lifestyle writer who focuses on health, wellness, and relationships. Her work appears in dozens of digital and print publications regularly. Andrea Zimmerman is the deputy editor for YourTango.
YourTango may earn an affiliate commission if you buy something through links featured in this article.
Source: YourTango
Reviews