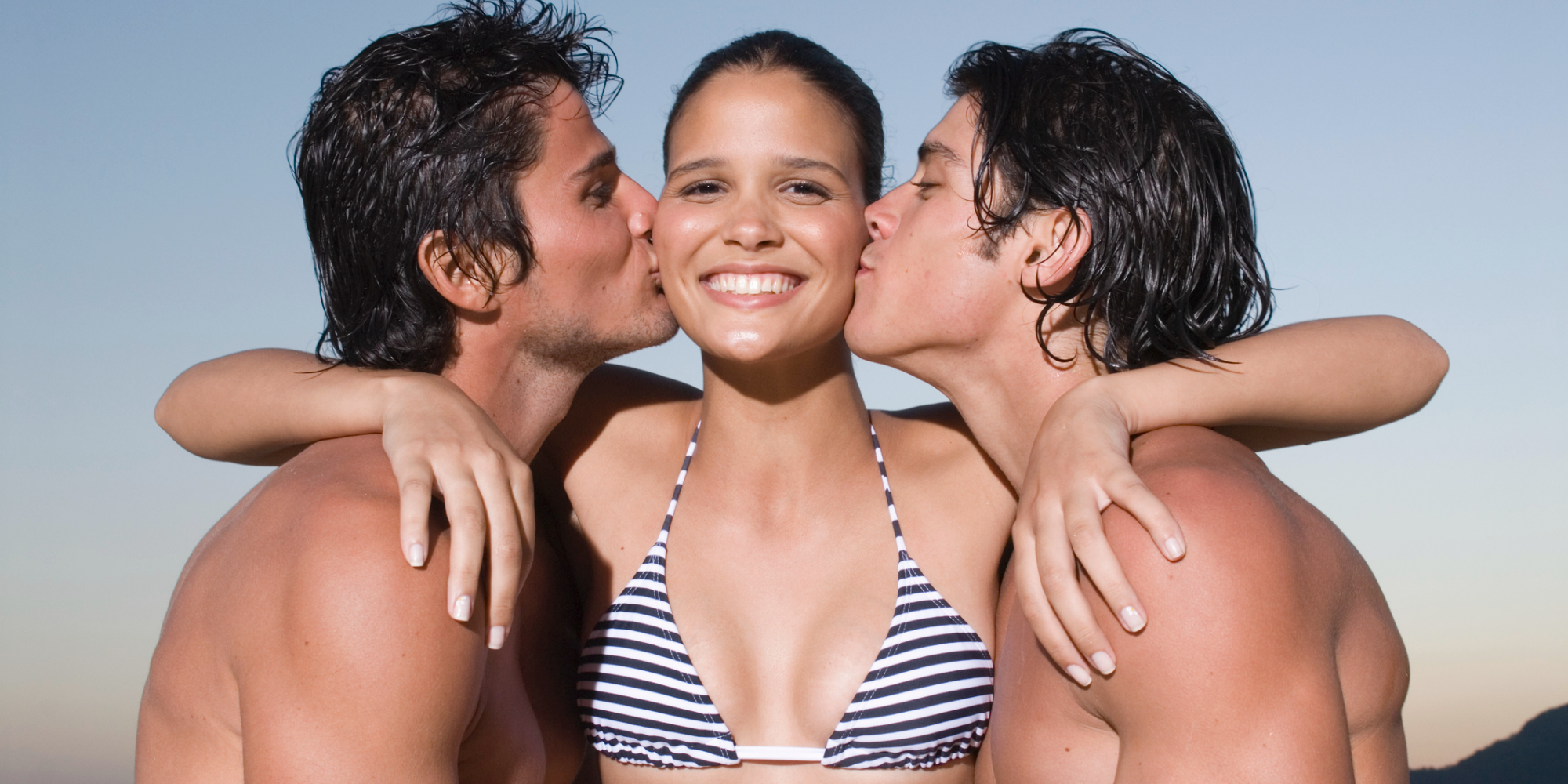 Str8Curious: Will Having a Threesome With a Friend Ruin Our Friendship?
I Want to Have an MMF Threesome With My Buddy. Will That Ruin the Friendship?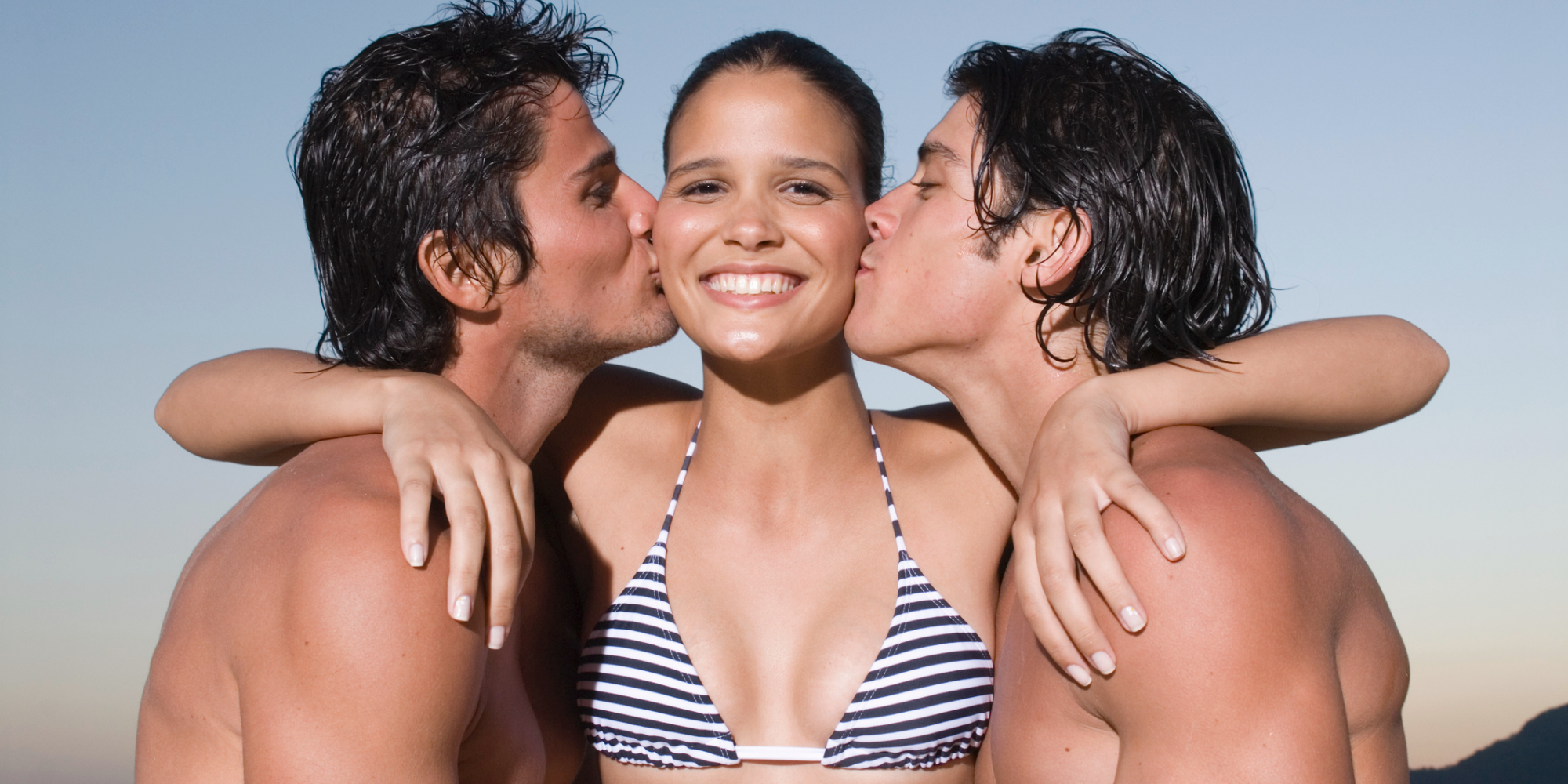 I Want to Have an MMF Threesome With My Buddy. Will That Ruin the Friendship?
Str8Curious is a monthly AskMen column where out and proud lifestyle expert Joey Skladany answers burning questions from heterosexual men about sex, dating, and the LGBTQ+ community. No topic is off limits as he candidly lends advice, debunks stereotypes, and gives it to you straight — err — gay. Should you be interested in submitting a question for editorial consideration (and we will respect anonymity), feel free to ping Joey directly on Instagram or email him at [email protected]).
The Question
I fantasize about having a threesome with a woman and another dude, but think I'd be most comfortable if that other dude was a friend. I have one person in mind and he would likely be down (he's admitted to being sexually adventurous), but I'm scared it would potentially change the dynamic of our friendship and make things weird. Will it? How do I make sure that it won't? – Dan, Marietta, GA
The Answer
Bonjour, Dan, and merci for your question. (The French theme is merely because you want to Eiffel Tower a chick and are soliciting advice from a certified baguette with an F.)
The answer to this one is easy: You must establish some set of ground rules to ensure everyone goes into this situation comfortably. (And that includes the woman, of course.)
Don't rely on a combo of liquor and horniness to make last-minute decisions on your behalf. Questions that need to be asked and resolved beforehand:
Will you and your friend be interacting with each other and exploring a bit of bisexuality? If so, what are the limits?Will someone be taking charge? Will the gents be more submissive to female wants and needs? Are you and your friend genuinely cool with seeing each other naked? This will go beyond a quick-glance-while-changing-in-the-locker-room situation.
Keep in mind that even with a set plan, you will still run the risk of making your relationship weird or ruining it altogether. After all, having a threesome with a dude you typically golf or play basketball with can be awkward at first. And while it's admirable that you're choosing to think with both of your heads (and not just the one under your belt), there is no way to know how you and prospective sexual partners will feel until you're dropping trou and actually doing the dirty.
At the risk of sounding too much like a religious prude, I'd honestly recommend avoiding a threesome with any type of friend or friendly acquaintance (at least to start).
While you may think that looping in a bestie will make you feel more comfortable in a MMF situation, you wouldn't be asking this question if it didn't elicit some level of discomfort to begin with.
And if you're simply opting for a threesome to see your man friend naked without being labeled as a homo, then that's a whole other conversation in and of itself (in which case, I'd like to direct you to this article on what you should know before having gay sex for the first time.)
I'd say, whether or not you're experimenting with dick and/or simply want to have a girl to experience double-trouble, go for a couple who you don't know on a more personal level and see if you even enjoy this sexual dynamic.
If you find that you don't, it will have saved you years of potential embarrassment or the jeopardization of a friendship that you really care about. If you do like it, then you can now cross the bridge of friend to friend with benefits and ask your on-board buddy the aforementioned questions. He may be down to clown — and then you'll have someone on your team to, well, tag-team.
But again — and I can't stress this enough — all parties involved should only partake in activities that make them feel good (and that doesn't only include orgasming).
If things do go awry, there won't be finger-pointing or blaming. Instead, it may just be a moment in your friendship you can laugh about in the days, months, and years that follow. And then you can simply go back to golfing and basketball playing, as you straights do.
How a First-Time Threesome Can Impact Your RelationshipHere's How to Have an Actually Good Threesome
Never Have I Ever: Had a Devil's Threesome
Source: AskMen
Reviews