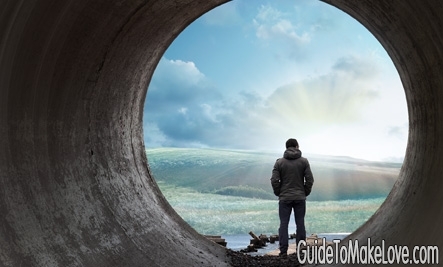 Stop Comparing the Present with the Past
I drove past a church the other day en route to Santa Cruz and the sign they had out front displayed this message: "Don't dwell on the past because you're not going back there." That says it all to me. One of the hardest things for any of us not to do after a crisis or major change is to compare the way life was before with how it is now.
It's perfectly okay and possibly necessary to do this comparing as we move through grief or deep loss. The time it takes to vent our anger and recover from despair can be different for all of us—and time can't be forced because healing heartache doesn't respond to schedules or agendas. Yet, in our own time, we will start to regain some stability and decide to move forward with our life. This was certainly true for me in a past crisis.
It's a good idea to learn from history – we can get good perspectives about how to do better – and hindsight is 20/20, as they say. But if we dwell, we go around in circles and get caught in the snare of the past, we don't focus on where we're going and we can't create the future we want. In fact, we may recreate what we don't want. We stay in thought forms that are like carrying a heavy backpack of guilt, blame and other negative emotions. The past weighs a lot when there are unresolved issues and you're the one paying that price.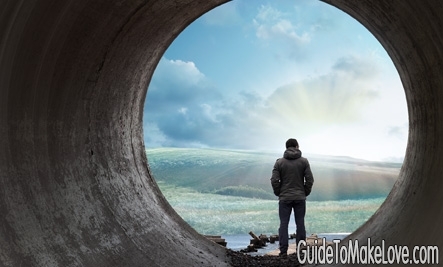 When the present is more rewarding than the past, we don't tend to hang out in the past, so creating more fulfillment in the present can help the healing. HeartMath founder Doc Childre told me how he did this. In a past personal crisis, eventually he realized that to move forward, he had to redirect his thoughts and feelings from the past situation that he couldn't change in order to be at peace now and build the future. After an understandable period of grief, he started to realize that he was perpetuating deep pain and depression by constantly comparing now with the past. Often, his heart's intuition would whisper: "Constantly comparing with the past is not helpful for you now. It's time now to use that energy to move forward with your life." It was hard at first, but being honest with himself, he knew it was time to take a responsible step towards reducing the emotional toll and inertia from dwelling in the past.
Below is a HeartMath practice that helped him. It is for after the first phase of our initial anger, grief or despair. No one would expect us to be able to stop comparing the past with the present during the first phase of sadness and despair. Be comfortable with your own timing, however long it takes you. Some people do not experience as much loss, pain or despair as others because their situation is different. For them, the first phase could be much shorter, so they may choose to use this practice earlier in their emotional recovery process.
With self-compassion and patience, make a genuine heart commitment to practice recognizing some of your thoughts and feelings of comparison with the past. As you become aware of these thought loops and feel your energy down-spiraling, then from your heart accept that it's normal to have these thoughts and feelings. Yet, know that constant preoccupation with them can drain and depress your spirit, which you need at this time to re-stabilize and move forward.
Then, in an easygoing way without force, choose something to focus on that doesn't cause as much pain and energy drain. It often helps to switch thoughts by changing what you are doing in the moment or changing the subject if you are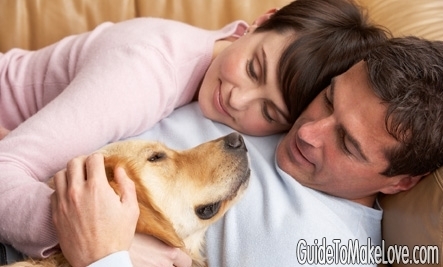 rehashing the past with someone. You can also replace the thoughts with appreciation for someone you care about.
With practice, you will be able to recognize the thoughts and feelings and then just shift—to something that doesn't bring you down and leave you with depressed feelings. When this is done from the heart, then you are not repressing feelings, you are transforming them.
HeartMath practices, such as the above, are used by mental health professionals to help people get their system into heart coherence, an optimal state in which the heart, mind and emotions are operating in-sync and balanced. As people activate their hearts to get in sync, they have more capacity to hear their intuition which helps guide them to shift perspectives, so forgiving and releasing the past become possible. Using HeartMath's emWave® technology before talking about a problem can also help.
Some years ago, I went through a relationship breakup that I didn't want. It was hard for me not to dwell on comparing every person I met thereafter with that man. It took me a long time to let go of that hurt and accept that maybe life had something else in store for me that would open those same heart feelings so I could feel fulfilled again. I felt like I would never have that great of a relationship experience again. I think a lot of people end up feeling this way. They assume the person they were in the relationship with is the only source of those good feelings they had. It's helpful to realize that it's not so much the person you're enjoying but the feelings you experience that are fulfilling – and you can have those feelings by re-opening your heart with or without another person. This was a big life lesson for me: It's the feelings in our heart that are opened by love. We can experience those feelings again, even when the one we loved who helped us open our heart is not present – our heart feelings are not dependent on one person. As long as we think so, we're trapped.
With self-compassion and patience, you can emerge from the depths of challenging times, especially if you connect with the strength that comes from truly putting your heart into the intention to move forward. The first step to activating your heart is having compassion for yourself, which quickens recovery and re-stabilization. It's important to come from the heart not just the mind to get the full physiological and emotional benefit. You may also need help to re-open your heart if the past you're trying to release was traumatic. Be proactive: When you start creating the future, your mind starts to free up. And then you can move on.
The Hidden Power of the Heart by FREE! E-Book, in a warm and friendly style, it combines wisdom with practical tools and techniques to develop your heart intelligence. Click to receive this Free e-Book, The Hidden Power of the Heart.
Reviews
Tags