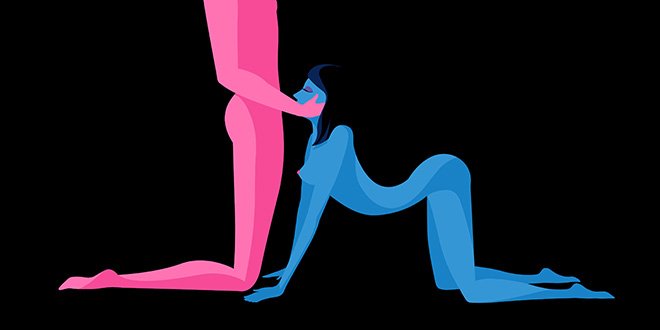 LELO Sex Position of the Week: The Hummingbird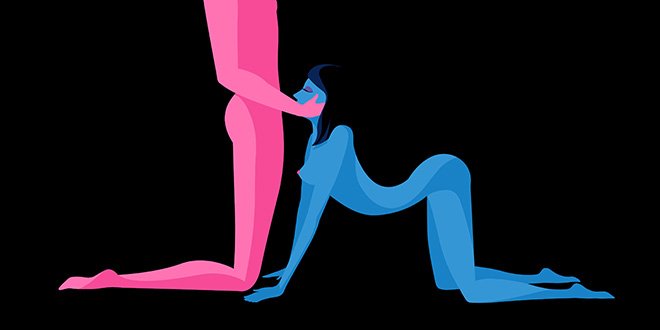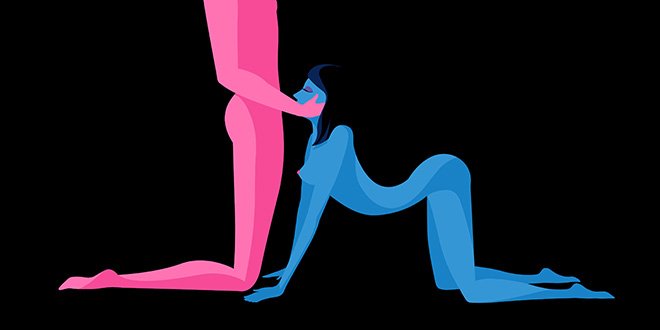 Position Difficulty: 2/5
Pros:
When was the last time you thought about switching up positions when giving a blow job? The Hummingbird takes the standard kneeling oral sex position and adds an animalistic dynamism to the act which will drive the receiver wild!
As you both kneel, let the partner receiving the blow job guide themselves into your mouth. If you're confident in how much swagger you can convey while crawling on your hands and knees, you can start the position with more of an approach as you move toward them, licking your lips in anticipation.
Once in position, you won't be able to use your hands, so have the receiver help as you used your mouth to explore their length. Eye contact can be just the thing to up the intimacy―and intensity―of the act.
Cons:
The reality of many of the most daring of sex positions is that, frankly, they just aren't that comfortable (to be fair, we are diehard spooning-sex-in-the-morning fans). The Hummingbird may not be sustainable for long if either of you have joint problems, but discomfort can be managed by using thicker yoga mat―too comfy of cushions or mattress might throw your balance off a bit.
Additionally, this position is not ideal if the partner giving oral likes to maintain total control―even with restraint and communication it may be hard for the receiver not to reflexively thrust, and you won't have you hands to help stop it. However, if you're confident in your deep throating skills or like the idea of having the receiving partner penetrate you mouth with full control, then this would could as a 'pro' to this position!
[related_article id="11860″ size="full" target="_blank"]
Katy Thorn
Source: Lelo
Reviews