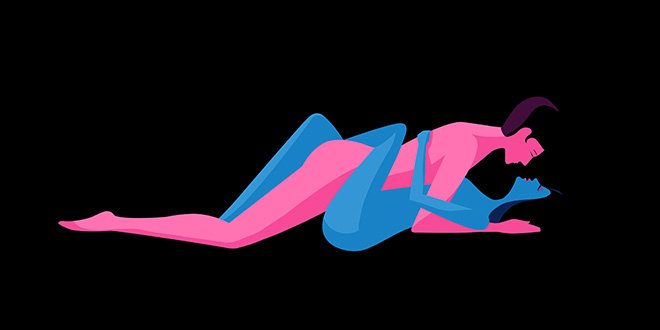 LELO Sex Position of the Week: The Boa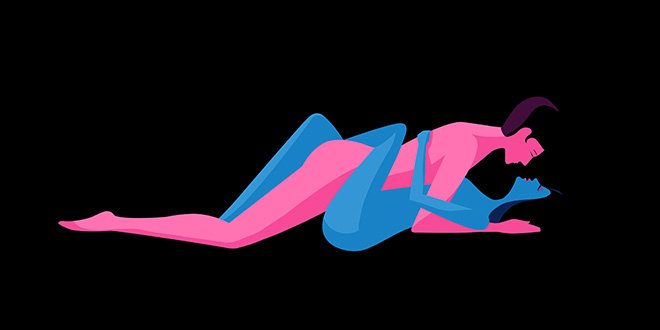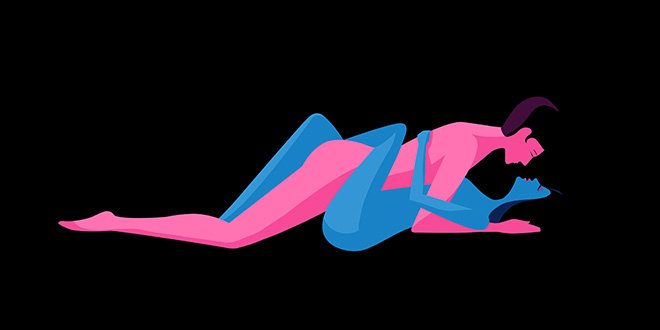 Position Difficulty: 1.5/5
Pros
When people think of positions where the receiving partner is in control, the usual go to is the cowgirl position―or its reverse. We're here to introduce you to the idea of being a power-bottom.
While in this position―which resembles missionary―the receiver is going to put their quads to the test, so no skipping squats!  While on the bottom, you can use the side of your knees pressed against the hips or ribcage of your partner to guide the pace of their movements, or even stop them just as their tip is about to enter you―if you're strong enough.
If you're not in the mood for pillow-side play fighting, this position is also perfect for a cozy skin to skin snuggle as the bottoming partner makes like a boa constrictor to wrap their legs around their partner as tight as they can for an extra intimate sensation.
Cons
We struggle to think of a true downside to this position, as even if it proves tiring for the receiving partner, they can always loosen their grip of their legs to relax a bit. If the topping partner is on the smaller side―which may not be well served by positions where the receiving partner's knees are positioned wide apart―the up close way both bodies are positioned makes The Boa a great sex position for using your favorite couples' massager. We suggest the TIANI™ 3, as the wide head makes sure that the external  vibrating arm will hit all the right spots as your hips shift from side to side!
[related_article id="347″ size="full" target="_blank"]
Katy Thorn
Source: Lelo
Reviews