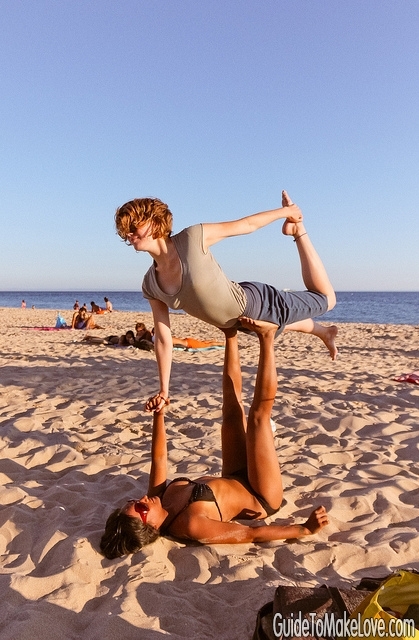 6 Ways Your Yoga Practice Can Improve Your Dating Life
As a dating coach, former fitness instructor, and yogini of 14 years, I've seen yoga transform my own life and impact the lives of my dating coaching clients in an extraordinary way. Here are six principles taught in yoga that can improve your dating life.
1. Enjoy the Journey
Many singles put so much pressure on a first date that they can't enjoy themselves and the process. Yoga teaches us to stay present and mindful. Take that practice into your dates and you'll have more fun and be able to connect with your dates on a deeper level.
2. Don't Stress
Staying non-reactive in a difficult situation was what I struggled to learn most in yoga. Keeping your breath, even in an arm balance was really difficult at first. When you're dating and someone blows you off or shows up late or doesn't call when they said they would, it's easy to get bent out of shape. Instead try to breath through it and look for the lesson in the uncomfortable moment.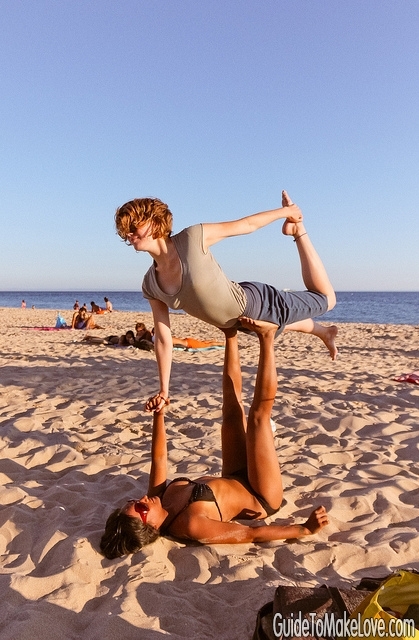 3. Look Good, Feel Good
In my opinion, yoga is the best workout you can buy. A serious 90-minute flow will tone you more than a weight lifting session and burn more calories than an elliptical machine. If you look good and feel good about yourself you'll appear more attractive to dates too.
4. Set Goals
A challenging yoga class will inspire you to set goals for yourself and give you the drive to keep striving for your dreams. Rather than waiting for a fairytale romance to happen to you, setting goals that stretch your comfort zone is what will help you change your circumstances.
5. Tell Your Story
My favorite teachers not only lead students through poses but also share the mythology behind each pose. Through hearing stories we learn to tell them and there is nothing more important on a date than learning to tell your own story.
6. Just Show Up
There really is no such thing as a bad yoga practice. Any time that you give to yourself to stretch, breathe, or strengthen is better than a million other things you could be doing. Similarly, there is no such thing as a bad date. Every date teaches you more about who you are, what you want, and how to present yourself when the right person comes along.
These are just six of the many ways that a yoga practice can improve your love life, but we all know the real reason to practice—the extra flexibility will definitely come in handy in bed. For more spiritual and saucy modern dating advice visit DatesAndMates.com.
Damona Hoffman, MeetMindful.
Photo credit: Thinkstock
Reviews
Tags