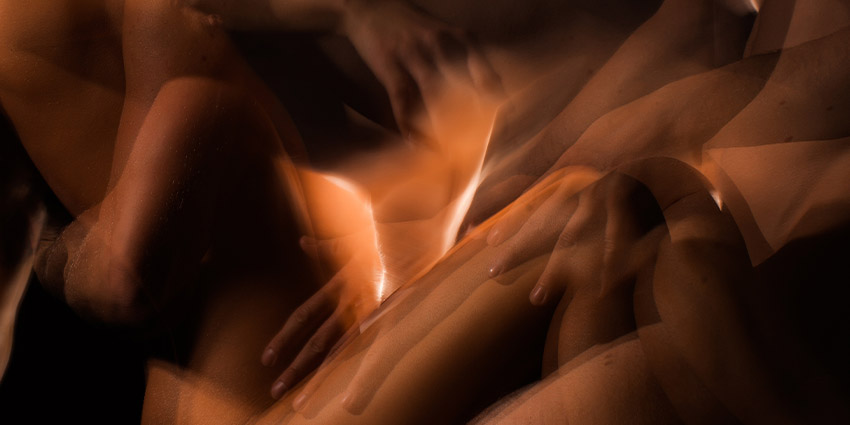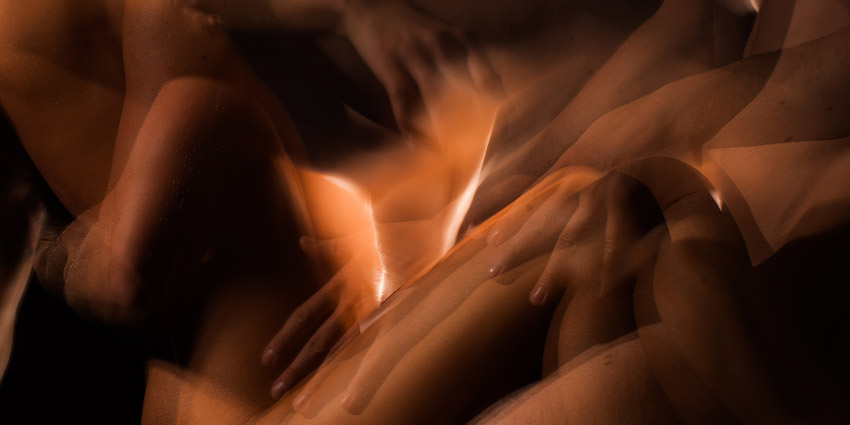 2 Girls, 1 Guy—Steamy Sex Positions for a FFM Threesome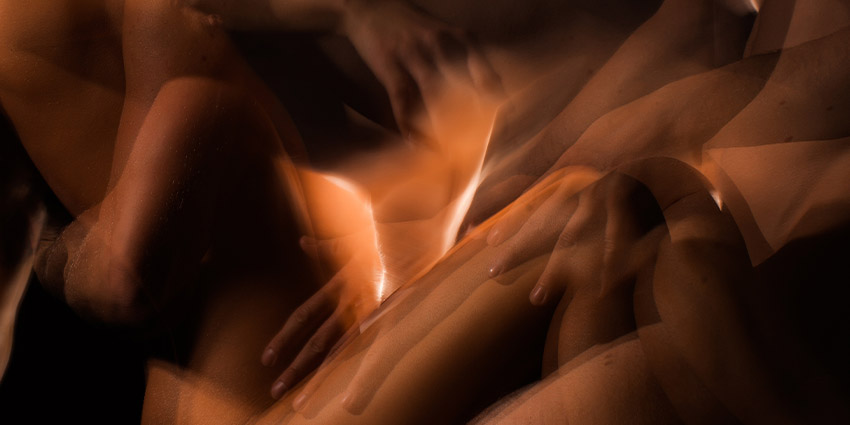 Threesomes not only mix up the bedroom dynamic, they also open a whole new world of fun when it comes to finding positions that stimulate all partners simultaneously. Check out these sex positions specifically for female-female-male threesomes that can triple your pleasure!
The Watch & Learn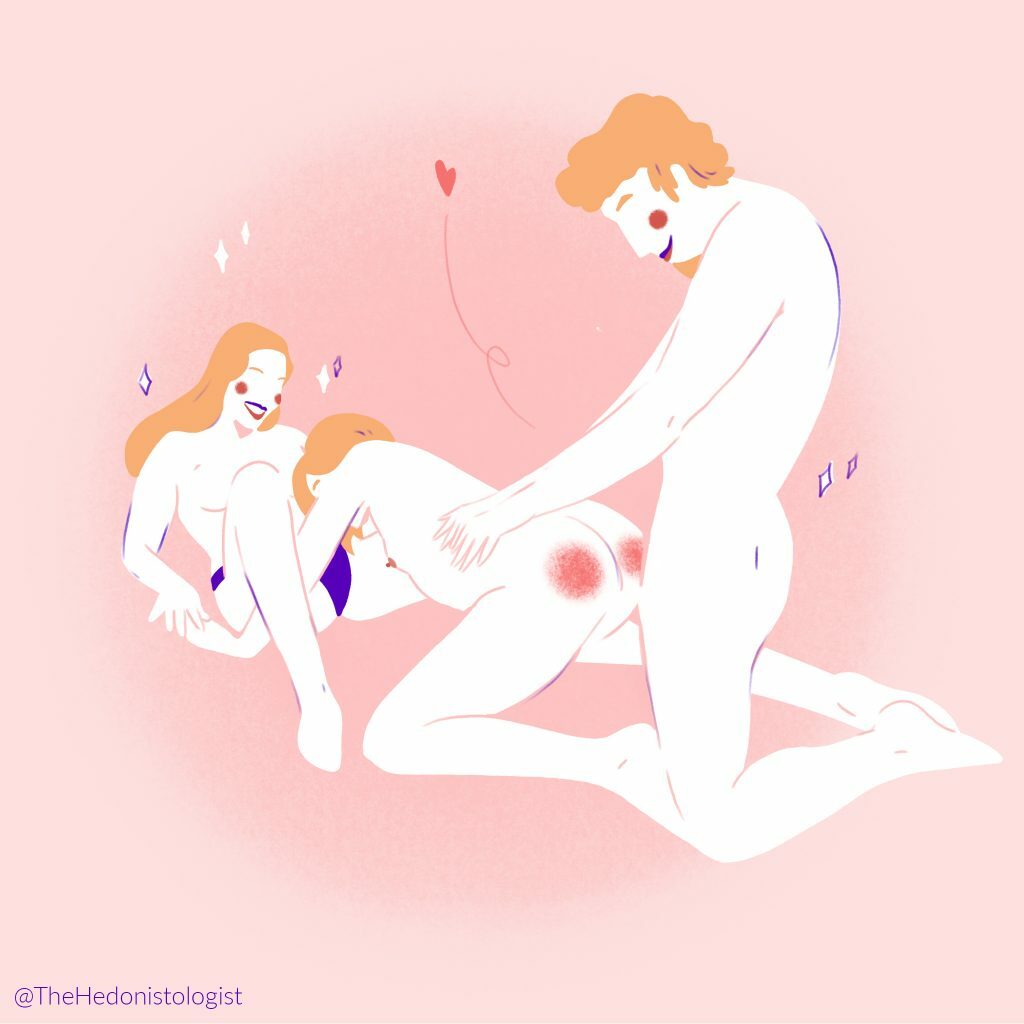 How: The guy enters one of the women in a classic doggy style position from behind while she's on all fours, except instead of propping herself up on her hands, she bends over to give the other female partner oral. 
The Watch & Learn is a position that will get everyone heated because it allows you to see your partners' faces as they receive pleasure. In a twosome, doggy style doesn't necessarily allow you to see your partner's pleasure because they're faced away from you, but because the third partner is facing you, you can watch them as they receive oral. This position is all about feeding off each others' excitement. 
The Double Down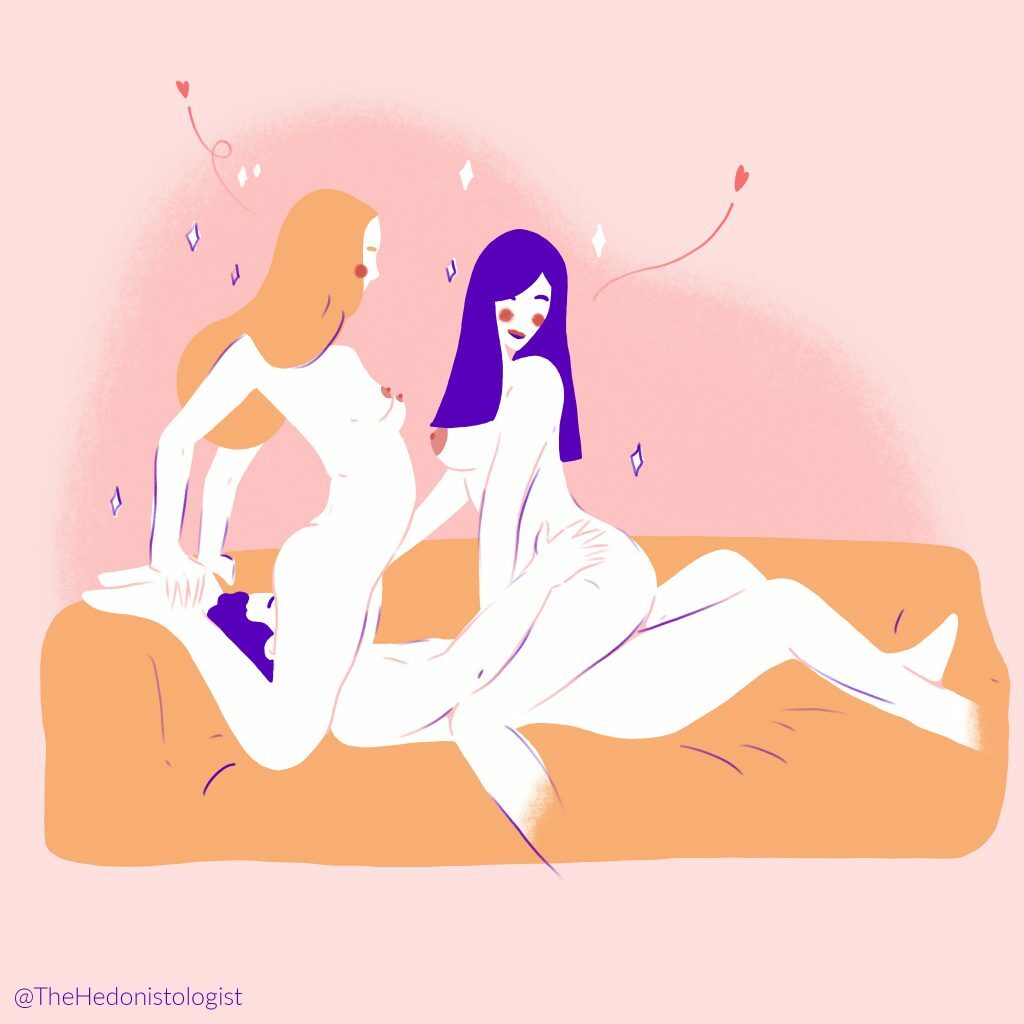 How: The man lays on his back while one girl straddles him in a cowgirl position. The other girl straddles the man's face while facing the girl riding.
The Double Down position allows both women to ride, one penetratively and one orally. It also gives them an opportunity to kiss each other while receiving stimulation from the man. This is a great position for men that like to receive and give pleasure at the same time.
The Trilogy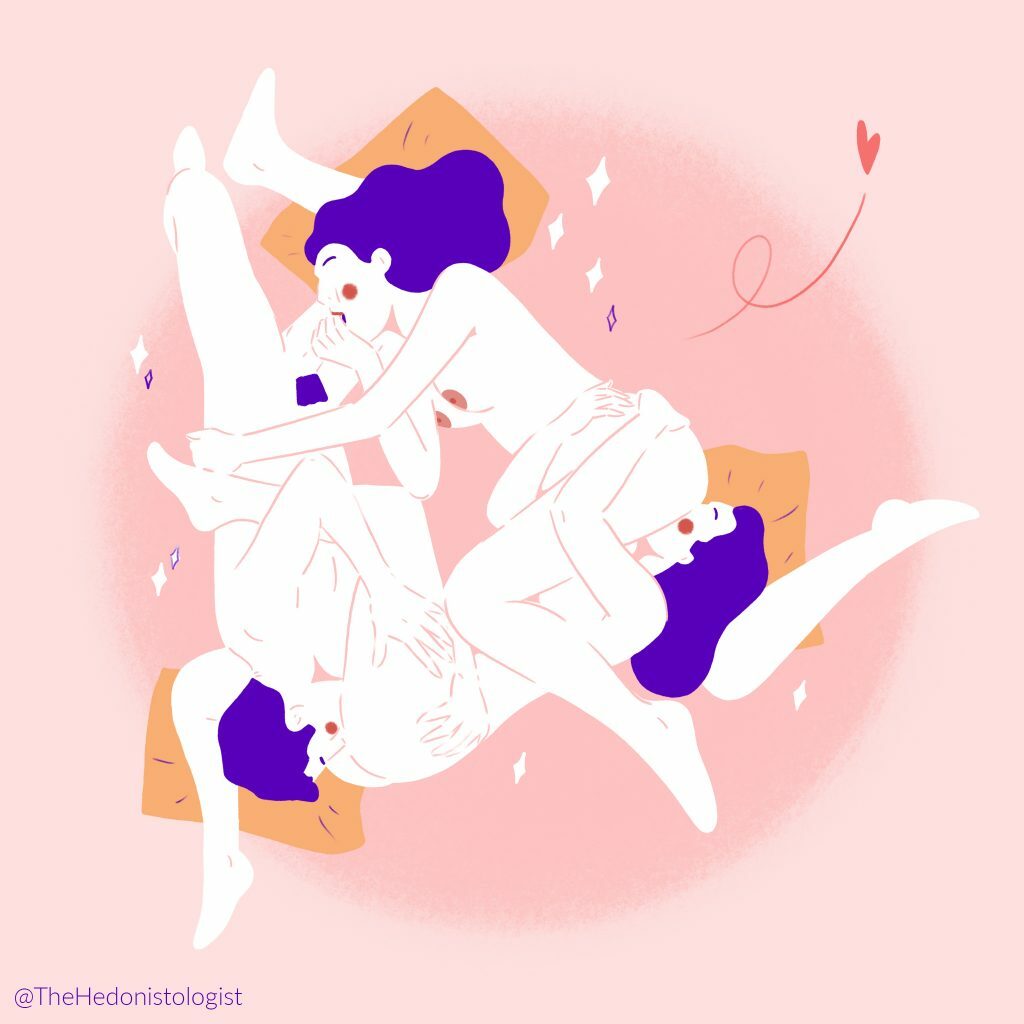 How: Each partner lays on their side facing towards the center so that each head can give oral to the next partner. You can use pillows to prop your head into a comfortable position. Simultaneous oral, sign us up!
A quick google search for the definition of "trilogy" calls for "a set of three works of art that are connected" and that's exactly how threesomes should be described. The Trilogy position is all about equal oral stimulation. There's nothing hotter than using your tongue while feeling someone else's pleasuring you. Pro tip: incorporate some exotic foods!
The Oral Presentation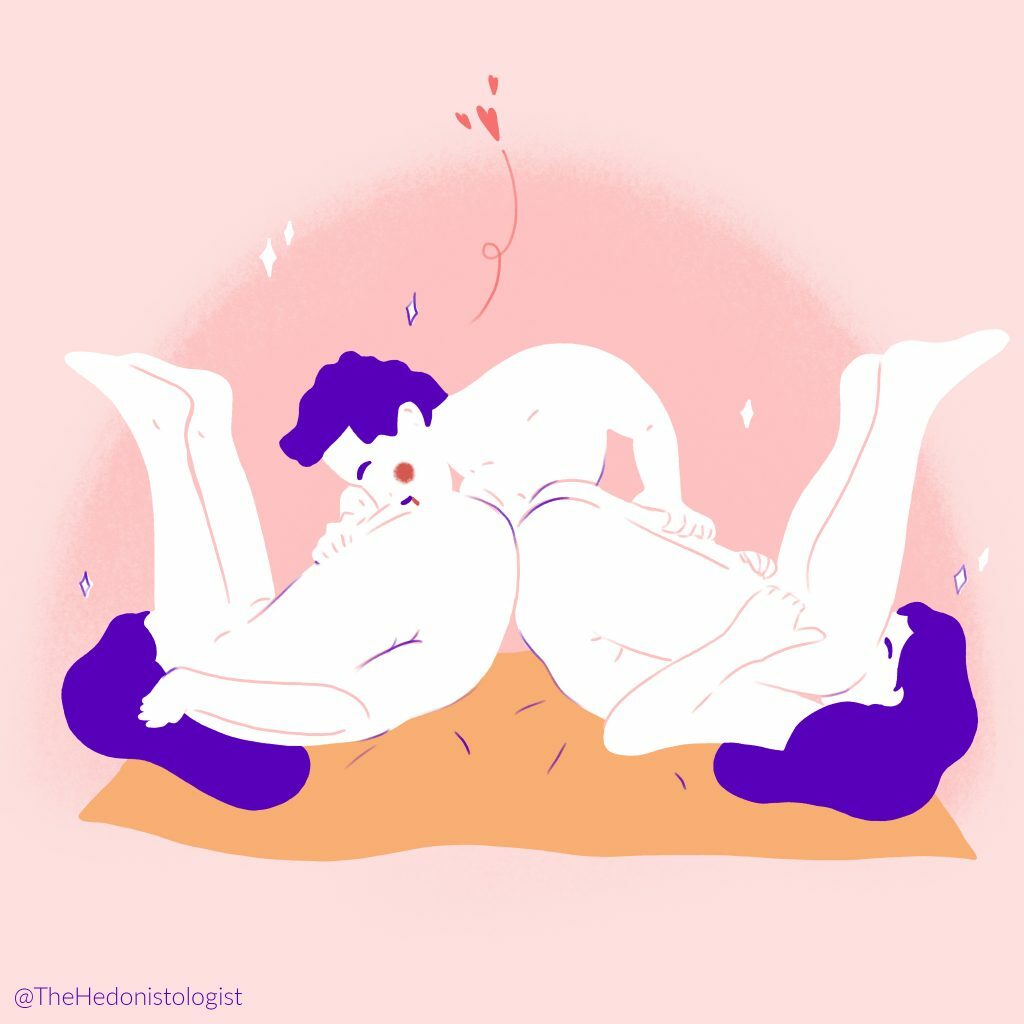 How: The girls lie on their backs with their legs cradled towards them in the air while propped against each other's bums. The guy alternates eating each girl out, while stimulating the other with his hands.
The Oral Presentation position brings a new perspective to every member of the threesome. Laying on their backs allows the girls full vulnerability with their genitals which can heighten arousal. This position also allows everyone a great view of eating out.
Donna Turner
Source: Lelo
Reviews