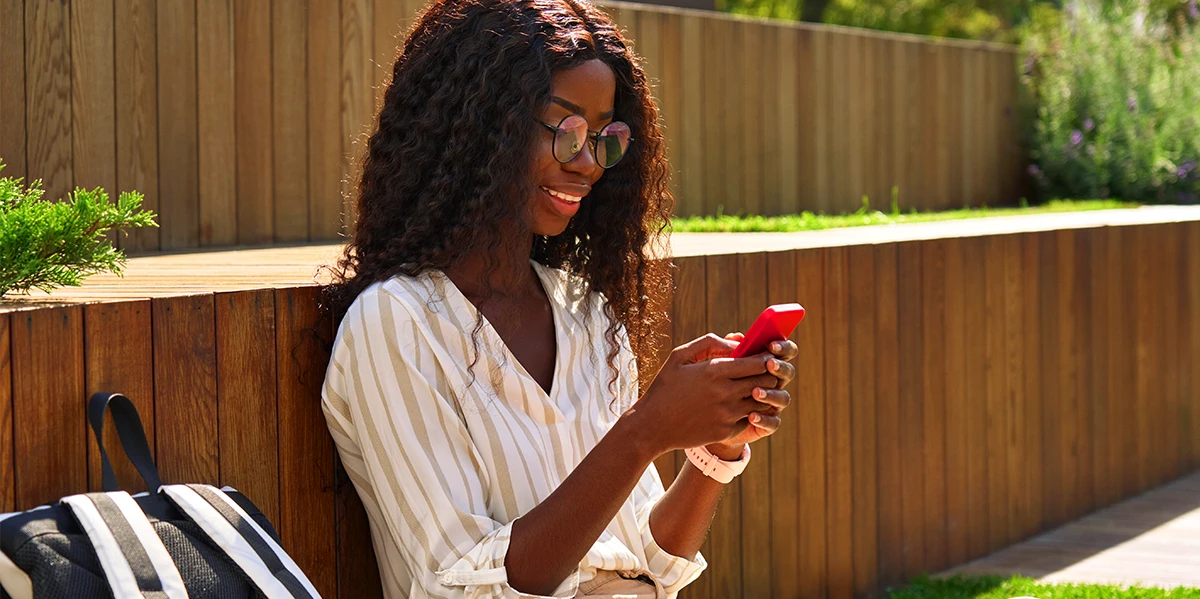 10 Unsexy Texting Rules For Women (To Get The Guy)
In this tech-savvy dating world, these rules are more important than ever.
By Shape Magazine — Updated on Apr 13, 2023
Photo: insta_photos / Shutterstock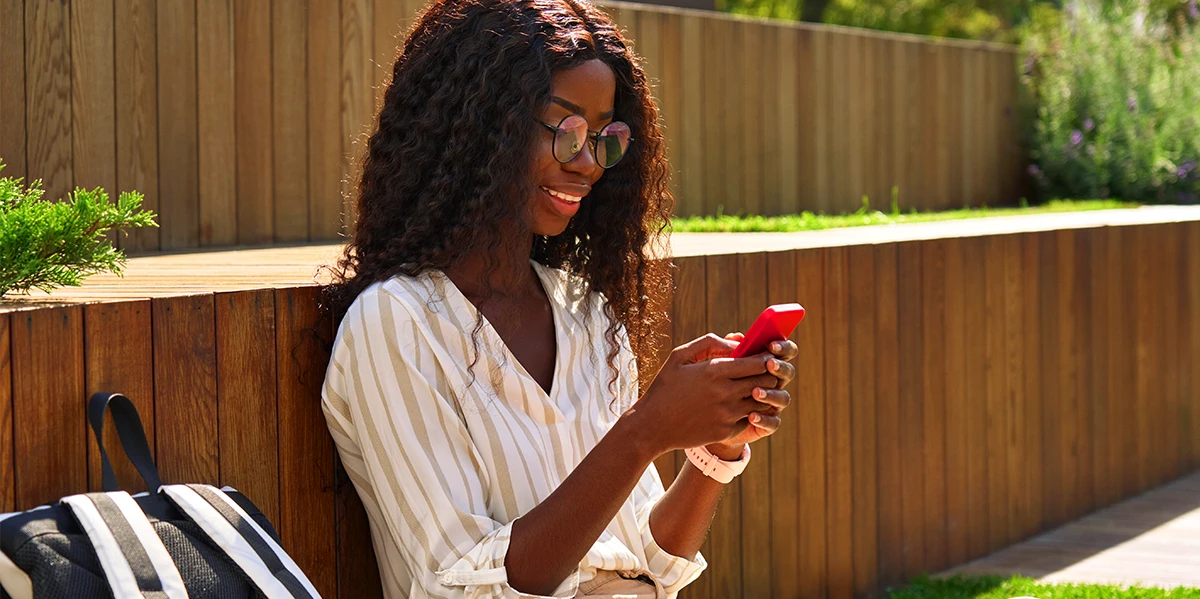 By Jenna Birch
Match released its annual Singles in America study, giving us an interesting insight into how men and women date. Guess what? It's a mad, tech world out there.
Thirty-one percent of men and women met their last date online (as opposed to six percent in a bar), 34 percent of daters in their 20s expect a response to a text in under 10 minutes (!), and far more emoji users went on a first date last year than those who never dropped a winky face on the object of their textual affection (52 percent versus 27 percent).
All this begs the question: how do we most effectively date in the digital world? Fortunately, we rounded up some dating experts to spill on how to become the most tech-savvy dater you can be. 
Here are 10 unsexy texting rules for ladies (to get the guy): 
1. Don't text until you have a date set up
Laurel House, the author of Screwing the Rules, suggests avoiding a back-and-forth until you have an actual date on the books. "It's way too easy to get carried away, have sexually driven texts, and kill the relationship before you have the opportunity to ever meet," she says.
In the initial stages of dating, think of texting only as the prelude to the real deal: an in-person meeting.
2. Pick up the phone if it's important
Whether you're just doing it because it's how you began (i.e. online), or because you want to avoid saying difficult topics out loud, "nothing good comes from trying to discuss emotionally-charged issues through an electronic device," says dating coach Neely Steinberg, author of Skin in the Game. This might lead to confusion or resentment (depending on the stage of your relationship).
If it's important, pick up the phone! Or hold tight until you see him next.
3. Think before you send
Early on, you have to be careful. The person you're texting doesn't necessarily know you or your sense of humor. So re-read, double-check, and be careful: "Your texts are stripped of tone and facial expressions — no matter how many emoticons you include," says House. "One way to test the tone is to imagine that he is sending the text to you. Say it out loud, minus voice inflections, and decide if it comes across as intended." 
4. Let texting frequency build
"Since more of the human connection is lost, I encourage singles to simply use texting less frequently than they might be inclined to," says Steinberg. "After a date, it's lovely to send a follow-up note. If you're stuck in traffic, let him know you're running late. Send a funny or cute text to say that something you just experienced reminded you of him." You just want to avoid long-drawn-out text back-and-forths early on.
5. Pay attention to his style
House says most people text the way they wish to be texted — so look at how he types his notes (hopefully he will do the same for you!). If he compliments your looks, maybe he craves physical compliments. If he keeps it brief, maybe he's not a texting dude. Just make sure that the levels of interest are even.
One good way to do this: check out the length of his texts versus the length of yours. If you scroll back and see that you're wordy and he responds with just one word, ask yourself: "Are my levels of interest even with his?" They should be.
6. Don't play games
When in doubt, use a 1:1 ratio — he should initiate half the time, and so should you. That said, if you have something to say or reply, don't play games with him. "Text is intended to be a form of immediate communication, so don't wait two days before you respond," House says. "That's sending the signal that you aren't truly interested and that you are a game player."
7. You're not required to respond
Steinberg says she sees a certain pressure nowadays to respond to texts and emails instantly. And if you're free, go for it! That said, don't think you owe a response in under 10 minutes—like data suggests many believe. "You have a full life and are not at this new person's beck and call," Steinberg says. "In fact, it builds anticipation if you take your time responding."
The bottom line: live your life. Texting should occur only when it's appropriate, convenient, and/or fun.
8. Use that emoji
The Match.com stats speak for themselves: Friendly emoji users are way more likely to get out on real, live dates. A smile or a wink helps the reader show you're being light-hearted or flirty, both good text techniques and way better than a "haha" or "lol," which Steinberg says can be a total turn-off for some. 
"Just beware that too many emoticons can also be a turn-off," she says. "Definitely don't use more than one in a single text. A well-placed exclamation point also helps too." But, again, use the "rule of one" early on for those. "'Looking forward to seeing you!' is better than 'Looking forward to seeing you' or 'Looking forward to seeing you!!!'" says Steinberg.
9. Build a foundation before checking in
House says a lot of guys will bolt if you abuse texting early on. That means no constant check-ins to check up on a new guy and no seeking for him to entertain you whenever you're bored. "That said, once the relationship is a bit more established, those, 'Hey handsome…thinking of you,' 'Waking up to you in my mind puts a smile on my face,' or 'Sweet dreams, sweetheart,' are all very welcome, comforting, and appreciated, because you have a foundation and you truly care for each other," House says.
10. Flirt
"You should flirt in texts. In fact, it's great!" says House. But not any fun little text will do. Here's an example of a good text, per House: "After a really interesting meeting with my boss about my new role (yay!), I went for a run to calm my body and mind. Wish you were here relaxing with a glass of wine with me. How was your meeting today? I'm sure you nailed it!"
Why it works: it's not bland or canned. It's engaging, and there's deeper insight about the person being revealed, which can lend to more lengthy phone or in-person conversation later, she explains. "Plus, there was flirtation and enthusiasm with the bubbled words."
A good formula: first, share something that you did or will do to pique his interest, and then ask a question. Now, go forth and press send, ladies.
More for You:
Zodiac Signs That Are Terrible At Relationships (And Why)20 Little Things Women Do That Guys *Secretly* LoveThe Perfect Age To Get Married, According To Science5 Little Ways Men Wish They Could Be Loved — Every Single Day
Jenna Birch is a San Francisco-based writer, creative consultant, media strategist, and author of the book, The Love Gap: A Radical Plan to Win in Life and Love.  Her work has been published in Vogue, Fortune, The Washington Post, and more.
Source: YourTango
Reviews