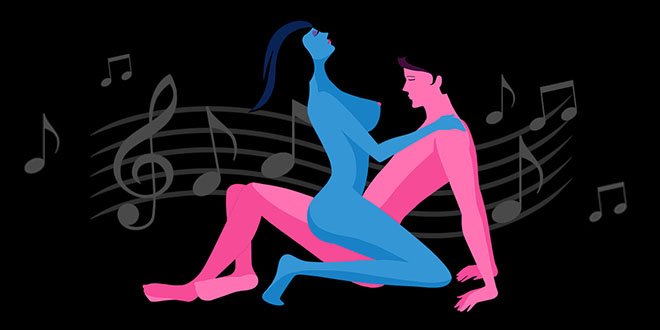 Work Up a Sweat with 4 Spinning-Inspired Sex Positions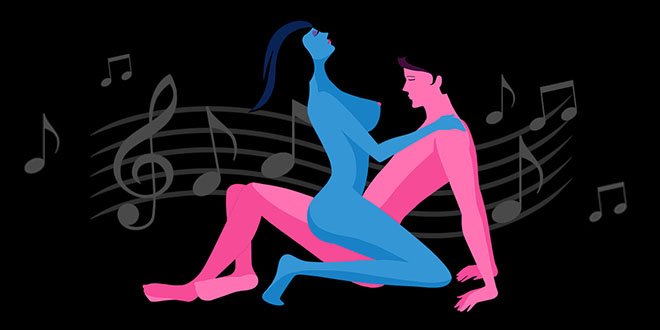 If the thought of looking at a newsfeed filled with people pledging to get in shape in the new year makes you break out in a cold sweat, never fear! We have a sexy solution that will have you feeling fit while having fun: spinning-inspired sex positions!
Spinning, if you've never tried it, involves riding a stationary bike while you adjust the speed and difficulty according to the instructor and some loud, pulsing beats. As a fantastic cardio workout, not to mention one that lets the mood of the music move you, it's no wonder that spinning works as a great inspiration for athletic sex positions. We include our song suggestions, but feel free to construct your own playlist by searching the ideal Beats per Minute, and remember to stay hydrated!
Warm Up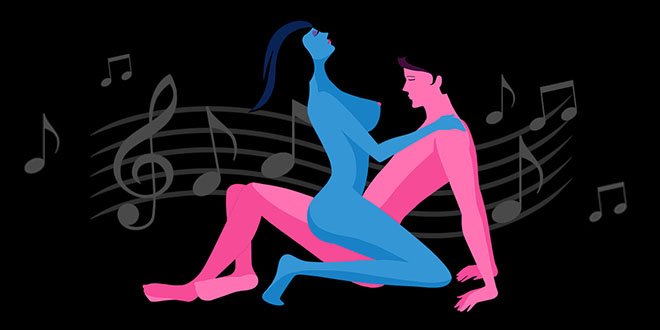 55 beats per minute
"Nothing Without You" – The Weekend
You're in for a work out, so it's time to start with a slow warm up! Before moving into penetration, explore each other's bodies and cuddle to slowly heat things up for what's to come. Caress your partner's collarbone and neck with fingertips and lips, almost avoiding direct contact until part-way through the song so you slowly build the heat between you, preparing yourself to increase the energy for deeper penetration. You can literally try warming things up with a sensual hot oil massage!
Getting Closer

102 beats per minute
"Work It" – Missy Elliot
It's time to get a move on and the Snail Position is the perfect place to start!
In this intimate yet powerful position, you'll be able to watch the excitement in each other's eyes grow as the first thrusts begin, starting with a steady pace that gain speed. To increase the heat by the midpoint of the song, add clitoral stimulation with a small handheld vibe, and don't let yourself try higher speeds until the end!
Bounce to the Beat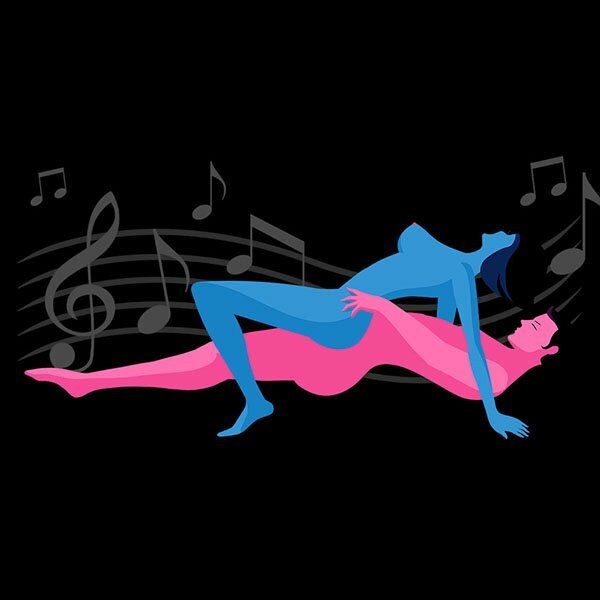 126  beats per minute
"Call on Me"- Eric Prydz
No, we didn't pick this song just because of the sexy video, but it sure doesn't hurt! However, the real thing to focus on here is the steady beat as you maintain a constant, deep penetration. As best you can, try to share responsibility for controlling the thrusts to give each other a break, but it's only a 2:51 second song, so don't be afraid to break a sweat! However, to make sure you don't break anything else, keep your legs wide for a supportive base. As well, don't forget to have a workout towel on hand, because this position is one that is favored for trying to achieve female ejaculation!
Take Your Ride in Stride

 139 beats per minute
"Womanizer" – Britney Spears
It's time to channel your inner Britney and take control with this receiver-on-top position. To alter the sensation, the receiver can experiment with closing and opening their hips; when you open them, you will be much closer and penetration can be much deeper.
This position can be a little tough on the thrusting partner's palms, so feel free to use a headboard for extra support; a bed will be comfier for the top partner's knees anyway! 
Up and at 'Em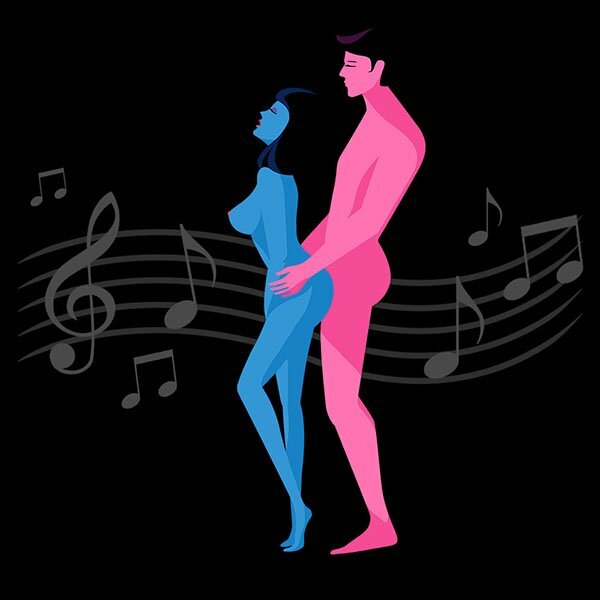 168 beats per minute
"American Woman"- Lenny Kravitz
You're almost down your work out but that doesn't mean it's time to let up! This dynamic standing sex position, you'll be able to trade control (and let each other take little breaks). Remember to widen your stance, and the receiving partner may find it helpful to try this position while facing a wall.
As well, because you won't need to support your body with your hands or arms, this is a fantastic position for clitoral self-stimulation, and having the thrusting partner try everything from pinching nipples to spanking!
[related_article id="2259″ size="full" target="_blank"]
Katy Thorn
Source: Lelo
Reviews